NFL: 6 Potential Landing Spots for Andre Johnson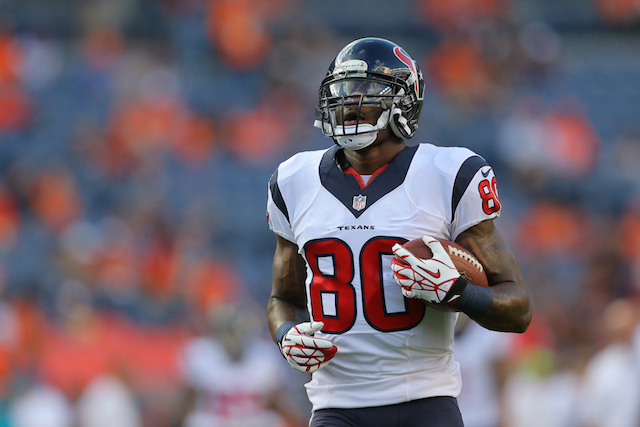 Two days after receiving permission from the Houston Texans to seek out a trade on Monday, Andre Johnson and his agent, Kennard McGuire, asked the Texans to release Johnson, who is the best offensive player in Texans history. While Johnson could still be traded, his desire to play for a contender combined with his salary cap figures will make that extremely difficult.
In his 12 NFL seasons, Johnson has caught 1,012 passes for 13,597 yards and 64 touchdowns. Those numbers are undoubtedly going to land Johnson in the Hall of Fame when he hangs up his cleats. In a true testament to his talent, Johnson accumulated his career stats while never playing with a top-tier quarterback.
If the Texans ultimately decide to release Johnson, there will be plenty of interest in the former Miami Hurricane standout on the open market. Several playoff-caliber teams could use a receiver like Johnson, especially if he is willing to play for a reduced salary. With that, here is a look at six potential landing spots for All-Pro wide receiver Andre Johnson.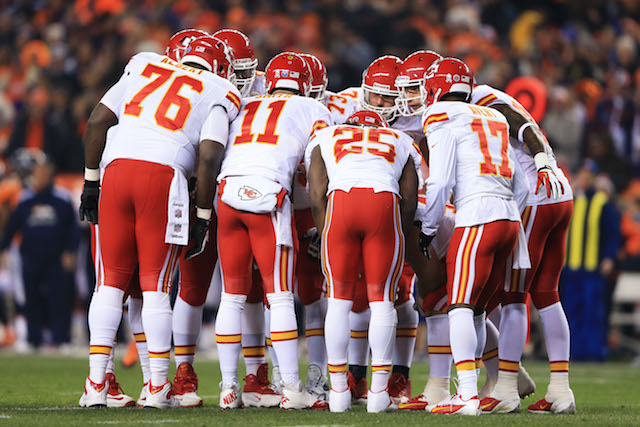 1.  Kansas City Chiefs
The Chiefs are in desperate need of a wide receiver – possibly more so than any other team in the league – especially if the reports are true about the team releasing Dwayne Bowe if they can't find a team willing to take on Bowe's salary. Johnson would give the Chiefs a legitimate target on the outside, and despite his inconsistencies, Alex Smith would be the best quarterback with whom the four-time All-Pro wide receiver has ever played. Kansas City is currently $2.99 million over the salary cap, so for this to happen, they would need the Texans to outright release Johnson, and will also need to clear Bowe's salary from their books.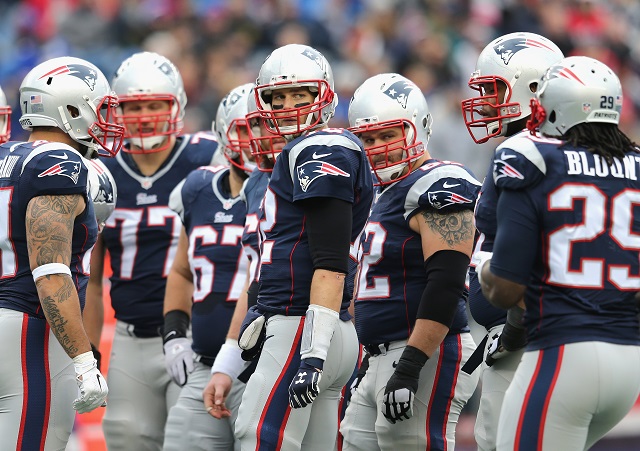 2.  New England Patriots
With Tom Brady's nearly unmatched ability to make mediocre and castoff wide receivers look like Pro Bowlers, it's not far-fetched to think that he could revive Johnson's career much in the way he did with Randy Moss in 2007. The Patriots will need to figure out Darrelle Revis's contract situation before making any moves, but after they do, this could be a great fit. New England's trio of Danny Amendola, Brandon LaFell, and Julian Edelman are solid, but none of them are as talented or physically imposing as Johnson.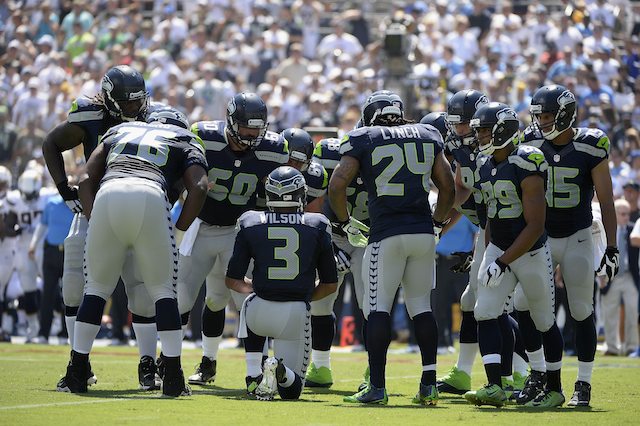 3.  Seattle Seahawks
The Seahawks are already equipped to make another Super Bowl run in 2015, and adding a wide receiver like Johnson would only increase their chances of winning a third-straight NFC title. Seattle has very few weak spots, but wide receiver happens to be one of them. Out of their 2014 wide receiver rotation, only Doug Baldwin and Paul Richardson (who's coming off of an ACL injury) are under contract for 2015. Johnson would fill a huge need for the Seahawks, and the Seahawks would give Johnson an excellent chance at winning a Super Bowl.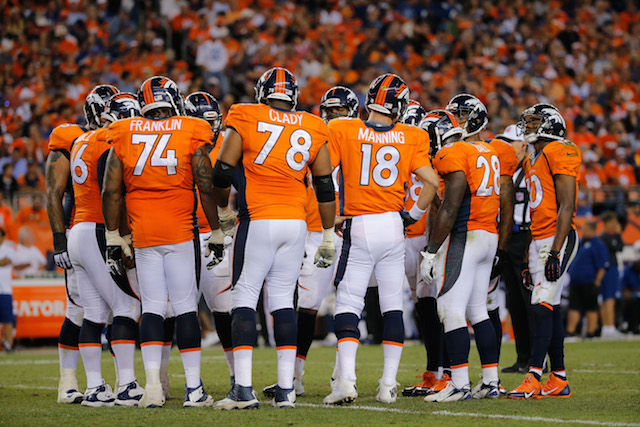 4.  Denver Broncos
With Peyton Manning set to return in 2015, the Broncos will be looking to stock up for another run at bringing home the third Super Bowl title in franchise history. Denver would be a great fit for Johnson on several levels: He would get to play with a Hall of Fame-caliber quarterback for the first time in his career, he would face far less pressure to put up huge numbers with Emmanuel Sanders and Demaryius Thomas also on the roster, he would have a legitimate chance at playing in a Super Bowl, and he would be reunited with head coach Gary Kubiak.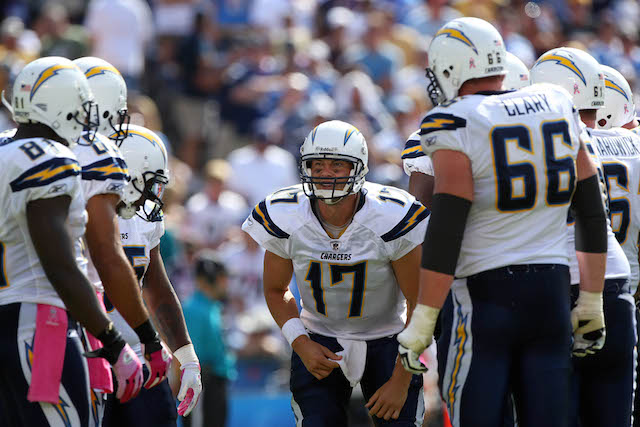 5.  San Diego Chargers
The Chargers have a huge need at wide receiver, and Johnson would give quarterback Philip Rivers the big target he has been missing since Vincent Jackson left as a free agent in 2012. Rivers would also be the best quarterback Johnson has ever played with, and the Chargers have enough talent to make a playoff run this coming season. Adding a player like Johnson would allow the Chargers to focus on other positions in free agency and the Draft.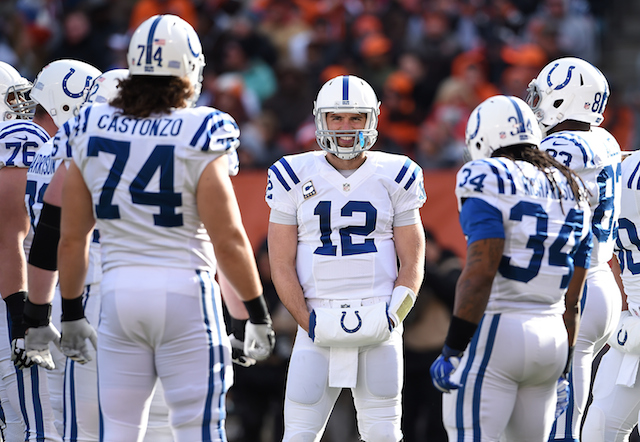 6.  Indianapolis Colts
The Colts are in the market for a legitimate threat at wide receiver to take some of the pressure off of T.Y. Hilton. Johnson would be an excellent fit. Andrew Luck would be by far the best quarterback Johnson has ever played with, and the Colts look like they will be among the best teams in the AFC in 2015. Indianapolis has loads of salary cap space to work with, so a trade with the Texans is actually doable, albeit unlikely. With the way the Colts like to throw the ball, Johnson could easily post the eighth 1,000-yard season of his career.
All statistics courtesy of Pro-Football-Reference, all contract and salary cap data courtesy of Spotrac.