NFL: 6 Rookies With the Most Fantasy Potential in 2016
The 2016 NFL Draft is now officially in the books and the start of training camps are right around the corner. Shortly after that we will be treated to the annual slate of preseason games, and then it's on to the regular season in early September. With the start of football season rapidly approaching, it's time to start thinking about fantasy football.
Typically, it's difficult to find rookies who are capable of making an impact in fantasy football for several reasons. For starters, most rookies need time to adjust to the speed of the game at the NFL level. And on top of that, there are often scheme issues, and of course, there is the dreaded "rookie wall."
With that being said, in this article we give you six recently-drafted players who we believe have the potential to be impactful fantasy options as rookies in 2016. Here's what we came up with.
1. Ezekiel Elliott, RB, Dallas Cowboys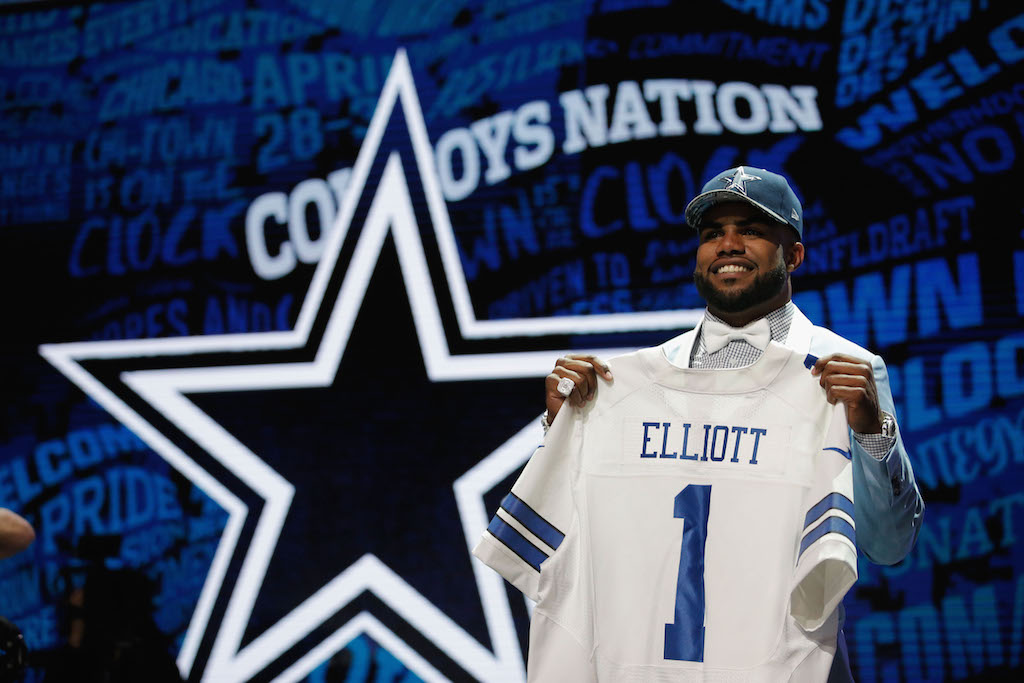 Including Ezekiel Elliott on this list is a flat-out no-brainer. The former Ohio State standout is one of the best running back prospects to enter the NFL in the last decade, and he will run behind the best offensive line in the league. He may lose a few carries to Darren McFadden and/or Alfred Morris, but we fully expect Elliott to get at least 20 carries per game by the end of the season.
2. Devontae Booker, RB, Denver Broncos
As we noted last week, this was one of our favorites picks of the draft. Although Devontae Booker will likely play in a backup role to C.J. Anderson to start the season, we believe that the former Utah running back's versatility will result in him being a player who gets at least 15 touches per game as the season goes on. And on top of that, Anderson's durability is a massive question mark heading into the season.
3. Laquon Treadwell, WR, Minnesota Vikings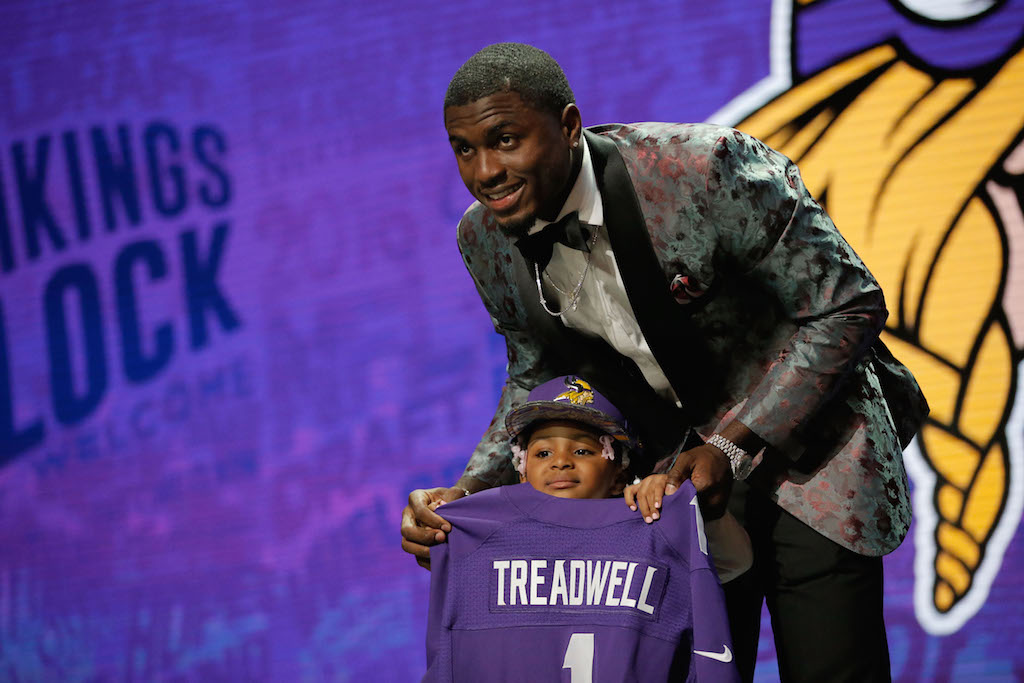 In our eyes, the Vikings got a steal when they landed Laquon Treadwell, who we rated as the best available wide receiver in the 2016 Draft class, with the No. 23 overall pick, after three other wide receivers had already been taken.
The former Ole Miss standout will likely be the Vikings' No. 2 wide receiver in 2016 at worst, but we are confident that he will quickly emerge as Teddy Bridgewater's top target in his rookie season. Our only holdup in calling Treadwell a lock for fantasy stardom as a rookie is the fact that the Vikings' offense relies so heavily on running back Adrian Peterson and their rushing attack.
4. Sterling Shepard, WR, New York Giants
Sterling Shepard made the cut for this list mainly because of the situation he is entering with the Giants. We fully expect him to emerge as the Giants' No. 2 wide receiver, which means that Shepard will play with a borderline-elite quarterback in a pass-heavy offense that already has an established No. 1 receiver (Odell Beckham Jr.) in place. As a result, we wouldn't be the least bit surprised if Shepard ends up leading all rookie wideouts in receptions and yardage when it's all said and done.
5. Corey Coleman, WR, Cleveland Browns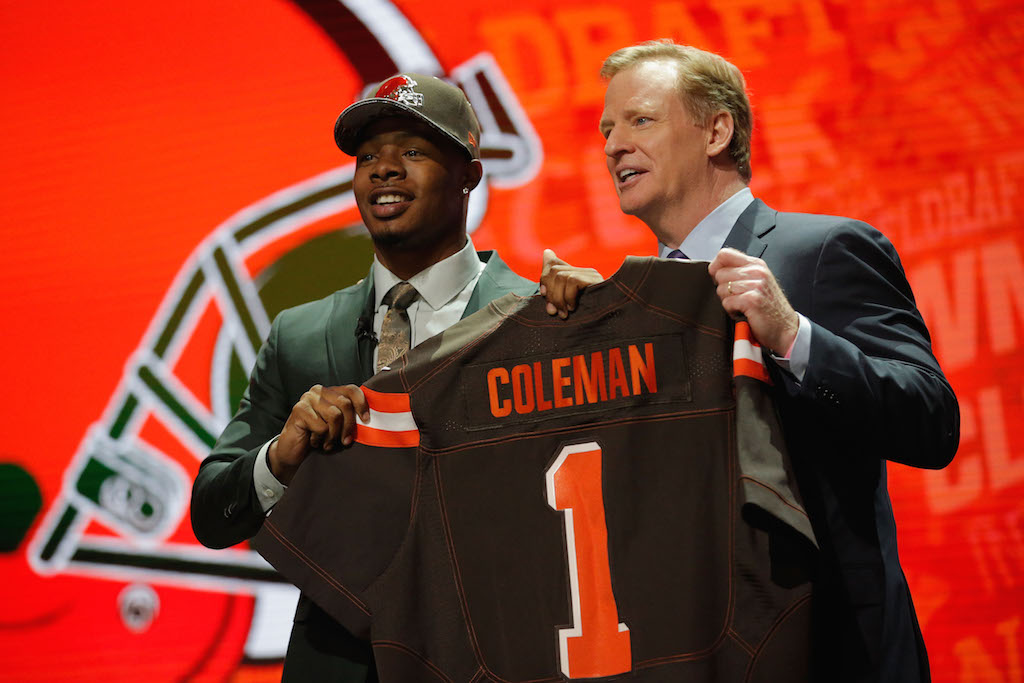 Yes, we are aware that Corey Coleman plays for the Browns — but that's exactly why we think he will be a valuable fantasy option in 2016. If All-Pro wideout Josh Gordon misses another year, Coleman will likely enter the year as the Browns No. 1 wide receiver, and that fact alone should result in him seeing well over 100 targets as a rookie. On top of that, Coleman has the speed to stretch defenses, and for all of his shortcomings, new Cleveland quarterback Robert Griffin III actually excels at throwing the deep ball.
6. Roberto Aguayo, K, Tampa Bay Buccaneers
Most rookie kickers have to earn their jobs, but given the fact that Roberto Aguayo was a second-round pick, the job is his in Tampa Bay. And if the former Florida State All-American's accuracy at the college level carries over to the NFL, Aguayo will be the type of fantasy kicker you can count on to score at least nine or 10 points every week.