NFL: 6 Significant Injuries From Week 6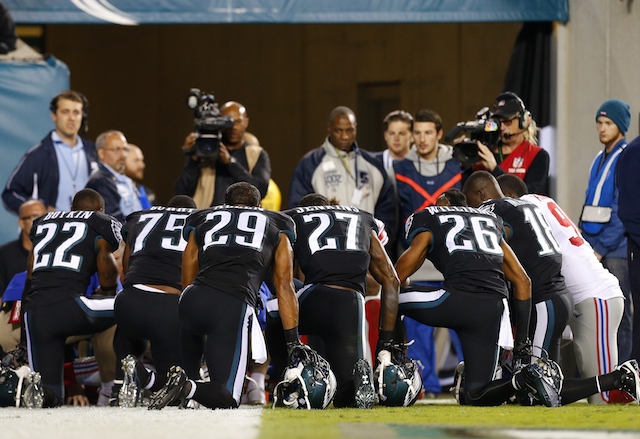 Season ending and long-term injuries are the fastest way to test a team's depth. Week 6 saw several impact players go down with injuries that will unquestionably test their team's overall depth. As we near the halfway point of the season, there is no doubt that more and more injuries will occur. Here is a look at six significant injuries to impact players in Week 6.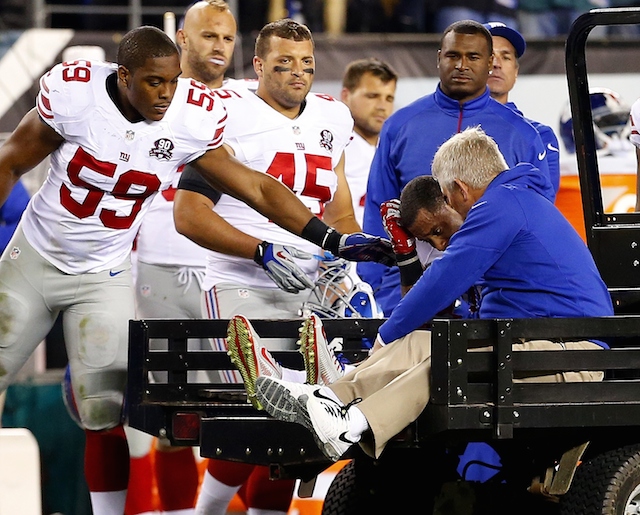 Victor Cruz, Wide Receiver, New York Giants
Cruz suffered a torn patellar tendon in his right knee during the third quarter of the Giants' 27-0 loss to the Philadelphia Eagles on Sunday night. The injury happened on a fourth and goal play where Cruz dropped a potential touchdown pass from Eli Manning. Cruz's injury is likely season-ending and opens the door for rookie Odell Beckham Jr. to have a bigger role in the Giants' offense.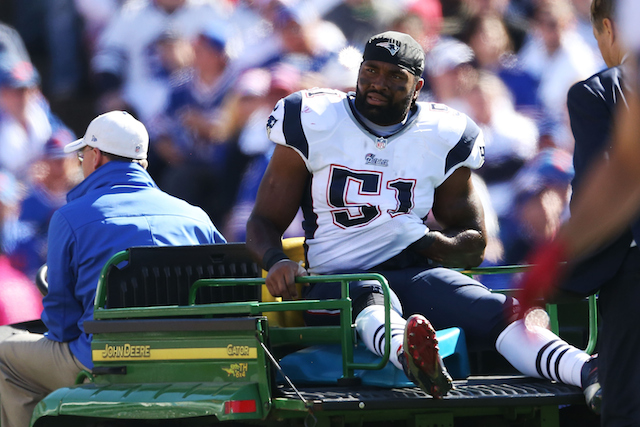 Jerod Mayo, Linebacker, New England Patriots
Mayo was off to a strong start in 2014, but for the second straight season, he was placed on the Patriots' Injured Reserve list. He suffered an undisclosed knee injury against the Buffalo Bills and will likely be replaced by undrafted rookie Deontae Skinner.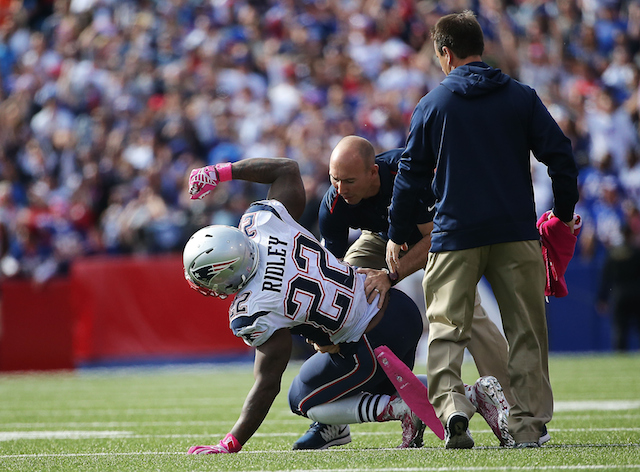 Stevan Ridley, Running Back, New England Patriots
Ridley, like Mayo, suffered a season-ending knee injury in the New England Patriots' 37-22 win over the Buffalo Bills on Sunday. The MRI on Ridley's knee revealed a torn ACL and MCL ending Ridley's 2014 season. He will be replaced in the Patriots offense by the 1-2 punch of Brandon Bolden and Shane Vereen.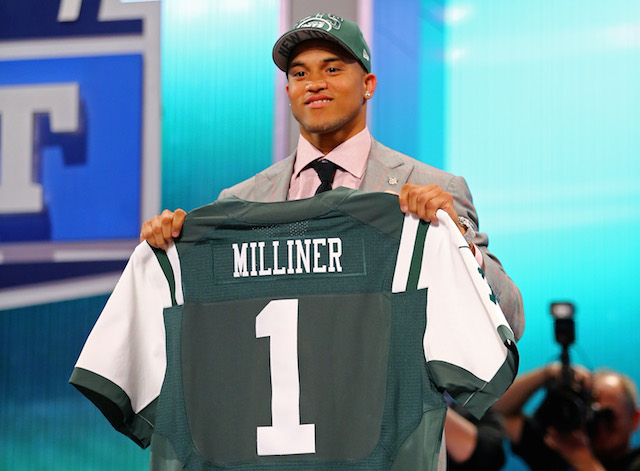 Dee Milliner, Cornerback, New York Jets 
Milliner suffered a torn Achilles tendon on a non-contact play in the Jets' 31-17 loss to the Denver Broncos on Sunday. This injury ends Milliner's 2014 season and is a major blow to the Jets' already thin secondary. Josh Thomas, a cornerback the team signed on Monday, took milliner's spot on the Jets' roster though Darrin Walls, Phillip Adams, and Kyle Wilson will start out as the team's top three corners.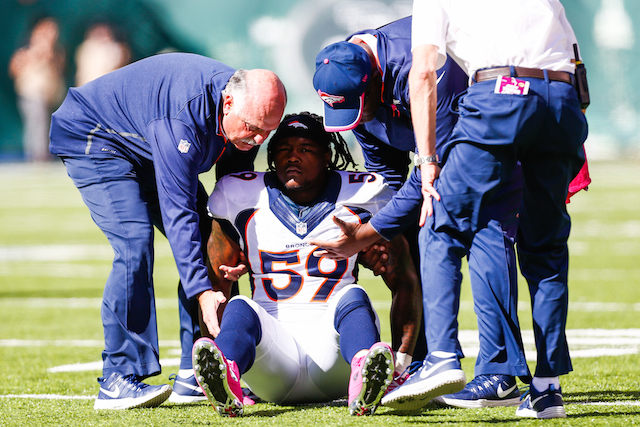 Danny Trevathan, Linebacker, Denver Broncos
Just as Trevathan was getting back to full strength from a knee injury he suffered in training camp, he suffered another knee injury in the Broncos' 31-17 win over the New York Jets. It was revealed on Monday that Trevathan suffered a small fracture near the top of his left kneecap. The injury will not require surgery and will sideline the up-and-coming star linebacker for a minimum of three to six weeks. Brandon Marshall will again replace Trevathan in the starting lineup.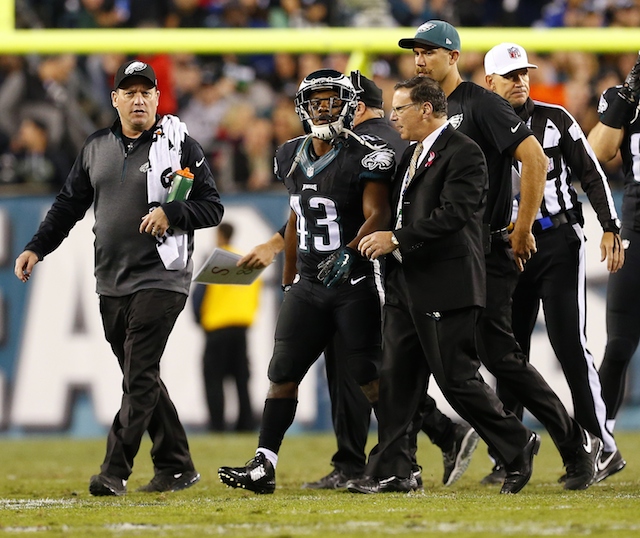 Darren Sproles, Running Back, Philadelphia Eagles
Sproles suffered a sprained MCL in the Eagles 27-0 win over the New York Giants on Sunday night. The good news: The Eagles are on a Bye week in Week 7 and Sproles' injury is less severe than the team originally thought, likely keeping him off the field for a minimum of 2-3 weeks. The bad news: Chris Polk, the Eagles' third team running back, is also injured leaving the Eagles with practically zero depth behind starter LeSean McCoy. Practice squad running back Matthew Tucker may get the call up to the active roster if Polk is not ready to go by Week 8.