NFL: 7 Most Likely Breakout Players in 2015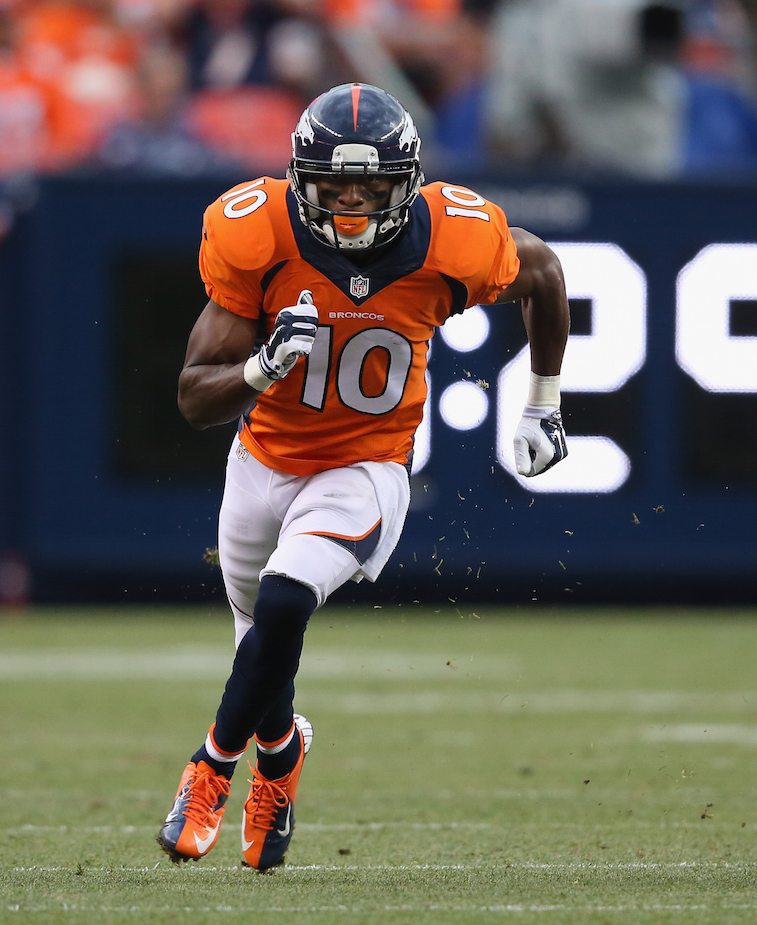 Life in the NFL revolves around the "what have you done for me lately" philosophy. For coaches, front offices and fan bases have a tendency to grow restless with one down season, despite their past successes. Likewise, players can go from being on an All-Pro team to being unemployed in less than a year.
On the other hand, some players can go from being nothing more than average players to household names with one good season. In 2014, Denver Broncos wide receiver Emmanuel Sanders (pictured above) was one of those players. The 28-year-old went from being a player who averaged 40 catches for 500 yards during his first four NFL seasons, to being a Pro Bowler in 2015 after catching 101 passes for 1,404 yards and nine touchdowns. Other breakout players in 2014 were Seattle Seahawks linebacker Bobby Wagner, Denver Broncos cornerback Chris Harris Jr., Philadelphia Eagles linebacker Connor Barwin, Kansas City Chiefs linebacker Justin Houston, and Dallas Cowboys running back DeMarco Murray.
As Organized Team Activities are beginning around the league, we have decided to explore potential breakout players for the 2015 season. Before we really dug into prospective players for this list, we decided to disqualify rookies – they are a story for another day – and disqualify players who have already earned at least one Pro Bowl or All Pro selection during their career. The seven players we selected all have at least one year of NFL experience, and we believe every one of them will be playing in the Pro Bowl in 2015 – assuming they stay healthy. Without further ado, here is a look at the seven most likely NFL players to have a breakout season in 2015.
1.  Ezekiel Ansah, defensive end, Detroit Lions
Ansah didn't even take up football until 2010 when he walked onto the team at Brigham Young University. And it wasn't until midway through his senior season that he stepped into a starting role. Regardless, NFL scouts saw enough raw talent in the 6-foot-5, 271 pounder that he wound up being selected with the fifth overall pick in the 2013 NFL Draft by the Detroit Lions. Last year, in only his second NFL season, Ansah flashed the ability to be an All-Pro type of player in the Lions 4-3 defense. Despite flying under the radar for the most part, Ansah actually graded out as the fifth best 4-3 defensive end in the entire league according to Pro Football Focus. We believe that 2015 will be the year the 25-year-old Ghana native becomes a household name in the NFL. He has already proven to be an excellent defender against the run, and after two full seasons as a professional, we have a feeling his production as a pass rusher will finally reflect his freakish athleticism. Don't be surprised if Ansah is playing in his first career Pro Bowl next January.
2.  DeAndre Hopkins, wide receiver, Houston Texans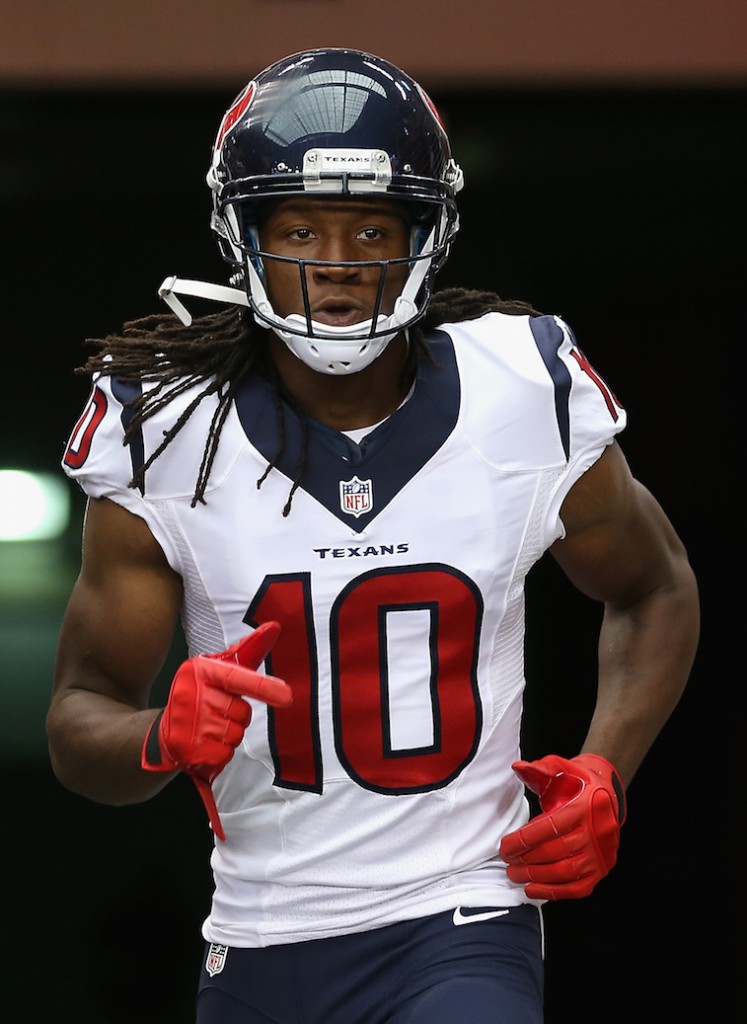 You could safely argue that Hopkins had his breakout season a year ago when he caught 76 passes for 1,210 yards and six touchdowns. While he did have a solid season, the harsh reality of the situation is that those numbers are good, not great, in today's NFL. Don't fret if you're a Texans fan, though. We believe 2015 is the year Hopkins plays his way into being one of the truly elite wide receivers in the NFL. He will have to overcome the Texans' shaky quarterback situation, but with Andre Johnson now playing for the Indianapolis Colts, Hopkins should see enough targets this year to have the first 100-catch season of his career.
3.  Eric Ebron, tight end, Detroit Lions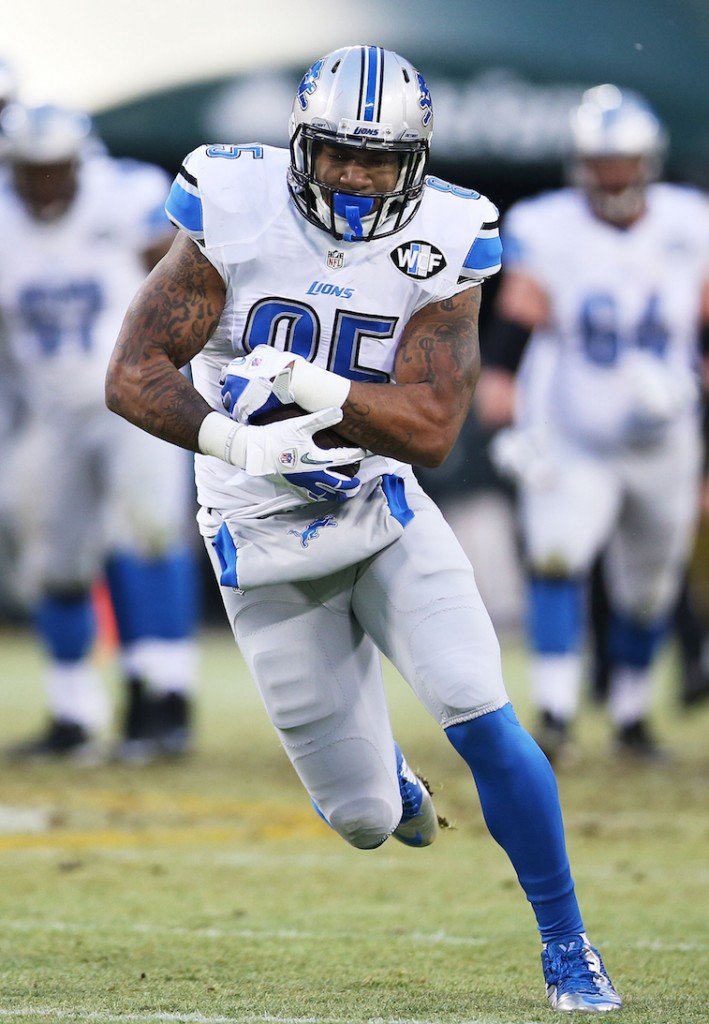 Rookie tight ends rarely excel in the NFL, and Ebron was no different. The 6-foot-4, 250-pounder was the 10th overall selection in the 2014 NFL Draft, but his production in 2014 more closely resembled that of a mid-round pick. That should change in 2015. The game should slow down significantly for Ebron in his second NFL season, and let's not forget that Lions' offensive coordinator Joe Lombardi was a part of the New Orleans Saints coaching staff that helped develop Jimmy Graham into the All-Pro player he is today. Furthermore, with two Pro Bowl wide receivers on the outside in Golden Tate and Calvin Johnson, Ebron should have plenty of room to make plays in the middle of the field. We are expecting Ebron to challenge for a spot in the Pro Bowl in 2015.
4.  Sam Bradford, quarterback, Philadelphia Eagles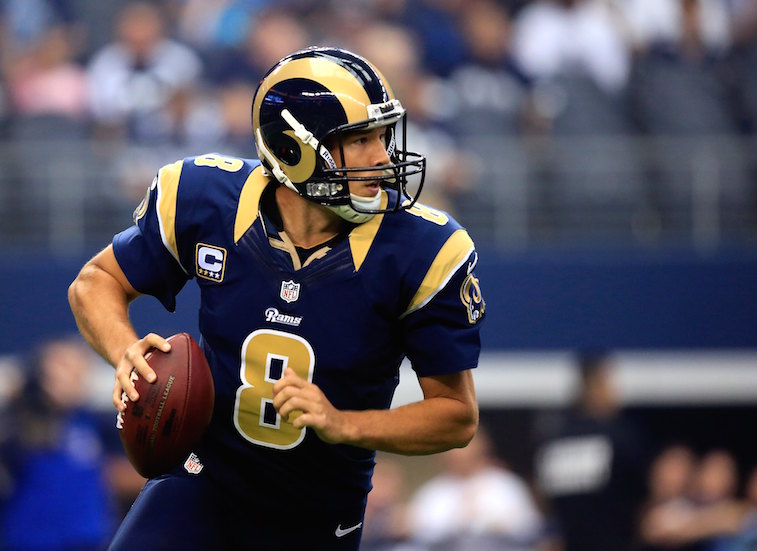 Bradford won the NFL Offensive Rookie of the Year award in 2010, but has struggled to stay healthy ever since. He was traded to the Philadelphia Eagles this offseason, and we believe that Chip Kelly's up-tempo offense may be exactly what the doctor ordered for Bradford. The former Oklahoma Sooner has the quick release and accuracy that are necessary to shine in Kelly's offense, and Kelly has a knack for bringing out the best in his quarterbacks. As a result, we are expecting to see Bradford on the 2015 NFC Pro Bowl roster.
5.  Jadeveon Clowney, defensive end, Houston Texans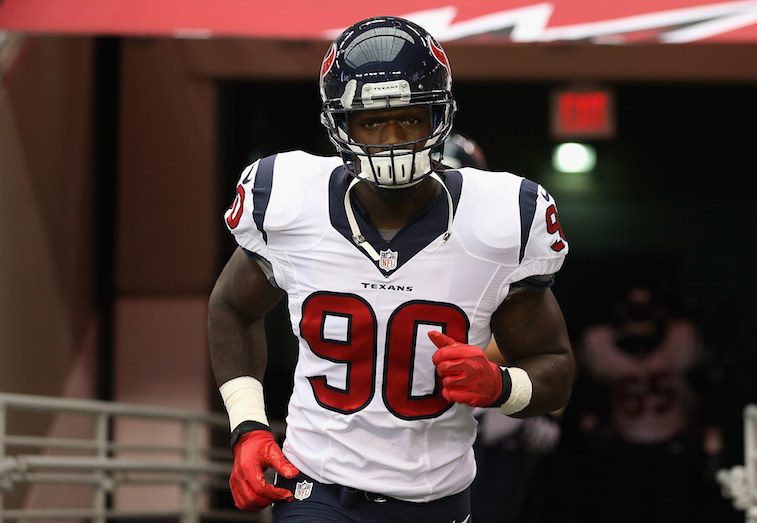 The No. 1 overall pick in the 2014 NFL Draft was one of the most hyped defensive players to come out of college in a long time. Clowney's rookie season ended prematurely due to a serious knee injury, but according to recent reports, the Texans are impressed with the former South Carolina Gamecock's progress and expect him to be back on the field at full strength sometime during training camp. If Clowney has a clean bill of health in 2015, it's hard not to envision him enjoying a breakout season. Opposing offenses will already be forced to gameplan around fellow defensive lineman J.J. Watt, which should leave the freakishly athletic Clowney in a one-on-one pass rush situation on nearly every passing down. If that proves to be the case, we wouldn't be the least bit surprised to see Clowney finish the season with 15 or more quarterback sacks.
6.  Harrison Smith, safety, Minnesota Vikings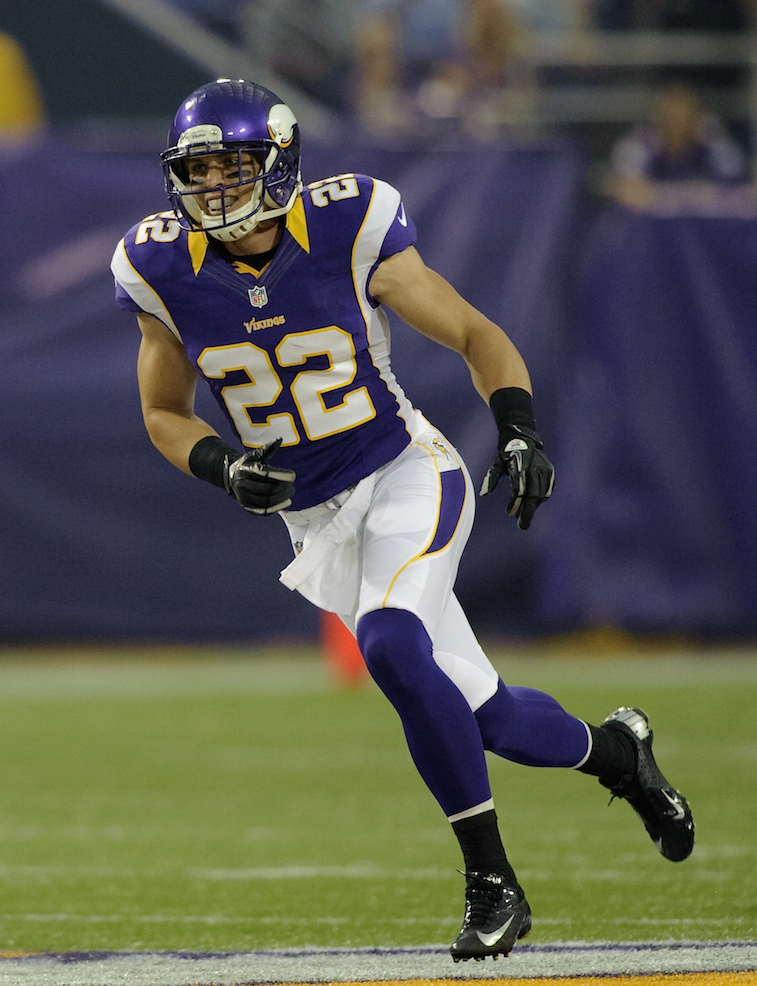 Smith is quietly emerging as one of the premier safeties in the NFL. As a run defender, he is arguably the best safety in the league, and his coverage skills aren't far behind. Pro Football Focus rated Smith as the second-best safety in the NFL for the 2014 season, but the 26-year-old was left out of the Pro Bowl and off of every All-Pro roster at the end of the season. That should all change in 2015. We are envisioning a huge year for Smith in his fourth professional season, and we fully expect him to be playing in his first Pro Bowl next January.
7.  Ha Ha Clinton-Dix, safety, Green Bay Packers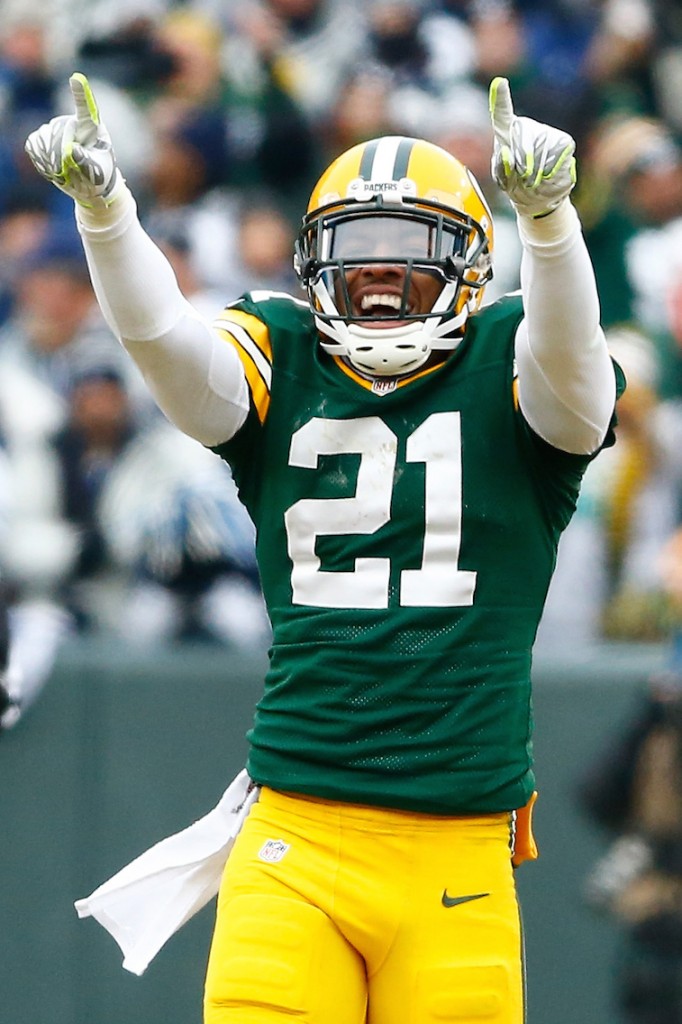 Clinton-Dix had a solid rookie season in 2014, but we fully expect the former Alabama safety to develop into a bona fide All-Pro candidate in his second NFL season. The 22-year-old lived up to his billing as a tough and physical run defender, and his coverage skills seemed to improve with every passing week in 2014. The Packers' coaching staff is expecting big things out of Clinton-Dix in 2015, and we couldn't agree more. In our eyes, Clinton-Dix will challenge for a spot in the 2015 Pro Bowl, but more importantly, he could end up emerging as the best defensive player on a team that has an excellent chance at winning Super Bowl 50.
All statistics courtesy of Pro-Football-Reference.