NFL: 7 Players Who Deserve a Pay Raise
It can be hard for some people to grasp the reality that there are players in the National Football League who are grossly underpaid. While it can be argued that salaries in the NFL have gotten out of control, there is no denying that there are several players getting the short end of the stick when it comes to their annual cash earnings. As we head into the 2016 NFL offseason, we take a look at which players around the league deserve a pay raise.
*Note: In an effort to limit the subjectivity of our list, we used the 2015 player grades from Pro Football Focus.
 1. Antonio Brown, wide receiver, Pittsburgh Steelers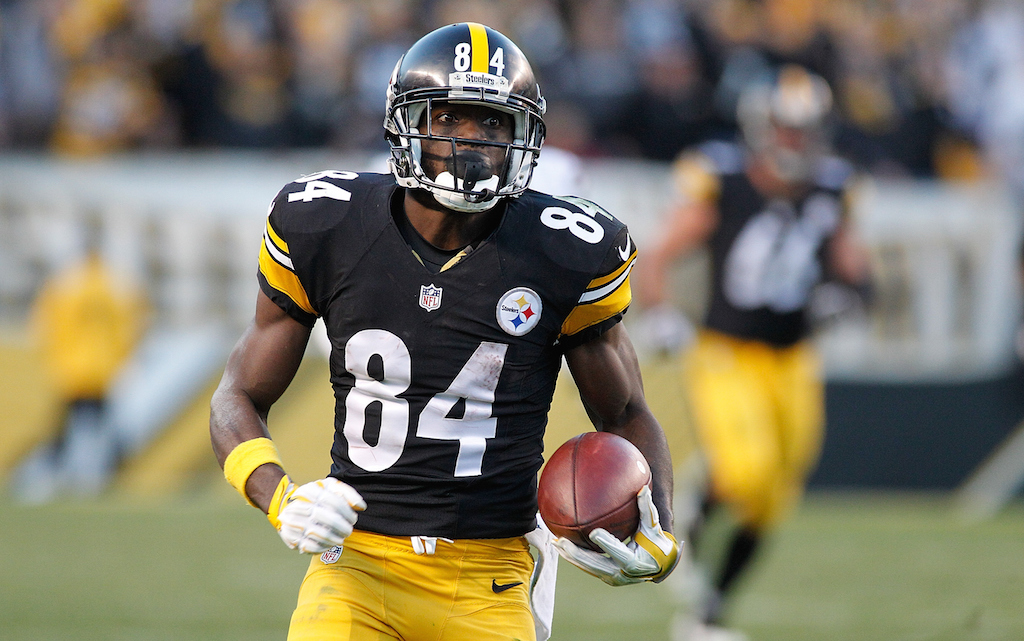 PFF Grade: 96.5
2015 Earnings: $3 million
In our opinion, Brown is the best wide receiver in the game and he deserves to be paid as such. That said, we have to give credit to the Steelers for having the foresight to lock up the three-time All-Pro back in 2012 before he became a bona fide superstar. All in all, we were deeply bothered by the fact that Brown, who led the league with 136 receptions this past season, ranked 46th in the league among wide receivers in cash earnings for the 2015 season.
2. DeAndre Hopkins, wide receiver, Houston Texans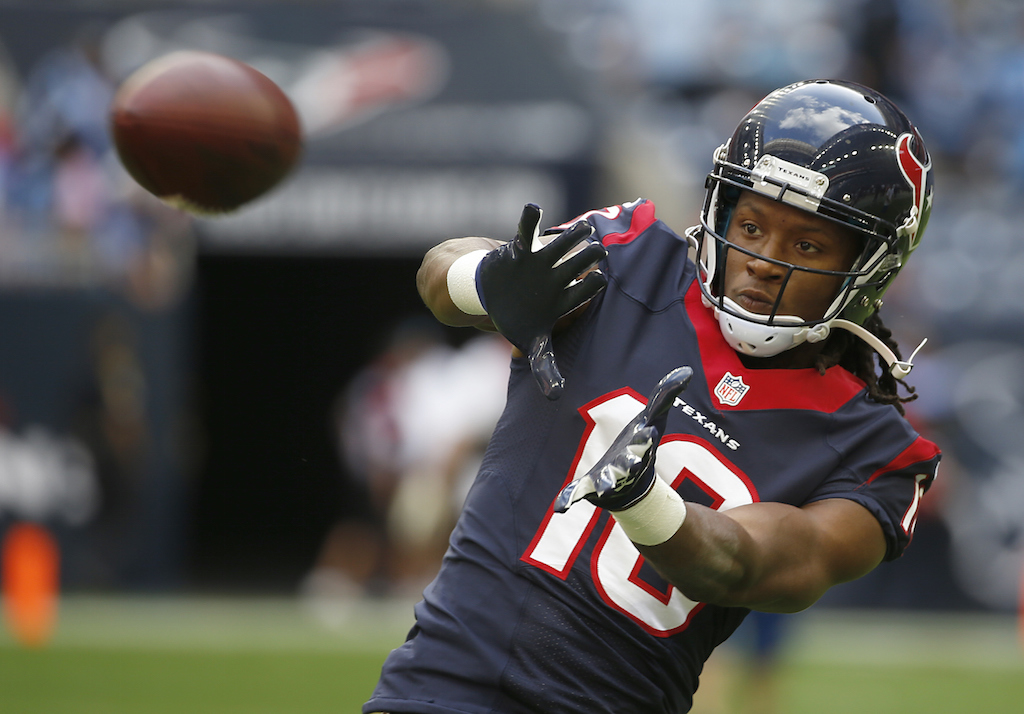 PFF Grade: 91.6
2015 Earnings: $1.098 million
Hopkins has established himself as one of the game's elite wide receivers, and unfortunately for the former Clemson Tiger, his earning potential will be quite limited for the next couple of years. The Texans hold Hopkins' rights until 2018, and unless the team re-signs him to a mega contract extension before he becomes an unrestricted free agent, the 2015 All-Pro will likely remain one of the league's most underpaid players.
When Hopkins does sign his next contract, it will likely exceed the mega deals that fellow wide receiver Julio Jones, Dez Bryant, and Demaryius Thomas all recently signed. After all, Hopkins has produced his numbers while playing with below-average quarterbacks the last two seasons.
3. Harrison Smith, safety, Minnesota Vikings
PFF Grade: 92.8
2015 Earnings: $1.36 million
Smith has been one of the premier safeties in the game since he entered the NFL as a first-round pick back in 2012 (PFF graded him as the best safety in the league in 2015). While he is scheduled to see a substantial increase in pay in 2016 after the Vikings exercised their fifth-year team option on him, we still believe that Smith is drastically underpaid. When he eventually lands the long-term contract that he clearly deserves, Smith will likely be one of the highest-paid safeties in NFL history.
4. Tyrann Mathieu, defensive back, Arizona Cardinals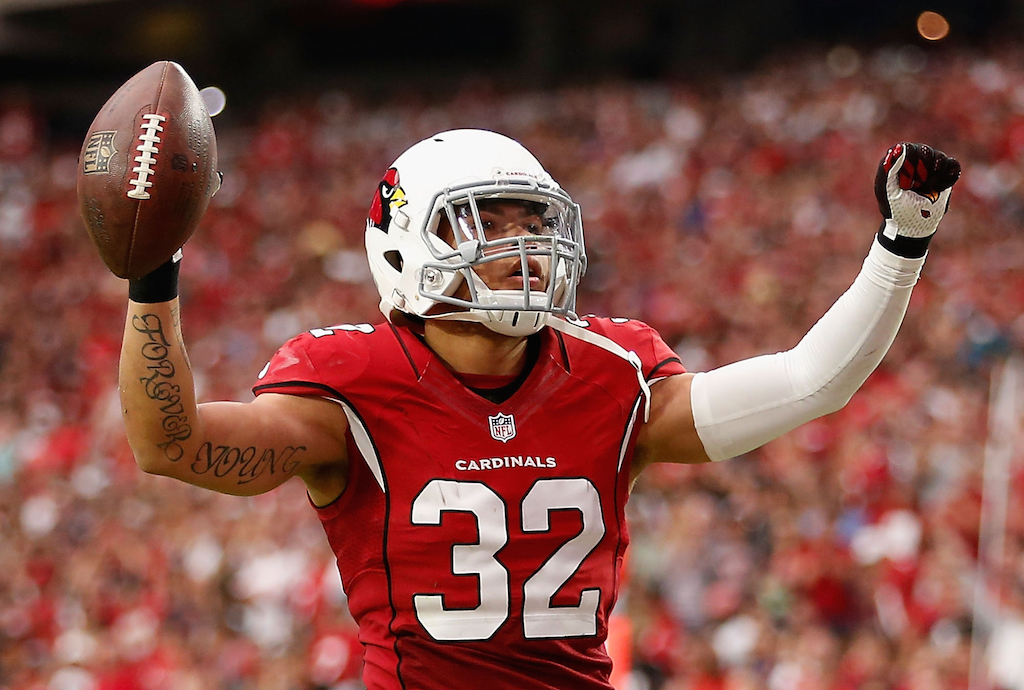 PFF Grade: 91.6
2015 Earnings: $789,687
Since entering the NFL in 2013, Mathieu has gone from being a player who was on the verge of letting off-field issues destroy his football career, to becoming one of the premier defensive players in the game. He is one of the most versatile defensive backs in the league, and is a major reason why the Cardinals were among the top contenders in the NFC in 2015. Mathieu has one more year left on his rookie deal, and although he is coming off of a torn ACL, we fully expect the 23-year-old's next contract — which could come as soon as this offseason — to make him one of the highest-paid defensive backs in the NFL.
5. Jamie Collins, linebacker, New England Patriots
PFF Grade: 90.1
2015 Earnings: $746,909
The Patriots have Jamie Collins under contract for one more year, and up to this point, the 25-year-old linebacker has greatly exceeded expectations. He has unquestionably played more like a high first-round pick than a late second-round pick and has earned the distinction of being one of the best all-around linebackers in the NFL. Collins' next contract will be large, but for now he is one of the most underpaid players in the league.
6. Michael Bennett, defensive end, Seattle Seahawks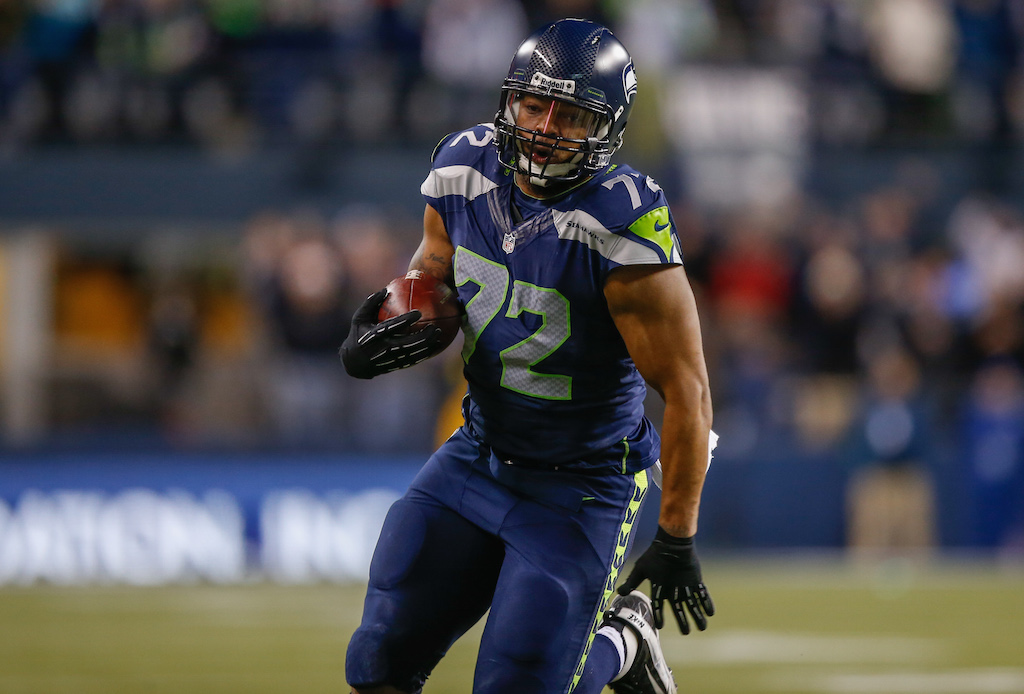 PFF Grade: 90.2
2015 Earnings: $6 million
Bennett signed a four-year, $28.5 million contract extension with the Seahawks back in 2014, and needless to say, Seattle have received an incredible return on their investment. Bennett is easily one of the league's premier 4-3 defensive ends. He is a big reason why the Seahawks won back-to-back NFC Championships in 2013 and 2014, as well as the Super Bowl XLVIII title in 2013. That fact that he is underpaid has not slipped past Bennett either, as the 30-year-old defensive end toyed with holding out for a new contract last offseason.
PFF rated Bennett as the fifth-best edge defender (4-3 defensive ends and 3-4 outside linebackers were included) in the league for 2015, which indicates that he should have a contract that pays $10 million or more per season. Luckily for Bennett, the Seahawks have made it clear that he is a highly valued member of their team, and have already met with his representatives about re-working the 2015 Pro Bowl Defensive MVP's current deal.
7. Aaron Donald, defensive tackle, Los Angeles Rams
PFF Grade: 99.9
2015 Earnings: $880,750
When you consider the salaries of the game's premier defensive tackles, you quickly realize that Donald may be the most underpaid player in the league. In fact, in just his second professional season, he has quietly developed into one of the most dominant defensive players in the NFL. In 2015, PFF gave Donald the highest overall grade in the league (regardless of position), and the 24-year-old out of Pittsburgh finished second in the NFL Defensive Player of the Year voting behind Houston Texans All-Pro J.J. Watt.
The Rams have Donald locked up on his rookie contract for three more seasons (when you include his fifth-year team option), which means that the 2015 All-Pro will likely be vastly underpaid for the foreseeable future. If he stays healthy and continues to play at his current level, though, Donald will likely land a record-breaking contract when he hits free agency in 2019.
Statistics courtesy of Pro-Football-Reference. Contract data courtesy of Spotrac.