NFL: 7 Coaches the Titans Could Hire to Replace Ken Whisenhunt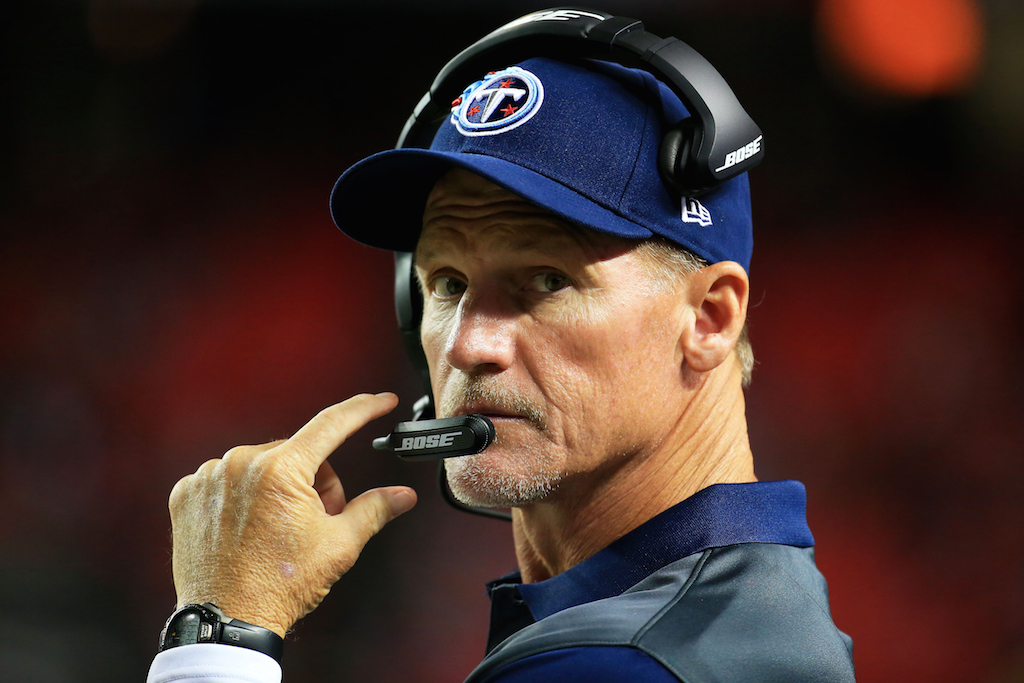 After only 23 games, which resulted in a 3-20 overall record, the Tennessee Titans officially relieved head coach Ken Whisenhunt of his duties. Whisenhunt was given less than two full seasons on the job, but in the end, Titans controlling owner Amy Adams Strunk was displeased with the progress the franchise was making and chose to move forward in a different direction.
The Titans have a handful of talented young players on their roster including one of the most promising quarterbacks in the league, Marcus Mariota, which should lead to several big-name coaches showing interest in the job opening. With that being said, here is a look at seven potential candidates for the job of head coach for the Tennessee Titans.
1.  Josh McDaniels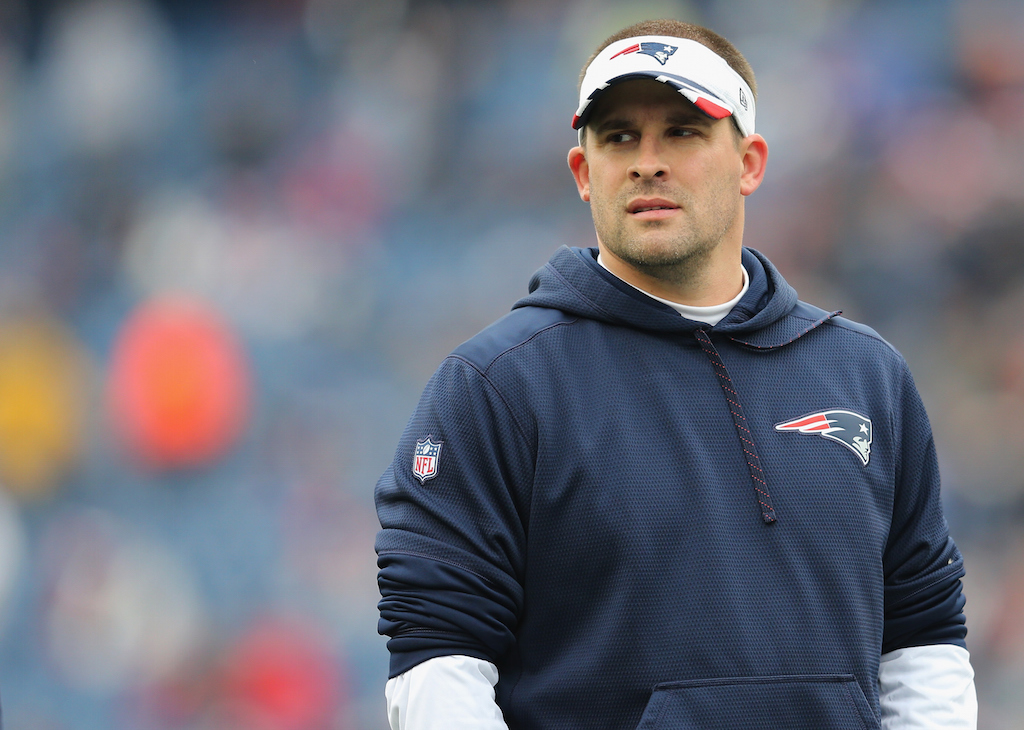 Current Job:  Offensive coordinator, New England Patriots
With the Patriots' offense, specifically quarterback Tom Brady, on pace to have a record-breaking season, we are fully expecting McDaniels to be a head coach in 2016. Not only do we expect him to land a head coaching job this year, we firmly believe that he will be among the top candidates for every job opening around the league this offseason. While the Titans will almost surely come calling, they will likely face a fair amount of competition for McDaniels' services. To land the 39-year-old coach, Tennessee will likely have to hand over full control of the team's football operations.
2.  Art Briles
Current Job:  Head coach, Baylor University
Briles' offensive background makes him an intriguing option here, but he will need to put together a top-notch defensive staff to be a serious candidate. He could easily build one of the most dynamic offenses in the league around Mariota, but Briles wouldn't last long in the NFL with a defensive approach similar to what he currently has going on at Baylor. Regardless, landing Briles would be a splashy hire and would almost surely get the Tennessee fanbase buzzing.
3.  Kevin Sumlin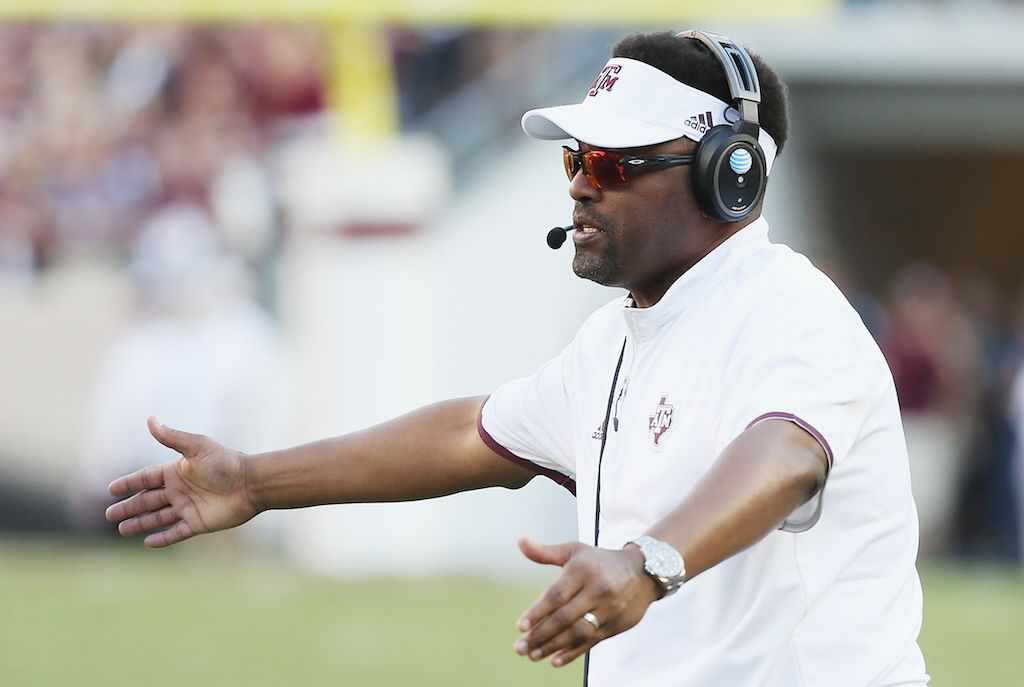 Current Job:  Head coach, Texas A&M
Sumlin has been linked to NFL jobs for the last few years, despite the fact that he has never really had Texas A&M in serious national title contention. Nonetheless, the 51-year-old Sumlin is one of the most respected football coaches in the business. NFL teams are said to be intrigued by both his offensive system — which would be an ideal system for Mariota — and his ability to relate well to his players. This opening may prove to be the job that can lure Sumlin away from the college game given the fact that the Titans have a quarterback in place who would be a perfect fit for his offensive scheme.
4.  Kyle Shanahan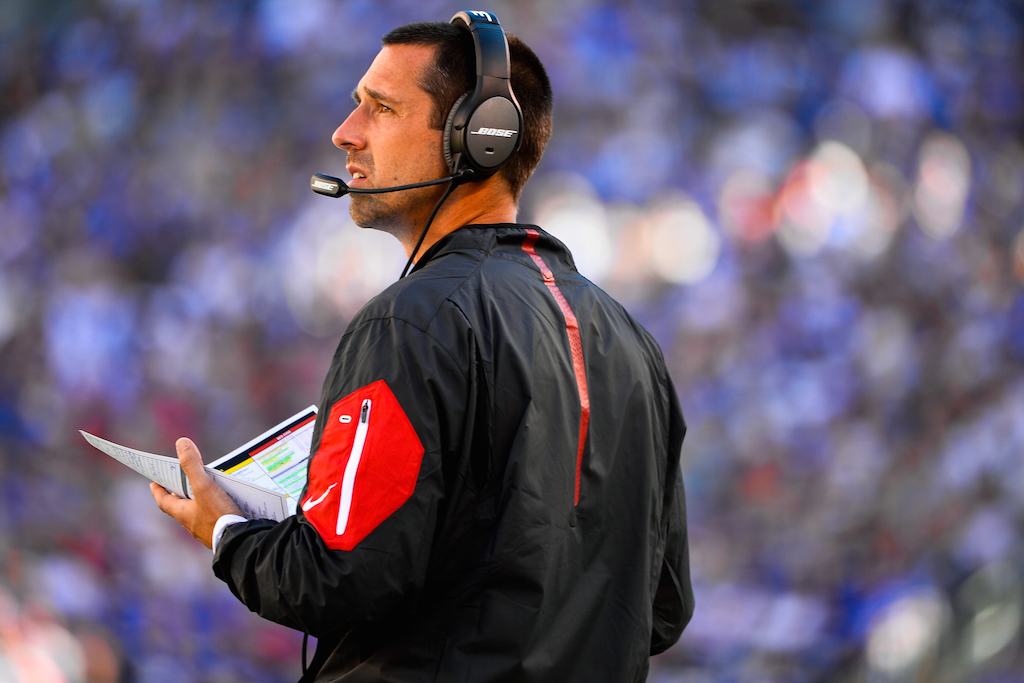 Current Job:  Offensive coordinator, Atlanta Falcons
After the Falcons hot start to the 2015 season, it was looking like a forgone conclusion that Shanahan, who is the son of two-time Super Bowl winning coach Mike Shanahan, would land a head coaching gig next offseason. Atlanta has since cooled down a bit, but there is no denying that Shanahan's offensive system, which places a heavy emphasis on play-action and rollout passes, would be an excellent fit for Mariota in Tennessee. While we still believe that, at 35 years old, Shanahan could benefit another year or two as an offensive coordinator, there is no doubt that he will be in the mix for head coach openings this offseason with the way the Atlanta offense is performing this season.
5.  Chip Kelly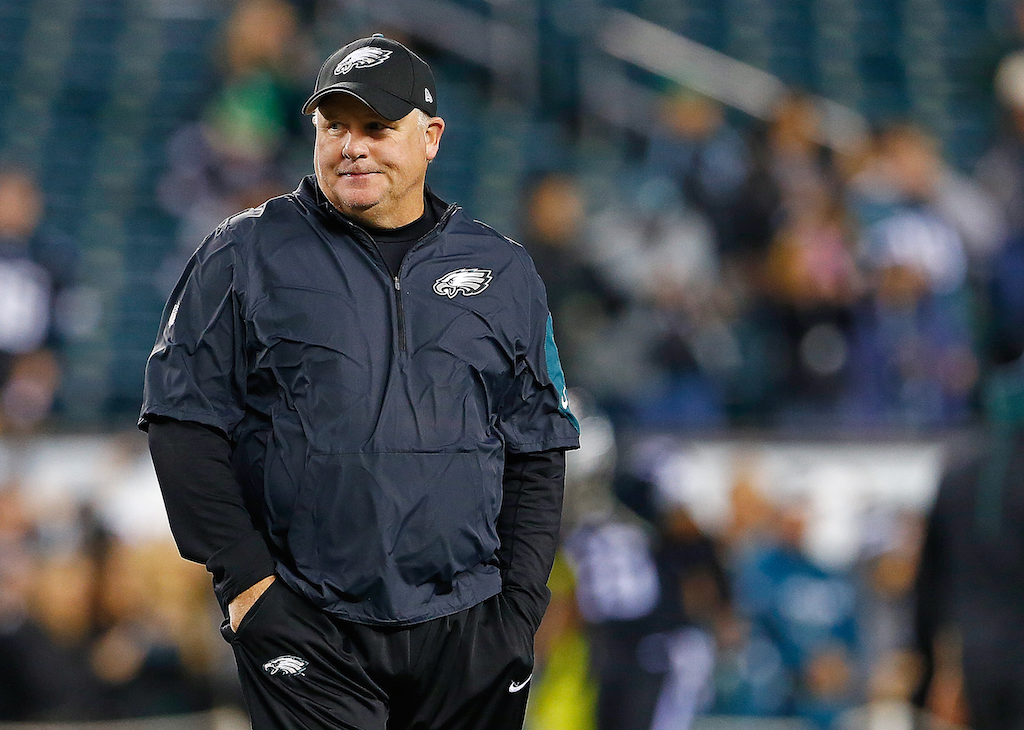 Current Job:  Head coach, Philadelphia Eagles
This is an extreme long shot given the level of commitment Philadelphia owner Jeffrey Lurie has shown to Kelly, but we still feel that the controversial Eagles' head coach is worth mentioning here because of his ties to Mariota from their time together at the University of Oregon. And of course, the fact that the Titans would have to trade draft picks and/or players for Kelly's services makes this an even more unlikely scenario.
6.  Hue Jackson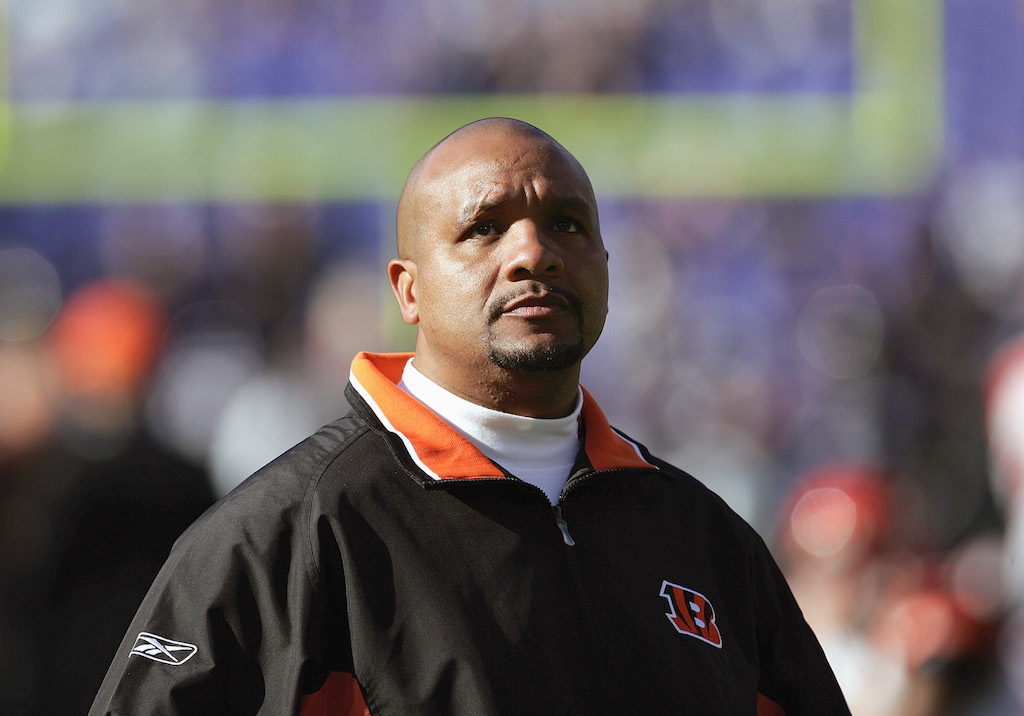 Current Job:  Offensive coordinator, Cincinnati Bengals
With the way the undefeated Bengals are playing, specifically on the offensive side of the ball, we would be shocked if Jackson is not one of the hottest commodities on the NFL head coaching market following the 2015 season. With a promising young quarterback in place, the Titans have to be enamored with the job that Jackson has done with Cincinnati quarterback Andy Dalton in transforming him from being a mediocre NFL signal caller to a legitimate MVP candidate. We think so highly of Jackson as an NFL head coaching candidate that if the Titans ultimately prove to be interested in him, they will likely have to give him some (or all) power over personnel decisions to keep him from signing with another team.
7.  Jon Gruden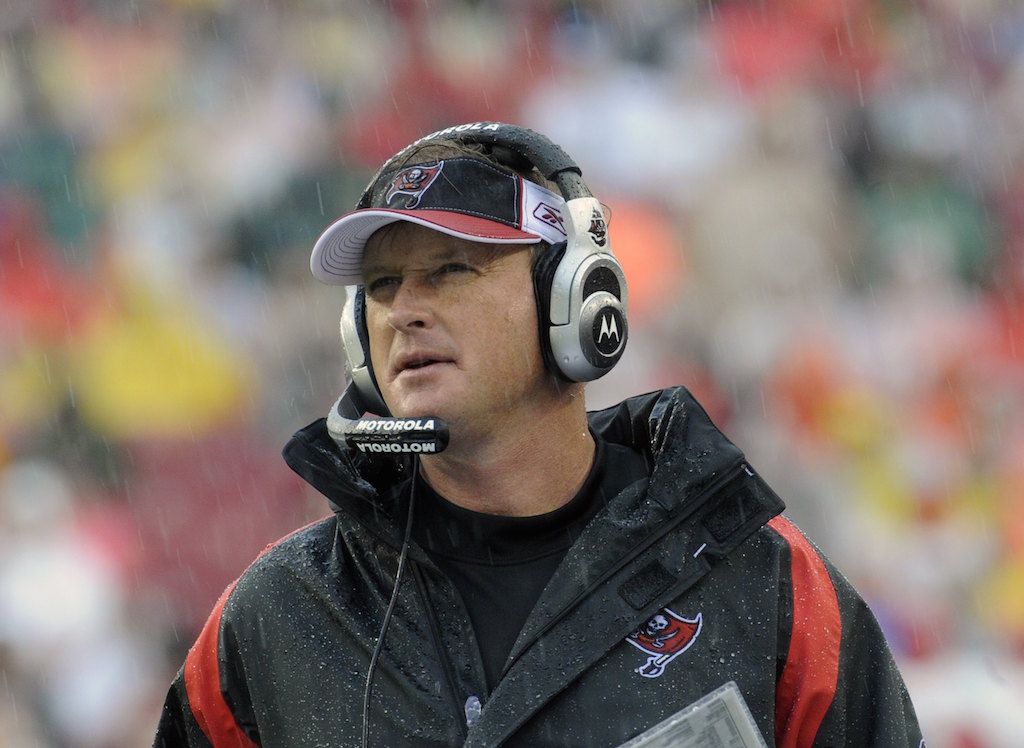 Current Job:  Television analyst
The only reason we are including Gruden on this list is his public affection for Mariota as a potential franchise quarterback. It would take a record-breaking contract to pry him away from his job with ESPN, and we simply do not see that happening here.