NFL: AFC East Offseason Team Needs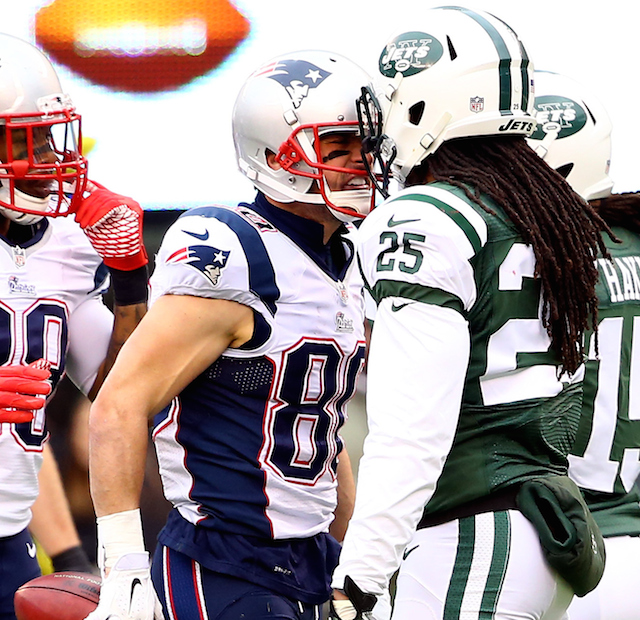 Since the turn of the decade, the New England Patriots have owned the AFC East. They have won six consecutive division titles and 12 of the last 15 since the 2000 season. During that span, the Patriots have also won six conference titles, and more importantly, four Super Bowl titles. Needless to say, the other three teams in the AFC East — the Buffalo Bills, the Miami Dolphins, and the New York Jets – are all searching for ways to knock the Patriots off of their throne this offseason. With that, here is a look at the top three needs for all four teams in the AFC East.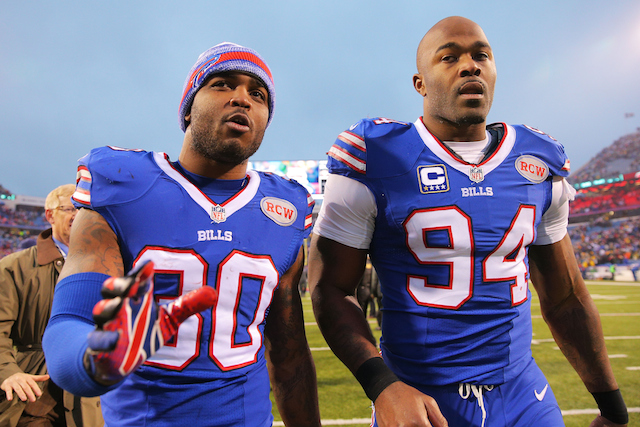 Buffalo Bills
2014 Record:  9-7, missed playoffs
Top Needs:
Quarterback
Offensive Line
Safety
The Bills chose to hire Rex Ryan, a boisterous coach that they are very familiar with, to replace Doug Marrone, who decided to opt out of his contract shortly after the 2014 regular season ended. The roster Ryan is inheriting with the Bills is eerily similar to that of most of his New York Jets teams; a great defense combined with a lackluster offense that is led by a below average quarterback. The Bills are expected to be aggressive during free agency and/or the Draft in adding another quarterback to compete with E.J. Manuel for their starting job during training camp and the preseason. In sticking with the offensive theme, the Bills also need help along the offensive line. Both guard spots need to be addressed, and right tackle Seantrel Henderson, a rookie in 2014, will need to improve dramatically in 2015 for the Bills to be better as an offensive unit.
On defense, the Bills simply need to re-sign Da'Norris Searcy or find a comparable replacement to again be one of the top defenses in the league. They will be switching to a 3-4 defense under Ryan, but have the defensive personnel to easily make the change without skipping a beat.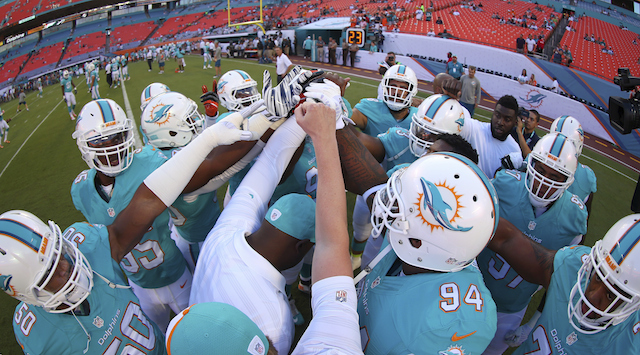 Miami Dolphins
2014 Record:  8-8, missed playoffs
Top Needs:
Linebacker
Cornerback
Wide Receiver
At times during the 2014 season, the Dolphins looked like a legitimate playoff team. At other times, they looked like a team that should have a top five draft pick. The Dolphins will return most of their key players in 2015, and in all reality, their success likely depends on whether or not quarterback Ryan Tannehill takes the next step in his development. To aid in his development, the Dolphins will need to add a dynamic wide receiver. They are paying Mike Wallace to be that guy, but he simply hasn't lived up to the $60 million contract he signed in 2013.
On the defensive side of the ball, Miami will need to either re-sign Jared Odrick, or draft an adequate replacement. Additionally, the Dolphins got solid production out of Brent Grimes, Cortland Finnegan, and Jimmy Wilson in 2014, but they would benefit greatly from finding another cornerback who can contribute in 2015.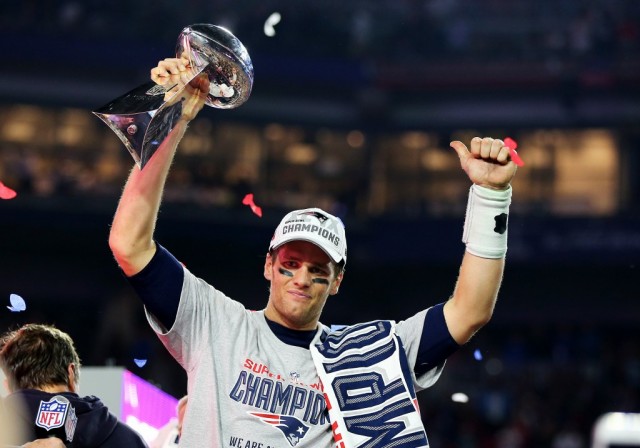 New England Patriots
2014 Record:  12-4, won Super Bowl XLIX
Top Needs:
Offensive Line
Wide Receiver
Defensive Line
The Patriots have one of the most complete rosters in the NFL, and their offseason will revolve largely around keeping their key players in New England for the 2015 season. All-Pro cornerback Darrelle Revis is the top priority for the Pats, and he is a player they will work very hard to lock up long-term. After that, they will turn their attention to free safety Devin McCourty, guard Dan Connolly, and running backs Shane Vereen and Steven Ridley.
On offense, the Patriots will likely be looking to add an offensive guard to compete for playing time on both the left and right sides of the offensive line, and a big wide receiver. On defense, the Pats could use some help at both defensive end spots, and would be well served to add a nose tackle that can take over for Vince Wilfork when he eventually decides to retire.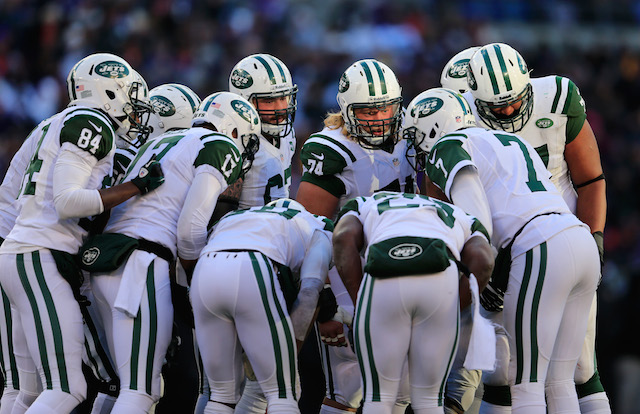 New York Jets
2014 Record:  4-12, missed playoffs
Top Needs:
Quarterback
Cornerback
Offensive Line
The Jets have a lot of work to do in rebuilding their roster. First and foremost, they need to address their quarterback situation. It's hard to imagine Geno Smith ever developing into a playoff-caliber quarterback, so don't be surprised if the Jets use their first round draft pick on a quarterback or aggressively pursue a solution via trade. Whoever ends up starting at quarterback for the Jets in 2015 will likely have two new starting offensive guards protecting him as the Jets badly need to replace 2014 starters Oday Aboushi and Willie Colon.
New Jets head coach Todd Bowles runs a blitz-heavy defensive scheme, and to do that, he will need a pair of cornerbacks who excel in man coverage. Unfortunately for Bowles, none of the Jets' current cornerbacks fit that bill. Expect to see the Jets, who have a $45.5 million in salary cap space, to be aggressive during free agency to fill this need.