NFL: AFC North Offseason Team Needs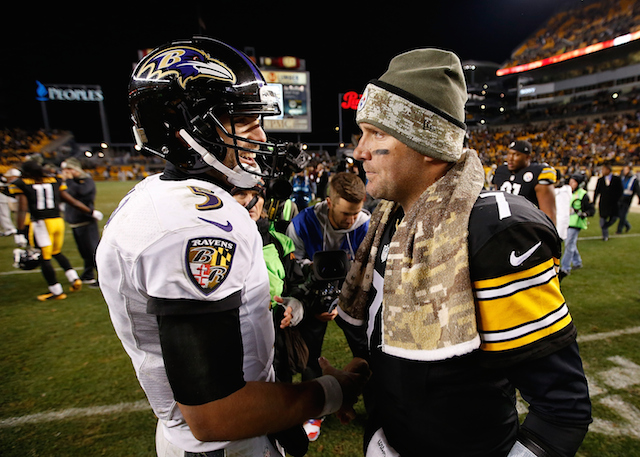 In 2014, the AFC North was the only division in the NFL that was represented by three teams in the postseason. The Pittsburgh Steelers and the Cincinnati Bengals both fell in the Wild Card round, while the Baltimore Ravens came close to upsetting the eventual Super Bowl champion New England Patriots in the Divisional round. The fourth team in the NFC North, the Cleveland Browns, showed major signs of improvement, but still have a lot to fix before they will ever be serious playoff contenders. All four teams have significant holes in their rosters that will need to be addressed this offseason. Here is a look at the top three offseason needs for all four teams in the AFC North.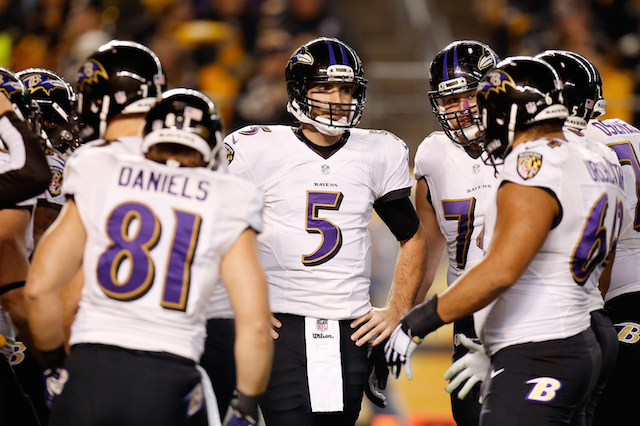 Baltimore Ravens
2014 Record:  10-6, lost in AFC Divisional round
Top Needs:
Offensive Tackle
Defensive Back
Running Back
The Ravens came incredibly close to upsetting the New England Patriots in the Divisional round of the playoffs. They are obviously not far from being contenders in the AFC, but will need to improve in a few key areas to get over the hump. On the offensive side of the ball, they need more consistency out of the left tackle position in 2015, and to get an impact type of player at the position they will likely need to do so through the Draft. Also, the team will need to determine how well tight end Owen Daniels and running back Justin Forsett fit into new offensive coordinator Marc Trestman's system. If they choose to let either player walk away, they will need to find adequate replacements through the Draft or free agency.
The Ravens will also need to add depth to their secondary. In 2014, they were forced to piece together patchwork secondaries on a weekly basis due to an array of injuries to their top players. Cornerback Jimmy Smith is starting to live up to his status as a first round draft pick, but the Ravens will be in trouble in 2015 if they don't add another top-tier corner and get deeper at the position.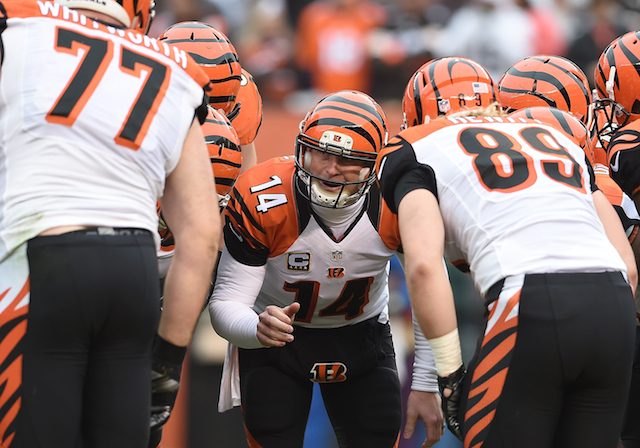 Cincinnati Bengals
2014 Record:  10-5-1, lost in AFC Wild Card round
Top Needs:
Linebacker
Defensive Line
Tight End
The Bengals are set to return one of the most talented offensive skill position groups in the league in 2015. Quarterback Andy Dalton has been inconsistent to say the least, but the fact remains that he is surrounded by loads of talent. Cincinnati will, however, have a pressing need at tight end if Jermaine Gresham is plucked away in free agency, something most people expect to happen.
Defensively, the Bengals are in solid shape, but could stand to upgrade and reinforce a few position groups. Defensive tackle Geno Atkins has yet to regain his All-Pro caliber form after suffering an ACL injury in 2013, and despite flashing signs of big-time ability, defensive end Carlos Dunlap was somewhat inconsistent in 2014. While Atkins and Dunlap have Pro Bowl ability when they are at the top of their game, the Bengals don't have any difference-makers on the defensive line behind them. Expect that issue to be addressed this offseason.
Additionally, the Bengals need to prepare to replace linebackers Rey Maualuga and Emmanuel Lamur. Both players are free agents, and neither is a lock to return to Cincinnati in 2015.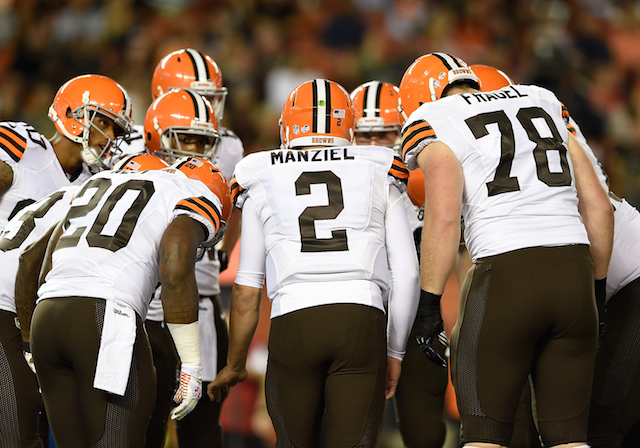 Cleveland Browns
2014 Record:  7-9, missed playoffs
Top Needs:
Wide Receiver
Defensive Line
Quarterback
The Browns are without a doubt the most dysfunctional franchise in the NFL right now. Despite all of their off-field issues, the Browns actually did show signs of improvement in 2014. They enhanced their record to 7-9 and were actually in playoff contention at one point during the season. Unfortunately for Browns' fans, that's where the positive news comes to an end.
Josh Gordon, one of the best wide receivers in the league, has been suspended again, and quarterback Johnny Manziel is currently in a rehabilitation program. If that weren't enough, the Browns are facing possible league discipline – likely a forfeited draft pick — stemming from TextGate.
The Browns will plausibly turn to both free agency and the draft for help at the wide receiver position with Gordon being out for the year. Their starting quarterback spot is also up for grabs, as Manziel's status remains a major question mark, and veteran Brian Hoyer likely headed elsewhere this offseason. Recent reports have suggested that the Browns intend to make a move during the Draft to move up and select former Oregon quarterback Marcus Mariota.
On the defensive side of the ball, the Browns need to improve a defensive line that was a big contributor to the Browns ranking dead-last in the NFL against the run in 2014. Cleveland has a young, talented group of linebackers who would greatly benefit from an improved group up-front.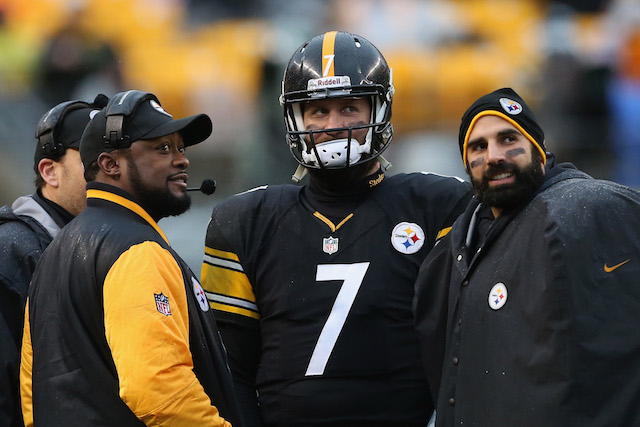 Pittsburgh Steelers
2014 Record:  11-5, lost in AFC Wild Card round
Top Needs:
Pass Rusher
Safety
Cornerback
The Steelers are in excellent shape offensively, but have major issues on the defensive side of the ball. They could stand to get younger at practically every position on defense, but will likely be focused on finding a young pass rusher to play opposite Jarvis Jones, an heir to Troy Polamalu's throne at safety, and a top-notch cornerback to play opposite of William Gay. Where they find these players remains the major question as the Steelers prepare to enter the 2015 offseason.