NFL: AFC West Offseason Team Needs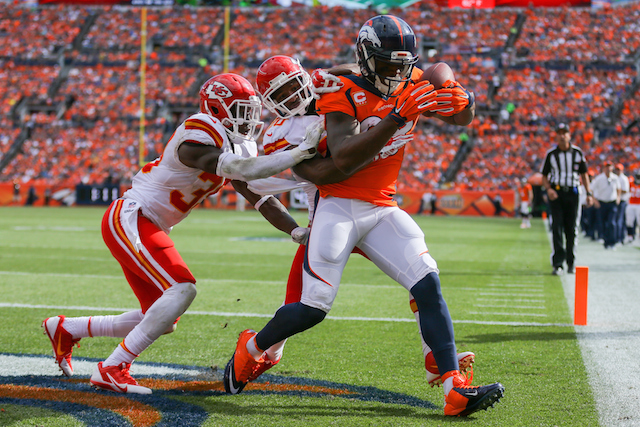 We are nearing that time of year when hope springs eternal for NFL fans who are desperate for a turnaround season from their favorite teams. With new coaching staffs in place all over the league, teams are gearing up to make a run at dethroning the New England Patriots as Super Bowl champions.
The 2015 NFL Scouting Combine, the start of the new league year, and free agency are rapidly approaching. Over the next few days, we will be breaking down the offseason needs of each team by the division they play in. Today we will be starting with the AFC West, where the San Diego Chargers, Kansas City Chiefs, and Oakland Raiders will all be looking to gain ground on the Denver Broncos, who have won four straight division titles.
With that, here's a look at the top three needs for each team.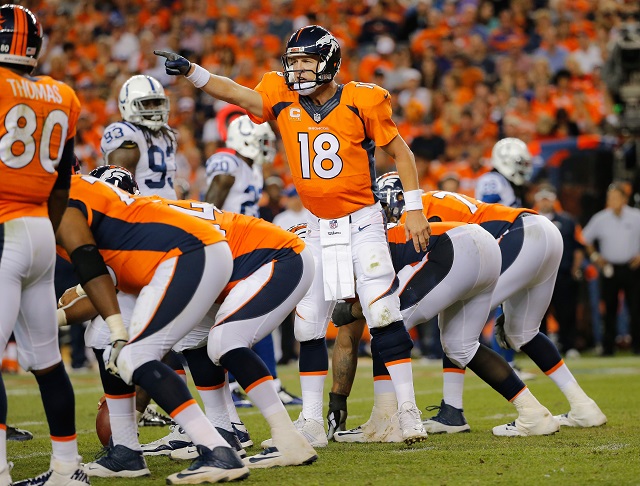 Denver Broncos
2014 record: 12-4, lost in AFC divisional round
Top needs:
Offensive line
Linebacker
Tight end
The Broncos' needs and offseason plans will change in a hurry if quarterback Peyton Manning opts to retire rather than return for a fourth season in Denver. With that being said, all recent signs point to Manning playing in 2015.
Expect to see the Broncos set out to improve their offensive line through both free agency and the NFL Draft. Left tackle Ryan Clady should be healthy and improved in 2015, and All-Pro Louis Vasquez will be able to shift back to his natural right guard position. After that, all three starting spots may be manned by players who weren't in Denver in 2014.
The Broncos will also be in the market for help at linebacker, specifically inside linebacker. Brandon Marshall was a pleasant surprise in 2014, but he battled health issues, and when he wasn't in the lineup, the Broncos suffered.
Lastly, the Broncos badly need an every down-type of player at tight end. Julius Thomas is a dynamic pass catcher, but his blocking is so horrendous that the Broncos had to take him off the field in running situations. Expect to see Thomas sign elsewhere during free agency, and to see the Broncos address the position during free agency or the draft.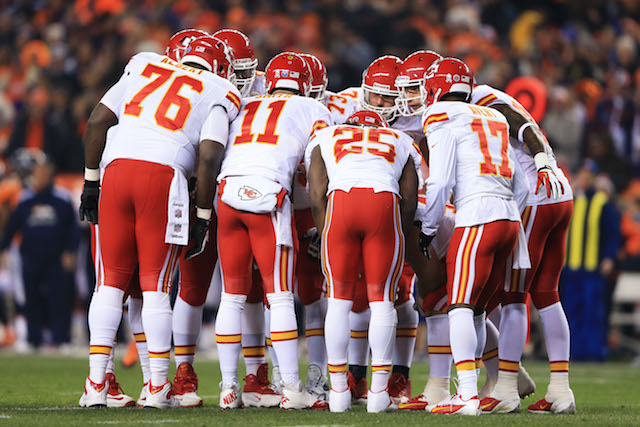 Kansas City Chiefs
2014 record: 9-7, missed playoffs
Top needs:
Wide receiver
Offensive line
Secondary
The Chiefs' most glaring hole is at wide receiver. They badly need a playmaker outside to help quarterback Alex Smith, and to ease some of the pressure off running back Jamaal Charles.
The Chiefs may need help at both offensive tackle and offensive guard, depending on who they re-sign and who they let test free agency. If they are able to bring right tackle Ryan Harris back, it will allow the team to focus on upgrading both guard positions.
Eric Berry's return is still an uncertainty at this point, and the Chiefs could use depth at nearly every position in their secondary. Cornerback Sean Smith is a legitimate shutdown type of corner, but aside from him, the Chiefs lack consistent production. Expect to see them address both the cornerback and safety positions this offseason.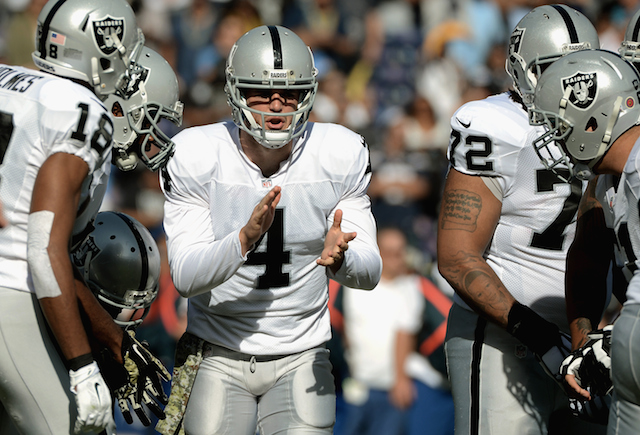 Oakland Raiders
2014 record: 3-13, missed playoffs
Top needs:
Wide receiver
Defensive end
Tight end
The Raiders have boatloads of money to spend and a top-five pick in the 2015 NFL Draft. Oakland believes it has its franchise quarterback in Derek Carr, but for him to be successful in his sophomore season, he will need more weapons. Wide receiver James Jones is a nice player, but he is realistically a No. 3-type of receiver on most teams. To address the position, the Raiders can either use their top pick on a guy like Amari Cooper out of Alabama or pay big money for a free agent like Randall Cobb.
The Raiders are returning both Justin Tuck and Antonio Smith in 2015, but both are north of 30 years old and both are scheduled to be free agents in 2016. This is another position that Oakland may choose invest its top pick or spend big money on.
A lot like the Broncos, the Raiders lack an every-down tight end. Mychal Rivera is an excellent receiver but is a below-average blocker. The Raiders have a lot of money to spend, so this may be a position they target in free agency.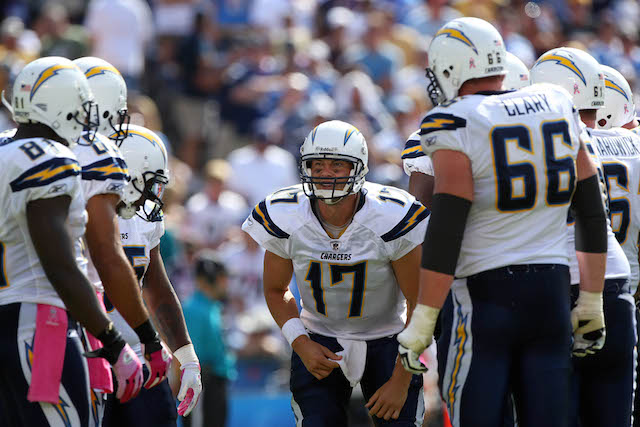 San Diego Chargers
2014 record: 9-7, missed playoffs
Top needs:
Offensive line
Pass rusher
Tight end
The Chargers' offensive line was hit hard by the retirements of Nick Hardwick and Jeromey Clary. Additionally, they will have to decide on whether to offer King Dunlap a multiyear contract extension. With potentially three vacated starting spots, the Chargers will need to be aggressive in rebuilding their offensive line.
Outside linebacker Dwight Freeney is starting to show signs of age, and despite the promise that 2014 rookie Jeremiah Attauchu showed late in the season, the Chargers are in desperate need of a consistent pass rusher. They may be able to find help on the free agent market, but this is a position that will likely need to be addressed through the draft.
Future Hall of Fame tight end Antonio Gates is nearing the end of his career and only has one year remaining on his current contract. This offseason would be an excellent time to draft and start developing his future replacement.