NFL: All Signs Point to Peyton Manning Returning in 2015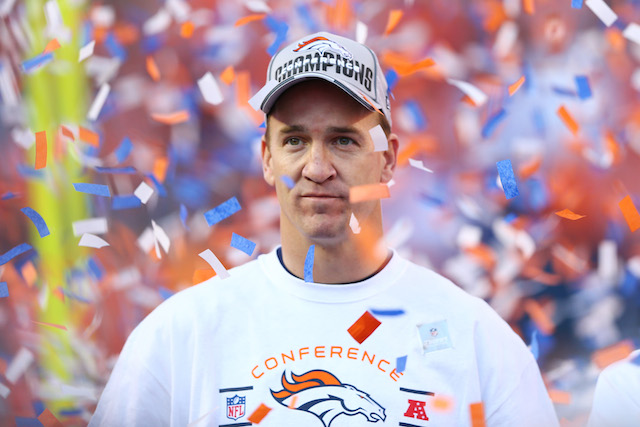 In all likelihood, Peyton Manning will be returning to the Denver Broncos for his 18th NFL season and fourth season under center in Denver. His probable return, however, did not come without some suspense and uncertainty along the way.
For the first time since famously stating that there is no "plan B" during Manning's introductory press conference in Denver in March 2012, John Elway, the team's executive vice president of football operations, faced the harsh reality that the NFL's all-time leader in touchdown passes may be ready to hang up his cleats.
The Broncos had just been upset by Andrew Luck and the Indianapolis Colts in a divisional round playoff loss that rivals Denver's 1996 divisional round loss to the Jacksonville Jaguars as two of the worst upset losses in franchise history. The loss was an almost fitting conclusion to a season that left many Broncos fans and people around the league scratching their heads.
Following an ugly 22-7 upset loss to the St. Louis Rams in Week 11, the Broncos decided to re-invent themselves as a run-first offense. While they did go 5-1 in the six games after their loss to the Rams, the Broncos never really regained the offensive swagger that had them looking unstoppable for the majority of the previous two seasons. Rumors began flying about Manning's health, his decreasing arm strength, and whether he had a future in Denver.
If Manning were to choose retirement over a return to the NFL, he will have to do so knowing that the final game of his career was an embarrassing loss to his former team, the Indianapolis Colts, and his successor there, Luck. Given the importance he places on his legacy and spot in history, it's hard to imagine that Manning would be willing to go out on such a sour note.
All statistics are courtesy of Pro-Football-Reference.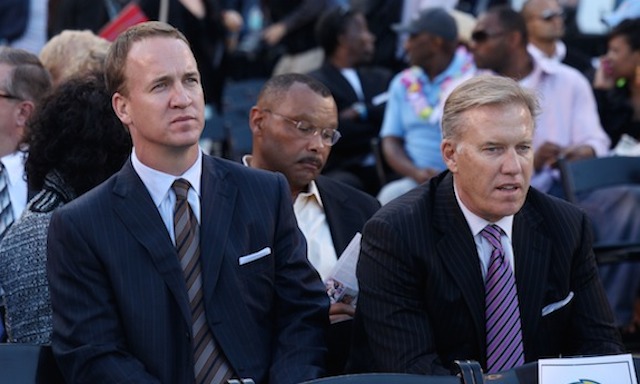 Another factor influencing Manning's decision is the status of the Broncos coaching staff. It didn't take long for the team and former head coach John Fox to "mutually part ways" following the loss to the Colts, and it is no secret that Manning prefers to have continuity throughout the organization.
The Broncos have hired Gary Kubiak to replace Fox as head coach, and Rick Dennison will be taking over for Adam Gase as the team's offensive coordinator. Ironically, Manning almost chose to sign with Kubiak and the Houston Texans when he was a free agent in 2012.
As soon as the Broncos requested permission from the Baltimore Ravens to interview Kubiak, questions arose surrounding how well Manning would fit into an offense that revolves heavily around quarterback bootlegs and rollouts. ESPN analyst and former NFL quarterback Trent Dilfer helped ease some concerns by testifying that Kubiak runs a "quarterback-friendly, not quarterback-dependent" offensive scheme. This is something Kubiak himself confirmed in his introductory press conference, during which he said he would change for Manning, not the other way around.
Finally, Manning is on the verge of completely rewriting the NFL record book for quarterbacks. He already holds the all-time record for most touchdown passes in a career, and with one more season, Manning will likely overtake the top spot for career passes completed, career passes attempted, career passing yardage, career total offense, and career wins by a quarterback. 
Elway and his staff remain convinced that the Broncos have a talented enough roster to compete for and win a Super Bowl. Yes, they will have some tough free agent decisions to make, and yes, it would greatly help the team if Manning reworked his contract that is set to pay him $19 million in 2015.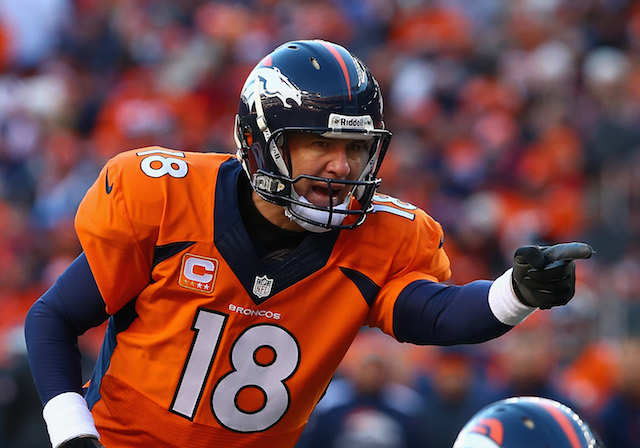 There is no telling whether Elway has approached Manning about restructuring his contract, but it's hard to imagine that the idea won't be discussed. It's also hard to imagine Manning not having an open mind to the idea given that freeing up a large chunk of salary cap space would give him his best shot at winning a second Super Bowl title. Either way, if Manning returns, he will be playing on a team that is talented enough to compete for an AFC title in 2015.
Kubiak's willingness to tailor his offense around Manning's strengths may be enough for the five-time National Football League MVP to reaffirm his place among the top five quarterbacks in the NFL today. It is highly likely that the Broncos will feature a zone-blocking rushing attack under Kubiak, which is something that Manning will have to adjust to. With that being said, Kubiak's rushing offenses have historically been among the best in the league, year in and year out.
With a consistent running game, Manning should be able to reap the benefits of being able to keep teams off balance. He may never throw for 40 touchdown passes in a single season again, but there is a good chance that Kubiak and Manning will once again have teams fearing Denver's offensive attack.
While all signs to point to Manning returning in 2015, it will all be dependent on him passing his annual physical that is a requirement of his contract. The physical will focus mainly on his surgically repaired neck, but he also reportedly played the last month of the season with a partially torn quadricep muscle, an injury that will also cause him to miss the upcoming Pro Bowl.
The Broncos have asked Manning to let them know of his intentions by March 9, but it appears he will let the team know of his intentions to be back to compete for a Super Bowl title in 2015 much earlier than the team requested.