NFL: All Signs Point to Robert Griffin III Signing With the Browns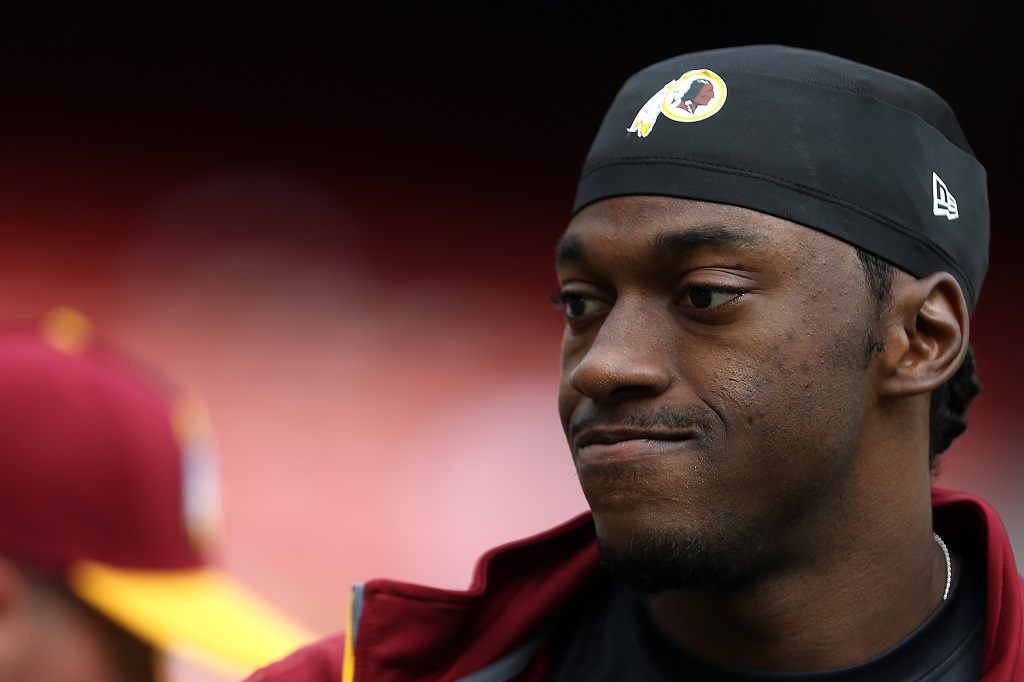 Since taking the National Football League by storm as a rookie in 2012, Robert Griffin III has lived through one of the biggest falls from grace that we have ever witnessed a professional athlete experience. In case you are one of the few people who missed it all unfold, here's a refresher.
After winning the NFL Offensive Rookie of the Year award in his first professional season, Griffin has since gone on to battle several injuries, cause more than his fair share of off-field and locker room drama, get one head coach fired, and lose his starting position to Kirk Cousins. And it all culminated this offseason when the Redskins chose to release the 2011 Heisman Trophy winner just four years after they had mortgaged the future of their franchise by giving up three first round picks and a second rounder to acquire him. Now, the 26-year-old signal caller is a free agent looking for work, and teams aren't exactly beating down his door to sign him. With that being said, it's a virtual guarantee that we haven't seen the last of Griffin in an NFL uniform.
As we have learned time and time again, it will only take one team falling in love with him for Griffin's career to be resuscitated. Up to this point, Griffin has visited two teams – the New York Jets and the Cleveland Browns — since becoming an unrestricted free agent earlier this month, and has been linked to at least three other teams: the Dallas Cowboys, the Los Angeles Rams, and the Denver Broncos. Given how quarterback hungry the NFL has become, we would be shocked if at least half of the teams in the league haven't at least flirted with the idea adding RGIII to their rosters. Nevertheless, according to everything we know about the situation, all signs are currently pointing towards Griffin continuing his NFL career with the Browns.
It has become painfully obvious that the Browns are currently in full-fledged rebuilding mode — anybody with the slightest bit of knowledge on the situation will tell you as much. They allowed four of their best players to depart during free agency, and are starting over with a revamped front office and their sixth head coach since the 2005 season (Hue Jackson). In fact, if we had to pick today, we would say that the Browns are our leading candidate to land the No. 1 overall pick in the 2017 NFL Draft. Needless to say, this is a franchise that is desperate to improve at the quarterback position.
Of course, if everything had gone to plan, the Browns wouldn't even be in this situation. The team has used a first round pick on a quarterback in three of the past nine NFL Drafts – Brady Quinn in 2007, Brandon Weeden in 2012, and Johnny Manziel (pictured above) in 2014 – and all three picks have proven to be busts. The Browns recently cut ties with Manziel after a disastrous – both on and off the field – two-year stint in Cleveland for 2012 Heisman Trophy winner. Manziel's departure leaves the Browns with Josh McCown, Connor Shaw, and Austin Davis as the only quarterbacks on the team's roster heading into the offseason. And simply put, the chances of the team putting their faith in that group of signal callers for the 2016 season are slim-to-none.
Given that they own the No. 2 overall pick in the 2016 NFL Draft (behind the Tennessee Titans who already have a franchise quarterback in place in Marcus Mariota), the Browns will have their pick of this year's crop of quarterback prospects. Unfortunately for them, though, there isn't a can't-miss superstar in the bunch. Instead of running the risk of whiffing on another first-round quarterback, we could totally see Jackson and the Browns' new front office regime using their pick on an impact player at another position (Jalen Ramsey, Joey Bosa, or DeForest Buckner to name a few), or possibly even trading down and stockpiling draft picks to help expedite their rebuilding project.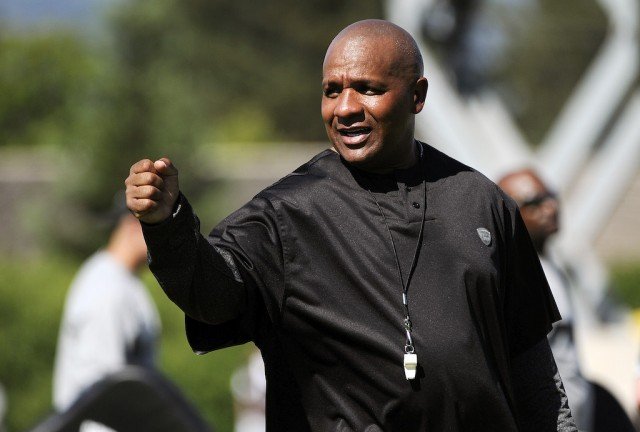 This brings up another important point for consideration: The Browns now have a head coach in Jackson (pictured above) who has a proven track record of getting the best out of quarterbacks that were once viewed as castoffs or as players who had battled mediocrity for most of their careers. Under Jackson's tutelage, Joe Flacco won the Pepsi Rookie of the Year award in 2008, Jason Campbell had his best stretch as a starter, and most recently, Andy Dalton developed into a bona fide Pro Bowler. In fact, Jackson's presence is reportedly the sole reason that San Francisco 49ers quarterback Colin Kaepernick was enamored with the idea of being traded to Cleveland.
Speaking of Kaepernick, trade talks between the Browns and 49ers have apparently halted, which only adds to our speculation that Cleveland is close to pulling the trigger and signing Griffin. Couple that with the fact that Jackson has made it clear that the team had an excellent visit with the former Baylor standout, and that he truly believes that Griffin was humbled by his experience in Washington and it's easy to start connecting the dots. And last but not least, the Browns are a franchise that knows a thing or two about handling the circus that comes with bringing in a polarizing player such as RGIII (see their handling of the Manziel saga).
Only time will tell where Robert Griffin III's next NFL stop will be, but given what has transpired over the last couple of weeks, we would be legitimately surprised if he is not playing for the Browns in 2016.