NFL Analyst Dan Orlovsky Didn't Hold Back With His Brutal Assessment of 'Bad Dude' Urban Meyer: 'He Inherited a Poor Culture in Jacksonville and Made It Worse'
With Urban Meyer officially out as head coach for the Jacksonville Jaguars, criticism is beginning to pour in from all angles and directions. Meyer has been the most controversial figure in the NFL this season, and his recent firing is only giving more fuel to those who were skeptical of his initial hiring.
For what it's worth, Meyer's critics are more than justified. His brief tenure overseeing the Jaguars was a complete and utter disaster.
Urban Meyer's firing was long overdue
Before diving into NFL analyst Dan Orlovsky's comments on Meyer's firing, it's important first to acknowledge just how poorly coached the Jaguars have been this season. Not only did they win a measly two games under Meyer, but they were wrapped up in constant drama.
There was the attempt to convert Tim Tebow into a tight end. Meyer skipped a team meeting to hang out at a bar. He reportedly physically kicked kicker Josh Lambo. The list goes on and on. The Jaguars were a constant mess with Meyer running the ship.
Additionally, Meyer failed to develop the team's crucial young players appropriately. Trevor Lawrence leads the league with 14 interceptions. Second-year running back James Robinson was benched. Wide receiver Laviska Shenault was rarely involved in the offense.
No matter where you looked, Meyer was failing the Jaguars in some capacity.
NFL analyst Dan Orlovsky didn't hold back with his criticism
Following the news of Meyer officially being axed by the Jaguars, former NFL quarterback and current NFL analyst Dan Orlovsky didn't mince words when questioned on the matter.
"Number one, Urban Meyer is a bad dude," Orlovsky said. "Number two, in the NFL, Urban Meyer is a bad coach. That's why he got fired. You know the saying that what you do in the darkness will always come out in the light is why Urban Meyer got fired. You reap what you sow."
"He inherited a poor culture in Jacksonville and made it WORSE in six months. I think the most important thing is this: he's a bad dude and a bad NFL coach."
Orlovsky also highlighted Meyer's inability to take accountability, his lust for power, and his failure to develop the before-mentioned Trevor Lawrence.
Urban Meyer did some serious damage to the Jaguars' rebuilding efforts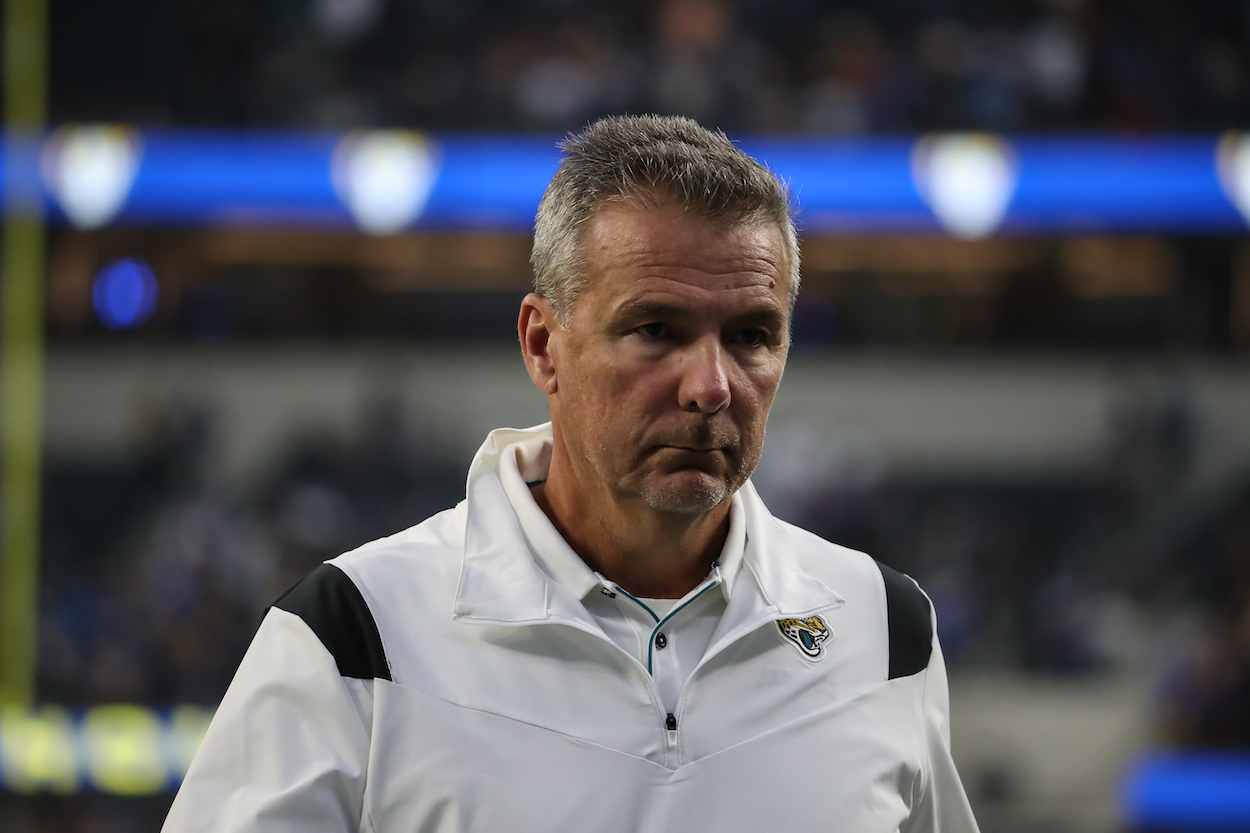 Orlovsky delivered a perfect assessment on Meyer's failed NFL stint. From the moment he was hired, it was clear Meyer was not cut out for life as an NFL coach. He frequently blamed others for his shortcomings and failed to implement a scheme comparable to other successful coaches around the league.
While the Jaguars were wise to cut the cord before the season ended, Meyer still did a hefty amount of damage to the team's culture and rebuilding efforts. Orlovsky is 100% correct in saying Meyer made things "worse" in Jacksonville.
The Jaguars desperately need to nail their next head coaching hire moving forward. A few names have already popped up as potential candidates, with Jim Caldwell and Doug Pederson leading the pack as guys who've successfully rebuilt teams in the past.
Like Sportscasting on Facebook. Follow us on Twitter @sportscasting19.