NFL: Antonio Brown Possibly Suggests he Wants to Play in the NFL again
It has been nothing short of a rollercoaster ride for Antonio Brown over the last year that has seen him fall out of a job in the NFL due to off-the-field issues. This has put his future in the league up in the air, but the star wide receiver may have just hinted at his desire to potentially land with another team.
Legal issues have Antonio Brown's NFL career on hold
Since being traded from the Pittsburgh Steelers to the Oakland Raiders, it has been an eventful last several months for the 31-year-old that has led to him being out of the NFL ahead of Week 4 action in the 2019 season.
All of these issues have stemmed from matters that he has been involved with off the field that have prevented him from utilizing his elite talent to help a team. There is no denying that Brown is one of the league's best wide receivers, but he has simply had much difficulty keeping his life in order away from the game.
He has been involved in a couple of serious situations that could land him with lengthy suspensions from the NFL and possibly out of the league altogether. Brown is being accused of sexual misconduct by two different women while he has made matters worse by possibly sending intimidating messages to one of the alleged victims.
The New England Patriots signed Brown to a one-year, $15 million deal with a second-year option worth $20 million prior to these situations coming to public light. That quickly led to the Patriots deciding to part ways with him less than two weeks after bringing him aboard despite reports that some players may have been upset by the move.
Antonio Brown hints at a possible return to the NFL
Shortly following his departure from New England, Brown took to social media to voice that he no longer wanted to play in the NFL and that he was enrolled in online classes back at the University of Central Michigan.
This hasn't stopped him from continuing to make the rounds on social media as he tweeted out on Thursday morning lyrics from rapper Lil' Wayne that seem to suggest that he wants another shot to play in the NFL.
It's quite reasonable to believe that Brown feels that the league needs him more than he needs the game, which has made following this entire situation quite difficult at times. His tweets and various other posts on social media have been all over the place as he also went after Los Angeles Rams safety Eric Weddle concerning his comments about him.
Regardless of whether he wants to play in the NFL, there is simply too much going on around Brown from a legal standpoint that continues to keep teams away despite how desperate a few may be.
Antonio Brown's NFL future is out of his hands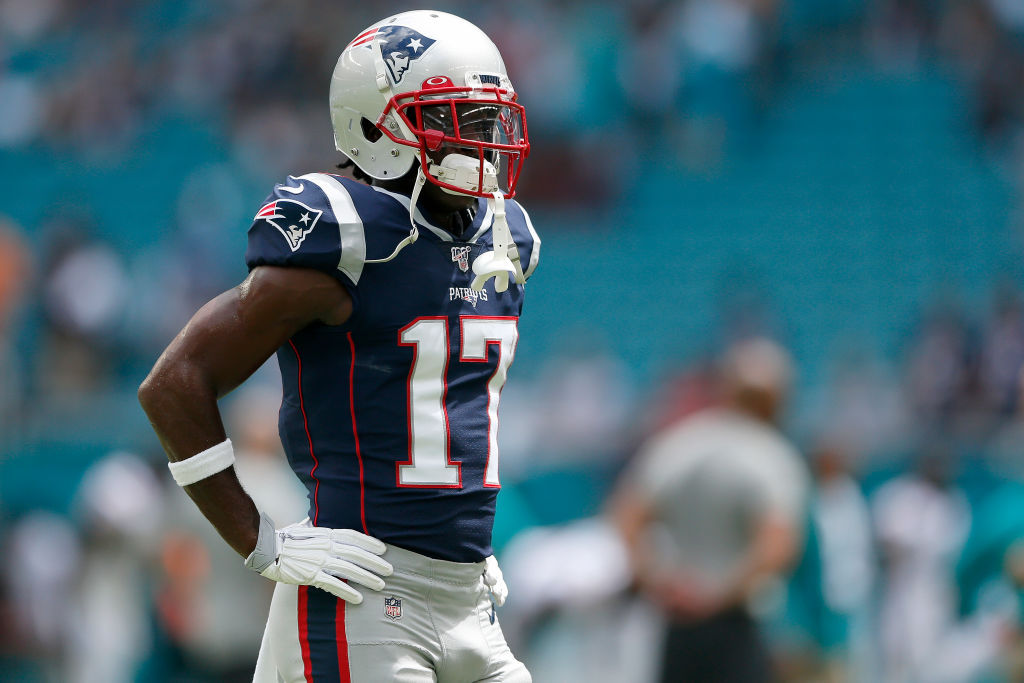 The way things have transpired over the last month has made it tremendously difficult to determine how it will all unfold for Brown.
His actions on social media and off-the-field have become unpredictable, which could wind up working against him if he were to pursue a return to the NFL at some point down the line. Brown has put together an illustrious career and may still have several highly productive campaigns ahead of him, but it's been everything away from the game that has put a huge cloud over his football future.
Ultimately, only time will tell what lies ahead for Brown in the NFL.