NFL: Antonio Brown Takes Record-Breaking Legal Action Against Raiders, Patriots
Over the last several months, it has been nothing short of a rollercoaster ride of events for star wide receiver Antonio Brown, resulting in him being out of a job in the NFL. Despite all that, Brown has decided to take matters into his own hands to regain the millions of dollars he has lost between the Oakland Raiders and New England Patriots.
Antonio Brown's never-ending saga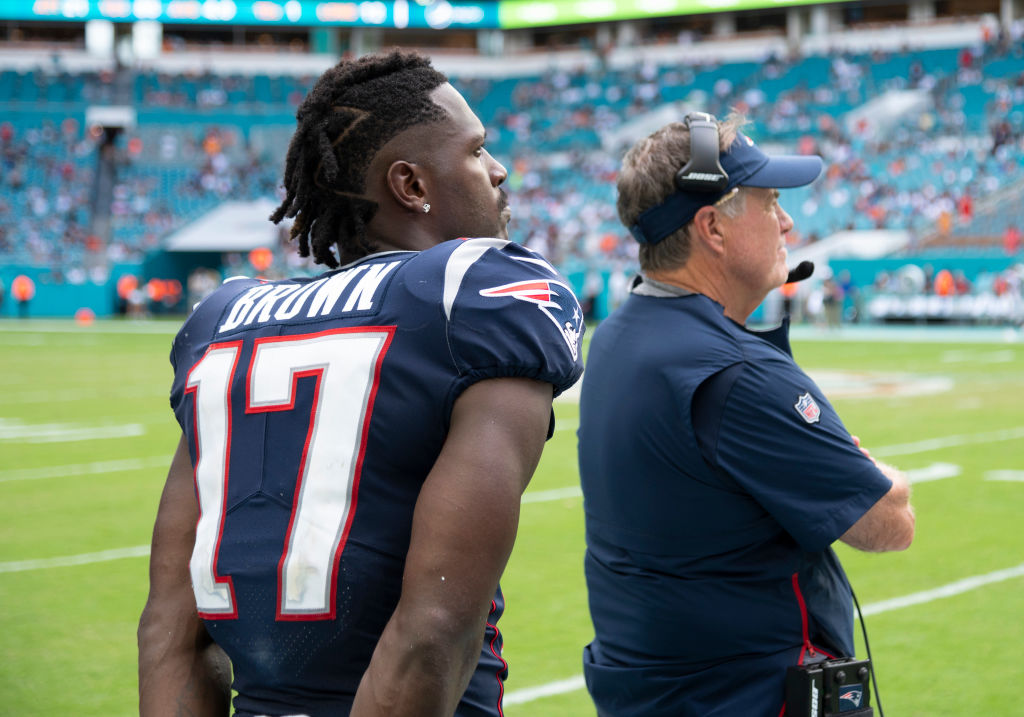 In what was once a promising NFL career for Brown, who is arguably the best wide receiver in the game along with a Hall of Fame trajectory, it has been a disappointing fall from grace.
The 31-year-old worked his way out of the Pittsburgh Steelers after a falling out with the organization that landed him with the Raiders. The presumed fresh start quickly headed south due to his desire to play with a recently banned and outdated helmet that led to a near suspension from the team.
Things eventually reached a tipping point due to his erratic behavior leading to being outright released and shortly thereafter signed with the Patriots on a one-year, $15 million deal. It didn't take long for that opportunity to unravel as a pair of lawsuits stemming from sexual misconduct made their way to the light.
The continued emergence of off-the-field issues led to the Patriots deciding to part ways with the talented wideout despite some internal unhappiness with the move. All of this has Brown on the outside looking in for a possible next stop in the NFL if he so desires.
Antonio Brown files nine grievances and appeals to NFL
Along this winding and twisting path, Brown has lost nearly all of the guaranteed money that he had on his respective deals with the Raiders and Patriots. It was only a matter of time before he decided to take legal action in order to get that back.
According to Adam Schefter of ESPN, the Pro Bowler has filed a league-record nine appeals and grievances to the NFL in order to gather $61-plus million that he believes is still owed to him.
The list from the Raiders' standpoint includes the $29 million salary guarantees and $1 million signing bonus from the Raiders, $215,000 fine from the team and $860,000 Week 1 salary. Meanwhile, Brown is filing against the Patriots for his $1 million salary guarantee, a $9 million signing bonus, $64,000 Week 3 salary, and $20 million contract option for the 2020 season.
On top of all that, he could also file to appeal any suspension that the league could levy down onto him.
Antonio Brown's NFL future becoming murky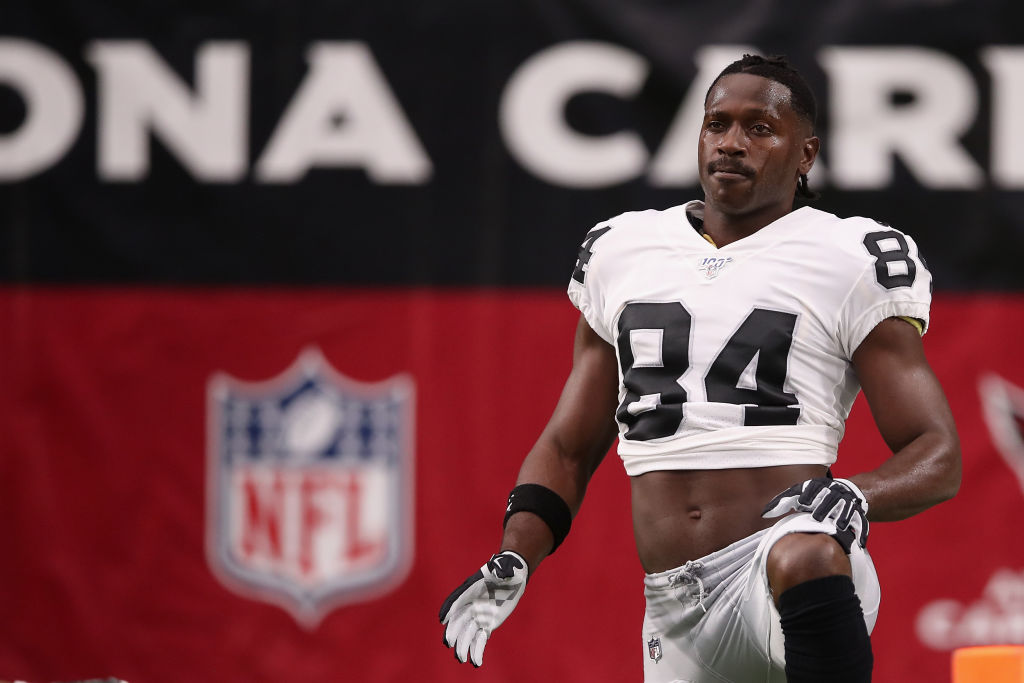 There doesn't appear to be any end in sight to the ongoing saga involving Brown, especially after taking legal action against the two teams.
His unpredictability has been quite difficult to assess, which has made the entire matter involving his NFL future that much more cloudy. Beyond all that, there is still the highly concerning situation in which he has involving the two sexual misconduct cases that may ultimately keep him off the field.
It has become quite clear that Brown has no order in his life away from the game, which would be a major red flag for any organization possibly interested in his services. That belief may be further cemented after the Patriots pulled the plug after less than two weeks with him on the roster.
Regardless of what Brown's football aspirations are from this point on, his chances of getting back into the NFL have become dim.