NFL: Archie Manning Should be Getting Paid by the New York Giants
The New York Giants shocked the NFL — and their fan base — when they selected Duke QB Daniel Jones with the sixth overall pick in what some called one of the worst drafts in the league. Jones was a controversial selection, seen as a gamble by some and a huge question mark by others.

Based on how the drafting of Jones would impact the status of current Giants QB Eli Manning, one would be curious to hear the reaction of Eli's father, Archie Manning. But it might not be what you'd expect, and it may give credence to the idea that Archie Manning should be getting paid by the New York Giants.

Why Daniel Jones was viewed as a questionable prospect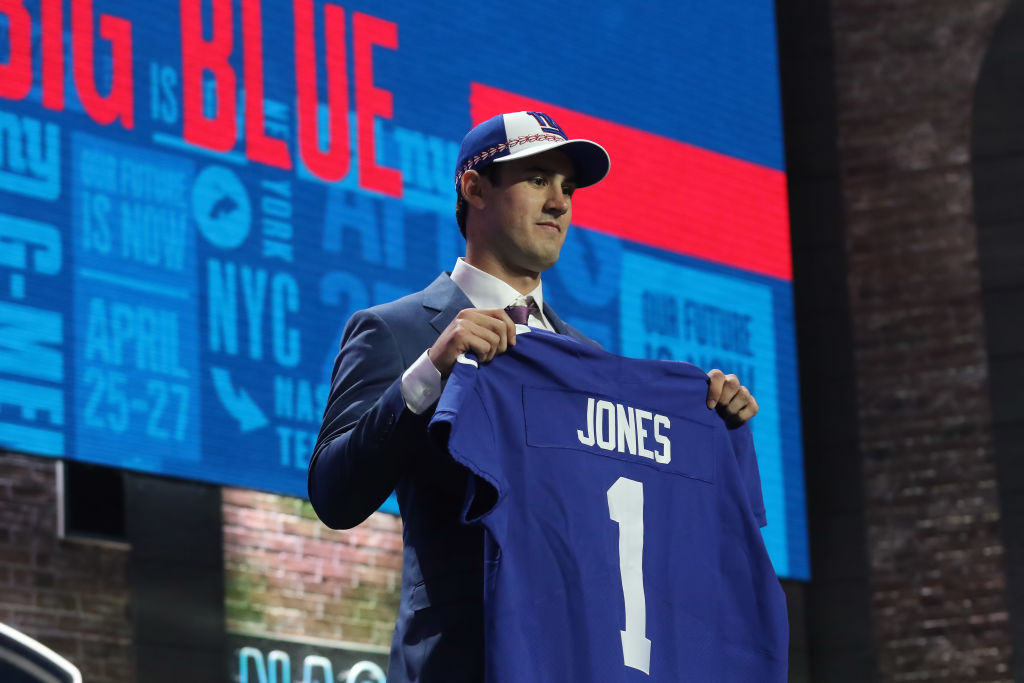 The controversial nature of the Jones pick was partially because the Giants had better QB prospects to choose from. Dwayne Haskins, the Ohio State prospect, threw for 50 touchdowns and only eight interceptions last year. He seemed like a better fit for the Giants' style of play than Jones.

The Giants were also rumored to be pursuing defensive standouts as well. Kentucky linebacker Josh Allen fell to the Giants, but they neglected to pick him.

Finally, the pick was controversial because he simply wasn't very good at Duke. There are a few points to consider about Jones' status as a prospect:
Jones was coached by David Cutcliffe, who mentored both the Manning brothers. Cutcliffe did not recruit Jones, however. Jones walked on at Duke and then later became the starter.
Daniel Jones was not a great performer in college. Among ACC QBs, he was seventh in passing yards, fifth in touchdowns, seventh in QB rating, and sixth in completion percentage. That put him in the middle of the pack for a conference not known for its outstanding QB play. You'd expect more out of the sixth overall pick.
Reactions to the Giants drafting Daniel Jones
Fans were not happy with the selection. Multiple fans voiced their displeasure on social media.
We already discussed how Jones was merely an average quarterback in college, which is one reason fans didn't like the pick. Another reason the fans were unhappy was that the Giants also had the 17th selection. It didn't appear that any other teams would have taken Jones before that, freeing up the Giants to wait on picking Jones then. Instead, they made him the sixth overall pick, selecting Clemson defensive lineman Dexter Lawrence at 17.

What Archie Manning said about Daniel Jones
Sooner or later, the Giants will move on from Eli Manning, who is one of the team's all-time best players. It may not be as soon as some think, but teams don't draft QBs with the sixth overall pick without giving them the opportunity to start. Jones replacing Eli isn't a matter of if, it's a matter of when.

With Jones slotted to eventually replace his son Eli, it would make sense if Archie Manning would resent the Duke QB or speak negatively about him. At the very least, it would be understandable if he passed on commenting on the player at all. Manning had nothing but good things to say about Jones, however. In an interview with TMZ Sports, Manning said, "They drafted a really good young man…A really good young player."

Manning has been associated with the team since engineering a trade of the number one pick from San Diego to New York on Draft Day 2004. He enabled the Giants to select Eli. The family obviously has a great relationship with the franchise. Based on the negative publicity the team has garnered for drafting Jones, Archie's comment felt like a lifeline. For not adding fuel to the fire, it's almost as if the Giants should be paying Archie Manning as a PR person.