NFL: Are Any Teams Desperate Enough to Sign Greg Hardy?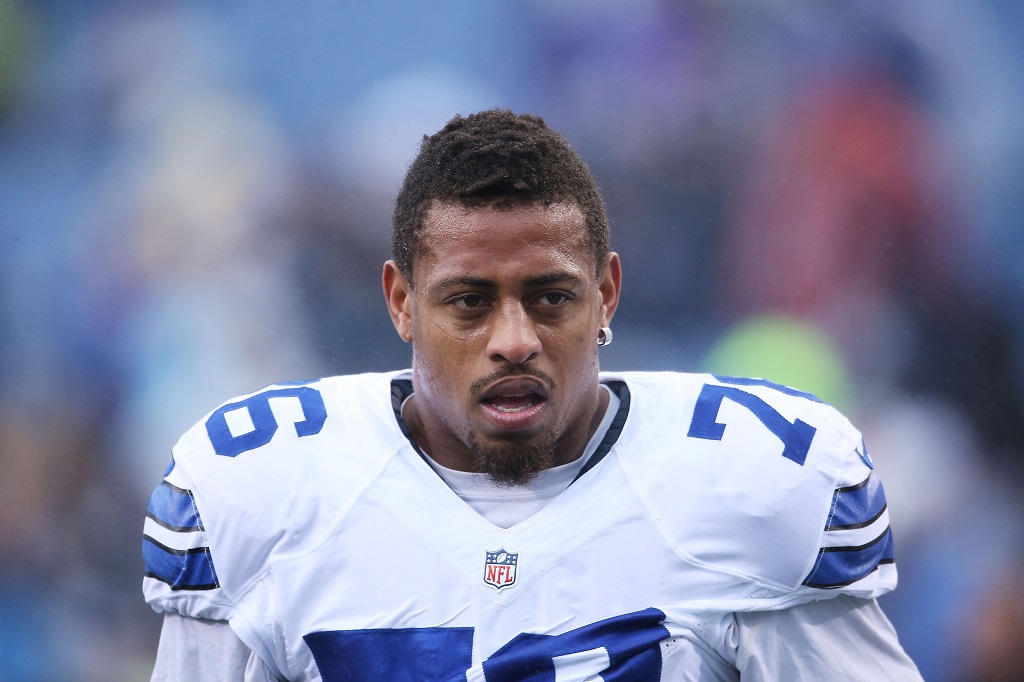 Heading into the 2015 offseason, it was widely known that the Carolina Panthers and defensive end Greg Hardy were set to part ways, but what would happen next for Hardy was the real question. At that point, it was unknown who would even step in and sign the talented, but troubled 27-year-old. While he began to pick up a bit of interest, one team who swooped in and decided to give Hardy a go was the Dallas Cowboys. The two sides eventually worked out a deal, and later it was found out that Hardy would have to miss extended time in 2016, which seemingly made it unlikely for him to have much of an impact for his new team.
Fortunately for Hardy, his suspension was reduced down to four games, and he joined the team when they took on the New England Patriots on October 11. While Hardy's time with Dallas began with an impressive four-game stretch, he failed to impress after that point. In his first four games, Hardy tallied four sacks, a forced fumble and an interception. Over the final eight games? Just two sacks.
It was obvious when all was said and done that the risk didn't wind up being worth the reward for Dallas, but Hardy is still young and should wind up signing with another team this offseason. Unfortunately for those (few people) who wanted to see Hardy back in Dallas, though, that seems incredibly unlikely at this point. As FOX Sports pointed out, Hardy apparently got out of shape, partied too much and won't be returning.
So, with Hardy now set to become a free agent, who's going to give the defensive end another chance? Better yet, will any team choose to give Hardy another opportunity to play in the NFL? It's obvious that production on the field can push teams to sign a player, but Hardy wasn't stellar over the home stretch of 2015, which may wind up costing him.
Teams in Need of a Pass Rush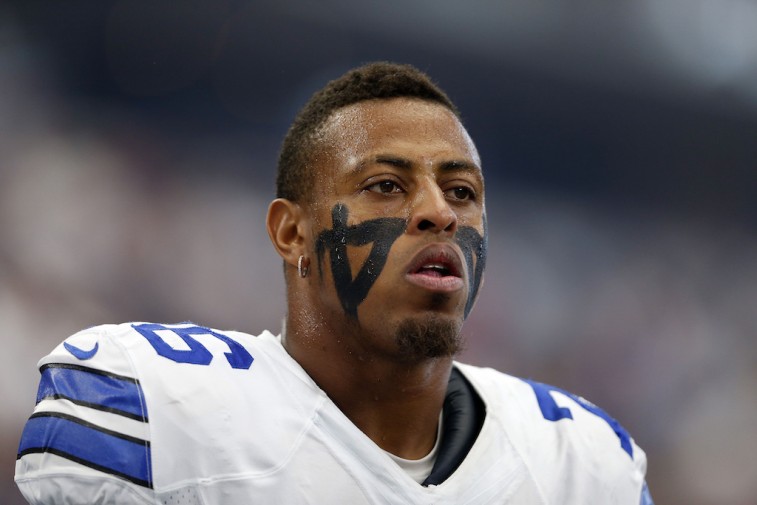 When looking at the sack totals from 2015, you'll see the Atlanta Falcons (19), Buffalo Bills (21), New York Giants (23), San Francisco 49ers (28) and Cleveland Browns (29) as the teams with 30 or fewer sacks during the regular season. The question is, would any of those five teams give Hardy a chance and possibly help bolster their pass rush next year?
For the Falcons and Bills, we can't see it happening. Atlanta has a ton of young talent across their line and they seem set with building through the draft or finding players who head coach Dan Quinn is comfortable and confident in. There's very little chance of the Falcons making the move this offseason and bringing in Hardy.
The same can be said about the Bills, who have Mario Williams and Jerry Hughes on the ends currently. While Buffalo's defense struggled to generate sacks last season, it'll be interesting to see what they can do with another year under Rex Ryan. Buffalo should really look to add a young pass rusher through the draft, as it would just make more sense.
The Giants are an interesting option here. While it's tough to imagine this happening, it would actually make sense. They may wind up losing both Rober Ayers and Jason Pierre-Paul to free agency (expect JPP to return, though). If that happens, New York immediately is in need of pass rushers. While there are plenty of other options, and it's likely that Hardy is at the bottom of New York's list, this is a situation at least worth monitoring to some extent.
Last up, both the 49ers and the Browns, who are two teams in complete rebuild mode. Being completely honest, it's hard to image two teams who are looking for young leaders and are rebuilding bringing in Hardy. It wouldn't make much sense for either franchise at this point.
Other Intriguing Fits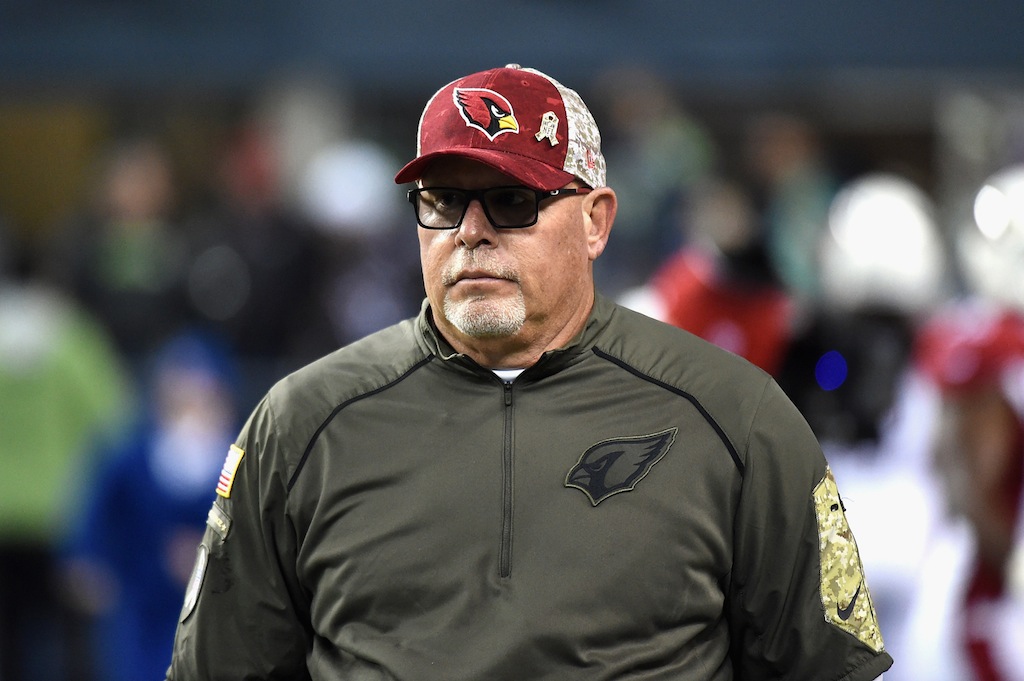 Two teams who seem like they would make sense as potential landing spots for Hardy would be the Arizona Cardinals and Indianapolis Colts. Whether the teams actually have any interest remains to be seen, but it's widely known that both will look to improve their pass rush this coming offseason, and Hardy may help without breaking the bank.
As Josh Weinfuss of ESPN reported, Cardinals head coach Bruce Arians openly spoke about needing to improve the team's pass rush in 2016.
"I don't care who it is – whether it's Cam Newton or Aaron Rodgers – you have to affect the quarterback on a lot of snaps and we weren't able to do that [Sunday] night," Keim said on Arizona Sports 98.7 FM.

"We obviously need some more pressure people."
With the Cardinals right on the fringe of the Super Bowl in 2015, their decision to add a stronger pass rush may wind up being what really pushes them over the top and gets them into the big game next season. Arizona had 36 sacks last season, which ranked them No. 20 in the NFL.
As for the Colts, Mike Wells of ESPN probably summed it up best when speaking about how Indianapolis' entire offseason plan should start with improving the pass rush. The Colts had 35 sacks last season (No. 22 in the NFL), and that number will need to improve in a big way for them to help out the offense and a healthy Andrew Luck in 2016.
All statistics courtesy of ESPN