NFL: Are Drew Brees' Days With the Saints Numbered?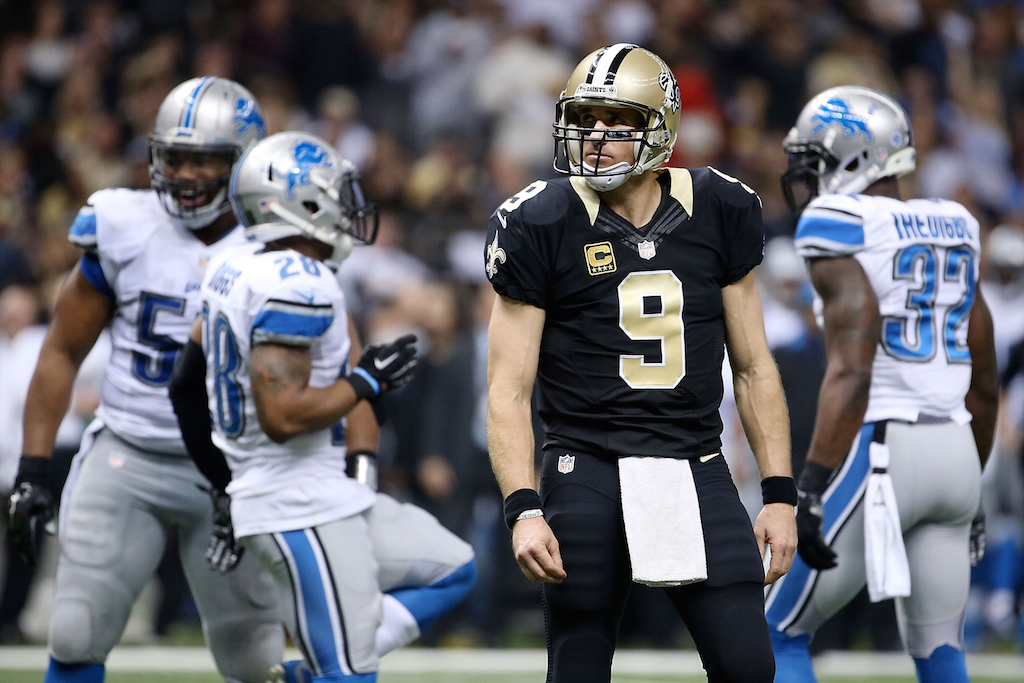 With the New Orleans Saints heading into a second straight offseason without a playoff appearance, there is much speculation about the future of their starting quarterback, Drew Brees. Brees is scheduled to make $20 million in salary and bonuses in 2016, the final year of his contract, including a salary-cap cost of $30 million, which is reportedly the highest for any player in the league since the 2002 season.
That said, he put together another productive campaign, throwing for over 4,500 yards for the sixth straight year and recording 30-plus touchdown passes and over a 90 passer rating for eight consecutive seasons. The fact of the matter is that he's now 36 years old and has seen enough drop off in his 15th season in the league to at least warrant some speculation that he should take a pay cut next season in order for the team to pursue free agents. The nine-time Pro Bowler recently addressed these rumors, laughing off the idea of being moved in the offseason:
I mean, I think I've seen I will have been traded to no less than four other teams. And I'm sure that there will be a few more mentioned within the month of January. I chuckle. I wonder where they come from. I wonder how some people in this industry have a job, reporting some of the stuff that they report, with their sources or their cousin or whoever they're talking to for information. That's why I just kind of laugh. I chuckle.
The Saints made a major overhaul of their roster last offseason, which led to the team starting 13 rookies in the 2015 season. This clearly signals that the organization isn't afraid to make drastic changes in order to improve the team, which could mean additional moves that may involve their starting quarterback. Now more than ever before, the Saints should be willing to entertain offers from other teams. It's hard to imagine the front office turning down a large haul in exchange for Brees as he's in the twilight of his career.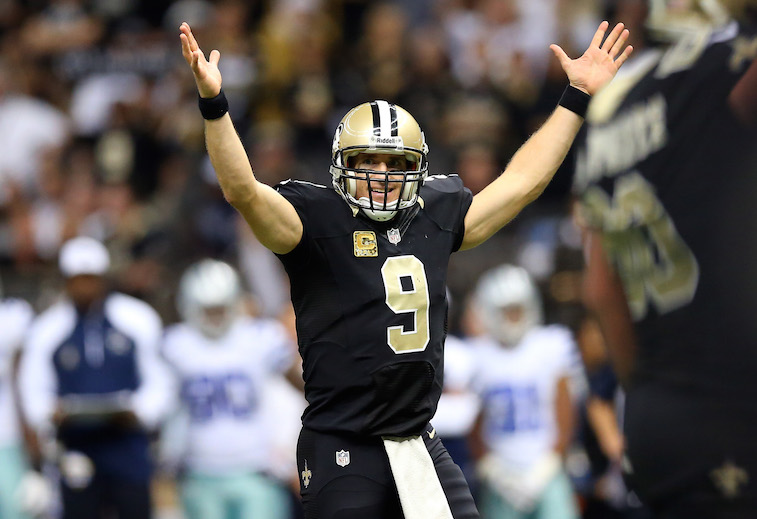 The decision to draft former Colorado State quarterback Garrett Grayson in the third round of the 2015 NFL draft shows that the Saints are beginning to prep for Brees' eventual departure. However, over the last three weeks, Brees has shown that he can continue to play at an elite level, throwing for over 300 yards with at least two touchdown passes and an over 100 passer rating in each contest.
In fact, Brees hasn't been the issue for the Saints' struggles this season as their defense is arguably the worst in the league. They rank second-to-last against the pass — giving up 281 yards a game — and have allowed a league-worst 43 touchdowns, which is at least 9 more than any other team. They are also giving up 8.7 yards per completion with a 68.5 completion percentage; opposing quarterbacks hold an eye-popping 117.1 passer rating against them.
However, what's even more concerning for New Orleans are the growing rumors that head coach Sean Payton could be on the move after 10 seasons with the team. There is much speculation that Payton wants a change of scenery, and there are several potential  job openings (such as the San Diego Chargers and New York Giants). It's fair to speculate that the team has more of a realistic chance of losing their head coach rather than moving their quarterback.
All in all, there are realistic questions about Brees' future with the franchise. With five trips to the postseason including their first championship, it's clear that he has been the main factor in turning the team into a perennial playoff contender . If anything, the biggest question that Brees will face in the offseason if he's willing to take a pay cut for the betterment of the team.
Statistics courtesy of Pro-Football-Reference.com, ESPN.com, and NFL.com.