NFL: Are Mason Rudolph and Kyle Rudolph Brothers?
When Ben Roethlisberger suffered a season-ending injury back in Week 2, Mason Rudolph took over as the Pittsburgh Steelers' starting quarterback. Rudolph entered his Week 11 showdown against the Cleveland Browns with 1,330 passing yards, 11 touchdowns, and four interceptions.
Mason Rudolph's teammate in Pittsburgh, linebacker T.J. Watt, is the younger brother of J.J. Watt and Derek Watt. Is Mason Rudolph also a younger brother of veteran tight end Kyle Rudolph, or is their shared last name just a coincidence?
Mason Rudolph has done a good job of stepping up for the Steelers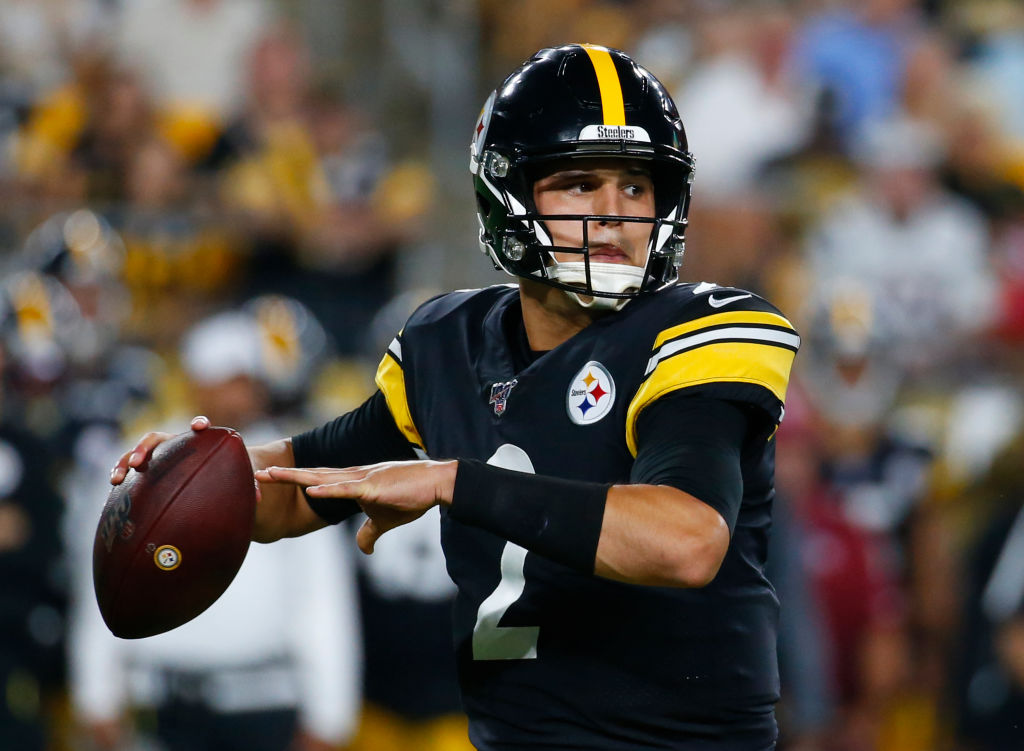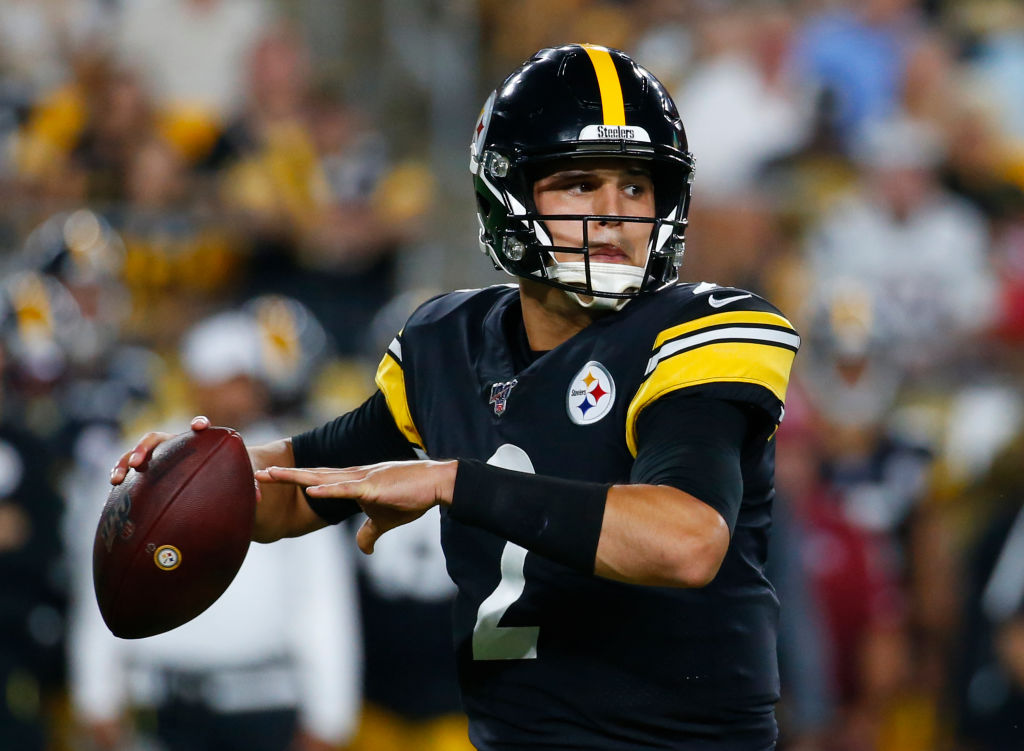 The job of a backup quarterback in the NFL is to give your team a chance to win. Rudolph has done exactly that on most nights. While he is rarely asked to make big plays and win the game himself, he has been a steady game manager for the Steelers, letting Minkah Fitzpatrick and the team's elite defense lead the way.
After losing his first start on the road against the San Francisco 49ers 24-20, Mason Rudolph led Pittsburgh to a 4-1 record over his next six starts. His one loss came at home against Baltimore when he was knocked out of the game with a concussion. Rudolph returned after the team's bye week in Week 7 to go 3-0 against the Miami Dolphins, Indianapolis Colts, and Los Angeles Rams.
Kyle Rudolph is emerging as a popular red-zone target for Kirk Cousins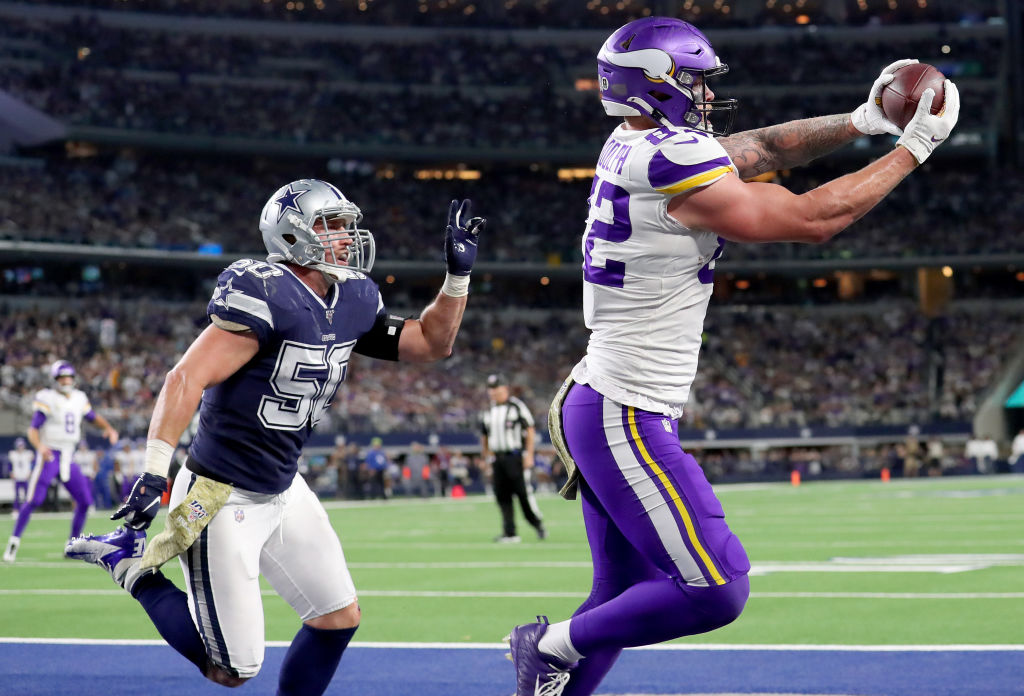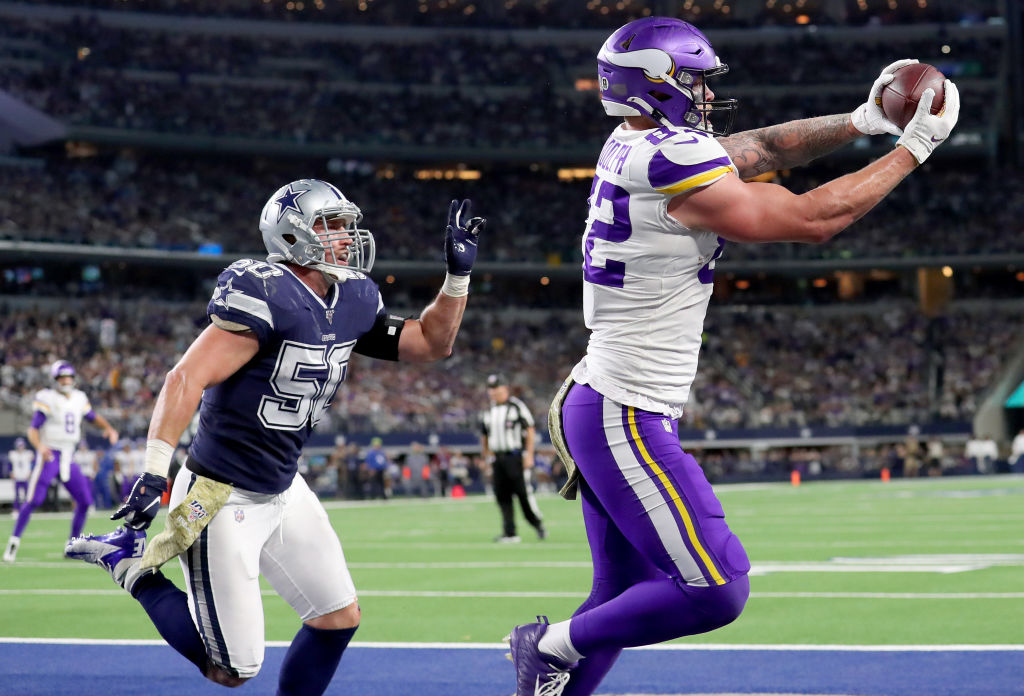 Kyle Rudolph has been a steady performer in the Minnesota Vikings lineup since being drafted by the team out of Notre Dame in the second round of the 2011 NFL Draft. Rudolph has amassed 410 catches for 3,971 yards and 45 touchdowns over the course of his nine-year career. He hasn't missed a game since 2014.
The 30-year-old got off to a slow start this season with only six catches for 36 yards and no touchdowns through Minnesota's first five games of 2019. But since then, he's played a much bigger role in the offense, collecting 18 catches for 148 yards and four touchdowns in the team's last five games. Kirk Cousins has found Kyle Rudolph in the endzone for three touchdown passes in the last two weeks.
Are Mason and Kyle brothers?
Kyle Rudolph does have a younger brother, but it isn't Mason. Mason and Kyle Rudolph share no relation. Kyle's actual younger brother, Casey Rudolph, has been a big inspiration in Kyle's life.
Casey Rudolph was born with neuroblastoma, an aggressive form of cancer that attacks nerve cells in infants. Casey spent the first year of his life in the Cincinnati Children's Hospital, where he was treated with chemotherapy and having his kidney and adrenal gland remove. After a long fight, Casey Rudolph beat the disease.
Kyle Rudolph was just 15-months-old when his brother was born. Casey's fight with cancer had a profound impact on Kyle, who has spent his football career giving back to the community in South Bend when he was at Notre Dame and in Minnesota as a member of the Vikings.
Rudolph and his wife Jordan fund-raised enough money to build Kyle Rudolph's End Zone, facility for children to play, relax, and receive therapy in.