NFL: Are The Minnesota Vikings A Super Bowl Contender?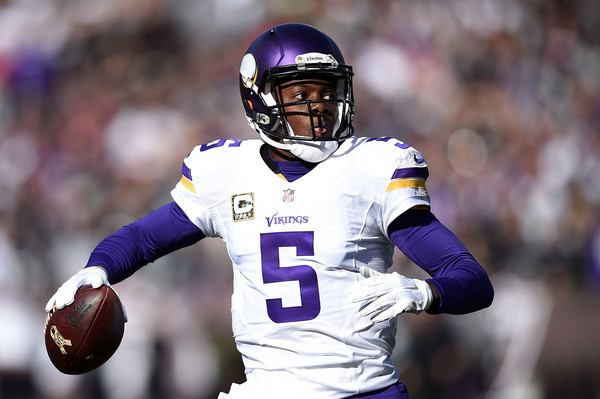 Ever since Brett Favre took the franchise to the NFC Championship game following the 2009 season, the Minnesota Vikings have been in a state of despair. In the five seasons prior to 2015, Minnesota had a combined record of 31-48-1 with just one playoff appearance (the result? A quick wild card exit). Expectations got a little higher after a strong finish to last season, though, and they haven't disappointed one bit. In fact, they've exceeded those expectations.
After a somewhat slow 2-2 start, Minnesota has since reeled off five straight victories, overtaking the gold-standard Green Bay Packers for first place in the NFC North in the process. They've showcased a terrific running game with the revitalized Adrian Peterson and a physical defense that is playing as well as any unit in the entire league right now.
Many people expected this team to compete for a playoff berth, but — playing in the same division as the Packers and having a relatively inexperienced roster — few expected them to challenge for the NFC North crown. If they keep playing the way they've been playing, a division title is far from the ceiling for this team. So, let's take a look at the Vikings status not as a playoff team, but as a legitimate Super Bowl contender in the NFC.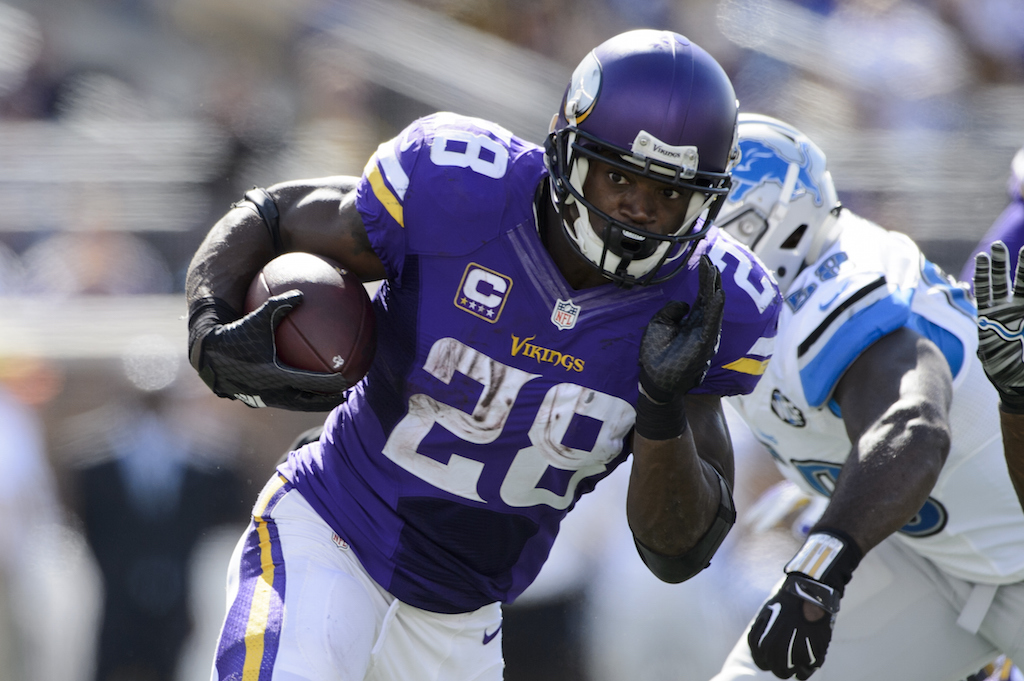 As we mentioned earlier, the Vikings do two things well: They run the ball and they play great defense. When you look at some of the great Super Bowl winning teams in history, what did many of them do well? Run the ball and play great defense. It's a proven formula for prolonged success and right now, nobody is having more success with this formula than Minnesota is.
Of course, having Adrian Peterson in your backfield pretty much guarantees that your ground attack is going to be effective. After a season of turmoil that saw Peterson miss all but one game in 2014, the 9th year back has been electric, rushing for 961 yards in 9 games (which leads all runners by more than 200 yards) to go along with 5 touchdowns. His ability to break off a big run and simply overpower defenses ignites the entire Vikings team and he's been critical to their strong start this season. Peterson is already one of the best running backs in the history of the league and by the time his career is over, he may stand alone at the top.
That defense is equally as important to Minnesota's success. Giving up the second fewest points in the league, they haven't allowed an opponent to score more than 20 points all season long. The list of individual names on that unit are impressive as well. Harrison Smith is emerging as one of the best safeties in the game, Anthony Barr is as athletic as they come at linebacker, and Everson Griffen owns 5.5 sacks. They don't generate a ton of turnovers, but they keep teams out of the endzone. That is a sign of a great defense and one that can lead a team to a championship.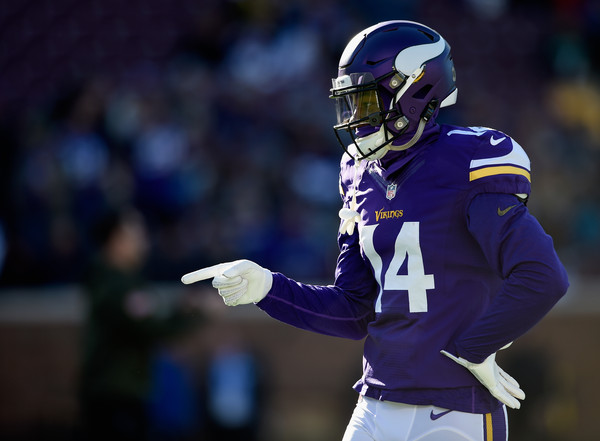 While the defense and the running game have been superb for Minnesota, you can't say the same about their passing attack. Second year pro Teddy Bridgewater hasn't been terrible, but after his strong rookie campaign a season ago, people thought he would be better than 7 touchdowns and 6 interceptions through 9 games. Even though he hasn't been great, you have to attribute some of Bridgewater's mediocre stats to the mediocre receiving corp he has at play.
Rookie receiver Stefon Diggs has been a bright spot, leading the team in yards with 507. Diggs has showed off his big play ability with 12 receptions of 20-plus yards on the year, providing a great weapon for Teddy. After Diggs though, the production drops off significantly. Mike Wallace, who came to the Vikings over the offseason, is supposed to be a speedy big play threat, yet he only has two catches of 20-plus yards this season. Tight end Kyle Rudolph actually leads the team with three receiving touchdowns, proving to be a decent red zone threat. Outside of those three though, Adrian Peterson is actually the next best receiver on the team. The result is what is the 31st ranked passing game in the league.
The production has been minimal through the air for the Vikings, but it should only get better as the season goes on. Having Peterson in the backfield opens things up for the passing game, so it's just a matter of making plays and executing. If they can do that, this team becomes all the more dangerous.
Despite the run of success for the Vikings so far this season, it must be noted that they haven't played anywhere near the most difficult schedule in the league through nine games. Their toughest game was likely back in week 4 against the Denver Broncos, which they lost. Aside from that though, they've played the disaster that is the Detroit Lions twice, the disappointing San Diego Chargers, and the mess that is the San Francisco 49ers (a game that they actually lost to open the season). With that, much of Minnesota's success has come off of a relatively soft schedule. The second half of their season will be anything but soft, however.
First, they will get bitter division rival Green Bay at home this weekend, which is the first of two meetings between the two that could determine the division. Further, Minnesota will have contests against the Atlanta Falcons, the Seattle Seahawks, the Arizona Cardinals, and the New York Giants during their brutal final seven game stretch.
Obviously, seeing how difficult their schedule is about to get, within a few weeks we will know just how good this Vikings team is. If they keep playing the style of football that they've been playing though, they should be able to match up with any team that comes their way. This feels like a team that is hungry and one that has a roster that is ready to do big things this season. They should qualify for the postseason and if they do, nobody is going to be lining up to face them. Maybe they aren't among the top 3 or 4 Super Bowl contenders in the league, but they definitely have a shot.
All statistics courtesy of ESPNand Pro Football Reference