NFL: Are the Seattle Seahawks One Win Away From a Dynasty?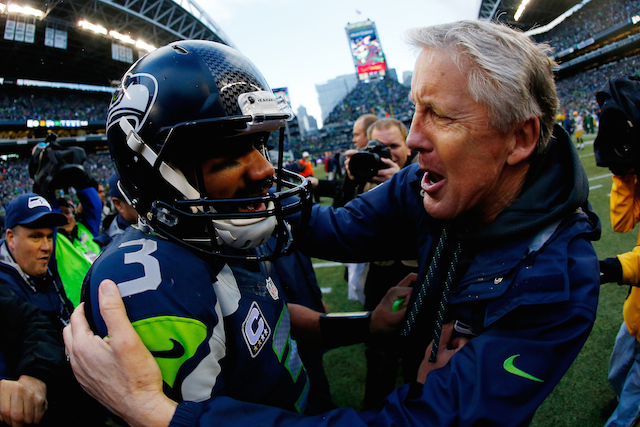 When Russell Wilson was intercepted by Green Bay Packers safety Morgan Burnett with 5:13 left to play in Sunday's NFC Championship Game, the Seattle Seahawks looked dead in the water. They were trailing by a score of 19-7, the interception by Burnett was Wilson's fourth pick of the day, and the best offensive player in the NFL was quarterbacking the Packers.
After a furious rally that included an improbable onside kick recovery, the Seahawks took the lead with less than two minutes to play in regulation. The Packers were able to tie it up, but in what seemed like a fitting ending, Wilson connected with Jermaine Kearse for a 35-yard game-winning touchdown pass on the first possession in overtime and the Seahawks are now one game away from defending their Super Bowl XLVIII title.
With a repeat Super Bowl title, the Seahawks will become the first team to win back-to-back world championships since the New England Patriots – who are ironically the Seahawks' opponent in Super Bowl XLIX — did so in 2004 and 2005. Including New England, only eight teams in NFL history have repeated as Super Bowl winners, meaning the Seahawks are on the verge of entering the exclusive club of NFL dynasties.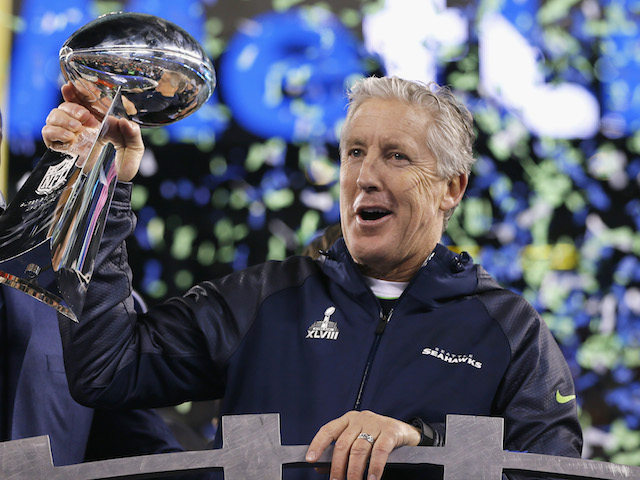 Since Pete Carroll took over as head coach of the Seahawks in 2010, they have posted a 50-30 regular season record and a 7-2 postseason record, won three NFC West division titles, two NFC championships, and Super Bowl XLVIII. Even if they lose the upcoming Super Bowl, the Seahawks' five-year run under Carroll is one of the best in NFL history.
There is no doubt that with a win in Super Bowl XLIX, the Seahawks will officially be considered a dynasty, and in all reality, they should probably already be considered a dynasty. But with a roster full of young talent that will be looking for big paydays, their current levels of success may not be sustainable.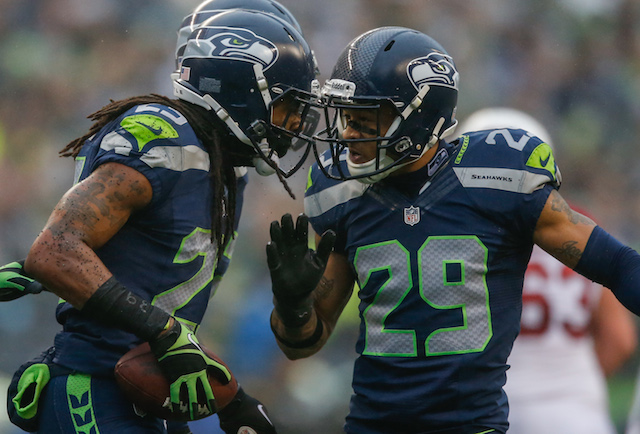 Seattle has had the benefit of having their starting quarterback play for less than $1 million per year for the last three years, but that is about to change drastically. Russell Wilson, whether you believe he is elite or not, will likely be in line for a contract that will make him one of the highest-paid quarterbacks in the league, and the Seahawks salary cap will feel the effects of his contract in a big way.
Fortunately for Seattle, they have already locked up defensive stalwarts Richard Sherman, Earl Thomas, Michael Bennett, Kam Chancellor, and Cliff Avril. They will, however, likely be forced to re-work Marshawn "Beast Mode" Lynch's contract or face the reality that their star running back may walk away from football all together. Other players who will be looking for big pay raises include linebacker and Super Bowl XLVIII MVP Malcolm Smith, and linebacker Bobby Wagner. The fact of the matter is the Seahawks will have some difficult decisions to make in the near future.
While Russell Wilson may grab most of the headlines, Seattle is built around their defense. With the vast majority of their key defensive players locked up for the foreseeable future, there is a good chance the newest NFL dynasty could just be getting started.