NFL: Are the Seattle Seahawks Regretting Trading for Jimmy Graham?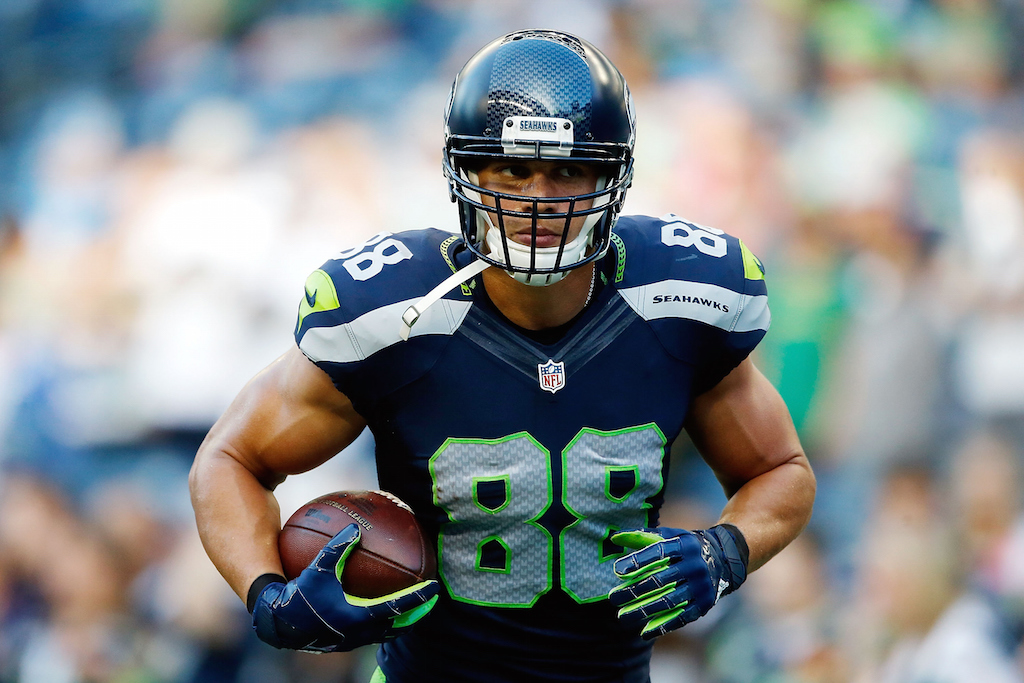 Since Pete Carroll took over as head coach and John Schneider took over as general manager, the Seattle Seahawks have become one of the most respected (and hated) franchises in the National Football League. Over that five-year stretch, they have posted a 52-32 overall regular season record and a 7-3 postseason record, won three NFC West division titles, two NFC titles, and one Super Bowl title. On top of that, they play the game with a swagger that brings on a publicly displayed hatred from practically everybody outside of their own fanbase.
In an NFL era where the vast majority of the league's most successful franchises built their teams around franchise quarterbacks and high-powered offenses, the Seahawks bucked the trend and built a team around a one of the best defenses the NFL has ever seen and a dominant rushing attack. Granted, they do have a franchise quarterback in Russell Wilson, but the idea of him throwing the ball 40 times a game has never been a part of their plans. One of the key reasons for their emphasis on the ground game is the fact that they have never really had a game-changer at wide receiver or tight end. That was until Schneider pulled off the biggest blockbuster trade of the offseason and acquired All-Pro tight end Jimmy Graham (pictured above) from the New Orleans Saints.
The Seahawks gave up All-Pro center Max Unger and their 2015 first round draft pick in exchange for Graham and a fourth round draft pick from the Saints. On paper, the trade looked like a great deal for the Seahawks and made them the popular pick around the league, and in Las Vegas, to win Super Bowl 50. After four weeks of regular season action, however, it looks like the Seahawks may be kicking themselves making this deal.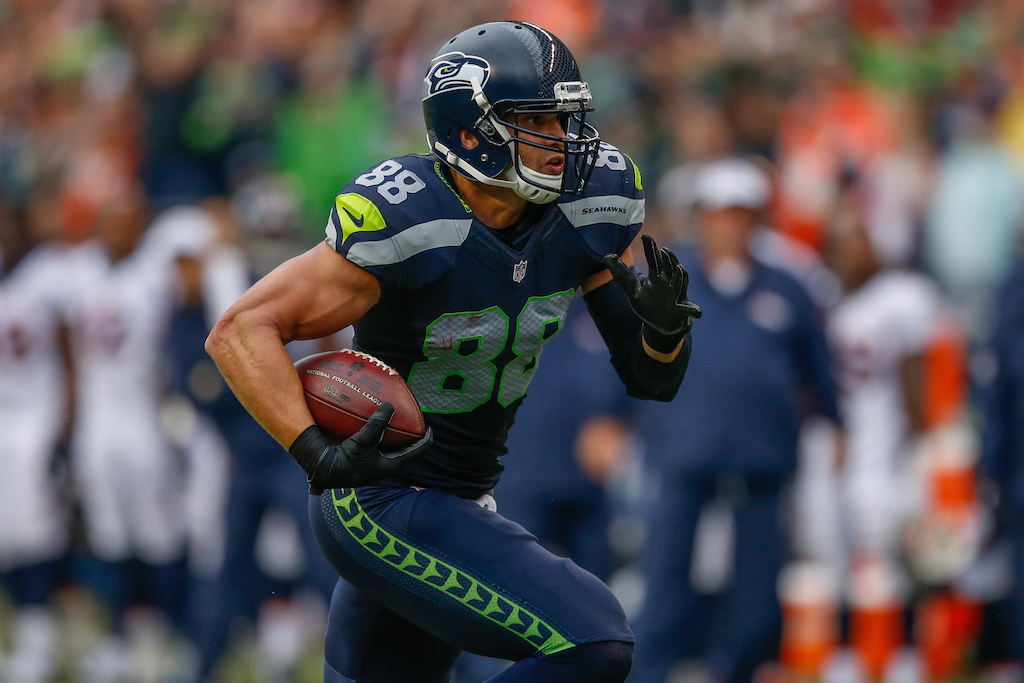 For starters, we have to question how well Graham fits into the Seahawks' offensive scheme. Seattle has been known for being one of the most physical offensive teams in the league over the last few years, and with all due respect, Graham is one of the least physical tight ends in the league. In fact, when the Saints decided to use their franchise tag on Graham during the 2014 offseason, the former University of Miami basketball player argued that he should be tagged as a wide receiver, not as a tight end. Long story short, the Seahawks gave up a lot to acquire a tight end who is a liability when it comes to their running game.
On a similar note, the Seahawks have to be disappointed in the level of production they have received from Graham up to this point. So far, he has caught 18 passes for 174 yards and two touchdowns. That puts him on pace to finish the season with 72 receptions, 696 yards, and eight touchdowns – numbers that do little to justify trading away an All-Pro offensive lineman and first round draft pick.
Lastly, anybody who watched Wilson running for his life last week against the Detroit Lions on Monday Night Football cannot argue that the Seahawks' offensive line is in shambles. Unger's replacement this season has been 25-year-old Drew Nowak, who is a converted defensive lineman. Also gone is guard James Carpenter, whose departure forced the team to move right tackle Justin Britt inside to left guard and replace him at tackle with another untested player in Gary Gilliam. The result has been the Seahawks going from averaging 5.3 yard per carry and 172.6 rushing yards per game in 2014, to averaging 4.4 yards per carry and 128.0 rushing yards per game in 2015. To make matters worse, Seattle has yet to score a rushing touchdown this season, and they are on pace to allow 30 more quarterback sacks than they did a year ago.
In all fairness, the Seahawks still have 12 regular season games to get things figured out offensively. With that being said, it would be extremely hard for us to believe that they haven't had second thoughts about trading for Graham this offseason.
All statistics courtesy of Pro-Football-Reference.