5 NFL Team Logos Redesigned as Butts (Yes, Butts)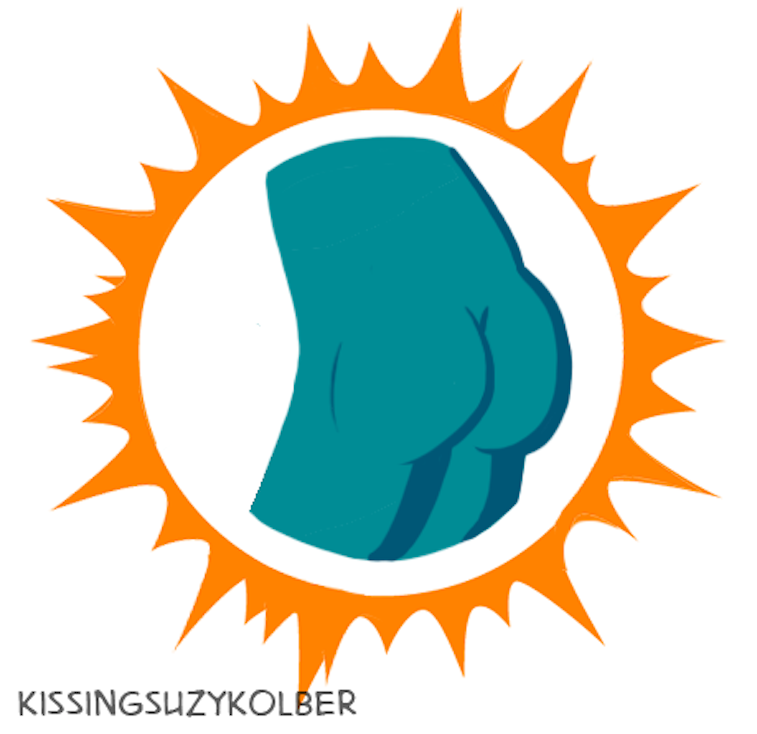 From a PR standpoint, the National Football League has been getting its butt royally kicked.
It started with the mishandling of both the Ray Rice and Adrian Peterson suspensions and followed with the disastrous offseason of the Washington Redskins. But if we're being completely honest, nothing has hurt the crediblity of the NFL quite like the Deflategate scandal.
If commissioner Roger Goodell was convinced that he remained omnipotent as far as doling out punishments to players was concerned, he was in for a rude awakening at the end of the offseason. The moment Federal Judge Richard Berman overturned Tom Brady's four-game suspension — the one Goodell had given him for his "general awareness" of the ball-deflating fiasco — you knew that the National Football League's worst nightmare had come true. This was a humiliation of monumental proportions. And everyone knew it.
The NFL was made to look like butts once again. Figuratively speaking of course. However, what if there was a way to take this recurring situation and turn it into a literal sense? Luckily for us, sports cartoonist Dave Rappoccio  — of Kissing Suzy Kolber — has made that happen by turning team logos into actual butts. They are, in a single world: AMAZING.
Therefore, in light of the National Football League's continued effort to make a complete ass of itself, here's a look of the five best examples of that literally happening.
1. Oakland Raiders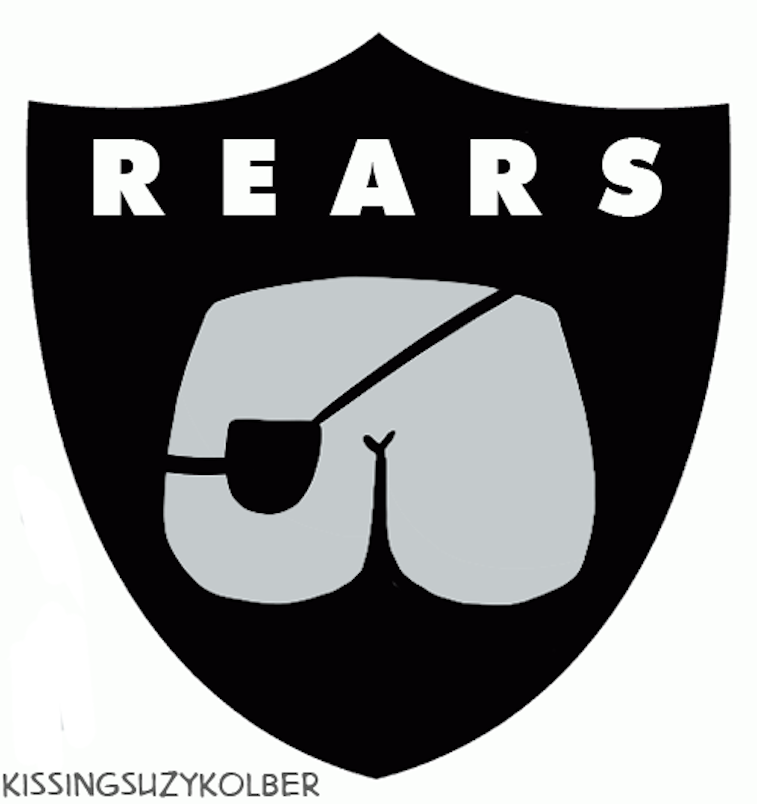 With Jack Del Rio at the helm, David Carr looking like a franchise quarterback, Khalil Mack running things on defense, and rookie wide receiver Amari Cooper well on his way to being a rising star, the Oakland Raiders may prove to be a sleeper pick this season (hey, they're almost at .500!). But quite frankly, changing this team's name to the "Rears" and showing a butt rocking an eye patch, is too hilarious to ignore.
2. Cleveland Browns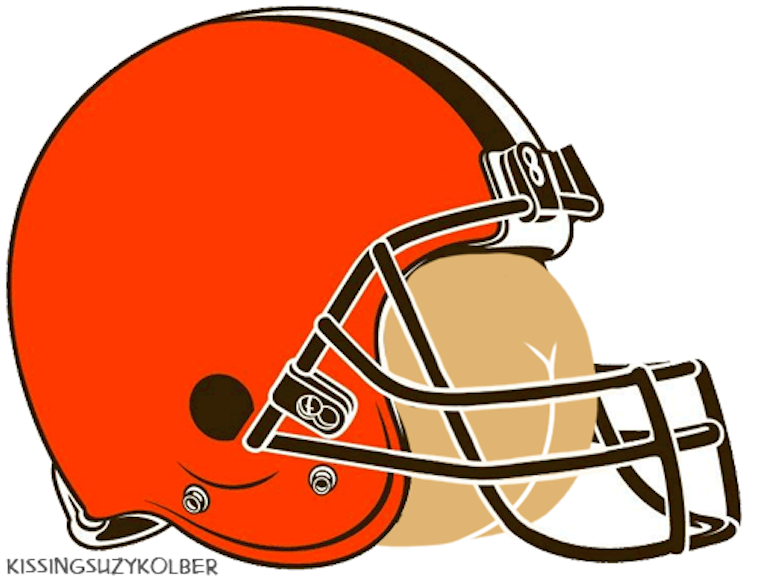 For far too long the Cleveland Browns organization has been the butt of many jokes throughout the National Football League. So why stop now? As long as Jimmy Haslam keeps running the team as he does, we expect nothing more than "butt-headed" results.
3. New York Jets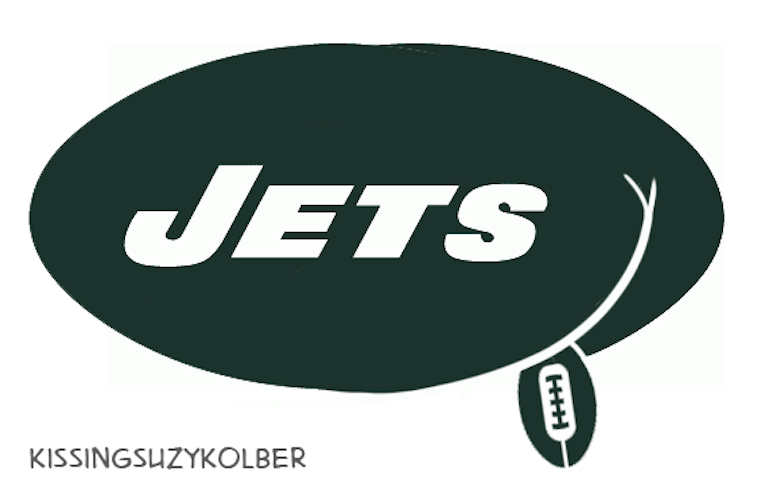 While he's no longer a member of the team, we cannot help but continue to associate the New York Jets with Mark Sanchez's infamous "Butt Fumble." We're not sure this is what Rappoccio had in mind when he crafted this particular design. In fact, we're fairly certain he was going with something a bit more vulgar. However, when it comes to art, it's all about the individual's interpretation.
4. Buffalo Bills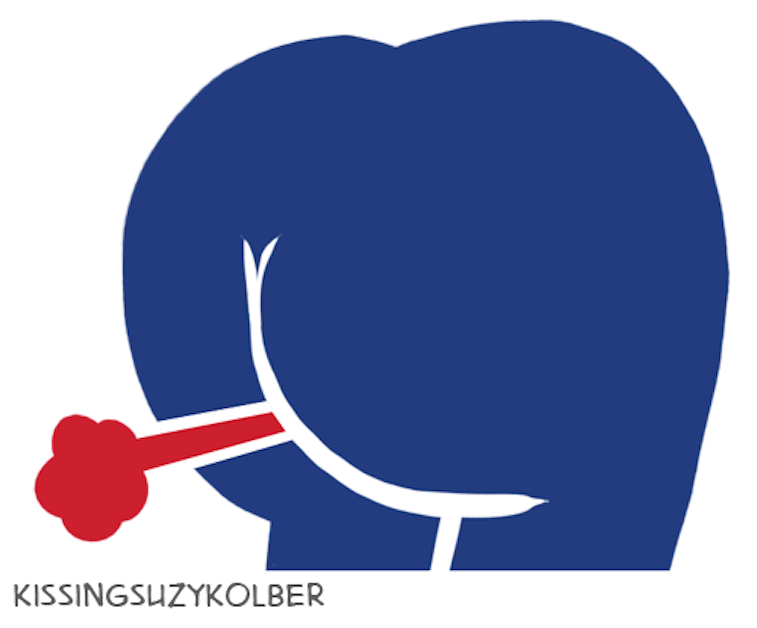 As a head coach in the National Football League, Rex Ryan has a history of blowing smoke up people's butts. Still, as far as imagery goes, this depiction seems to be doing the exact opposite. But make no mistake about it, if Ryan's choice to keep alienating his star receiver backfires, the Buffalo Bills and their long-suffering fans will be in for a stinky season in 2015.
5. Washington Redskins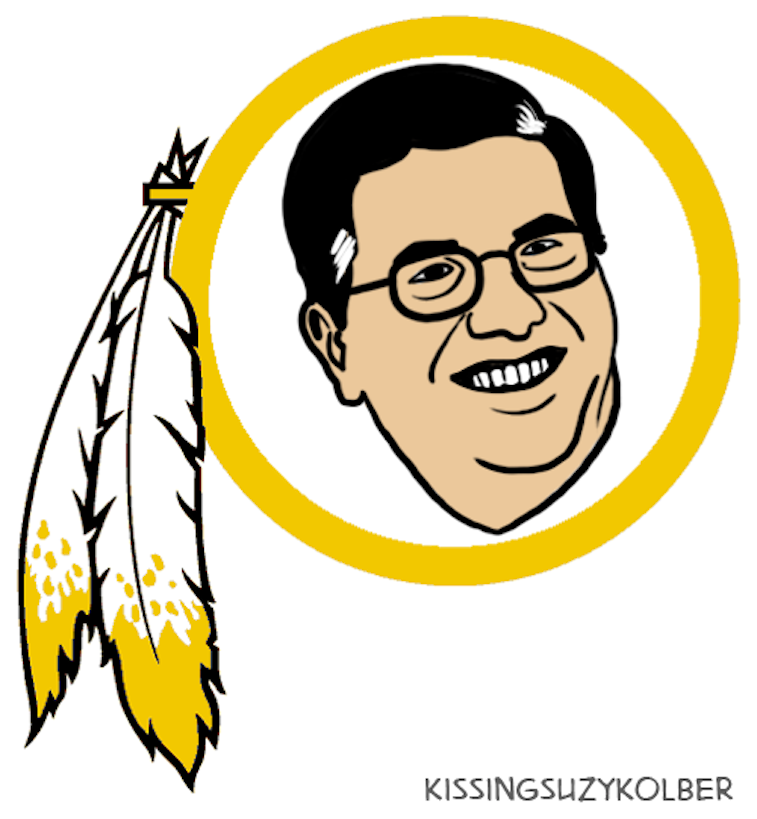 Is an explanation really necessary for this Washington Redskins one? It's Dan Snyder. Enough said.
To see the rest of the "NFL Logos as Butts" courtesy of David Rappoccio at Kissing Suzy Kolber, click here.