NFL: Baker Mayfield Fires Back at Rex Ryan's Criticism
The Cleveland Browns are off to a sluggish start out of the gate to the 2019 season that has tempered the high expectations a bit. These struggles have expectedly led to outside criticism seeping in to which second-year quarterback Baker Mayfield has begun to dish back.
Browns stumble to start 2019 season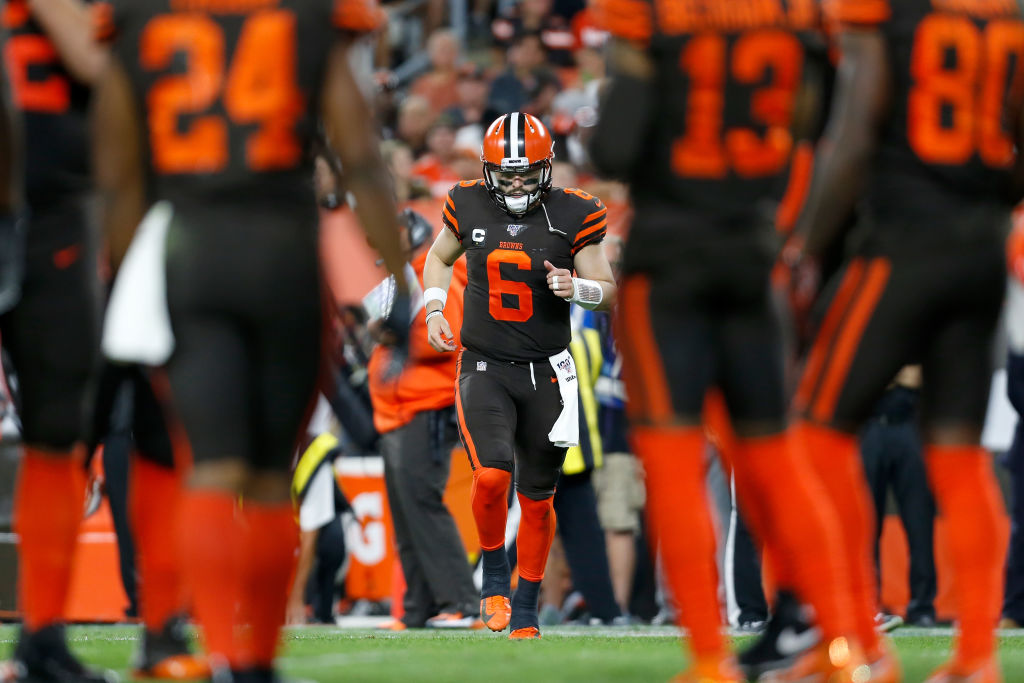 The Browns oozed excitement heading into the season opener after another eventful from the front office adding to their already talented roster. The team was also coming off their most successful campaign in years that saw them narrowly miss out on contending for the playoffs.
This has quickly seen them struggle to find their footing through the first three weeks of the year, dropping two out of their first three games that has created some reason for doubt. They came out flat in a 43-13 blowout loss in the season opener against the Tennessee Titans, which marked their 15th straight Week 1 loss.
The Browns rebounded against the lowly New York Jets by earning a 23-3 win in their first Monday night game in nearly a decade. That was short-lived after falling back down last Sunday night in a 20-13 loss to the defending NFC champion Los Angeles Rams.
It has been a rollercoaster of emotions, which has foreseeably sent a wave of criticism towards the team that has ruffled some feathers.
Rex Ryan slams Baker Mayfield, Browns QB responds
The slow start to the season has opened the way for plenty of criticism directed at the Browns' inability to win despite having a litany of talent. Among those bashing Cleveland was former NFL head coach Rex Ryan, who voiced during his appearance on ESPN's Get Up on Monday that Mayfield was overrated. (h/t Jake Trotter of ESPN)
"I don't get it. I'd love to be an offensive coordinator here," Ryan said of Cleveland. "If I have Odell Beckham, Jarvis Landry, Nick Chubb and there's Baker Mayfield — yeah, I know he's overrated as hell."
Ryan also went on to say that he bought into the Browns' hype while further bashing the Oklahoma product by stating he was a "one-read guy" who was not an accurate passer. It didn't take long for these comments to make their way back around to the second-year quarterback as he responded to the former Buffalo Bills head coach by echoing the words of head coach Freddie Kitchens.
"It's whatever," the Cleveland Browns quarterback said. "In the wise words of [Cleveland coach] Freddie Kitchens, if you don't wear orange and brown, you don't matter, and Rex Ryan doesn't have any colors right now for a reason. So, it's OK."

Mayfield also stated that it can often be difficult to block out that type of criticism. At the same time, this is an area that he has struggled to keep under wraps that include taking a shot at New York Giants rookie Daniel Jones. He will have to continue to improve on ignoring outside noise as he moves through his NFL career.
Browns' focus should remain on the field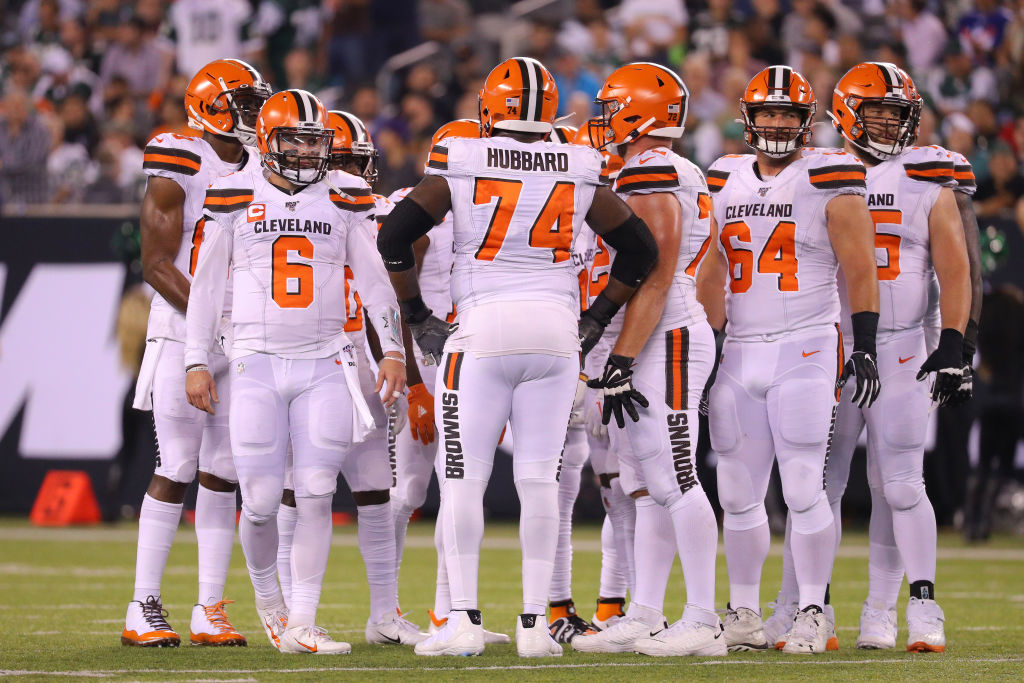 Cleveland may be off to a bumpy start, but it shouldn't be enough to allow outside criticism to land on their radar. The fact of the matter is that it's still quite early in the season while the team is about to hit a tough portion of their schedule that may make or break their year.
The Browns went through the first leg of a five-game stretch facing teams with legitimate playoff aspirations and possibly much further than that. Three out of their next four matchups are on the road facing the Baltimore Ravens, San Francisco 49ers, the defending champion New England Patriots. while their only home game comes against the Seattle Seahawks.
It all further underlines the importance of how Cleveland performs during this portion of the season. If they want to make a serious push to the postseason, it requires them to find success over the next month.
Beyond that, the best way for the Browns to silence their critics will be on the field.