NFL: Bengals Smart to Extend Marvin Lewis's Contract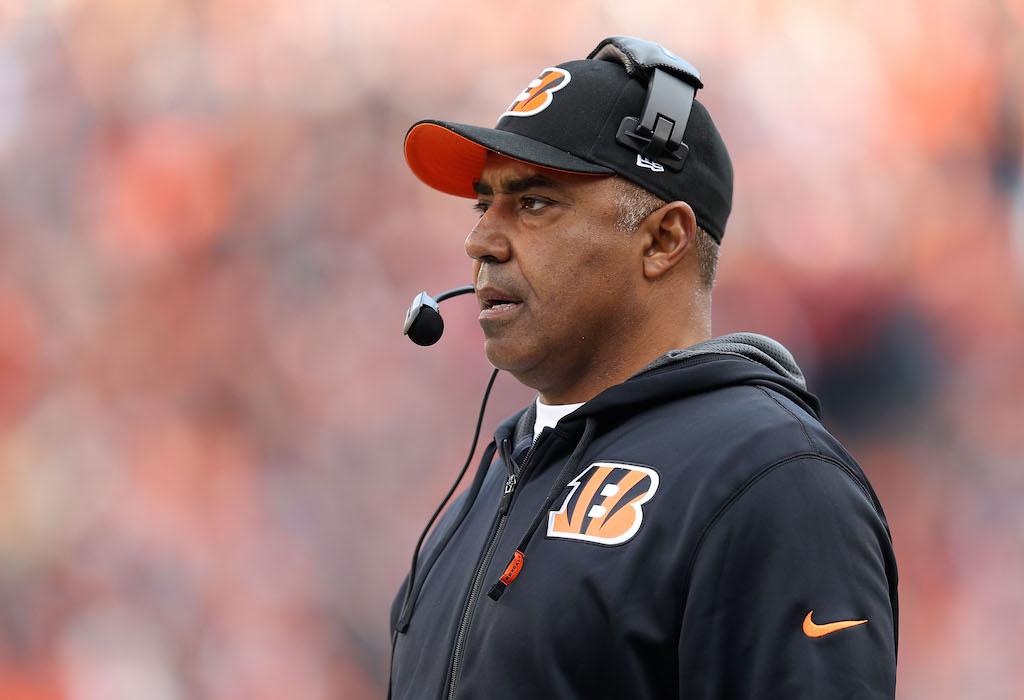 Last week, the Cincinnati Bengals made the decision to ink head coach Marvin Lewis, whose contract was set to expire after next season, to a new deal that runs through 2017. This move doesn't come as much of a surprise given the amount of success the franchise has experienced under his command over the past several years.
In the last seven seasons, Lewis has guided the Bengals to six playoff appearances including the last five consecutive years. During this time, they have become a mainstay in the playoff picture, loaded with talent on both sides of the ball, which Lewis played a major part in putting together. During this stretch, Cincinnati had double-digit wins five times and achieved that mark in four straight seasons.
However, the biggest blemish has been his inability to lead the Bengals to a single playoff win over that span as the franchise has lost in their first games in each of the seven postseason appearances with him the helm. What makes it more frustrating is that Lewis has arguably one of the most talented teams in the league. Those shortcomings in the playoffs draw a higher intensity of criticism toward him.
There were already serious questions about his long-term future as Lewis stated prior to the start of the 2015 season that if the Bengals had won Super Bowl 50 he would retire. He had even reportedly discussed  a two-year succession plan with then-offensive coordinator Hue Jackson to take over as the head coach at the end of that deal.
Bengals owner Mike Brown turned down that offer, which led to Jackson to take the open head coach vacancy with the Cleveland Browns in early January. Lewis also addressed that notion at the NFL Combine in February, quickly affirming his long-term commitment to the franchise he's coached for the last 13 years. "That's literally the first thing we talked about," Lewis said, according to Cinncinati.com. "There was no doubt. That's the first thing he always asks me, but no."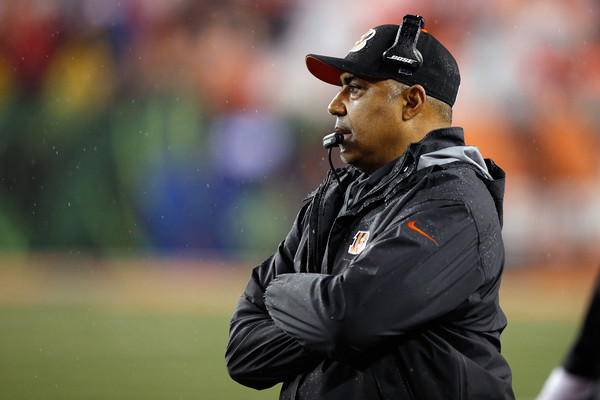 Some may think Lewis can't get the job done in the playoffs, but he has helped establish a strong, stable culture with the Bengals. The team has become a legitimate threat and one of the favorites each season to win the Super Bowl thanks to their stacked talent. In reality, it's just a matter of Cincinnati getting their first postseason win to alleviate the long-standing doubts that Lewis can't come through when it matters most.
It's an extremely difficult task in the NFL to find consistent stability for long periods of time. There are many franchises, such as the Browns, Tennessee Titans, and Chicago Bears, that have continually struggled to put together a winning environment and culture. Keep in mind that Lewis hasn't always had a high level of success with the Bengals; they missed the playoffs in a four out of five seasons (2006-10), but the team believed in him, and they eventually became a perennial AFC powerhouse.
Lewis isn't an elite coach by any means, but he means a great deal to a franchise that was floundering before his arrival, going 11 straight seasons without a single playoff appearance while holding a .500 record just once during that span. He has helped bring the franchise back to relevancy — and they have a bright future ahead. In truth, there are not many other teams currently in the league that have that type of outlook.
Yes, the postseason woes will be a persistent topic of discussion but the stability and culture that Lewis has established with the Bengals certainly played a huge part in the new deal he has earned. However, if he continues to fall short with this talented roster, we fully expect this contract extension to be the last in Cincinnati.