NFL Best Bets: The Top 4 Against the Spread Picks For Week 4
Through the first three weeks of the NFL season, the New England Patriots look like the team to beat, and the Miami Dolphins look like a legitimate contender to go 0-16. But with the Patriots facing a potentially tricky road game as 7-point favorites against the Buffalo Bills and the Dolphins getting 14.5 points at home against a Los Angeles Chargers team that's traveling across the country, neither of these teams look like a great bet this Sunday. Here are our four picks for the top four best bets on the NFL schedule this weekend.
Cleveland Browns +7, at Baltimore Ravens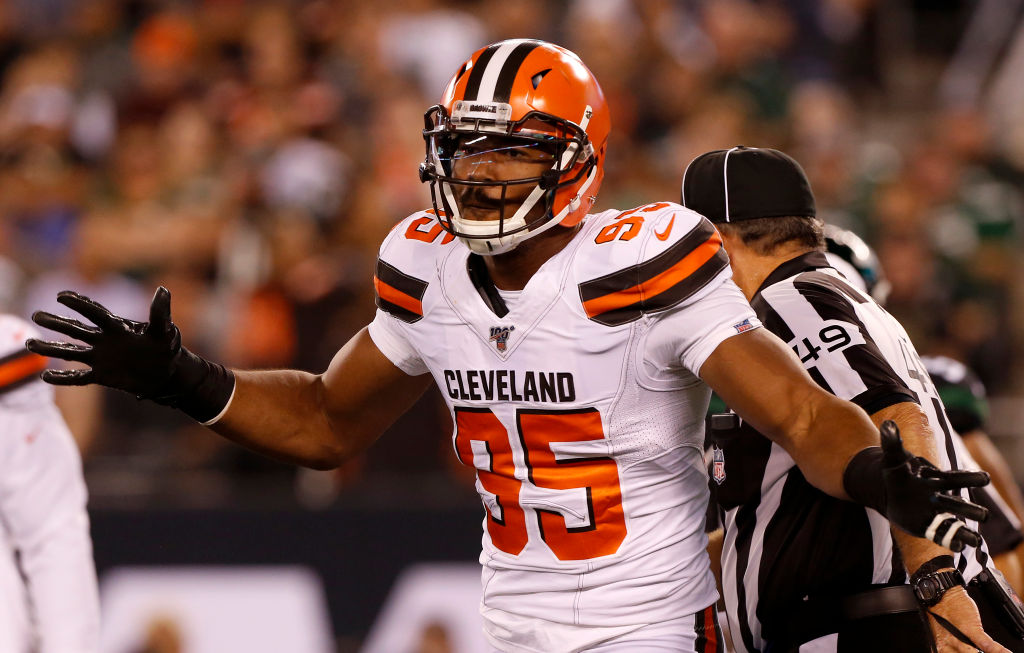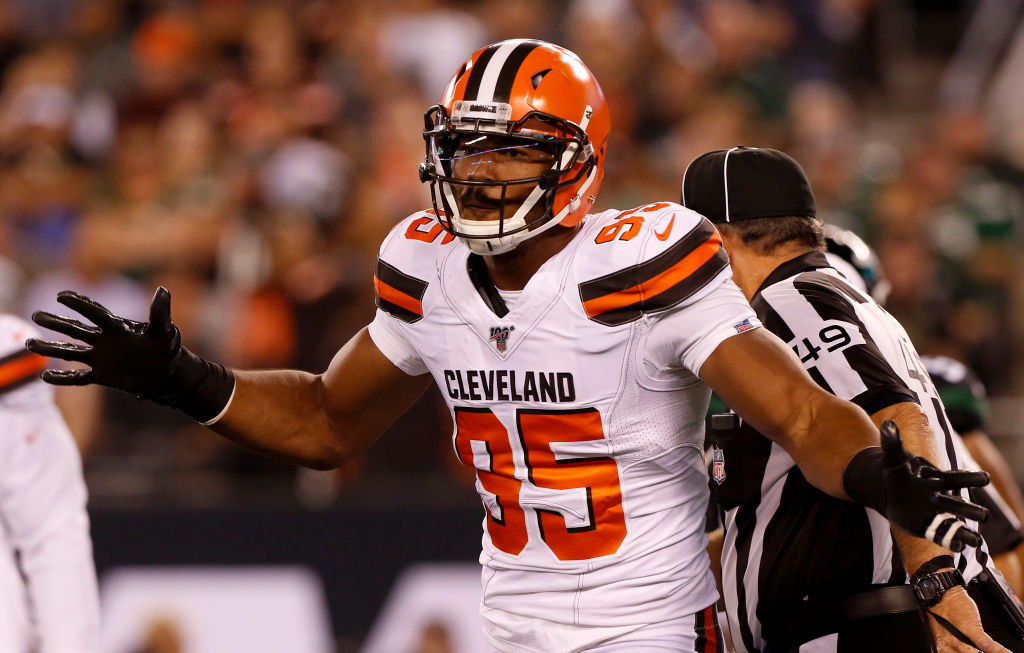 The Browns have been anemic on offense this season with Baker Mayfield throwing for only 805 yards and three touchdowns with five interceptions thus far. Meanwhile, the Baltimore Ravens have an MVP contender in Lamar Jackson who's been playing great.
But who have the Ravens played? The blowout win over Miami was a freebie, the game at home against the winless Arizona Cardinals was close, and most of the team's offense against Kansas City came after Baltimore trailed 23-6 at the half.
Yeah, Baltimore has been good this year, and Cleveland has been bad this year. But this spread feels like an overreaction to these starts; this is a pretty even matchup on paper, and I see the Browns defense keeping this one close.
OVER 48.5, Washington Redskins at New York Giants
Without Saquon Barkley, the New York Giants completely abandoned their running game last Sunday against the Tampa Bay Buccaneers. The plan worked as Daniel Jones scored four touchdowns and led the Giants to a 33-32 win.
Washington has already seen its first three games go OVER the posted total with 59 combined points in a loss at Philadelphia, 52 in a loss at home against Dallas, and 46 in a loss at home to Chicago.
The Redskins have a weak defense and have been passing the ball a lot this season. The Giants have a weak defense and have no choice but to pass the ball a lot without Saquon Barkley. The pieces are in place for a shootout in the Meadowlands.
Jacksonville Jaguars +2.5, at Denver Broncos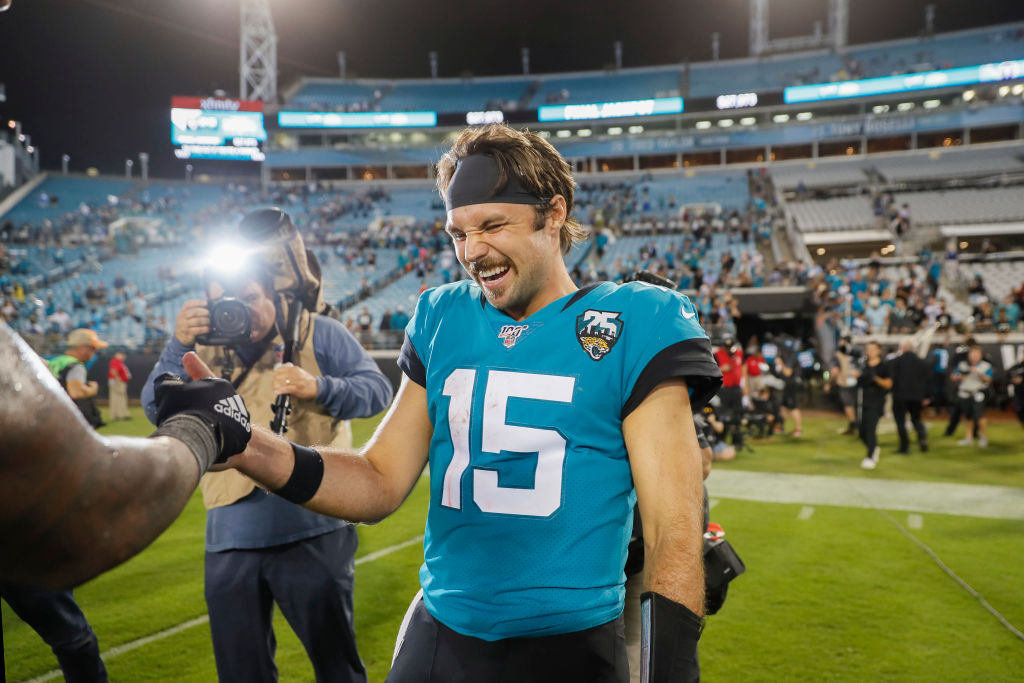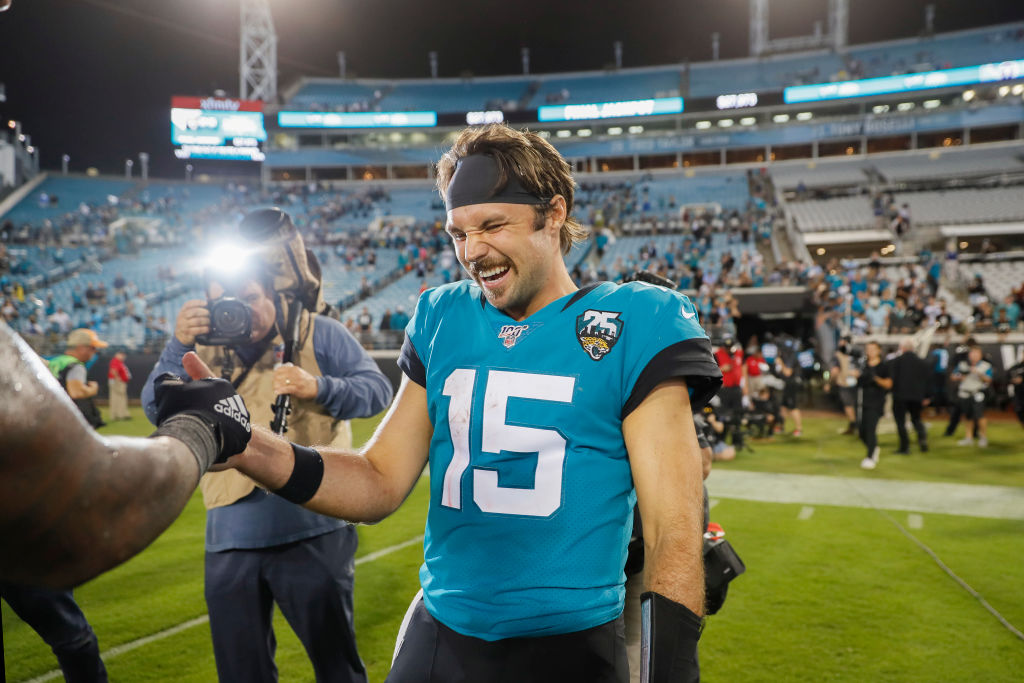 Gardner Minshew picked up his first NFL win last Thursday against the Tennessee Titans, and I don't think it will be his last. The Jaguars are better than their 1-2 record, narrowly losing to a good Houston Texans team on the road in Week 2 and shutting down the Titans 20-7 in Week 3 with nine sacks.
Denver has mustered up only 15.3 points per game this season on offense. Even if Jalen Ramsey doesn't play, this Jaguars defense shouldn't have any trouble keeping this pitiful Broncos defense in check. Look for an outright Jacksonville win in this one.
Dallas Cowboys -2.5, at New Orleans Saints
Even without Drew Brees, this will be the Cowboys' toughest test to date. Dallas has had no trouble rolling over three weak opponents in a 35-17 win over the New York Giants, a 31-21 win over Washington and a 31-6 win over Miami. This Saints defense will be the best one they've faced yet, but I believe Dallas is up to the task.
New Orleans picked up an impressive 33-27 road win over the Seattle Seahawks last Sunday, but Teddy Bridgewater only had 177 passing yards on the day. The Saints offense got help from a defensive fumble recovery for a touchdown and a punt return for a touchdown. This should be a close game, but Dak Prescott's clear edge over Teddy Bridgewater at quarterback should tilt the game in Dallas's favor.