NFL: Best Fantasy Football Player on Each AFC Team
It's finally time for the NFL, which means it's finally time for fantasy football. So, after rolling through the NFC and selecting the best fantasy player on each team, let's shift our attention over to the AFC. While there are quite a few superstars, a few rising stars, and plenty of players who still have a lot to prove, we're going to go team-by-team and check out the best in the business. Let's start it off with Tom Brady and the New England Patriots. But, we won't actually talk about Mr. Brady himself.
New England Patriots: Rob Gronkowski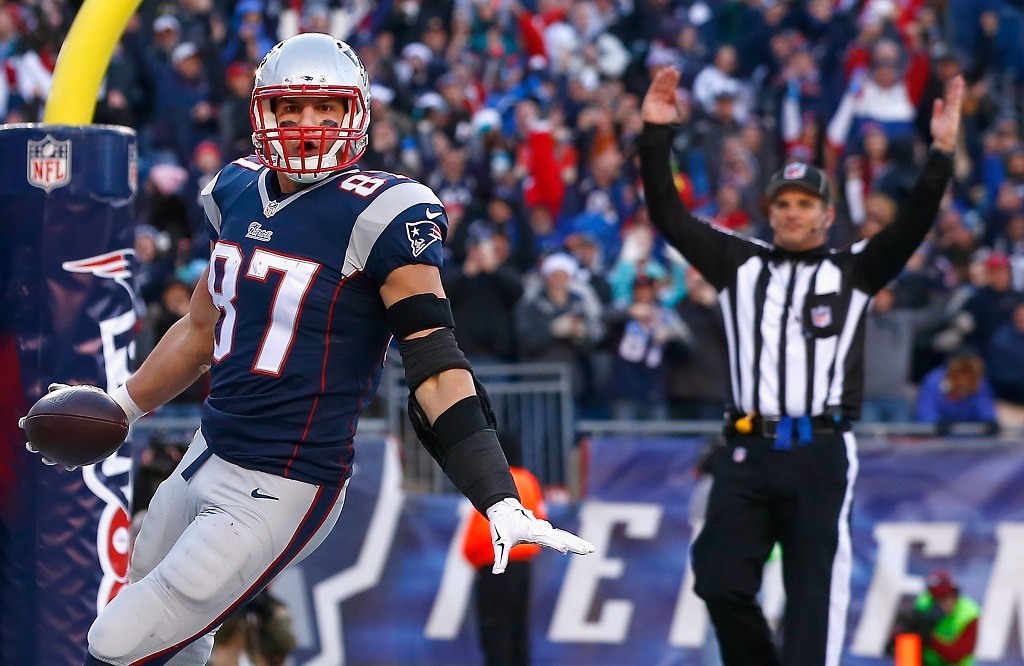 When you have the best tight end in the NFL, there's a good chance he's probably your best fantasy player as well. Rob Gronkowski is the definition of an elite tight end, and it wouldn't be the slightest bit shocking if he wound up
hitting double-digit touchdowns
for every season throughout the rest of his NFL career. While Tom Brady is one of the best quarterbacks out there and the top competition for Gronkowski to earn this honor, we'll give Gronk the
much-deserved respect
.
New York Jets: Brandon Marshall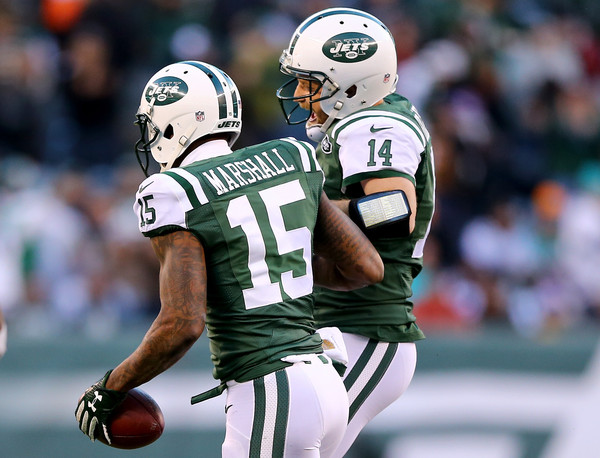 Brandon Marshall has once again become a top-tier wide receiver, and after a superb 2015 campaign in which he caught 14 touchdowns, with 1,502 yards, he's quickly become a great fantasy option as well. With so many great fantasy wide receivers, it's safe to say that Marshall is now among those top names, and will remain there for as long as the Jets have consistent quarterback play. How long that will be for, though, is the real question.
Buffalo Bills: LeSean McCoy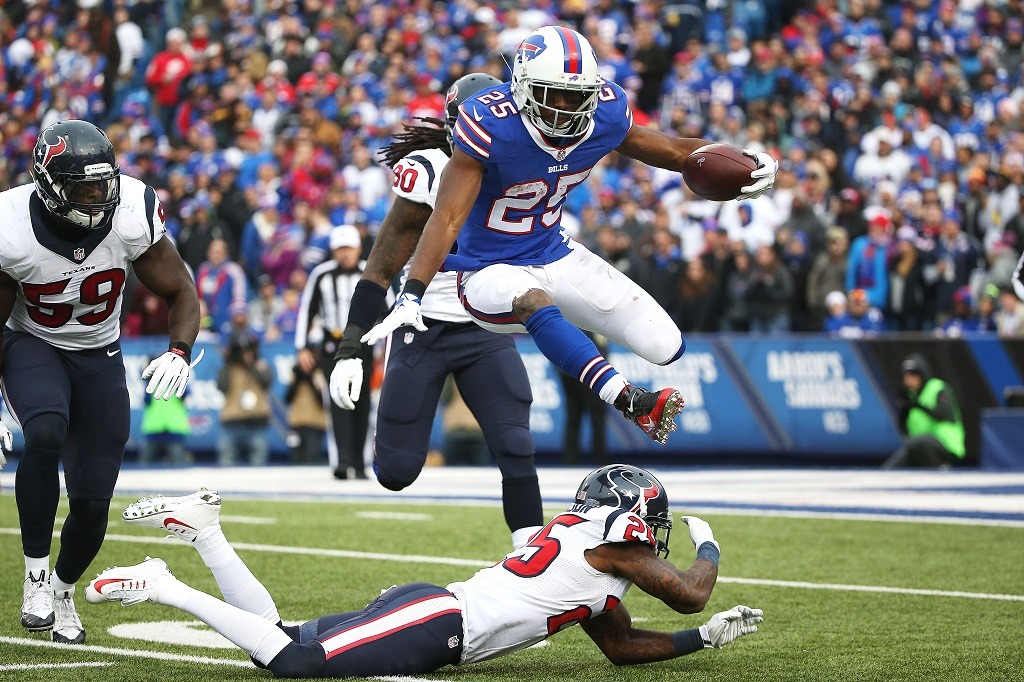 This was a pretty tough one, as Tyrod Taylor has only played one season, yet his dual-threat ability makes him a pretty scary fantasy option. LeSean McCoy dealt with injuries last season, and Sammy Watkins has been a bit hit-or-miss to this point in his career. Overall, if we have to choose one, the best fantasy player on the Bills is McCoy. While "Shady" didn't have his best season in 2015, he still has upside and a playmaking ability that's up there with some of the best players in the NFL.
Miami Dolphins: Jarvis Landry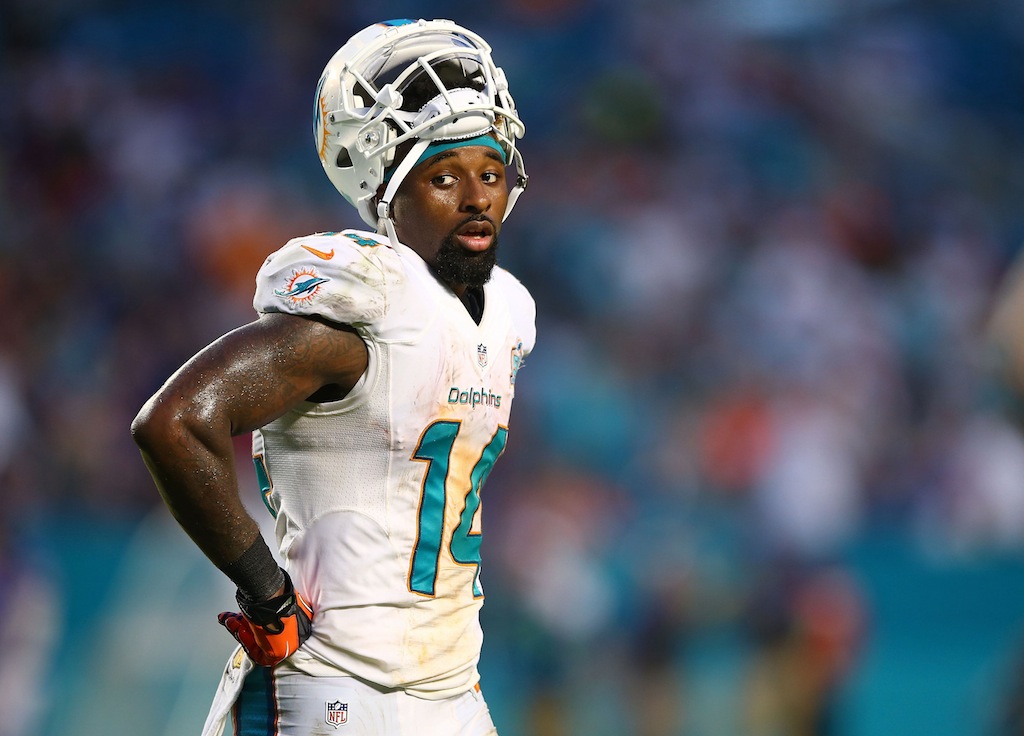 While Ryan Tannehill has been an inconsistent fantasy option, and no one really knows what to expect from Jay Ajayi, there's one player who's become a consistent, reliable, and downright dominant force: Jarvis Landry. The guy is a point-per-reception (PPR) machine, and over his two-year NFL career, Landry has 194 receptions, for 1,915 yards and nine touchdowns. While the touchdowns need to improve, there's no question that he's still one of the best fantasy options at wide receiver, and he isn't a player who you'll have to spend a very high draft pick on.
Denver Broncos: Demaryius Thomas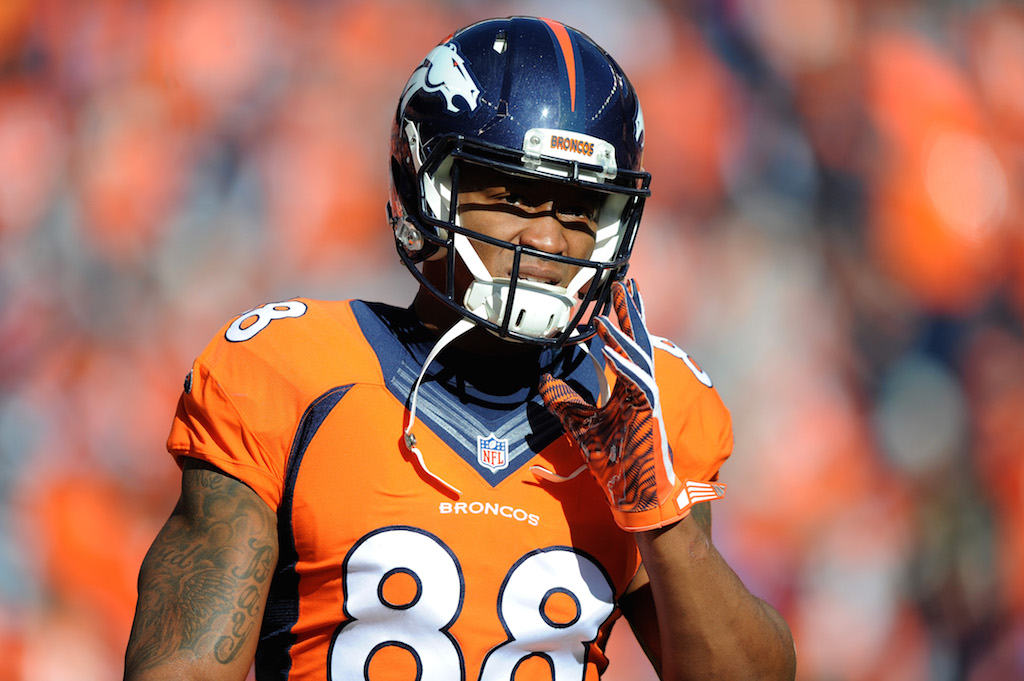 No more Peyton Manning in 2016, but let's face it, he hasn't been an elite fantasy option, at least not in 2015. Fortunately, Demaryius Thomas is still one of the top wide receivers in the game. While Emmanuel Sanders probably has his own strong argument to make, Thomas is just too talented to overlook, and takes the spot as the best fantasy option on the Broncos. In an upcoming season where the Broncos face uncertainty at the quarterback position, it'll be even more important for Thomas to step up.
Kansas City Chiefs: Jamaal  Charles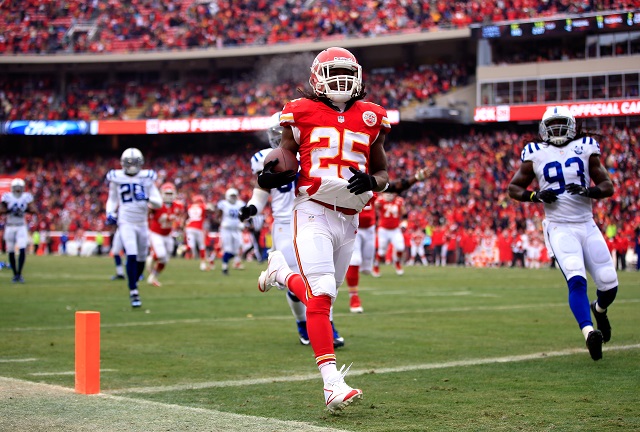 Jeremy Maclin made a pretty compelling case for himself during his first season with the Chiefs, which will likely cause people to overlook how talented Jamaal Charles really is. Sure, he's dealt with his fair share of injuries, but when Charles is healthy, and on the field, he's one of the best running backs in the league. Expect him to
be right back at it in 2016
 and to help ease the pressure off Alex Smith and that passing game. We aren't factoring injuries into this, so Charles still gets the edge as the Chiefs' best fantasy player.
Oakland Raiders: Amari Cooper (or Derek Carr)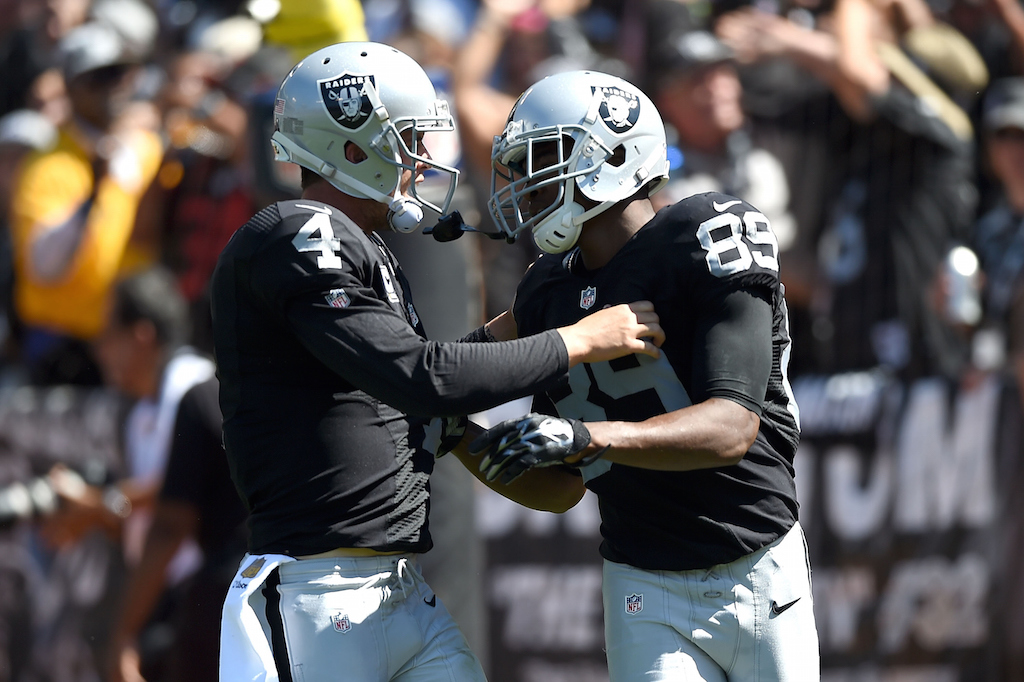 Ok, we're hedging our bets a little here, but between this promising pairing of quarterback and reciever, you can really take your pick between either of the two young stars on the Raiders roster: Derek Carr or his favorite target Amari Cooper. The duo of Carr and Cooper will be fun to watch for years to come, but we've just seen Cooper scratch the surface it seems, which makes him an incredibly dangerous fantasy option. Carr will be a great fantasy player in 2016, but Cooper will likely take the step forward to being one of the top-tier wide outs. We'll roll with Mr. Cooper here.
San Diego Chargers: Keenan Allen
While Philip Rivers has put together some strong seasons, we're going to stick with the wide receiver position and talk about another young star, Keenan Allen. This player burst onto the scene three years ago, and even with injuries last season, still totaled four touchdowns, with 725 yards. To this point in his career, he's totaled 215 receptions, 2,554 yards, and 16 touchdowns. He's quickly become a go-to option for Rivers in the passing game, and has shown tremendous upside.
Cincinnati Bengals: A.J. Green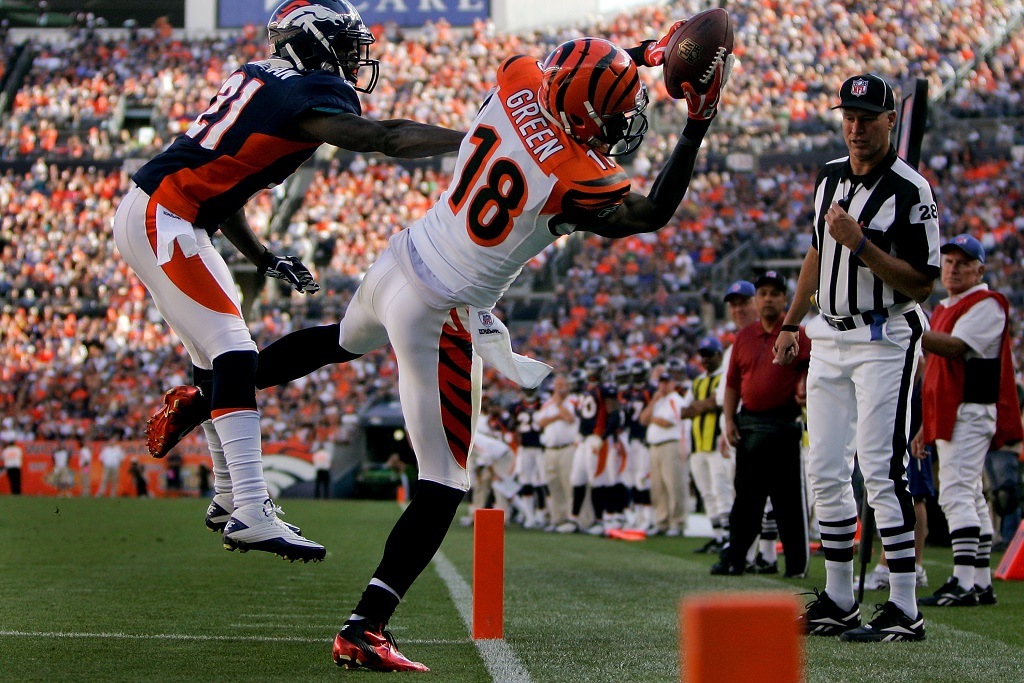 Andy Dalton proves that he's capable of taking his game to another level, while Tyler Eifert looks like the real deal after scoring an incredible 13 touchdowns in 2015. Unfortunately, neither is the top fantasy option on the Bengals. That honor goes to none other than A.J. Green. Throughout his young career, Green has proven to have some of the best footwork, route running, and pure playmaking ability in the NFL. While he's not one of the top-two wide outs in the league just yet, he's headed in that direction. There's no question he's a tier-one wide out in fantasy.
Pittsburgh Steelers: Antonio Brown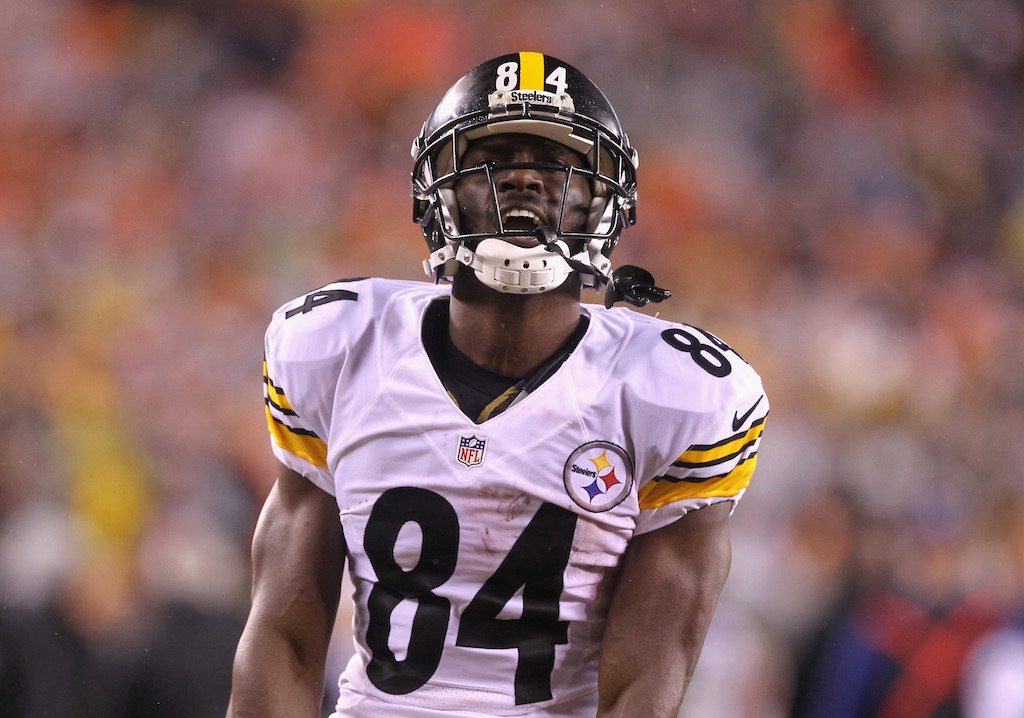 One of the toughest debates of them all seems to be Le'Veon Bell against Antonio Brown. As previously mentioned, we aren't factoring in injuries, but even with that said, the nod still goes to Brown. This is a player who's topped 110 receptions in each of the past three years and caught 136 passes in 2015, even with Landry Jones, and Mike Vick under center at times. Brown has 31 touchdowns over that span as well, and in terms of fantasy value, he's probably the best fantasy player in the entire NFL, making this choice a bit easier than it actually seems on the surface.
Baltimore Ravens: Justin Forsett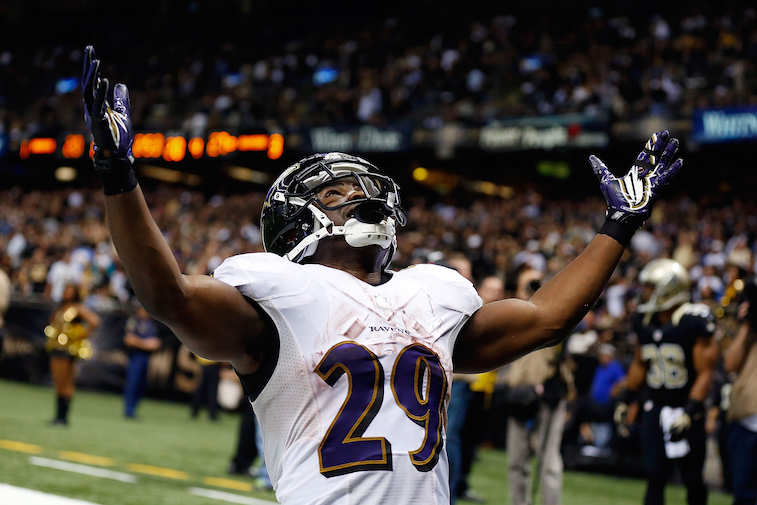 Here's a fun one. Steve Smith would be the choice, but he may not even play an entire season next year. Plus, this is his final year in the league, so we'll probably look at someone a bit younger. That turns the attention to one of the running backs more than likely, but is Justin Forsett talented enough to hold off young running backs like Javorius Allen and Kenneth Dixon? That's a tough call to make, but unfortunately, we don't have any better options.
Realistically, the Ravens may be a team to stay away from all together in fantasy, but since we have to choose, we'll give the edge to Forsett. He may not be the featured back for many more seasons, but in 2016, this seems like his backfield once again.
Cleveland Browns: Josh Gordon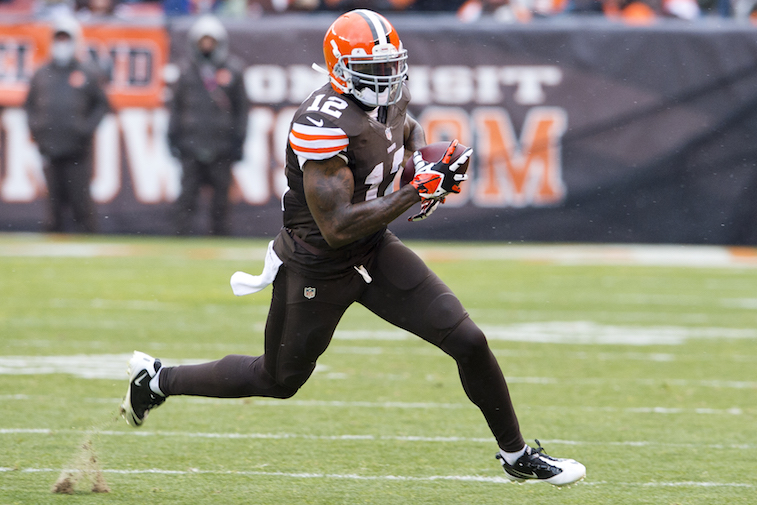 Another head-scratching team. While Gary Barnidge moves the needle a bit, we're going to go a completely different direction and take a player who refuses to go away. That man is none other than Josh Gordon. While Gordon hasn't played since his limited action back in 2014, he's been cleared to go after a short suspension in 2016. This means that one of the most talented, fun to watch, and scary good receivers in the league is back in business.
Let's not forget that Gordon is a player who caught 87 passes for 1,646 yards and nine touchdowns back in 2013. Can he reach those numbers again with Robert Griffin III in 2016? Maybe, but even if not, he should be in for big things this season.
Houston Texans: DeAndre Hopkins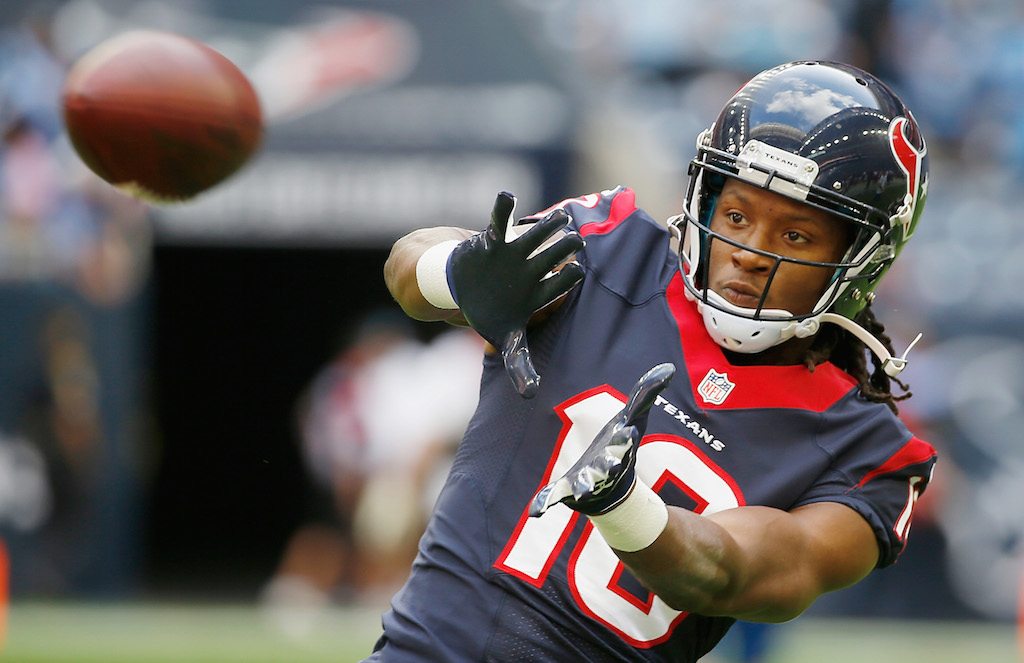 Sure, DeAndre Hopkins may hold out of Texans training camp for a new contract, according to ESPN, but that doesn't change the fact that he's unbelievably good. Hopkins has improved in each of his first three seasons, seeing his numbers peak in 2015, as he hauled in 111 passes for 1,521 yards and 11 touchdowns. He's a well-rounded pass-catcher, but most importantly, he's a dominant fantasy option. While you'll have to pay a steep price for a guy like Brown, Julio Jones, or Odell Beckham Jr., you may be able to land Hopkins in the second round.
Indianapolis Colts: Andrew Luck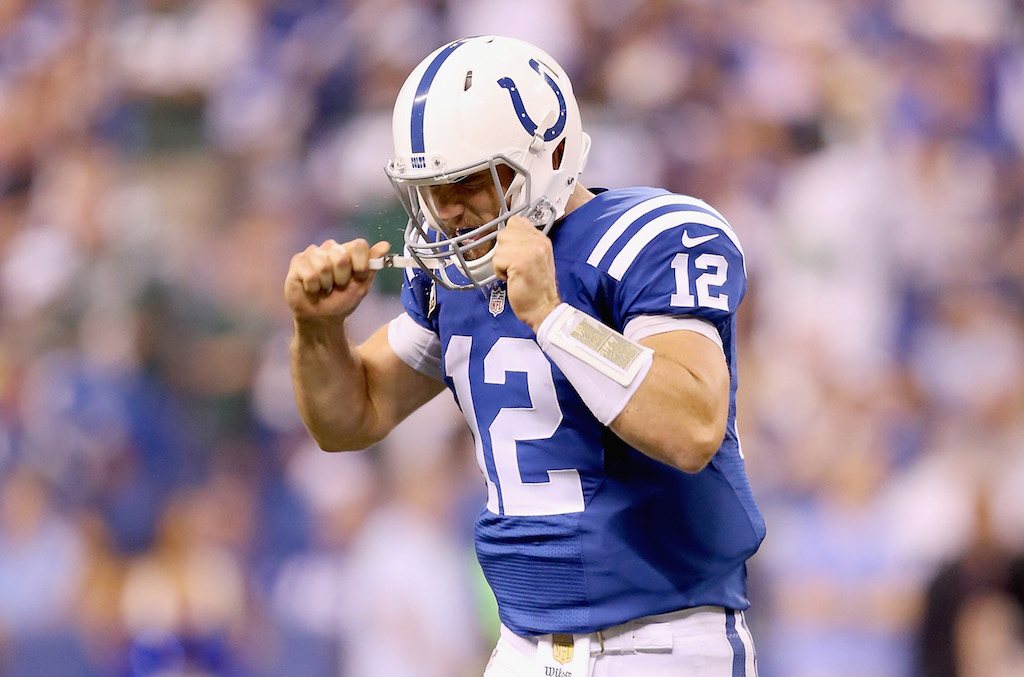 Andrew Luck. There's just not a lot of question here, and even after an injury-plagued season, Luck is still the best fantasy option on his team. To go along with that, he's also still one of the best quarterbacks in the entire NFL as well. Best of all, not every league is seeing Luck selected as the top quarterback. If you can roster him in 2016, you should be pretty excited.
Jacksonville Jaguars: Allen Robinson
While Blake Bortles has taken major steps forward in his career, throwing for 4,400-plus yards and 35 touchdowns, the edge here still goes to his favorite wide out in Allen Robinson. This is a pass-first league now, and both Bortles, as well as Robinson benefit from that.
For Robinson,his 2015 season, which was complete with 80 receptions, 1,400 yards, and 14 touchdowns, was essentially a coming out party for the third-year pro. He may not see the on-the-field victories as some of his peers, but Robinson is  right there in the mix with some of the top wide receivers in fantasy. He is a player you should attempt to find almost any way to roster in 2016.
Tennessee Titans: Marcus Mariota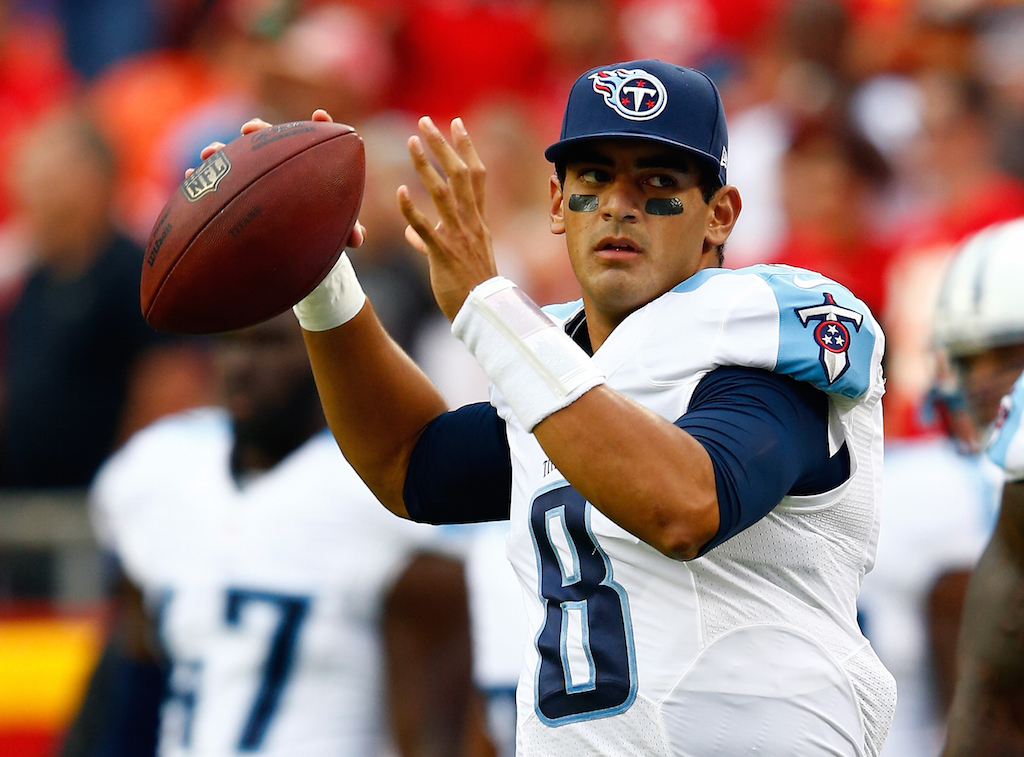 For the Titans, the question quickly becomes, do you go with a young player like Marcus Mariota, a middle-of-the-road type guy such as DeMarco Murray or a veteran in Delanie Walker? Walker is probably the most intriguing choice, as he's really come out of nowhere to produce really well over the past few seasons, but even with that said, we're going to look back at Mariota.
While the former Oregon star deal with a few injuries in his rookie year, his ability to get it done both with his arm and his legs is something that can't be overlooked, and we think he could be on the verge of stardom this coming season. Also, for the round that you'd have to draft him in, you can't really beat the value here.