NFL: The Best Fantasy Football Player on Each NFC Team
With the 2016 NFL season rapidly approaching, and fantasy football drafts kicking off, it's time to break things down in more detail. At times, it can be tough to decipher what makes someone a talented football player and an ideal fantasy football player. There are plenty of NFL stars who you probably don't want on your fantasy team. Fortunately, that's why we're here. Here's our breakdown of the best fantasy football players on every NFC team. Let's kick it off with the NFC East.
Dallas Cowboys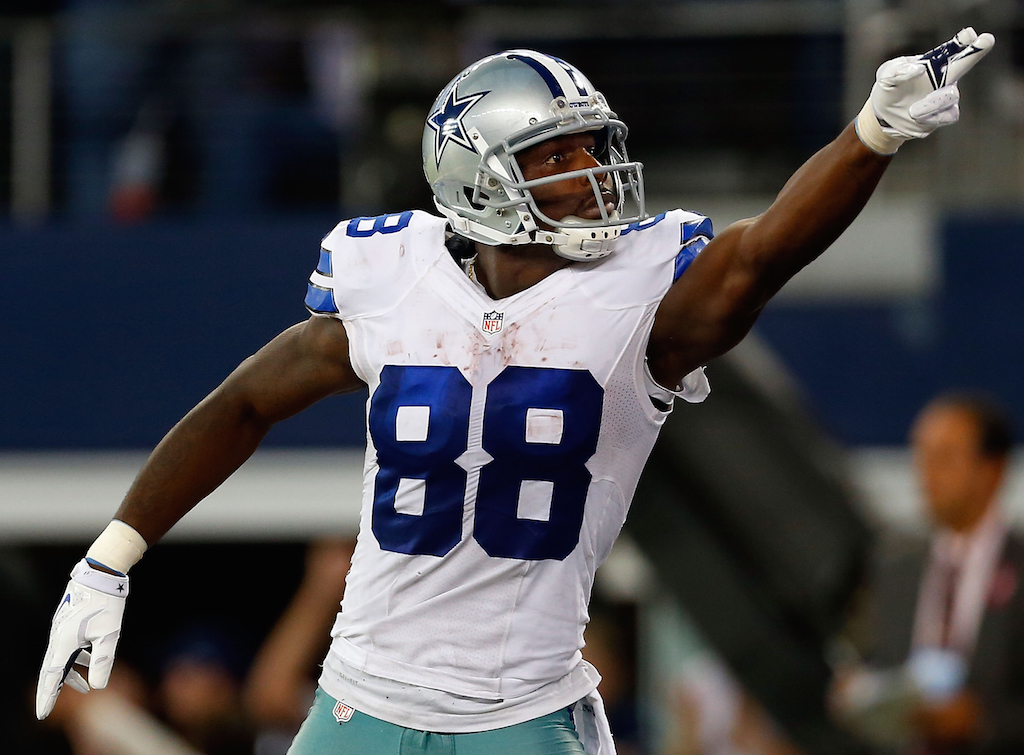 While we'd love to send the praise in the direction of rookie Ezekiel Elliott, we can't hand the honor of being the Dallas Cowboys' best fantasy football player to him just yet; he's still got a lot to prove. So, with that said, we'll give it to one of Tony Romo's favorite targets and one of the top wide receivers in the NFL, Dez Bryant.
While Bryant had a down year in 2015 due to injuries, quarterback inconsistency, and complete offensive struggles in Dallas, he's still just one year removed from totaling 1,320 yards and 16 touchdowns. Bryant is the man for the Cowboys offense, and it'll show again this year.
Washington Redskins
This is a tough call to make. Some may look at Kirk Cousins, others look at a player like Pierre Garcon or even Matt Jones. For us, the edge goes to Jordan Reed, who absolutely broke out in a huge way in 2015, catching 87 passes for 952 yards and 11 touchdowns. Reed wound up being the go-to option in the passing game for Cousins, and we don't expect that to change during the 2016–17 season.
New York Giants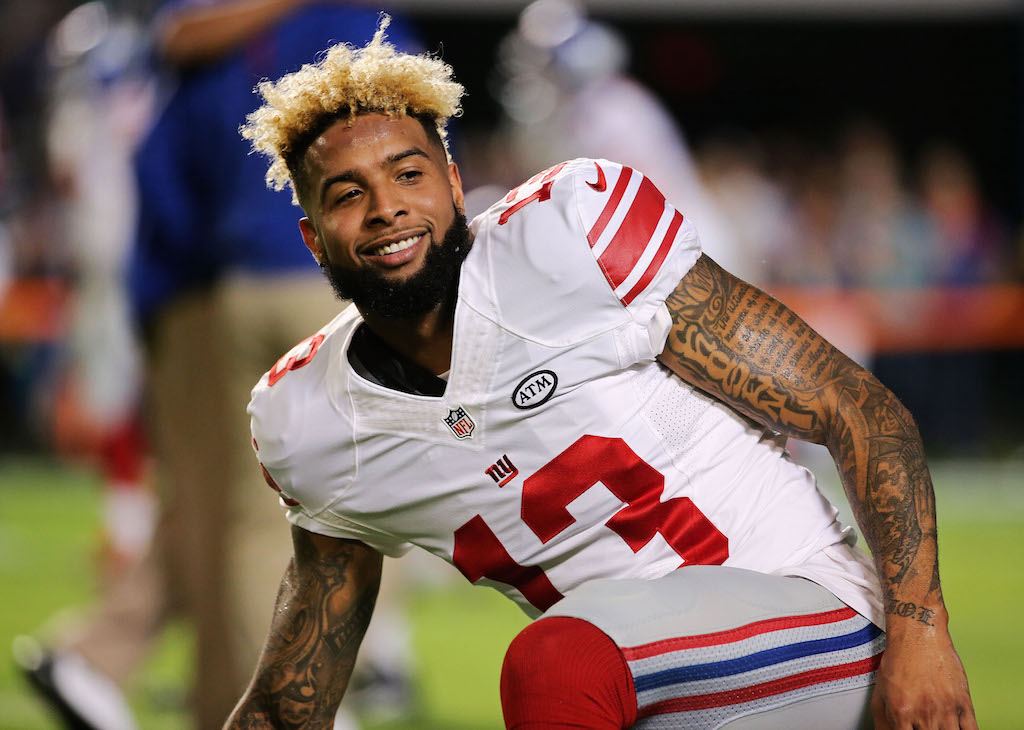 Not a whole lot of question here. When you're as talented and dominate as Odell Beckham Jr., you qualify as not only the best fantasy football option on your own team, but really in the NFL altogether. There's a reason why Beckham is a top-five or top-six pick for the bulk of fantasy football drafts to this point.
Philadelphia Eagles
While the Eagles were supposed to be a team that had no problem putting points on the board last season under head coach Chip Kelly, that wasn't the case. Kelly is now gone, and Doug Pederson is looking to get the most out of his offensive unit.
While Ryan Mathews wasn't a dominant force last season, he'll become the focal point of this offense. Expect him to do a whole lot of work this year, similar to what we saw Pederson get from Jamaal Charles, Spencer Ware, and Charcandrick West during his time with the Kansas City Chiefs.
Minnesota Vikings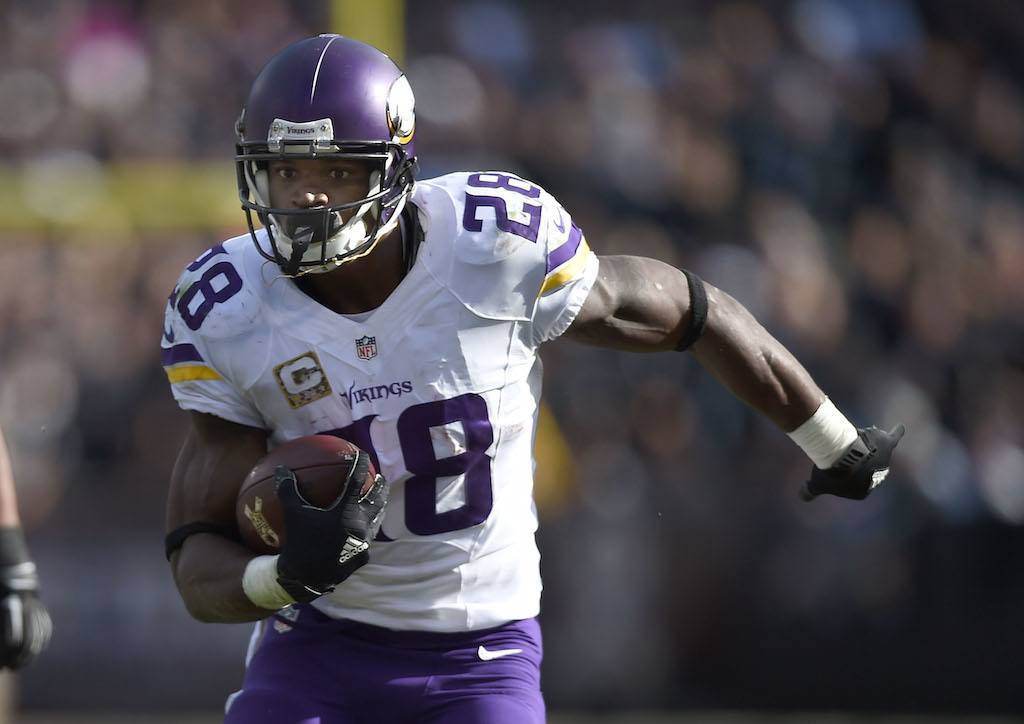 Adrian. Peterson. Tough to argue with this one, as Peterson, even at 31 years old, may still be the best pure running back in the NFL. It's pretty hard to argue that he's not. The guy posted 1,485 yards and 11 touchdowns last season; a year when some people believed he may actually slow down a bit. There's a reason why Peterson's nickname is "All Day."
Green Bay Packers
While Jordy Nelson is incredibly talented, we'll have to give the edge to his quarterback, Aaron Rodgers. Rodgers has gotten it done with injuries all around him and even injuries of his own. Last season wasn't his best statistical year, but even with that said, it was still impressive. He is definitely one of the top three quarterbacks in fantasy football.
Detroit Lions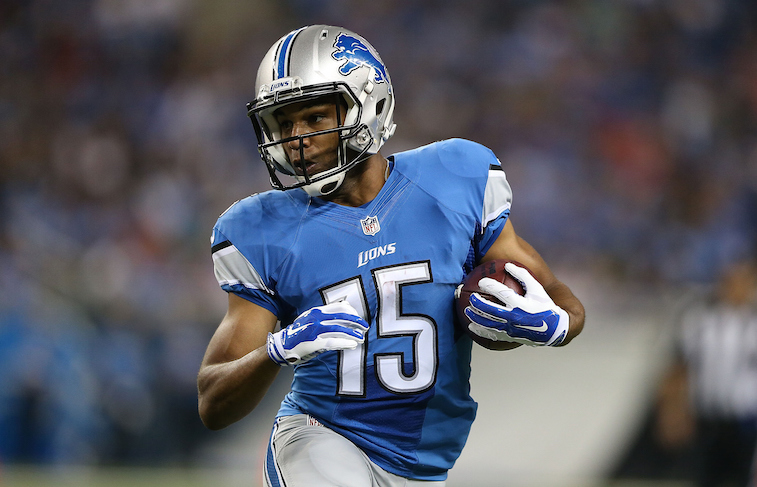 No more Calvin Johnson means that someone else needs to step up and fill the void. It also means that the fantasy football appeal of this team is basically low at this point. Ameer Abdullah is an interesting name, but he needs to prove a bit more before he takes the cake. As crazy as it may sounds, Golden Tate may be the right choice in this spot.
Chicago Bears
While Jeremy Langford had a nice breakthrough season in 2015 and should be the starter in 2016 — barring something crazy from Jordan Howard — he won't be able to overshadow the incredibly talented Alshon Jeffery. The Bears chose to
stick with the franchise tag
instead of giving Jeffery a long-term deal, which was a pretty bad decision from the outside looking in. You don't find talent at wide receiver like Jeffery has, and he'll be elite in 2016.
Carolina Panthers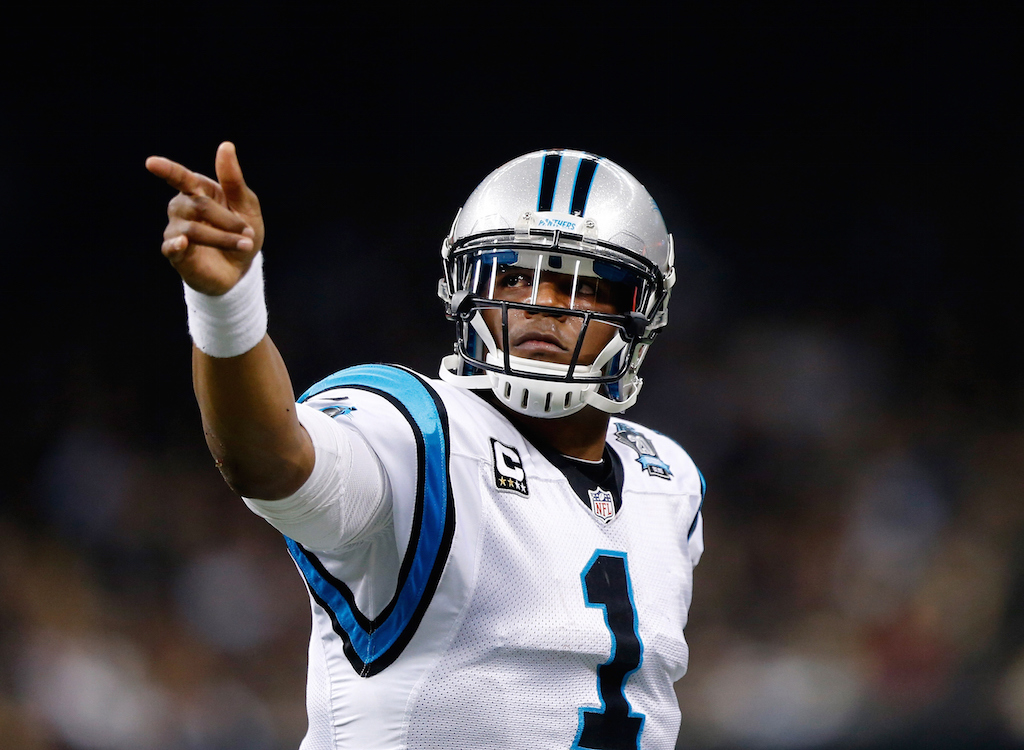 The Panthers have both Kelvin Benjamin and Greg Olsen — two of the top-tier players at their positions — but when you have the league's MVP on your team, you can't really bet against him. Cam Newton is the best quarterback in the league, the best player in the league, and of course, the best player on his own team.
Atlanta Falcons
While Devonta Freeman had an impressive 2015 season, Julio Jones had essentially what was a legendary season. Either way, the comparison isn't a brutally tough one, as Jones is one of the best wide outs in the game. From a fantasy football perspective, he should be one of the top-three wide outs selected, and probably one of the top players overall selected. He's as good as, if not better, than Beckham Jr. is.
New Orleans Saints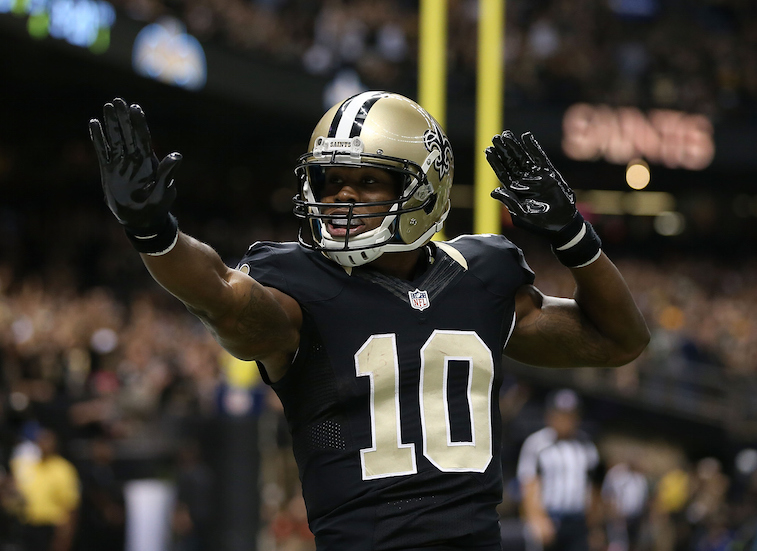 Drew Brees? Brandin Cooks? Mark Ingram? Take your pick. If we're talking about the past few seasons, the answer has to be Brees. If we're talking about moving forward, we're shifting our attention to Cooks. This is a player whose ceiling is absolutely unreal, while his floor is still worthy of WR1 consideration. Overall, Cooks is probably the future of the NFL at wide out, and he will be dominant for many years to come.
Tampa Bay Buccaneers
This comes down to Doug Martin against Mike Evans. It's hard to evaluate, as Martin is coming off a huge bounce-back season, while Evans had somewhat of a down year. So, who do you take? We'll go with Evans, largely due to the fact that he worked with a rookie quarterback last year, and has now had a full offseason to get in time with Jameis Winston.
While Martin had a special year, Charles Sims will more than likely take some of his workload moving forward. Evans gets the nod here, but it's really close.
Arizona Cardinals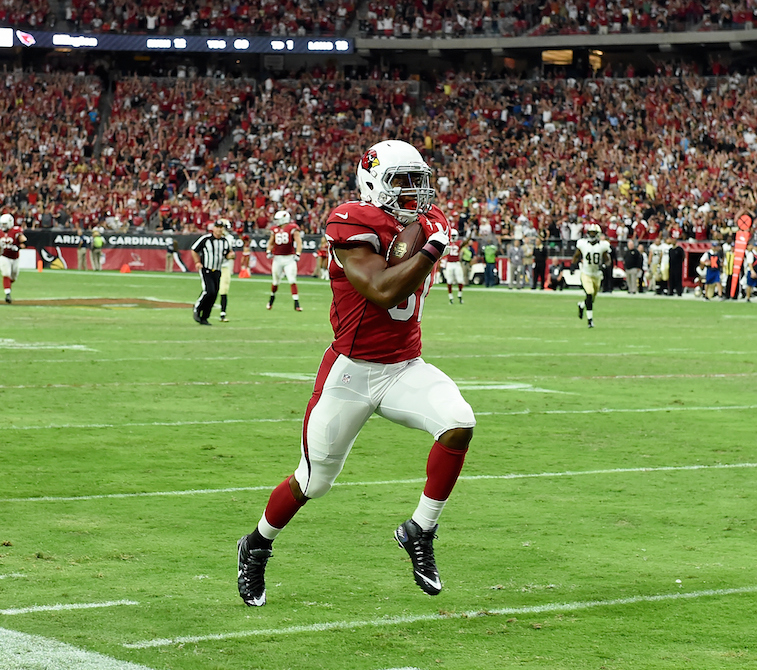 The Cardinals are seriously loaded with offensive talent, so choosing between the many big names can be tough. Carson Palmer had the best year of his career, Larry Fitzgerald isn't slowing down with age at all, and David Johnson looks like one of the elite running backs of the future. We're going to give the nod to Johnson, simply due to his abilities as a dual-threat running back. He can run people over, has great speed, and can also catch plenty of passes out of the backfield. Sounds like a perfect fantasy running back.
Seattle Seahawks
While it's hard to ignore what Doug Baldwin, and Thomas Rawls both did in 2015, we're going to look to the man under center instead. Russell Wilson's ability to beat teams with both his arm and his legs is just downright scary. His tear to finish the 2015 season, which included 24 touchdowns against just one interception, was flat out amazing. Wilson should continue rolling forward this season, and will prove to be a fantasy football steal for owners.
Los Angeles Rams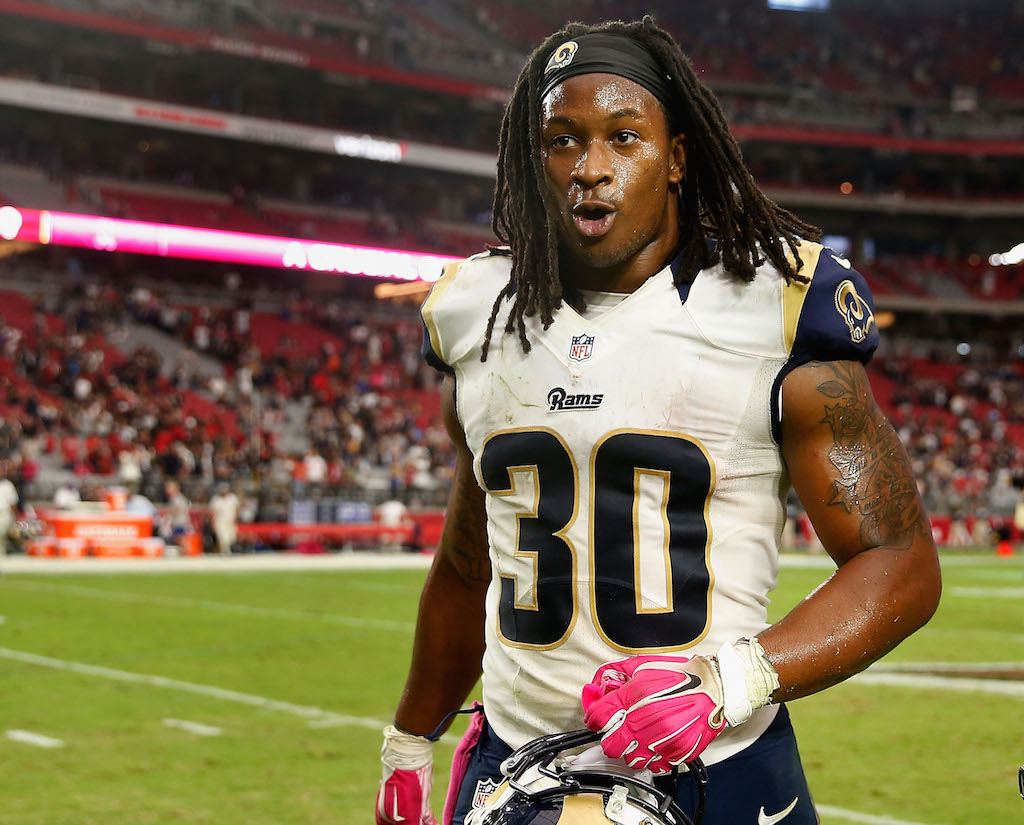 There's basically no argument here. Todd Gurley is the best player on the Rams, the best fantasy player on the Rams, and the brightest piece of their future. If possible, Jeff Fisher will probably try to get him the ball 20-plus times every game this season (which isn't realistic). Either way, there is no player on the roster who has the fantasy upside that Gurley does, which also makes him one of the best fantasy running backs out there today.
San Francisco 49ers
This is a pretty ugly spot to conclude with. We aren't talking quarterbacks, wide receivers, or tight ends, so how about the young running back in Carlos Hyde? Sure, Hyde couldn't stay healthy last year, but he'll be back in 2016-17 and looking to get his redemption.
Hyde showed his upside last season at times, and entering this season fully healthy will help to make him one of the more intriguing players at the position for fantasy owners. Let's also not forget the addition of Chip Kelly as head coach, which could wind up helping out his fantasy value.
Statistics courtesy of ESPN.com and Pro-Football-Reference.com.