NFL: The Best Free Agency Signings You Might Have Forgotten About
This NFL offseason, the big headlines went to Antonio Brown, Le'Veon Bell, and a big trade involving Odell Beckham. Those are game-changing moves, but what about the less-heralded deals that may pay off just as big for the teams that made them? Let's take a look at the best NFL free agency signings you might have forgotten about.
Preston Smith — Green Bay Packers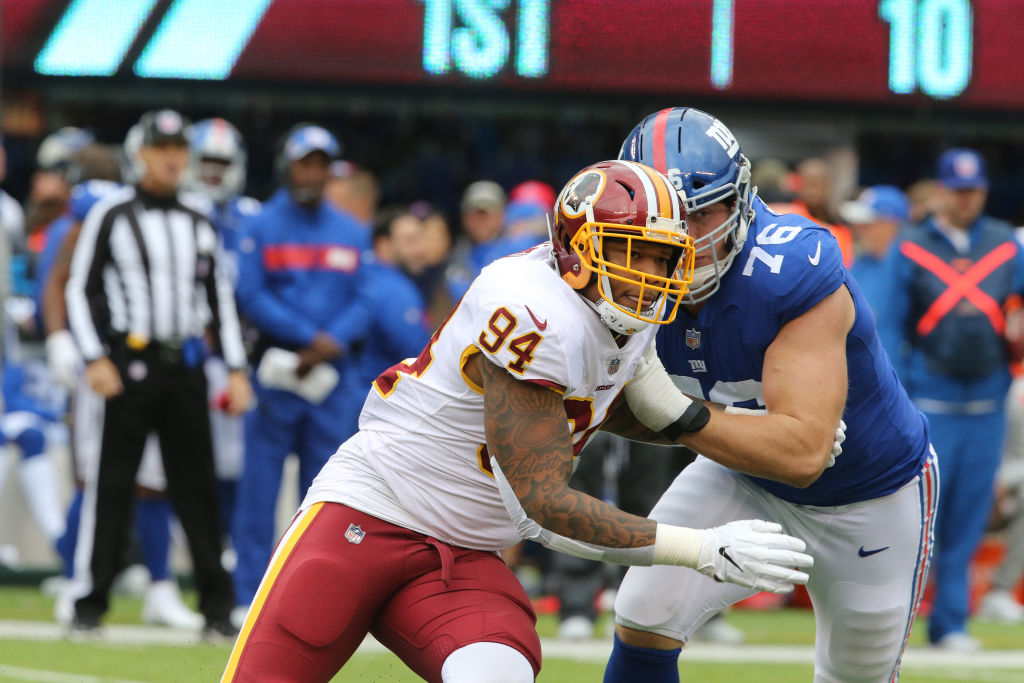 This former Redskin left the nation's capital and signed a four-year, $52 million deal with the Green Bay Packers. Smith, along with new teammate and last name sharer Za'Darius Smith, will help shore up a Packers pass rush with some youthful energy. Both Smiths are 26 years old and will try to fill the shoes of star Clay Matthews, who the Packers who moved on to the Rams.
Sheldon Richardson — Minnesota Vikings
In one of the quieter free agency signings, the Minnesota Vikings inked this Pro Bowl defensive lineman to a one-year deal worth $11 million. This represents Richardson taking a chance on his own talents. He reportedly passed up a multi-year offer from Seattle to see if he could perform well this year and get more money next season.

With that kind of motivation for Richardson combined with an already stellar track record of results, the Vikings should expect to see significant production out of him this season.
Trey Flowers — Detroit Lions
Flowers, a former defensive end for the Patriots, signed a $90 million deal with the Detroit Lions. Going to the Motor City reunites Flowers with Matt Patricia, his former defensive coordinator in New England who is the head coach in Detroit.

Flowers familiarity with the head coach will definitely help his transition to the new defense. He'll also bring some more athleticism to a Lions defense that surprisingly wasn't bad last year. Despite the team's poor record, they were the 10th-ranked defense in the league overall. Meanwhile, Flowers had 7.5 sacks last year, good enough to help him lead the Pats in sacks for the third straight season.
Matt Paradis — Carolina Panthers
The Carolina Panthers strengthened their offensive line when they signed Paradis, a center who previously played for the Denver Broncos. Paradis was ranked as the second-best overall center two of the past three years. His task now is to protect a banged up Cam Newton. The Panthers mobile star QB likes to slide outside the pocket and as a result of that has had issues staying healthy over the past few seasons.

If Paradis is so effective, why wouldn't the Broncos attempt to re-sign him? The answer lies with a lingering issue perceived by the team. There were no concerns about his playing ability, but according to team executive John Elway, the Broncos had serious concerns about the health of Paradis's ankle. If he can stay healthy, the Panthers might have made one of the best free agency signings of any team in the NFL.
Anthony Barr — Minnesota Vikings
One of the best free agency signings of 2019 was the Vikings retaining 27-year-old linebacker Barr to the tune of five years and $67.5 million. While some fans are worried by Barr's paltry sack totals (13.5 for his career, 3.0 last year), coach Mike Zimmer doesn't think it's a problem. According to Zimmer, it's just indicative of other team's focusing on Barr, taking him out of the play but freeing other players on the Vikings defense to get to the QB.
Tyrann Mathieu — Kansas City Chiefs
Kansas City signed the talented safety to a three-year, $42 million deal. He'll likely replace the oft-injured mainstay of the Chiefs' defensive backfield, Eric Berry.

When looked at through that lens, Mathieu's deal makes a lot of sense. He's younger than Berry and is still in his athletic prime. Meanwhile, Berry has managed only three regular-season starts since the beginning of 2017. The Chiefs secondary struggled in 2018 (allowing 273.4 yards per game passing), so it can use the type of help that a phenomenal athlete like Mathieu provides.