The NFL's 5 Best Shutdown Corners Today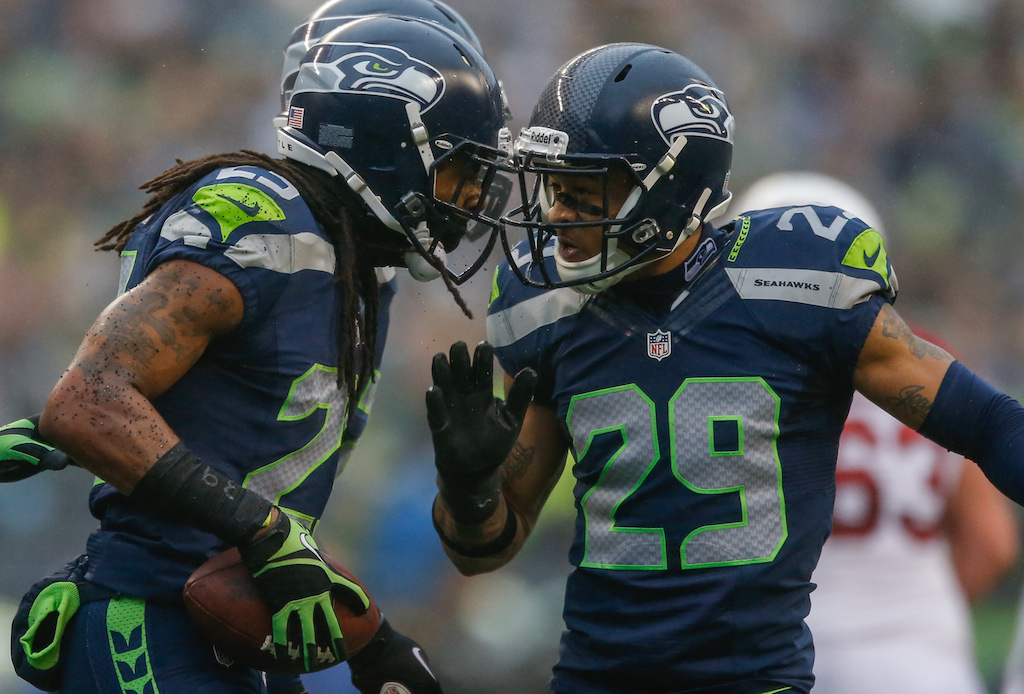 Before the era of excruciatingly detailed sports statistics, basic metrics along with visual proof of performance measured NFL players. You encountered at least some bias from a team's performance and national exposure. For example, a running back's rushing totals are dependent on his team's overall play, given a squad that always plays from behind is likely to pass more than it runs. Also, tell us the last time you saw the Jacksonville Jaguars on Sunday Night Football? We dare even the most seasoned NFL follower (fantasy nuts excluded) to name half of the Jags' starting players.
When it comes to rating/ranking cornerbacks — those brave men who often play on islands where they are isolated on individual wide receivers in man-to-man coverage — such an exercise is a blend of art and science. Consider a few interesting points, such as the fact that the best corners' numbers are skewed because they are hardly ever tested. Also, a cornerback is dependent on his team's defensive scheme, meaning does it play straight man-to-man or zone coverage.
So, with those caveats in mind, let's look at the top five shutdown corners in the NFL. The best way to start is to seek expert guidance. For that, we turn to Ike Taylor, former Pittsburgh Steelers cornerback who ended his 12-year career in 2015 after suffering a broken arm. Taylor offers his selection in an NFL Network feature called "Ike's Island," as he selects the best of the best based on data and personal observation. All data for our list comes from Sporting Charts and we've tweaked Taylor's rankings a bit here and there.
5. Patrick Peterson, Arizona Cardinals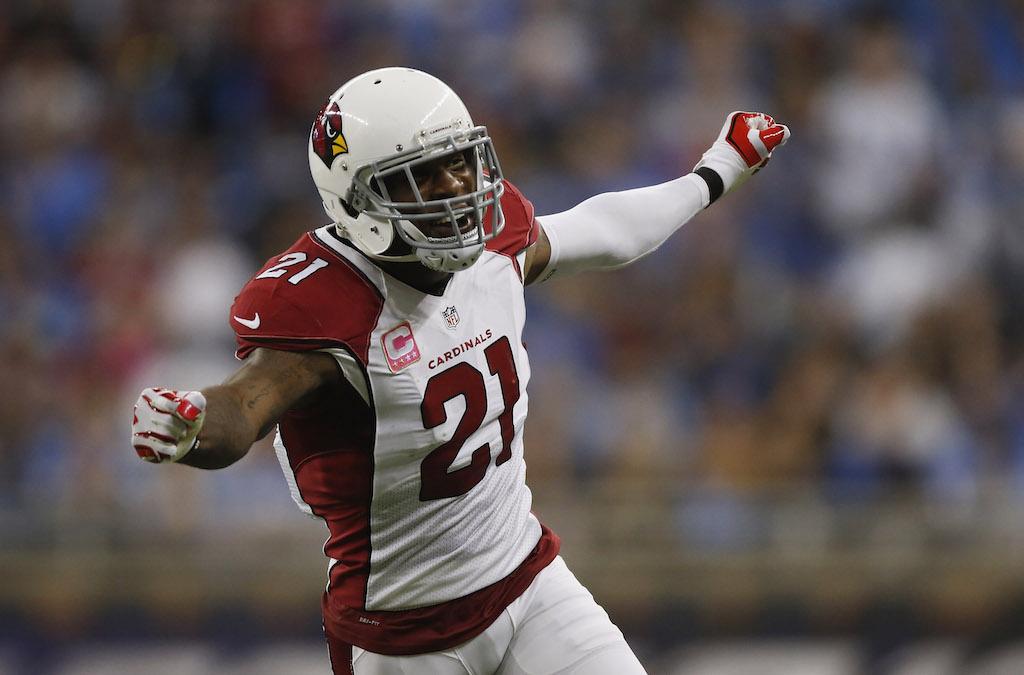 Although wildly inconsistent over the years — even once called out by Richard Sherman for not being good enough to start for the Seahawks — Patrick Peterson is playing the best football of his career. The former first-round selection from LSU has some deceptive stats given how infrequently he is targeted (the rest of the Cardinals defensive backfield is subpar). However, the game film shows Peterson's speed, instinct and athletic prowess.
So far, with the 6-8-1 Cardinals, Peterson has six passes defended (meaning broken up or tackled immediately after a catch), 33 solo tackles, and three interceptions. If you extrapolate his numbers, Peterson will not likely break any of his career numbers. But if he keeps the opponent's top receiver from big plays, he's done his job.
4. Richard Sherman, Seattle Seahawks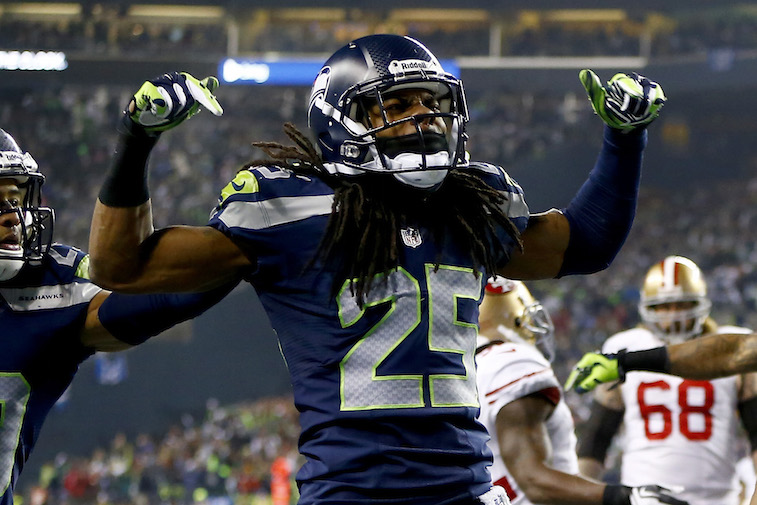 Many would argue that Sherman is No. 1, and it's difficult to disagree with this — other than the fact that Sherman has better defensive players surrounding him than Peterson. It's somewhat easier to play corner when you have Earl Thomas III and Kam Chancellor as your free safeties. Sherman's trash talking rubs some old-schoolers the wrong way, but if you can back it up, it's not bragging. Sherman is one of many reasons why the Seahawks are 9-5-1.
After nine games, Sherman has 40 solo tackles, 13 passes defended, four interceptions. and one forced fumble. The former Stanford star's numbers look better than Peterson, but his supporting cast is better.
3. Josh Norman, Washington Redskins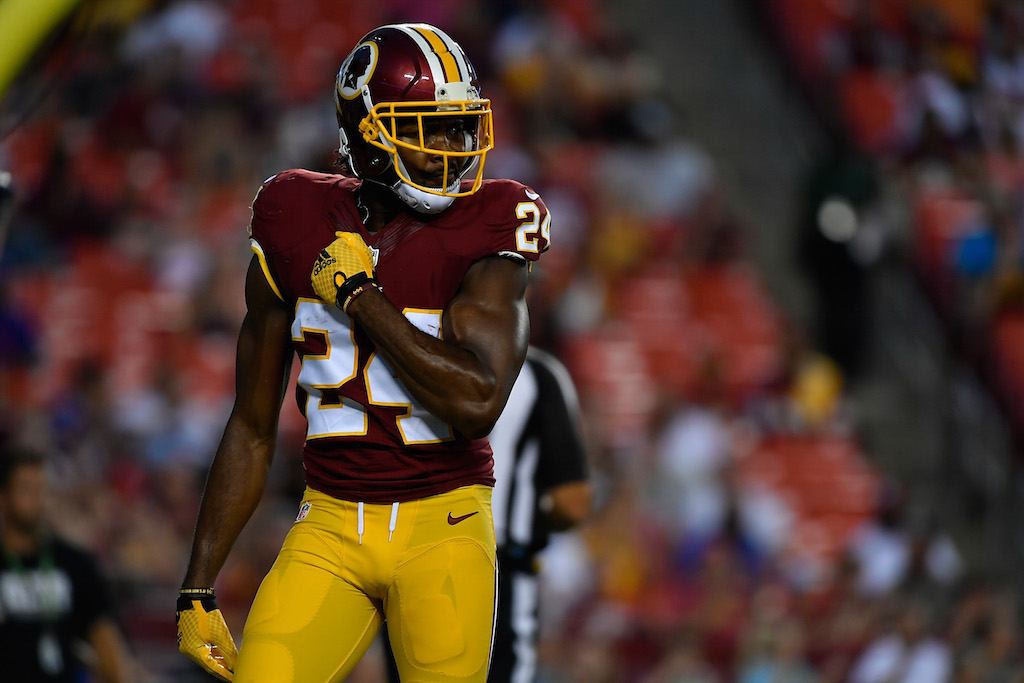 Again, we cannot measure Josh Norman's numbers in a vacuum. Playing for the 21st-ranked defense, you might assume the opposition won't throw his way, instead picking on the less experienced duo of Bashaud Breeland and Quinton Dunbar. But that is not the case.
The former Carolina Panther star has some impressive stats so far this season, the most notable one being his 18 passes defended. It appears quarterbacks do not look closely at the former Coastal Carolina star's credentials and continue to throw in his direction. In addition to passes defended, Norman has 36 tackles, two forced fumble, and three interceptions.
2. Marcus Peters, Kansas City Chiefs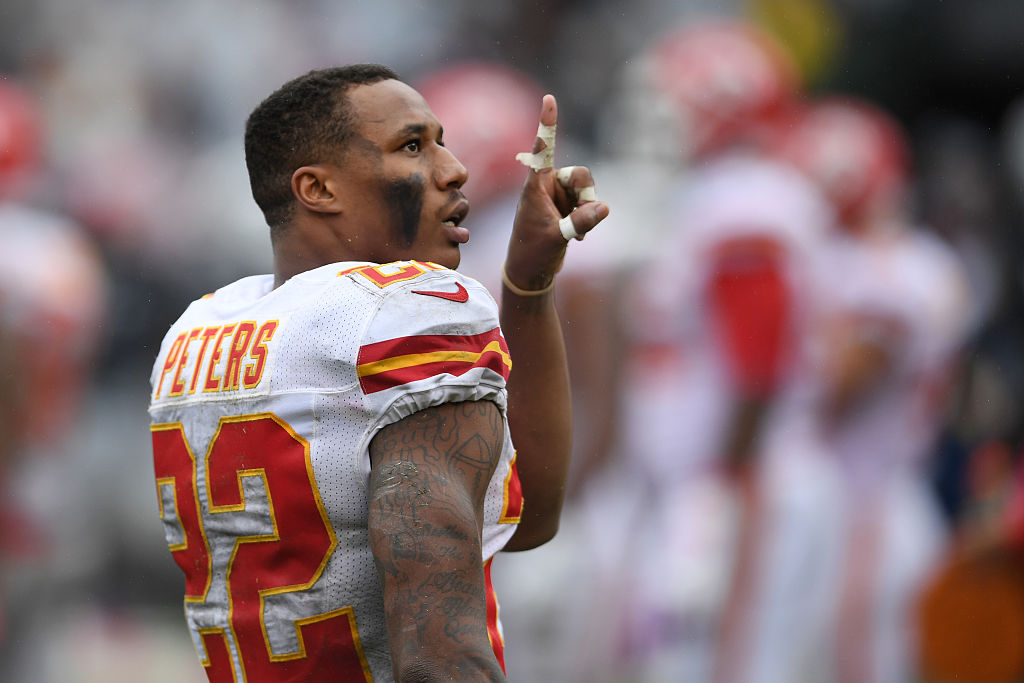 Taylor had Adam "Pacman" Jones in this spot, but after seeing Odell Beckham Jr. turn the Bengals corner inside out, we dropped him from the top five. Marcus Peters is an up-and-comer, and after this season, he might take over the top spot on our list. One of the advantages Peters has: Eric Berry, a top strong safety who watches his back, which allows Peters the freedom to take chances with his tight man-to-man coverage.
Peters is tied for top four in the NFL with 18 passes defended and five interceptions. Along with those top-of-the-cart stats, he also has 33 tackles, one forced fumble, and one run stuff. A run stuff means a runner was tackled at or behind the line of scrimmage.
1. Chris Harris, Jr., Denver Broncos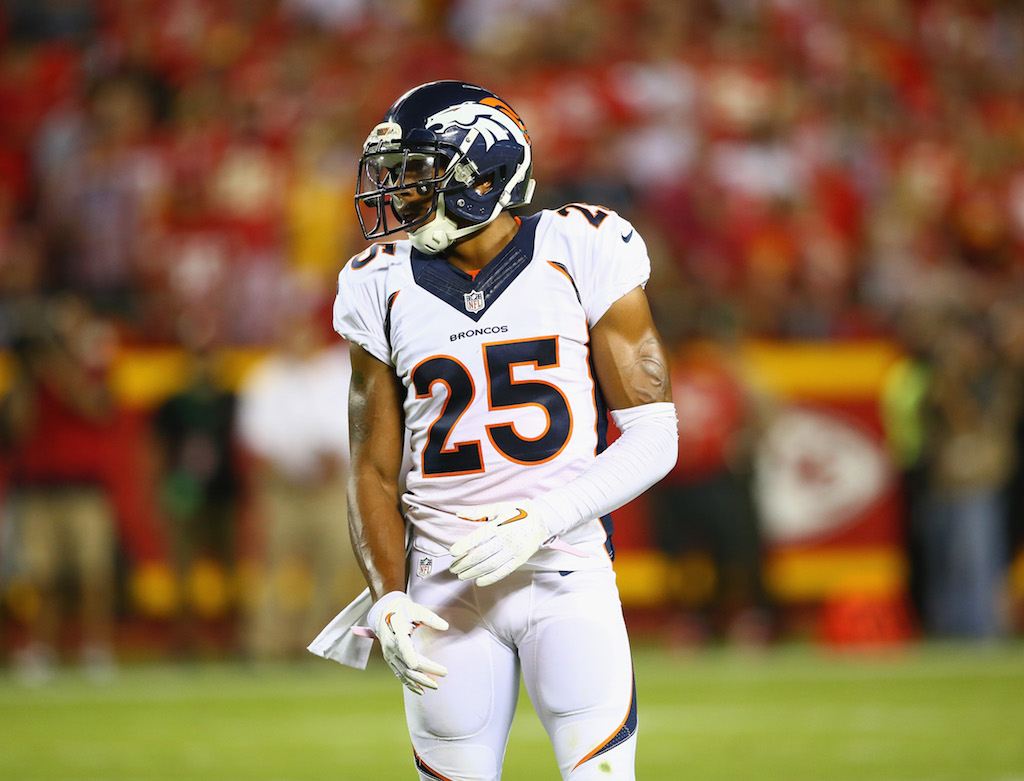 Chris Harris Jr.'s ranking involves reputation and game footage, given the fact that Denver has the No. 2 defense in the NFL (behind Seattle), with linebacker Von Miller creating havoc for opposition quarterbacks. QBs under pressure tend to create a field day for defensive backs; with Aqib Talib on the other corner (some rank Talib ahead of Harris), Harris can not only be a tough cover man but also deal out a lot of punishment on his ferocious tackles.
A former Jayhawk, Harris has 56 tackles, 11 passes defended, two interception, and one forced fumble. With Talib out for three games with a back injury, the Broncos rely on Harris as its top shutdown corner. Talib returned after the Broncos' Week 11 bye, but that simply gave Harris more room to display his talents.