NFL Betting: Which Players Have the Best Odds to Win Defensive Player of the Year?
The 2021 NFL regular season is just weeks away, and oddsmakers are continuing to adjust their odds for sports bettors. The NFL Defensive Rookie of the Year award is up for grabs as a number of talented first-year players are projected to see a lot of playing time as rookies.
Let's take a look at the early favorites and where Las Vegas oddsmakers have each player's chances to win the award in 2021.
Linebacker Micah Parsons, Dallas Cowboys (+550)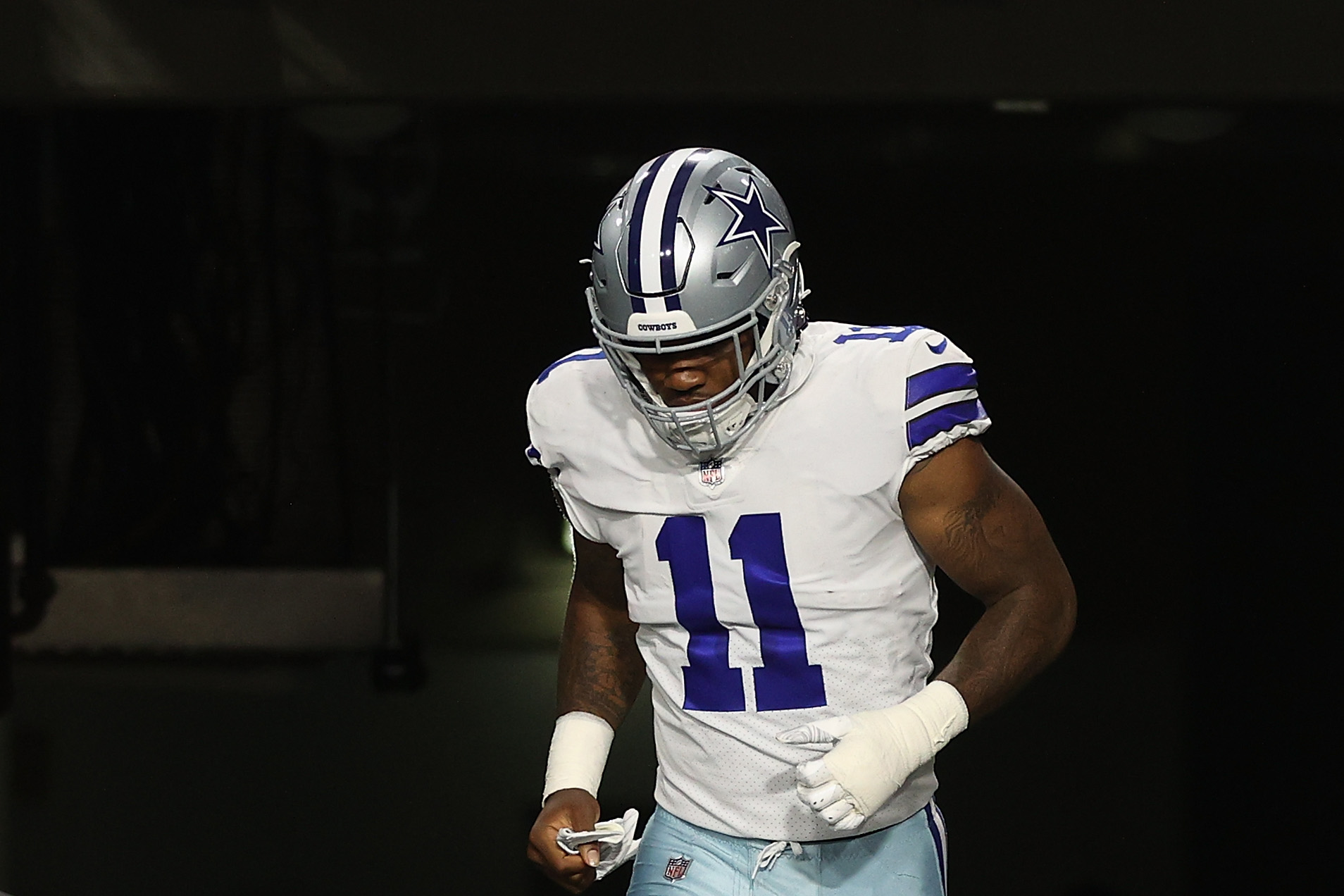 Micah Parsons has opened in Vegas as the favorite to win Defensive Rookie of the Year in 2021. He was taken No. 12 overall by the Dallas Cowboys and is projected to have an instant impact on a defense that struggled in 2020.
Talent was never a question with Parsons, and it has shown early on in the preseason. His speed and athleticism were on full display in the Hall of Fame game.
"That was why I got drafted here, to go sideline to sideline," Parsons said, per the Dallas Morning News.
A player who flies around the field and has a nose for the football is any defensive coordinator's dream. Parsons fits that mold and will be relied on heavily to change the dynamic of Dallas' defensive unit.
All eyes will be on the Cowboys this season, creating a perfect recipe for Parsons to be a strong contender for the award.
Linebacker Jamin Davis, Washington Football Team (+800)
Jamin Davis rapidly climbed up the boards heading into the 2021 NFL Draft. He was selected with the 19th overall pick by the Washington Football Team.
Davis enjoyed a breakout campaign during the 2020 college football season. He led the Kentucky Wildcats with 102 tackles. His production, combined with his elite athleticism, makes for an interesting addition to this defense.
According to the Washington Post, Davis has already locked up the starting middle linebacker position and drawn high praise from head coach Ron Rivera.
"He put the pads on and just kept running into people," said Rivera. As if Washington needed to add more talent to this defense.
Washington projects to be one of the top defensive units in 2021, featuring arguably the fiercest front seven in football. If they are as dominant as expected, Davis could end up being the front-runner.
Outside Linebacker Jaelan Phillips, Miami Dolphins (+1000)
Jaelan Phillips didn't have to travel too far to get to his NFL destination. The Miami Dolphins drafted him No. 18 overall out of the University of Miami (FL).
Phillips has been hampered by injuries thus far in training camp, so he's off to a slow start. However, according to the Palm Beach Post, the edge rusher should be close to a return. In terms of pure talent, he should start for the Dolphins. If he's able to get up to speed, he could make an early impact in Miami.
Given his size and athleticism, Phillips could be used in a multitude of ways. He can stand up as the outside linebacker or put his hand on the ground and rush the passer from that position.
The Dolphins defense exceeded expectations for 2020 and is looking to build on those efforts in the upcoming season. Watch for the injury, but the former Hurricane is primed for a big rookie season.
Defensive End Kwity Paye, Indianapolis Colts (+1200)
Kwity Paye is another big name from 2021's deep draft class of edge rushers. Similar to Phillips, he has also missed a portion of training camp due to an injury. He sat out of the preseason opener due to an ankle sprain.
Per USA TODAY's Colts Wire, Paye has returned to practice. That's great news for the Colts because their front seven is the lifeblood of their defense. The Michigan product figures to be an important presence on the defensive line.
Going into the 2021 NFL Draft, Paye was praised for his power-rushing abilities. In camp, he has worked on his speed moves, and that could potentially pay huge dividends for Indianapolis.
The Colts defense is fast and flies to the football, which is how it generates lots of turnovers. It helps to have proven talents like DeForest Buckner and Darius Leonard on the field as well. They will command attention, opening up one-on-one opportunities for Paye.
Cornerback Patrick Surtain II, Denver Broncos (+1200)
Patrick Surtain II entered the NFL with an NFL pedigree. His dad spent 11 seasons in the NFL, playing the same position as his namesake. The younger Surtain is already blazing his own path, though.
The ninth overall pick out of Alabama wasted no time making his presence felt on the field. In the Broncos' preseason opener, Surtain recorded his first interception and took it all the way to the house.
His teammates are already raving about the young corner as well. "PS2 — he don't play no games," said quarterback Teddy Bridgewater, per the Broncos team website.
Surtain's football I.Q. and instincts are far beyond that of your average rookie defensive back. The talent is undeniable, and he will have every opportunity to make plays for Vic Fangio's defense. His ability to create impactful moments in coverage and as a tackler gives him a good chance to win DROY.
How to get help: In the U.S., contact the National Council on Problem Gambling helpline at 1-800-522-4700.
All betting odds courtesy of DraftKings.