NFL: Both Dak Prescott and the Cowboys Might be out of Their Minds
With a young core of Dak Prescott, Ezekiel Elliott, and Amari Cooper the Cowboys should be thinking about what they need to do to build around them. However, the Dallas Cowboys appear to be worrying more about their pocketbooks than they do keeping these three happy, and the three players mentioned want to be paid astronomical sums for their services.
Dak Prescott is the latest Cowboy to demand a higher payday. Like the Ezekiel Elliott situation, the two sides appear at an impasse. Without a little bit of negotiation from either side, the three could be viewed as a new what if in sports teams that were broken up before their time to shine.

Dak Prescott
Prescott has had a promising start to his career since taking over the Cowboys starting quarterback job in 2016. He's accumulated a 32-16 record and thrown for 67 touchdowns against 25 interceptions. At only 26 years old, he could still have his best days in front of him, so locking him up now could be in the Cowboys' greatest interest.

Prescott already has thrown for nearly 11,000 yards and has even shown an ability to run from time to time when needed. He's had two playoff appearances in his three seasons, and he even won a game last season, a feat that has been increasingly difficult for the Cowboys in recent years. However, the type of money he is asking for approaches some of the best quarterbacks in the game, and the Cowboys may be right to question it.
He's still young, and he has a lot of growth to do, but it is not unfair to think that Prescott could be worth a lot of money when he is at his peak. Is he worth it now?

A whopping $30,000,000 on the table
The $30 million that Prescott reportedly turned down would give him the same salary amount as Matt Ryan, a quarterback with a decade under his belt and a Super Bowl appearance to boot. For him to be paid any higher would put him in the area of some of the biggest names in football, from Aaron Rodgers to Ben Roethlisberger to Russell Wilson, who makes $35 million this year.

It is also already more money than superstar quarterbacks like Drew Brees and Tom Brady make. There could be a time when Prescott is worth the type of money that he is asking for, and he may be correct in his assessment of his future. However, in a league where contracts are often signed in a very reactionary fashion, the Cowboys may be right to sit and ponder the deal for a little while.

The added factor to this insanity, however, is the fact that Prescott apparently wants more than an already lucrative offer.

Two sides of a coin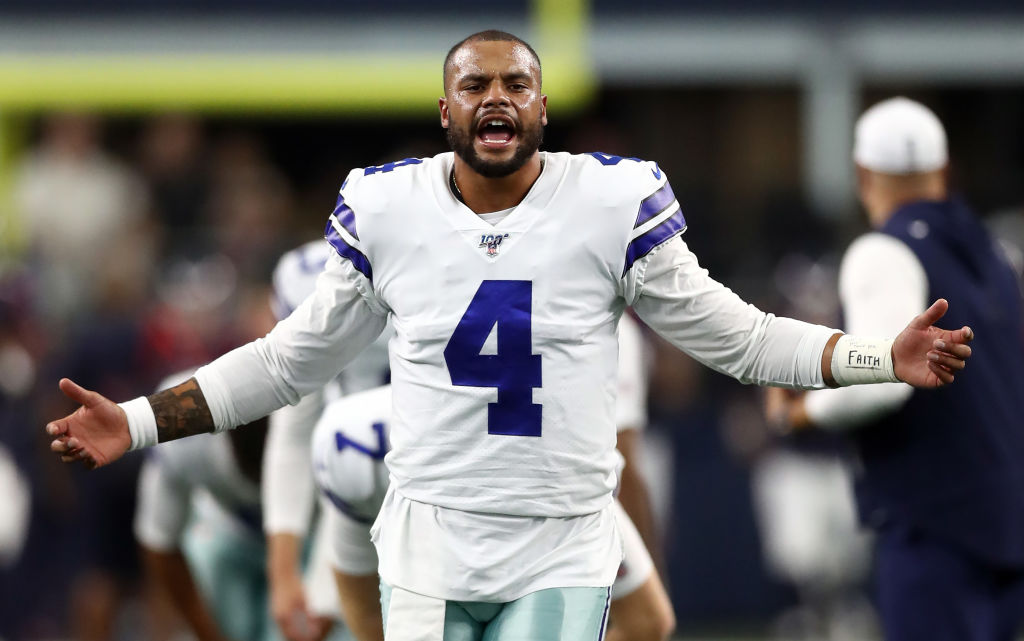 There is a certain amount of insanity on both sides of this situation. Prescott is a young and promising quarterback, but he probably shouldn't be making top-5 money at the NFL's most important position. While he has a winning record and has proven he can show up in the playoffs, he hasn't shown himself to be a top-tier talent. The Cowboys probably shouldn't have offered that much, and he shouldn't expect more.

Time will show us if either side was right or wrong, and all of this could be just a bunch of media hoopla. NFL contracts are complicated, and until we know the entirety of the offer, we can only sit and wait and wonder what both sides of this negotiation could possibly be thinking.