NFL Breakout Stars: 5 Offensive Players to Watch in 2016
The 2015 NFL season was filled with young players who left a lasting impression on the league. Fortunately, we'll get to see plenty more of these players in the near future. With that said though, there were still a few rookies and young players who didn't fully hit that "breakout" level, but certainly came close. Today we take a look at five players who are poised to break out in a big way in 2016 — and the first player on this list came extremely close to breaking out in his rookie year. The only thing that held him back? Injuries.
1. Marcus Mariota, QB, Tennessee Titans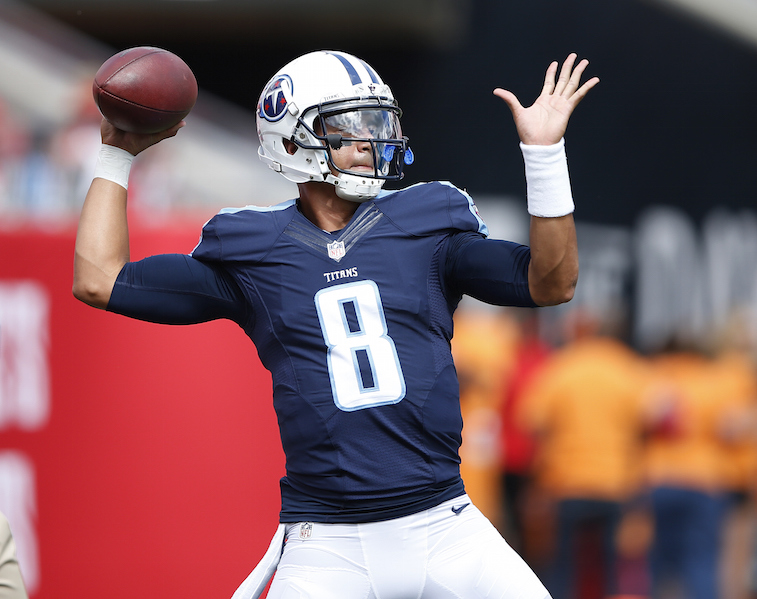 Choosing Marcus Mariota as a top breakout candidate is almost like cheating, but that's why we're putting him first and just getting him out of the way. It's obvious that Mariota has all of the tools to be an excellent NFL quarterback, and with a full season and another offseason under his belt, he will be a serious force for the Titans in 2016.
Mariota played in just 12 games in 2015 due to injuries, but still completed 62.2% of his passes for 2,818 yards and 19 touchdowns. He did have 10 interceptions and 10 fumbles (six lost), so it's obvious that he'll need to improve in those areas. Those are typical bumps in the road for a rookie though, so there's no reason to be overly concerned, as Mariota has a bright future in the NFL.
2. Ameer Abdullah, RB, Detroit Lions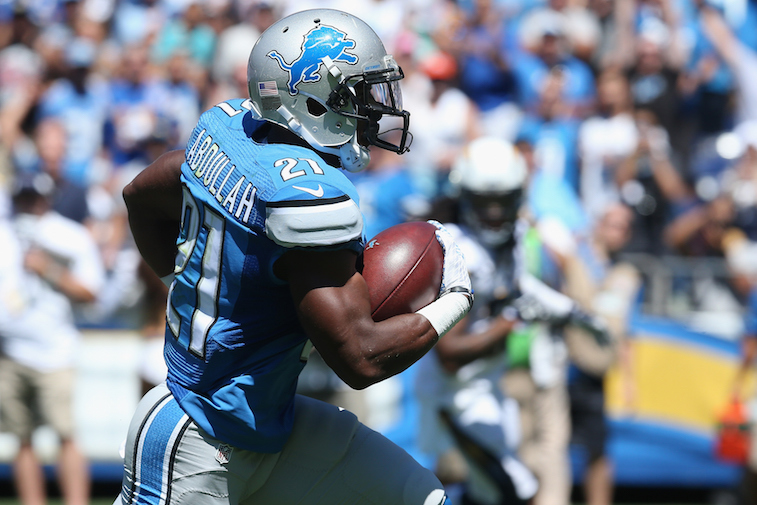 As recently reported by ESPN's Michael Rothstein, the Lions decided to cut Joique Bell. So, this means that it will likely be Ameer Abdullah's show in 2016. While Abdullah was the man for much of 2015, he could never really get things going. He finished up the season with 143 carries for 597 yards and two touchdowns, while also catching 25 passes for 183 yards and another score. If Abdullah can really get into a rhythm on a weekly basis, he will be a dangerous weapon for the Lions.
Last season he had games where he averaged between 4.9 and 8.6 yards-per-carry, but also games where he averaged just 1.5 or 2.5 yards-per-carry. Basically, he was hit or miss, which will have to change for Abdullah. However, for anyone who watched him last season, it's obvious that he has loads of talent. Expect him to get far more than the 143 carries he saw last season, and to top the 1,000-yard mark on the ground next season.
3. DeVante Parker, WR, Miami Dolphins
For the first eight games of the 2015 season, DeVante Parker was essentially nonexistent. While he had one game with three catches for 46 yards, he had just one other catch for three yards over that span. It was pretty brutal for the young wideout from Louisville, Ky. but then he started clicking with Ryan Tannehill and made an impressive impact down the home stretch.
In the final six games of the season, Parker caught 22 balls for 445 yards and three touchdowns. He not only had back-to-back touchdown games to start that stretch, but finished the year with his best game of the bunch. In the finale, a victory over the New England Patriots, Parker caught five balls for 106 yards and a touchdown. Expect big things from the talented wide receiver in his second year, especially with another offseason to work with Tannehill.
4. Dorial Green-Beckham, WR, Tennessee Titans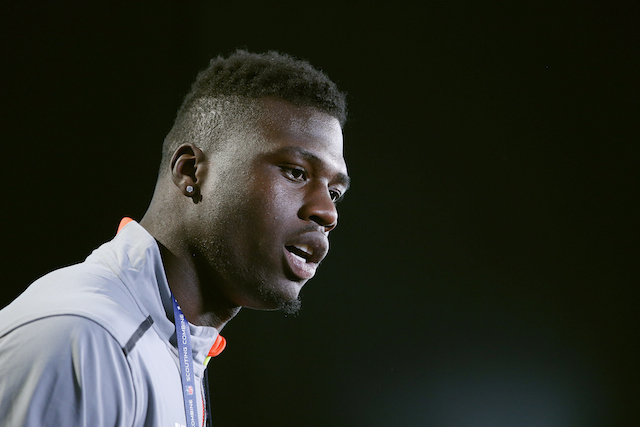 Dorial Green-Beckham has our attention. His season was all over the place, as he went from catching six balls for 113 yards one week to having zero catches the very next week. It took the rookie some time to get acclimated to the offense and things in Tennessee, but there's reason to believe that the combination of Mariota and Green-Beckham could be one of the scariest in the NFL in the near future.
Green-Beckham finished up his rookie season with 32 catches for 549 yards and four touchdowns. Basically, flashes of brilliance were there, but he has to put it all together, which he will next season. He will be one of the hottest fantasy football sleepers, especially with a healthy Mariota throwing him the ball, so keep your eye on this guy.
5. Will Tye, TE, New York Giants
The Giants really need to find a No. 2 receiving option after Odell Beckham Jr., whether it's a wide receiver or a tight end. While Rueben Randle wasn't bad last season, it could very well be Will Tye who winds up being Eli Manning's safety valve next season. Tye picked it up in a big way down the home stretch of 2015, catching 42 total passes for 464 yards and three touchdowns.
All three of Tye's scores came in the final four games of the season, and what's even more impressive is that over the 13 games he played last season, he managed to see 62 targets from Manning. Specifically, in the final eight games of the season, Tye received 50 of his targets. Manning was looking his way, and he should continue to do so when 2016 rolls around.
Statistics courtesy of ESPN.com.
Follow Jeff Smith on Twitter @JSM8ith