NFL: Broncos Would Be Foolish to Add Brian Hoyer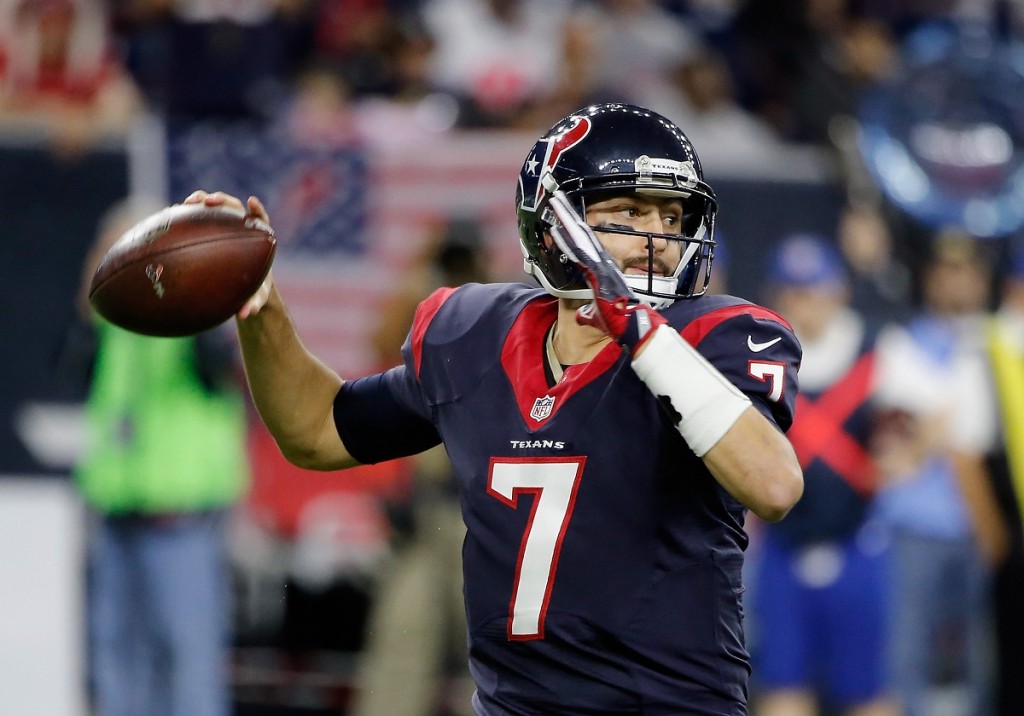 In pro sports, the only thing harder than climbing to the top of the mountain is finding a way to stay there. And thanks to an offseason that hasn't exactly gone to plan, the Denver Broncos may soon find this out the hard way.
It's not that future Hall of Famer Peyton Manning just up and retired following his victory in Super Bowl 50. Pretty much everyone believed that was going to happen. No, it's that after offering backup quarterback Brock Osweiler a pretty reasonable contract to take over the starting gig, the former Arizona State standout — who started just seven games with the Broncos, going 5-2 — decided to follow the money all the way to Houston, joining the Texans on a four-year, $72 million deal — including $37 million guaranteed. Ouch.
In what has to be considered a backup to the backup plan (word play is fun), the Broncos opted to acquire Mark Sanchez from the Philadelphia Eagles in exchange for a conditional 2017 draft pick. While the "Sanchise" could be viewed as a reasonable placeholder, it'd be hard for anyone to actually seem him as a permanent solution. Which is why the Broncos looked at adding Robert Griffin III — before he signed before he signed with the Cleveland Browns last week — or finding a way to trade with San Francisco for Colin Kaepernick. As you can see, desperate times call for desperate measures.
And yet, in the midst of this game of musical chairs, there's one name we haven't yet mentioned: Brian Hoyer. In fact, now that he's been informed by the Texans that he will be released, Denver could easily look to add the journeyman to their roster. However, at the thought of this possibility, we have just a one-word response: don't.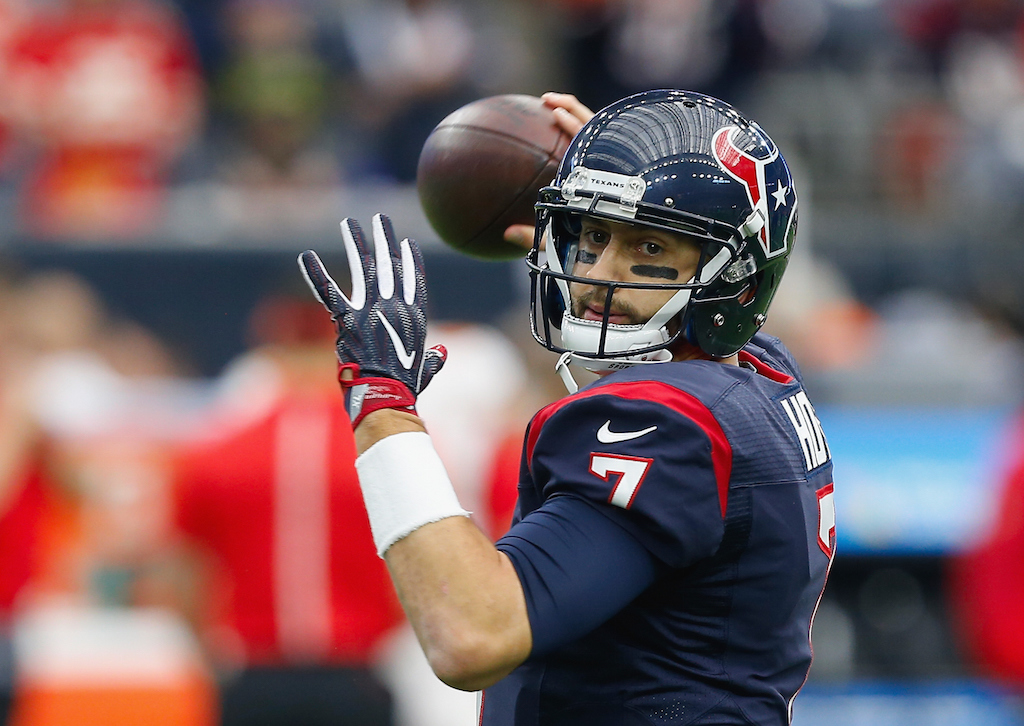 In 2015, Hoyer had arguably his best season in the NFL. In 11 games (nine as a starter), the 30-year-old went 5-4, throwing for 2,606 yards, 19 touchdowns, and just seven interceptions. But make no mistake about it, the seven-year vet is more of a "game-manager" than he'll ever be a "game-changer." And by signing Sanchez, the Broncos already have the former on their roster.
While we're at it, let's not forget what the once-Texans quarterback did when he reached the big stage of the postseason. During a 30-0 rout at the hands of the Kansas Chiefs, Hoyer had 136 yards passing and four interceptions. Even with an incredibly ferocious defense, we have a hard time believing the Broncos would be able to overcome that kind of terrible performance.
The fact is, as an NFL player, Hoyer has already peaked. Acquiring a player of his caliber would do nothing to help Denver get any closer to figuring out a longterm solution at the quarterback position. And isn't that the point?
The NFL is a quarterback-driven league. No matter how dominant your defense is, without a reliable player under center, the odds of winning a Super Bowl are not exactly in your favor. The Broncos had a solution in 2015 — that's why they made it to the top of the football mountain. Unfortunately, they don't really have one right now. Which is why it will be difficult for them stay up there. But trust us, Brian Hoyer is not the answer. Not even close.
Statistics courtesy of Pro-Football-Reference.com and ESPN.com.