NFL Bust Montee Ball Says His Arrest 'Pushed Me Over the Edge in a Good Way'
Montee Ball was supposed to become a household name with the promise that he'd take the Denver Broncos to the next level. Instead, the running back became a blip on the radar. While Ball was one of the stand-out stars of the 2013 NFL draft, he garnered headlines for all the wrong reasons. Now, he's become an advocate for the issues he faced.
Montee Ball fizzles out in the NFL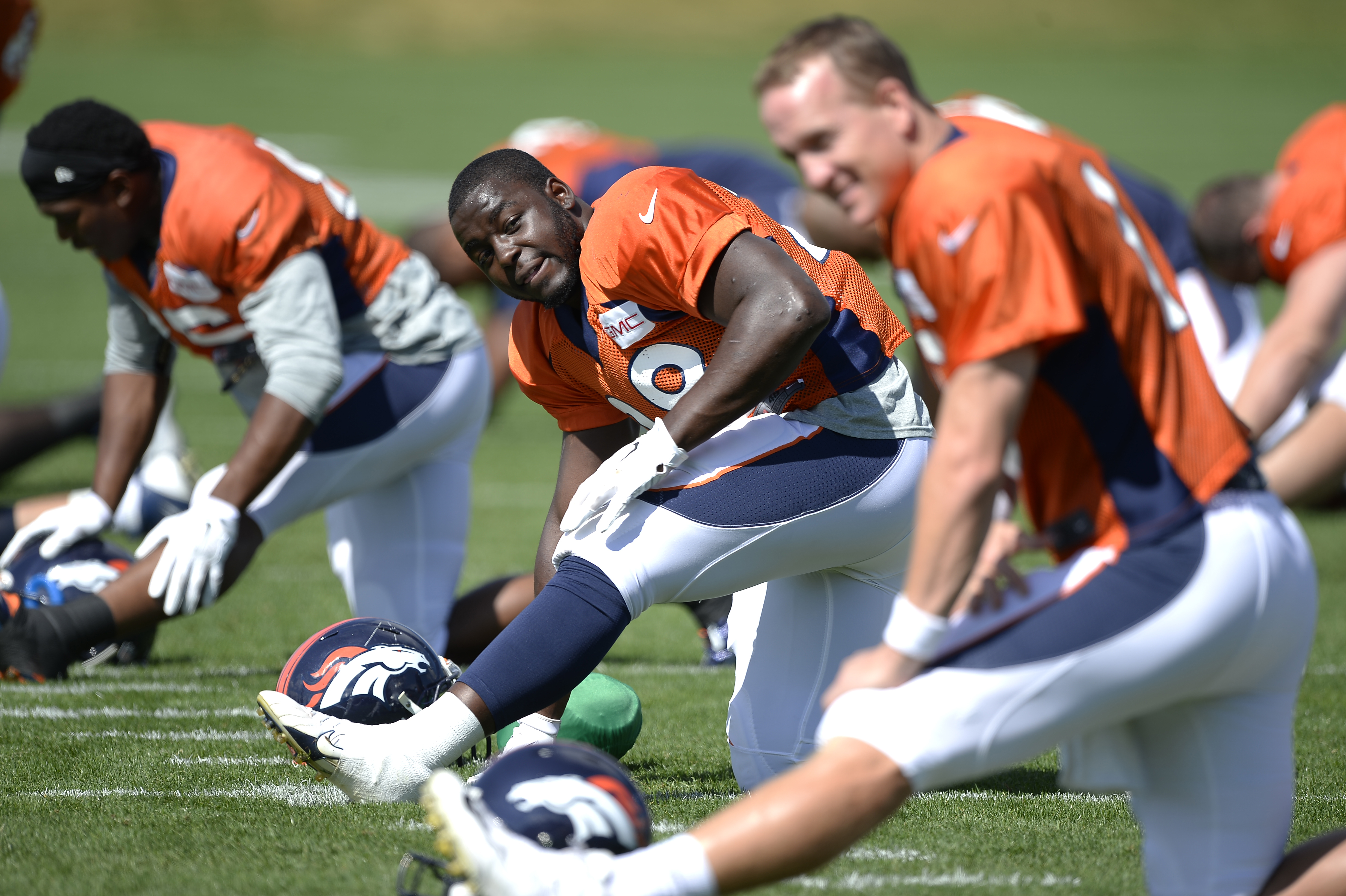 Ball impressed scouts during his time at Wisconsin. Ball propelled himself to the top of rankings as one of the country's best running backs. Then, the Broncos selected him with the 58th pick in the draft. Ball now had a Hall of Fame quarterback to look up to in Peyton Manning and a team of extraordinary talent.
Nothing came of it. According to Pro Football Reference, Ball appeared in just 21 Broncos games before his demons got the best of him. Now, he works to make sure that people do not make the same mistakes that he does.
Ball faces his demons
RELATED: Tony Mandarich Blames Alcohol, Painkillers for His Well-Publicized NFL Flop
Montee Ball did not blame his biggest problems on friends or family. They were his own. He never acknowledged the issue because he couldn't face the consequences. Ball told Insider:
For the entire part of my drinking life, I wasn't being honest with myself. But by being honest with myself, but reaching out for help, by sticking with my therapy, it feels that I am the most free, that burden has been lifted off my shoulders.

Former NFL player Montee Ball
According to Ball, his father was an alcoholic, too. Ball began to realize that the drinking wasn't just something to do with his friends. It was taking over his life. "I was drinking a lot in college, but still in the back of my head, I was like, 'Okay, everybody's drinking a lot here in college,' which doesn't make it any better," he told Insider.
As Ball entered the NFL, he began to realize that his alcoholism was a severe problem. He tried to face his issues head-on. But he finally reached a turning point when his demons bled over to his treatment.
Montee Ball pulls it around
RELATED: Former No. 2 NFL Draft Pick Ryan Leaf Was Arrested for a Dark Reason
Surrounded by friends, teammates, family members, and casual acquaintances who all drank with him, Ball used this to cover what he now admits is a problem. When he saw himself behaving violently, however, he knew that something had to change.
"The straw that broke the camel's back was obviously the domestic-violence situation," Ball said. "When I landed in jail … in my head I'm like, 'Okay, I've never done anything like this, what is going on with me?' And that pushed me over the edge in a good way to go to therapy."
The sports world is, unfortunately, filled with cases of domestic violence. However, we rarely get the stories of a player who publicly acknowledges his past faults instead of explaining them away or hoping that they grow forgotten. Ball will always live with the demons of his past, but rather than clawing for a redemption arc. He's used his recent years to use his own story as a cautionary tale.
Ball works with organizations like Overdose Data to Action to help those with similar problems and prevent others from facing them. He may have been a bust in the NFL with many demons in the background, but now Ball wants to use his darkest moments to shed light and prevent it from happening to other young people in his situation.