NFL: Calvin Johnson's Concussion Omissions Sheds Light on Unstable Lions
In his nine seasons in the NFL with the Detroit Lions, Calvin Johnson was arguably the best wide receiver of his time behind his stellar production. But Johnson's career came to a close much sooner than expected, drawing more questions toward the Lions' handling of the situation. As more time has passed, more crushing details have emerged.
Calvin Johnson's Hall of Fame-worthy career
After being selected with the second overall pick in the 2007 NFL draft, Johnson quickly rose to the ranks as one of the rising stars in the league.
Johnson's unique skillset and size at 6-foot-5 and 237-pound frame with track-like speed benefited him greatly at the next level. This guided him to notch 731 receptions, 11,619 receiving yards and 83 touchdowns. He had seven seasons topping 1,000 receiving yards, four with more than 10 touchdowns and topped 70 receptions seven times.
His statistical dominance helped him earn six Pro Bowl selections, three First-Team All-Pro nods and a Second-Team All-Pro selection. Johnson also secured 15 NFL records, including the most receiving yards in a single-season with 1,964 in 2012. He also holds nearly every all-time receiving mark in Lions' history and many memorable moments along the way.
Although he retired after just nine seasons, Johnson put together a resume that should one day lead to a Pro Football Hall of Fame induction.
Calvin Johnson's struggles with concussions
Beyond the production on the field, Johnson had his constant battles with injuries. He may have tremendous size and speed but oftentimes it came at a physical cost as he struggled to push past nagging ailments.
He underwent multiple surgeries after the 2013 season to repair injuries he suffered to his finger and knee. Johnson was hampered throughout the 2014 campaign with an ankle issue and went through another operation in an attempt to fix his disfigured finger that the Lions' training staff had told him to take care of when he retired.
Johnson also tried other forms of medical help to relieve pain, such as Percocet, but he wound up using cannabis to help alleviate the physical ailments. On top of that, he stated during a recent interview with Michael Rosenberg of Sports Illustrated that he had suffered multiple concussions that never showed up on the injury report.
"Bam, hit the ground real hard. I'm seeing stars; I can't see straight," he says. "But I know in a couple minutes I'm gonna be fine. Because I've done that plenty of times before." In 2012 he told reporters he suffered one against the Vikings. The Lions said (and maintain) that he passed their concussion protocol, and Johnson later apologized: "I misused the terms nerve damage and concussion." But he says now, "I knew I was concussed because I blacked out. I wasn't seeing straight. And they wanted me to change my story."
There simply wasn't the proper attentiveness and care in place in Detroit that contributed greatly to Johnson's early departure from the NFL.
Calvin Johnson's story another concerning Lions' misstep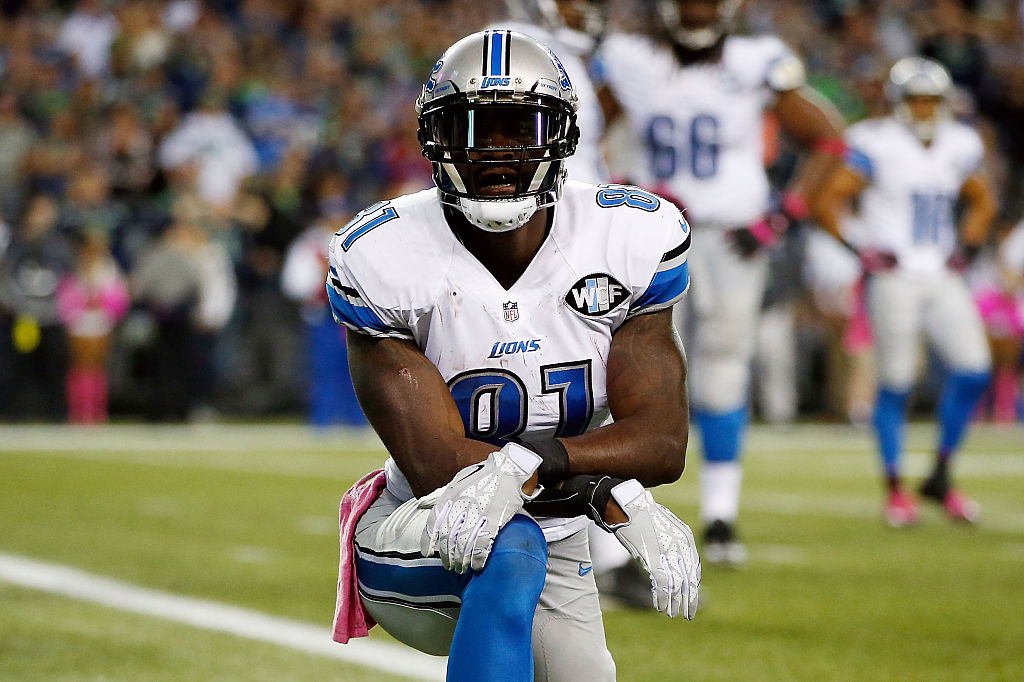 Over the last two decades, the Lions have been one of the most poorly run organizations exemplified through the handling of their players.
This became more notable after Johnson's retirement as he joined Hall of Famer Barry Sanders as the second star player to step away in the prime of his career with the franchise. Johnson, like Sanders, falls into the category of what could have been had they continued to play.
The Lions have had some success over the last six years with four winning regular seasons and two playoff appearances, but prior to that, the team experienced an 11-year postseason drought. Those on-the-field struggles combined with the injuries ultimately led Johnson to retire from the game, where he now says there was "a very strong possibility" he would have played longer had the team won more despite the nagging ailments.
It has been three years since Johnson has stepped away from the game, but this situation provides an opportunity for the Lions to take the necessary steps to prevent a case like this from happening again.