NFL: Can DeMarco Murray Return to Elite Form With the Titans?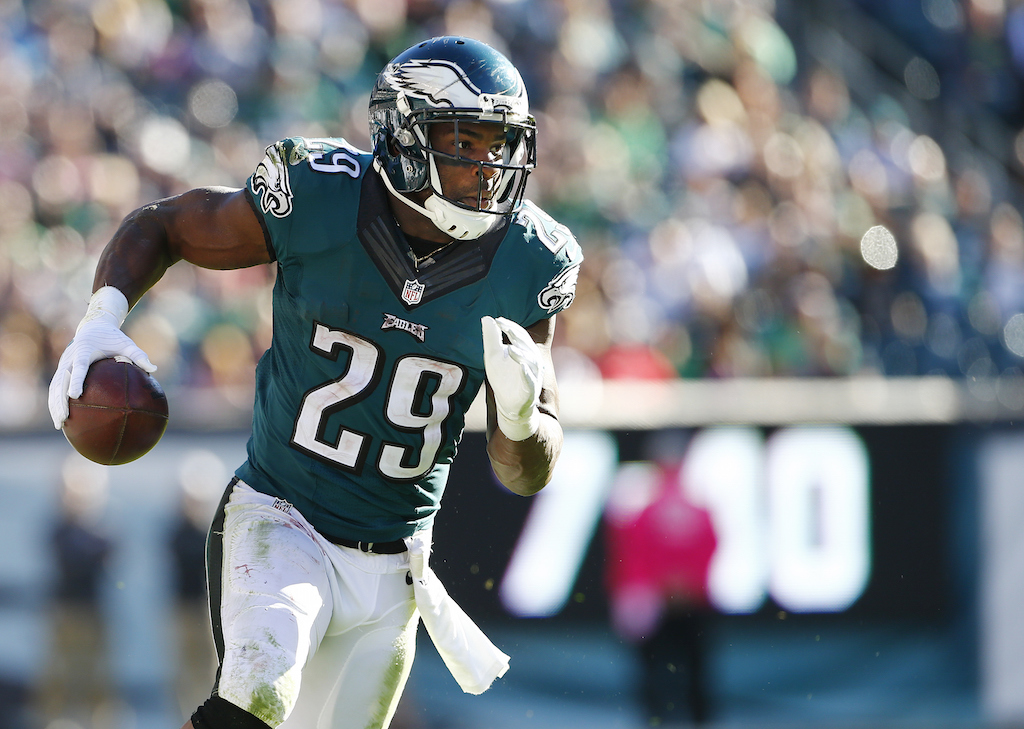 It has been a whirlwind year for running back DeMarco Murray, beginning with a decision to leave the Dallas Cowboys in free agency last offseason for the Philadelphia Eagles. He had hoped the change of scenery would give him the opportunity to not only get paid like one of the premier tail backs in the league but also compete for a championship in Chip Kelly's high-octane offense.
Murray was coming off his most productive season with the Cowboys, leading the league with 1,845 rushing yards and a career-best 13 rushing touchdowns that helped earn his second straight Pro Bowl selection. He also etched himself into NFL history, becoming the first player to have eight consecutive games with 100-plus rushing yards to begin a season while also breaking Dallas's franchise records for most rushing yards and most games with 100-plus rushing yards in a single season.
However, things didn't pan out the way Murray hoped as he struggled to play on Kelly's offense, which was predicated mostly playing out of the shotgun in the read option. He rushed for less than 70 yards on 12 occasions with three performances gaining less than 10 yards. Murray also cracked over 100 rushing yards just once and failed to reach the end zone in nine games. On top of that, he saw himself fall lower on the depth chart behind both Ryan Mathews and Darren Sproles near the tail end of the season.
The situation only worsened as the season wore on, with Murray's frustration involving his limited role within the offense brewing publicly to the media on a few occasions. In truth, he saw himself get removed from the starting lineup by early December and had just 38 carries as a backup for the Eagles in the final six games of the season. The firing of Kelly with a week left in the regular season didn't clear things up as the Eagles were still looking to find another team that would take Murray off their hands.
There was some thought that maybe hiring a new head coach, Doug Peterson, would change matters given that he had a run-heavy offense as the offensive coordinator with the Kansas Chiefs that featured another premier running back in Jamaal Charles. Even with Charles sidelined for much of last season, the Chiefs still stuck to the running game with his backups Charcandrick West and Spencer Ware combining for 1,037 rushing yards and eight touchdowns in 2015.
However, things apparently remained the same between both sides with the Eagles making Murray available in the trade market earlier this week. It didn't take long for the Tennessee Titans pounce on this situation, acquiring the five-year veteran for a cheap price by just exchanging fourth-round picks from this year's NFL draft, which essentially meant moving down just 13 spots in that round.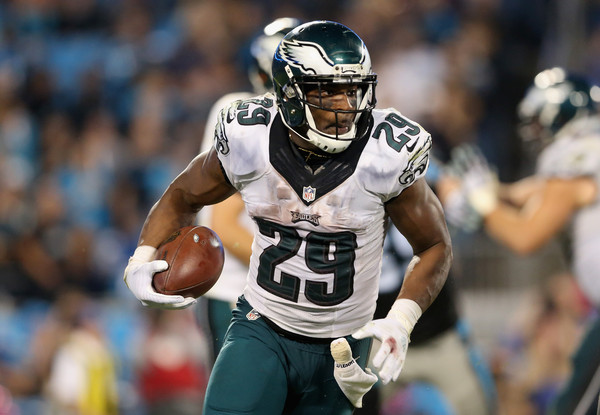 The Titans also restructured their new running back's deal, which will pay him 25.5 million over the next four seasons, including $12.5 million guaranteed. From that amount, $6 million is fully guaranteed this upcoming season and $3 million is fully guaranteed in 2017. The remaining $3.25 million is guaranteed for injury only at signing, and will be made fully guaranteed on the fifth day of the 2017 league year. Murray also has incentives that could make the deal worth up to $33 million.
Under his previous contract with the Eagles, he was scheduled to make $31 million over the duration of the deal. Murray has the chance to make more money if he meets the incentives in his new contract with the Titans. More than anything else, he has a fresh opportunity to bounce back after a disastrous 2015 season. Tennessee has not had a Pro Bowl-caliber running back since the days of Chris Johnson and they have struggled to find a reliable option over the last two years.
With that in mind, Murray is a huge upgrade to Tennessee's running game, which ranked 25th in the league last season (with just 92.8 yards per game) and 18th in rushing touchdowns while being tied for fourth in most fumbles (nine). Although he experienced a down year in terms of production, the 28-year-old ran for 703 yards with six rushing touchdowns — a slightly better number than the Titans' top two running backs last season, Antonio Andrews and Dexter McCluster, who combined for 647 rushing yards and four rushing touchdowns.
The Titans may have ranked 26th in team rush attempts (371), but Murray's addition will provide a renewed commitment to the running game and ease the load off Marcus Mariota in his second season with a proven running back behind him. He can also be a viable part of Tennessee's passing game as he is a reliable check down option, hauling more than 50 catches while averaging 6.6 or greater yards per catch in each of his final two campaigns with the Cowboys. He was also a featured part of the Eagles' passing attack last year, recording 44 catches with 7.3 yards per receptions and one touchdown.
All of this equates to Murray having a prime opportunity in front of him to once again re-establish himself as one of the premier running backs in the league. He will be one of the primary weapons in the Titans' offense alongside Mariota, tight end Delanie Walker, and  receiver Dorial Green-Beckham. It's a fresh new start for Murray to reboot his career that will be solely on him to take advantage of it all.