NFL: Can Kyler Murray get the Arizona Cardinals to the Playoffs in 2019?
Kyler Murray was so good at the University of Oklahoma during the 2018 season that the Arizona Cardinals jettisoned QB Josh Rosen to take Murray with the first overall pick in the 2019 NFL draft. Now that the job is his, the pressure is on for the Cardinals to improve after a pitiful 2018. Expectations couldn't be higher as Murray has drawn comparisons to Kansas Chiefs' QB Patrick Mahomes. So, can Kyler Murray get a struggling Cardinals team to the playoffs in 2019?

Pro — there is talent around him
One point in favor of Murray leading a playoff push for the Cards? He has several highly talented pieces in place already. Players such as:
Running back David Johnson. After having a huge 2016 and missing most of 2017 due to injury, Johnson underperformed last season with only 940 yards rushing. According to some reports, it was Arizona's coaching staff that may have inhibited his progress. New offensive schemes could help Johnson return to his old form.
Wide receiver Larry Fitzgerald. This future Hall of Famer had only 69 catches last year, so the 35-year-old's decline may be imminent. It's likely Fitzgerald has at least one more solid season in him, though. Even if he can't match his previous numbers, the dependable Fitzgerald will help Murray's development on and off the field.
Cornerback Patrick Peterson. He may not impact Murray directly, but Peterson's a star in the defensive backfield for the Cards. He's a nightmare for opposing QBs to deal with and gives the team a better chance to win every Sunday.
Con — the Cardinals have a new coaching staff
One strike against Murray's potential for a playoff push is the new coaching staff. Kliff Kingsbury was highly sought after in the offseason by multiple NFL and college teams. He has a reputation as an offensive mastermind.
The only problem is that the NFC West is not the Big 12. Kingsbury has never coached at the NFL-level before in any capacity. There are college coaches much more successful than him – Nick Saban, Steve Spurrier, and Chip Kelly are three that come to mind – who were unable to win in the pros.

It won't be impossible for Kingsbury's staff to turn the Cardinals around this year, but they face an uphill battle based on his lack of NFL experience.

Pro — history is on his side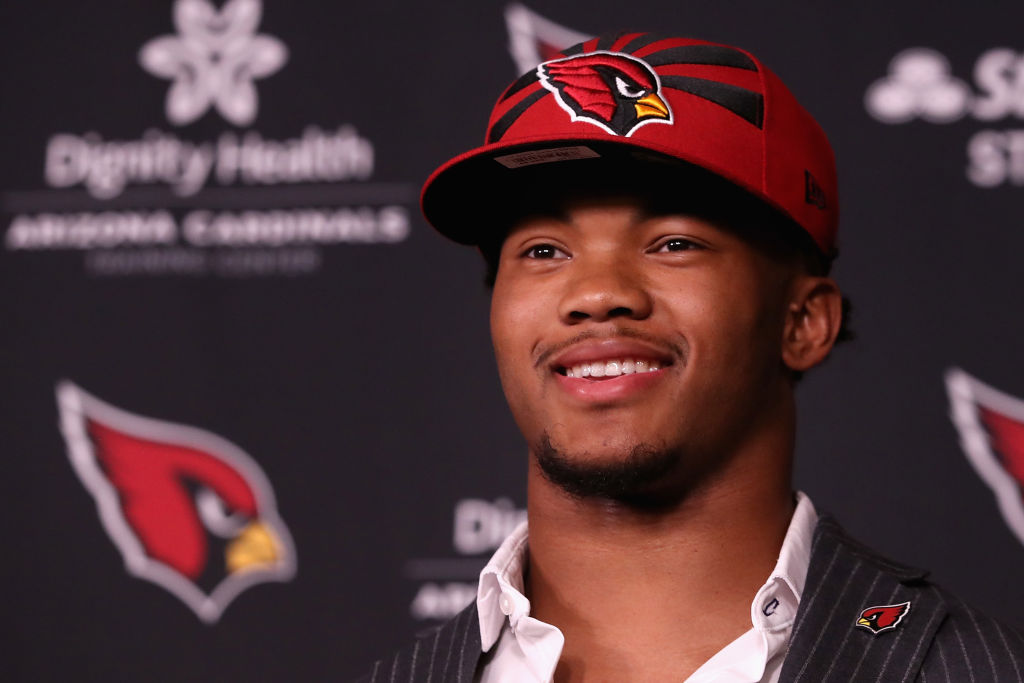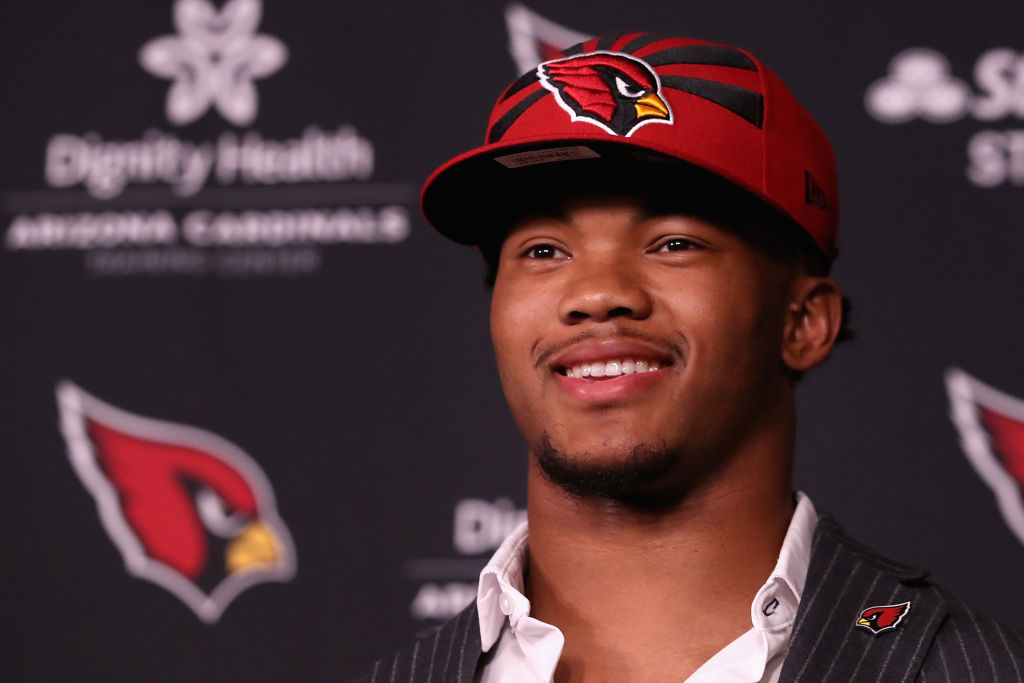 While most NFL rookies such as Kyler Murray have a steep learning curve, his could be less. Success rate is one way to gauge a college quarterback's NFL potential, and Murray's success rate was the best in the 2019 draft class. Murray and Baker Mayfield, who shined as a rookie with the Cleveland Browns in 2018, achieved similar success rates in college. Every player is different, but that stat indicates he has the potential to succeed.

Con — the NFC West is a tough division
The NFC West is one of the tougher divisions in football with some very competitive teams, including:
Los Angeles Rams. The Rams are coming off an NFC championship and Super Bowl appearance with zero signs of slowing down.
Seattle Seahawks. They may not be what they once were during their mini-dynasty. But they did make the playoffs, and they still have Russell Wilson, so they're sure to be a threat.
San Francisco 49ers. They struggled in 2018, but if they can get a healthy, 16-game season out of Jimmy Garappolo, they may improve significantly.
Assuming Garoppolo plays (and plays reasonably well), the Cardinals could be looking at six very tough games on their schedule with no easy wins in the division.

Con — Kyler Murray has a poor supporting cast
While the Cardinals do have some talent as noted above, they have a lot of holes at multiple positions. Their 2018 production was abysmal:
They managed only three victories.
Offensively, they ranked dead last in points and yards gained.
Defensively, they ranked dead last in rushing yards allowed and rushing touchdowns. They ranked 27th in yards allowed.
Their overall performance was so bad, they fired coach Steve Wilks after only one season at the helm.
Ultimately, Kyler Murray looks like an intriguing prospect who may one day become a great QB. However, the odds of him overcoming the many obstacles facing both him and the Cardinals to lead them to a 2019 playoff berth seem unlikely.