NFL: Can Percy Harvin Get Past His Injuries?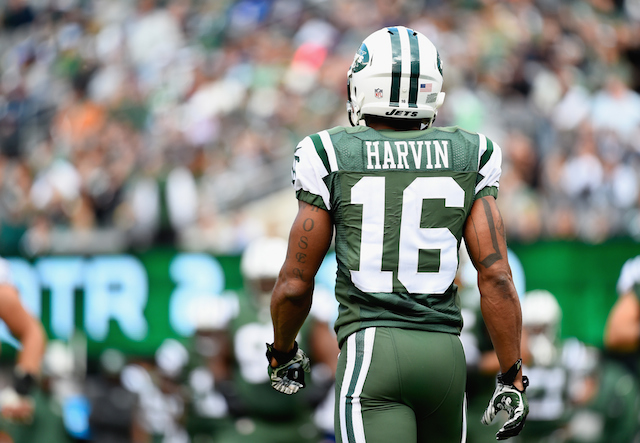 Throughout Percy Harvin's NFL career, a constant theme is his battle to remain healthy. Due to injuries dealing with his ankle, hip pointer, and tendonitis in his knee and heel, he missed a lot of practice in his final season at Florida in 2008, which created concerns about his durability as he entered the league. Harvin also has a long history dealing with migraines, which forced him to miss games from time to time.
In short, Harvin involved some red flags, but the Minnesota Vikings took a chance on his promising talent with the 22nd overall pick in the 2008 NFL Draft. Harvin was productive in his three seasons with them, missing just three games over that span, which included his lone Pro Bowl selection in his rookie year along with a breakout 2011 season that saw him record career highs in catches (87), receiving yards (967), and receiving touchdowns (six).
Harvin looked poised to advance his career; he already proved to be a high-impact player as a kickoff and punt returner and wide receiver, as well as a solid threat on designated running plays. However, the injury bug finally caught up with him in his fourth and final year with the Vikings, seeing his season abruptly end after just nine games due to a severely sprained ankle.
Things quickly changed for him the following season as he was dealt to the Seattle Seahawks in March 2013 in exchange for first- and seventh-round draft picks in the 2013 NFL Draft, as well as a 2014 third-round draft pick. Immediately following the trade, Harvin inked a six-year, $67 million contract with $25.5 million guaranteed.
But it didn't take long for another health issue to spring up as he was diagnosed with a slight labrum tear in his hip while training during the offseason. Harvin underwent hip surgery in August, and then came back in Week 11 to play his former team. His triumphant return would be short-lived as he experienced inflammation in his surgically repaired hip, which forced him to miss the rest of the regular season.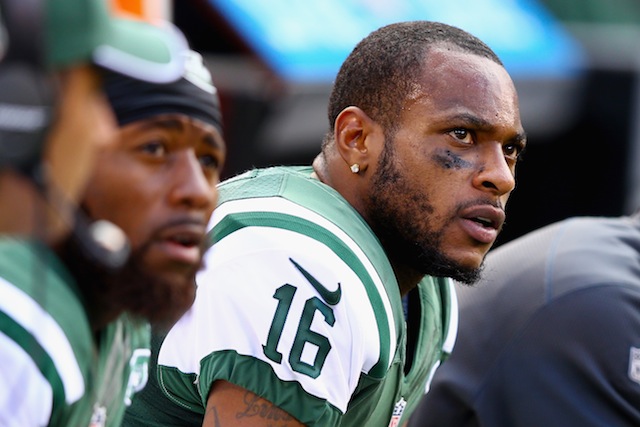 Harvin did make a return to the field in Super Bowl XLVIII, which saw him return the kickoff for a touchdown to start the second half, helping Seattle win their first championship in franchise history. His time with the Seahawks wouldn't last long, however, as the team traded him to the New York Jets amidst rumors that he fought with teammates in the locker room and often refused to go back into games.
Harvin played in all eight regular-season games for the Jets in 2014, recording 29 receptions for 350 receiving yards with one touchdown and 110 rushing yards on 22 attempts — but then he was released the following offseason. Harvin joined Rex Ryan with the Buffalo Bills this past season, but he only played in just five games before his hip flared up again, effectively ending his season and making retirement a serious option.
Even with that mind, the 27-year-old seems interested in continuing his career, with reports of him hoping to sign with either the Buffalo Bills or Baltimore Ravens. At the same time, there are obvious question marks surrounding his ailing health. Harvin hasn't been able to play in a full season since 2011, and his hip has been a nagging problem over the last four years.
Harvin does possess the talent to be a high-impact player, but the big question is whether or not he can remain relatively healthy. There are a few teams that might take a chance on him, but they may be apprehensive because of the health concerns. Yes, Harvin is entering what should be the physical prime of his career, but until he proves that the injury bug is no longer an issue, he will be known as a player who failed to tap into his full potential.
Statistics courtesy of Pro-Football-Reference.com and ESPN.com.