NFL: Can the Broncos Keep Winning With a Struggling Offense?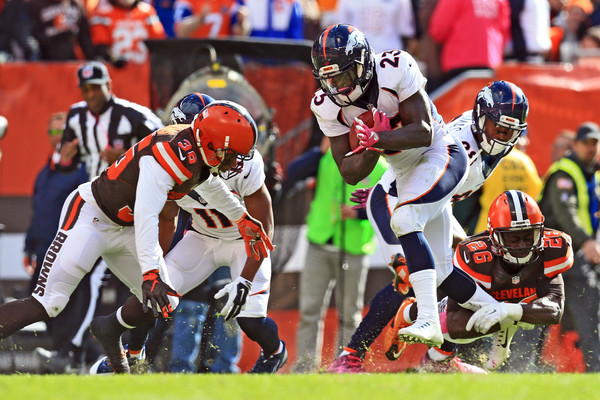 Isn't winning your first six games as an NFL team supposed to erase any doubts about your club? Usually if a team is able to keep winning like that to begin a season, criticisms from the outside world slip away.
For most of the remaining unbeaten NFL squads, this is clearly the case. The New England Patriots, Cincinnati Bengals, and Green Bay Packers have all put their talent on display to win their first handful of games. Little to no doubt is surrounding those teams right now. Their offenses are explosive at times and their defenses can shut the door when they need to. While this stands true for these three clubs, one of the other unbeaten teams seems to have the same amount of criticism as a 1-5 team.
Yes, the 2015 Denver Broncos are maybe the most maligned 6-0 team in the history of the NFL. Nobody doubts the greatness of their defense; in fact, people have been praising it as the best in the league. The problems, at least a majority of them, are found on the offensive side of the ball. Peyton Manning has struggled more than he has ever struggled (maybe aside from his rookie campaign so many years ago). The running game, which was supposed to be a strong point, as been almost nonexistent for the majority of the season.
Of course, all of these problems likely stem from an inconsistent offensive line that is still getting used to playing with one another. Despite recognizing the success of the defense and the unbeaten record through six weeks, people are picking the Broncos apart due to these offensive woes.
While they have won their first six games, you can't help but wonder if this team can keep winning these gut-wrenching battles week in and week out in the absence of a consistent offense. There is still certainly time for Manning and company to regroup, especially with a well-timed bye week in week 7. If they don't drastically improve though, just how far can these Broncos go this season? Let's explore.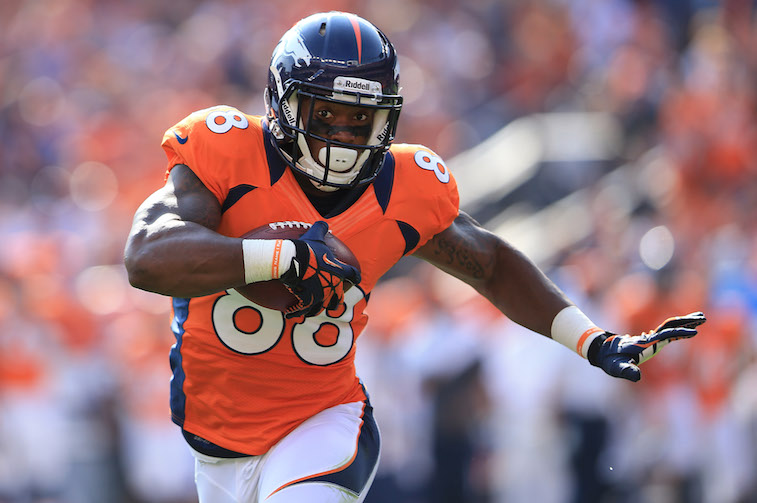 The Broncos have struggled against opponents that they should have handled so far this season, which could be a big concern when thinking about how many more times they can win with their current production.
The Cleveland Browns and Oakland Raiders have each given the Broncos a serious scare in the past two weeks and while those two teams are improving, there is no logical reason why Denver struggled with them when you see how good their defense is. All in all, the Broncos' opponents so far this season have a combined record of 10-24. After their bye week, things will get much tougher.
In week 8, the Broncos will get their biggest test of the season when the also undefeated Packers come into town. Denver's defense has been able to shut down pretty much every quarterback they have faced up until this point, but Aaron Rodgers is on a whole different level at the position. While the Broncos are more than capable of slowing him down, it is highly probable that Rodgers will put up some points, meaning Denver's struggling offense will have to keep up. The verdict is still out on whether or not they can do that.
After the Packers, Denver still has to play a decent Indianapolis Colts team, the powerful Patriots, the competitive San Diego Chargers (twice), and the AFC North's top two in the Bengals and the Pittsburgh Steelers. All of these teams have the ability to put serious pressure on the Broncos' defense and could also give their offense a world full of headaches. The schedule will be a gauntlet of tests for the Broncos. After the first few weeks post bye week, we will likely know just how good this team is.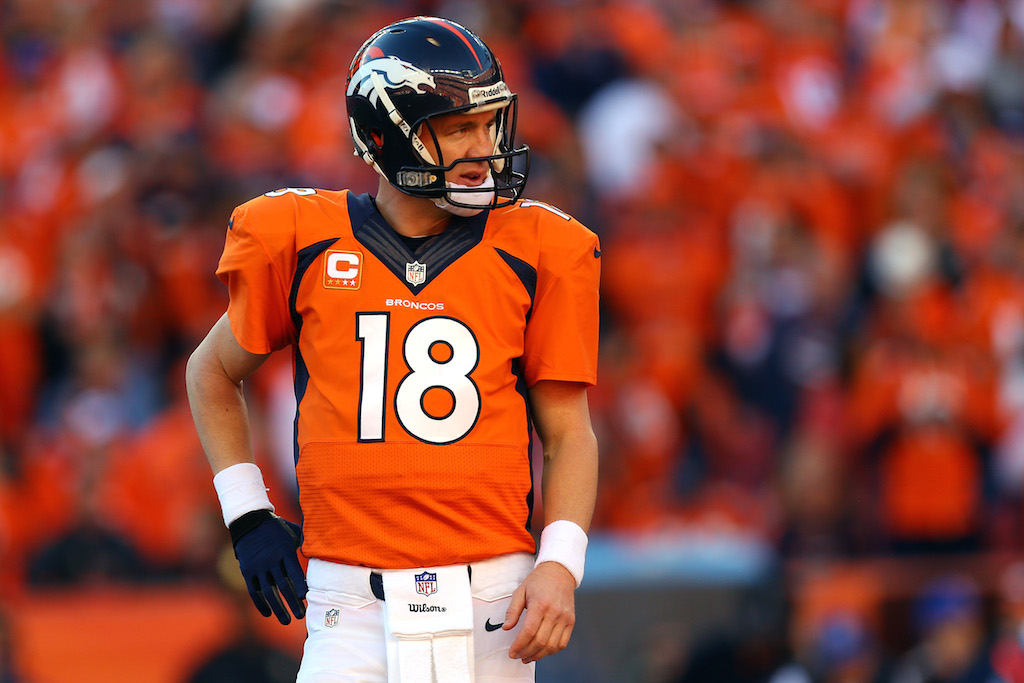 When you look at it, the current production of the Broncos is probably only good enough to get them four more wins, based on who they will face during the second part of the season. Of course, who's to say that this team won't figure it out on offense, at least to some degree?
The week 7 bye week couldn't have been more well-timed for this team. It's going to allow them to recuperate after a battle against the Browns, reanalyze their game plan and ultimately make the necessary changes. Peyton Manning has as high of a football IQ as any player in the history of the NFL, so you know he is ready to make adjustments. Also, with guys like Emmanuel Sanders and DeMarcus Ware banged up, the team needed a break this week.
Obviously, the game plan needs to change. Even this season, Manning has looked his best when he is in the shotgun and running an up tempo offense (they don't call him "the sheriff" just for fun). This is clear when you see his game-clinching drives against the Browns and others. Coach Gary Kubiak would be wise to tailor his offensive scheme towards those strengths and let his future Hall of Fame QB run the show.
While things have been mostly putrid for Denver's offense (who ranks 22nd in total yards), there is reason for optimism. Ronnie Hillman posted his second 100-yard effort of the season against the Browns last weekend. If the running game gets going, everything is going to open up in the passing game and life will be much easier for everyone. Also, they still hold two of the better receivers in the league in Sanders and Demaryius Thomas (who needs to stop dropping the ball).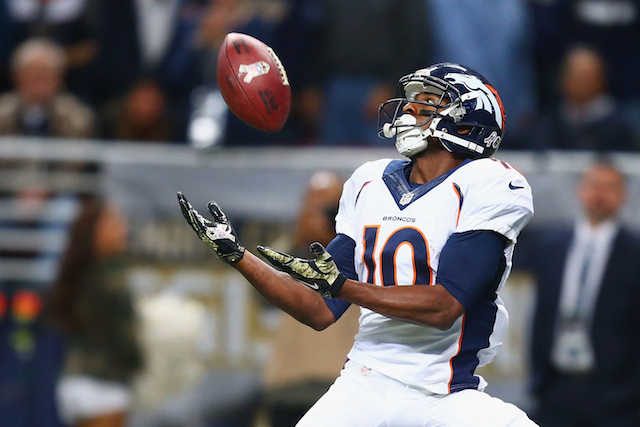 When you look at everything (the production, the struggles, the defense, the schedule), this Broncos team can win the AFC West and reach the postseason without showing dramatic improvement on offense. That is a testament to their four-game lead in the division and, more importantly, just how truly great their defense is. When you have a defensive unit that can score with guys like Aqib Talib and pressure the quarterback with others like Von Miller, they are going to be able to win you a bevy of games (as they already have done).
However, without improvement, it is tough to see this team making a serious run at the Super Bowl. We'll see how they play against those stronger opponents in the coming weeks, but if they struggle then, they will probably struggle in the postseason as well.
Saying that, it is also tough to believe that this team won't find a way to be more productive on offense. There is simply too much talent on this team for it not to happen, and with some tweaking and emphasis on taking care of the ball (way too many turnovers so far), the improvements could be dramatic. If this does happen and the defense continue to play at the same level, this a very legitimate Super Bowl contender that could win upwards of 13 games. Of course, as is usual in the world of sports, only time will tell.