NFL: Can the Cowboys Handle Losing Tony Romo and Dez Bryant?
The Dallas Cowboys have had what may be the most mixed 2-0 start in NFL history. While the team has won two division games, against the New York Giants and the Philadelphia Eagles, they've lost their two offensive leaders to injuries as well.
In Week 1, it was wide receiver Dez Bryant who went down with a broken bone in his foot. His timetable is completely up in the air at this point, but it seems that 6-8 weeks is realistic, per Clarence Hill of The Star-Telegram.
The Dez Bryant time frame for return remains 6 to 8 weeks, per cowboys. Bone grafts are common with foot fractures. They plan on him playing

— Clarence Hill (@clarencehilljr) September 20, 2015
Losing Bryant for any amount of time is just a brutal blow, but things got even worse in Week 2. During the 20-10 victory over the Philadelphia Eagles, Romo was tackled by linebacker Jordan Hicks. He landed awkwardly on his shoulder, and out came the medical staff. After all was said and done, it was confirmed: a broken left collarbone for Romo.
As for the timeframe of a potential return, eight weeks is the expectation for Romo. That is, obviously, a big chunk of the season on the sidelines. So now, with two stars down in two weeks, how can the Cowboys continue to grab wins until they see Bryant and Romo return? Let's break it down.
1. Don't put it all on Joseph Randle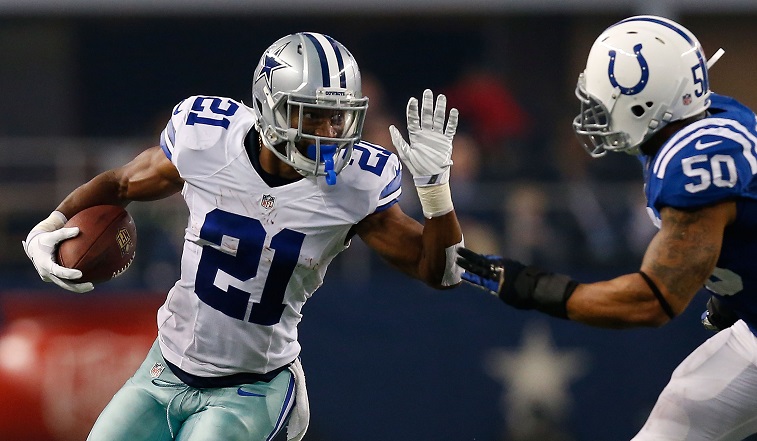 Randle has done a fair job replacing DeMarco Murray for the Cowboys, rushing 34 times for 116 yards, while adding four catches for 56 yards. It hasn't been bad, but if you expect to see Randle get the ball 20-25 times per game, it's just not realistic.
Fortunately, we think this is where not only Darren McFadden comes into play, but also Lance Dunbar and recently acquired Christine Michael. No one knows what to expect from Michael, but the Cowboys need to give all kinds of different looks in their run game. They also need to utilize their running backs through screen passes and as receivers out of the backfield in general.
Randle is a solid runner, but he's not an every-down back, which needs to be understood by the Cowboys. The good news for Dallas is that they have more than enough running backs to have the committee approach work just fine. Randle can be the starter, but you can't expect him to do it all.
2. Brandon Weeden, meet Jason Witten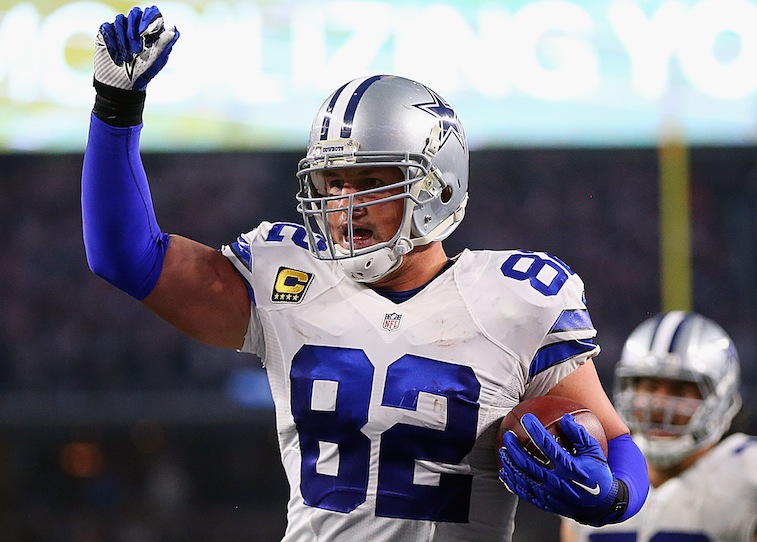 Romo and Witten are best friends, there's no doubting the connection that these two have on the football field either. Now, Witten needs to start hanging out with Weeden just a bit more. The fact that the Cowboys have a tight end who's as reliable as Witten is could very well be the difference between success and failure for Weeden.
We know that Weeden can manage a game, but unfortunately the run game isn't what it was in 2014. Weeden is going to have to do more than manage the game, which means he'll need to hit Witten early and often in games.
There's no Bryant to open up the field, nor is there a dominant run game, so yes, Weeden will be asked to make plays on a consistent basis. Of those plays, well, Weeden needs to find a way to make sure he doesn't overlook Witten, because Romo's favorite safety blanket should now become his favorite safety blanket over the upcoming weeks.
3. Trust in the defense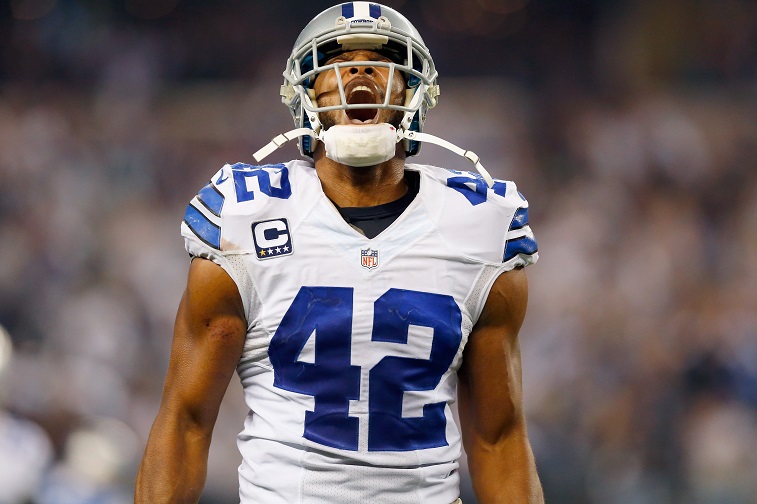 Probably the most pleasant surprise for Cowboys fans heading into Week 3 is the fact that their defense has done a great job over the first two weeks. Best of all, they've played without Orlando Scandrick, Greg Hardy, Rolando McClain, and didn't have rookie Randy Gregory in Week 2. It didn't matter, because this unit stepped up big.
While Week 1 featured a comeback victory against the Giants, they allowed just 289 total yards, held Eli Manning to 20-of-36 passing and kept Odell Beckham Jr. under 50 yards receiving. It was a strong defensive performance, but what they did in Week 2 was even better.
Dallas went into Philadelphia this past weekend, and aside from a late garbage time touchdown, the Eagles offense did almost nothing against the Cowboys. Philadelphia had 226 total yards, including a ridiculously low seven rushing yards. They forced three Eagles turnovers and held Murray to 13 rushes for exactly two yards.
This Dallas defense isn't anything close to the one we saw back in 2013, who allowed 6,645 yards throughout the season, ranking them as the worst in the NFL. The Cowboys need to control the clock and trust in their defense during the big moments. This means avoiding turnovers from Weeden and playing the field position game.
It won't be easy for Dallas, but they can have success without Romo and Bryant, even if the doubters want to say otherwise.
Follow Jeff on Twitter @JSM8ith