NFL: Can the Denver Broncos Win a Super Bowl With Mark Sanchez?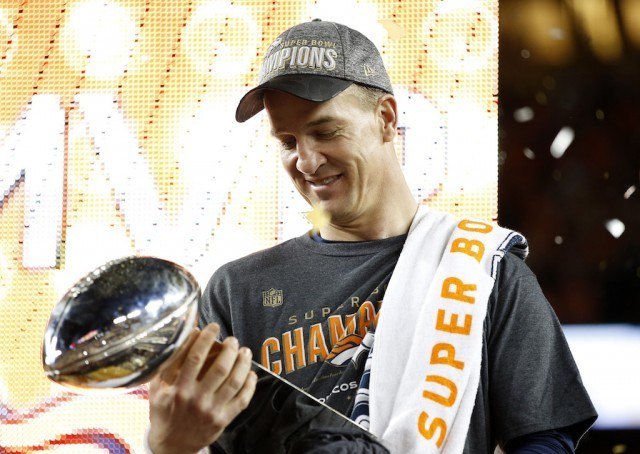 The Denver Broncos are set to look more than a little different in 2016. A month after their Super Bowl 50 triumph over the Carolina Panthers, their starting quarterback, Peyton Manning, retired. This was somewhat expected.  What was less expected: his heir-apparent, Brock Osweiler, bolting to the Houston Texans; standout defensive end Malik Jackson signing a massive contract with the Jacksonville Jaguars; and starting inside linebacker Danny Trevathan signing with the Chicago Bears.
Of course, the Broncos did add an All-Pro-caliber left tackle in Russell Okung for a bargain basement price (and another standout offensive lineman in Donald Stephenson) but while while rebuilding their offensive line was an absolute necessity, the most ballyhooed out of all of their 2016 offseason roster additions has been the acquisition of quarterback Mark Sanchez.
Sanchez spent the past two seasons as the backup quarterback for the Philadelphia Eagles, starting in 10 games over that stretch and and throwing for 18 touchdown passes and 15 interceptions. While the former USC Trojan hasn't been a full-time starting quarterback in the NFL since 2012, he is still considered the front-runner to start for the Broncos in 2016 as of now. Needless to say, that could all change if Denver acquires another veteran signal caller at some point this offseason, or somehow finds a pro-ready quarterback in the NFL Draft, but let's operate under the assumption that it will indeed be Sanchez leading the Broncos in their quest to repeat at Super Bowl champions when the regular season opens this fall.
The big question: Do the Broncos have any chance at defending their Super Bowl title with Sanchez under center? Here's our take.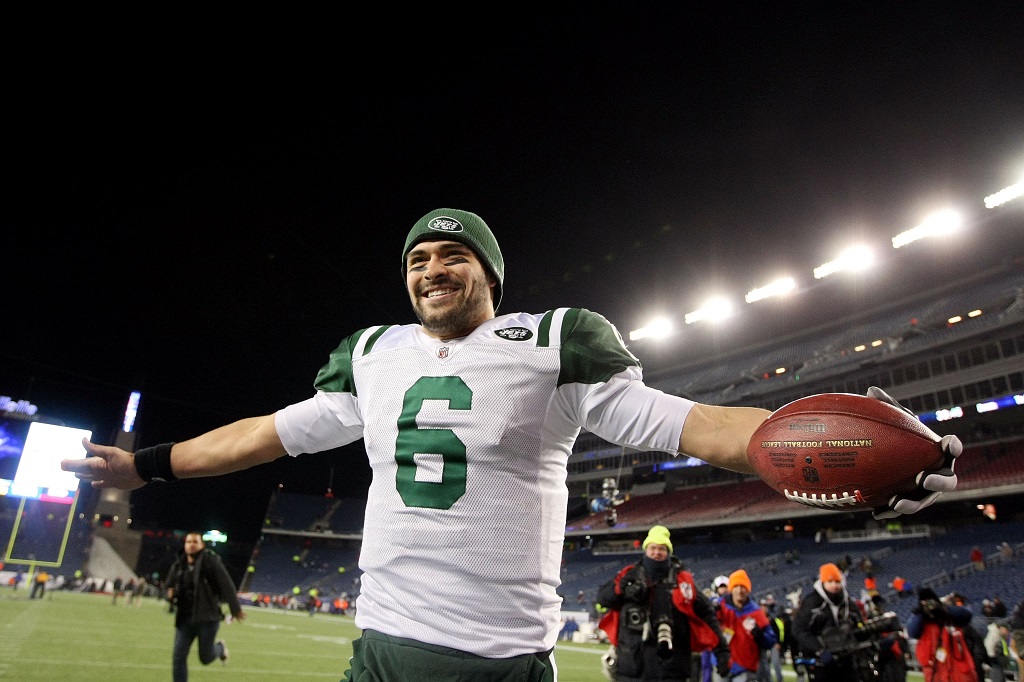 For most, the initial reaction to hearing about the Sanchez trade was laughter. This is, after all, the same guy who will forever live in NFL infamy for the "butt fumble," arguably the most embarrassing blooper in professional football history. He is also the same guy that lost his starting job with the New York Jets to none other than Geno Smith. Still, based on what we've seen during his seven-year NFL career, Sanchez may actually provide the Broncos with an upgrade at the most important offensive position on the field.
It's no secret that Manning looked nothing like a five time NFL MVP award winner during his last professional season. The future first-ballot Hall of Famer started in nine games and threw for 2,249 yards, nine touchdowns, and 17 interceptions with a quarterback rating of 67.9. In less than a year, Manning went from being the best player in the game to being a game manager whose role was to simply not lose the game for his team.
What most people don't realize: Osweiler wasn't much better. In his seven starts in place of Manning, the 25-year-old quarterback posted a 5-2 record, throwing for 1,967 yards, 10 touchdowns, and six interceptions while posting a quarterback rating of 86.4. While Osweiler's numbers were better across across the board, there is no arguing that the former Arizona State Sun Devil was far from a game-changer in the first significant game action of his professional career. In fact, the Broncos likely wouldn't have made it to Super Bowl 50 had the team not pulled Osweiler in favor of Manning during the second half of their come from behind win of the San Diego Chargers in Week 17.
The ugly truth of the matter is that Sanchez can't really be much worse for the Broncos in 2016 than the combination of Manning and Osweiler was for the team in 2015. And we actually think he will be an improvement. Physically, Sanchez is a better fit for Kubiak's offense than either Manning or Osweiler  — he has a big-time arm, is an underrated athlete, and excels from outside of the pocket. And for the first time in his career, he will have two Pro Bowl-caliber targets to throw the ball to (Demaryius Thomas and Emmanuel Sanders). The one area for concern with Sanchez is his propensity for turning the ball over. If he can get that under control, this trade will likely go down as yet another steal for Denver General Manager John Elway.
Only time will tell how Sanchez's career plays out in Denver, but you can count us among those who believe that he is capable of leading the Broncos to another Super Bowl title. This kind of goes without saying, but their defense will have to stay healthy, and they will have to find suitable replacements for Jackson and Trevathan to have a chance at repeating. But as the Denver Broncos proved in 2015, they can overcome below-average quarterback play on their way to winning a world championship.
All statistics courtesy of Pro-Football-Reference.