NFL: Can the Seahawks Make the Playoffs With Graham's Injury?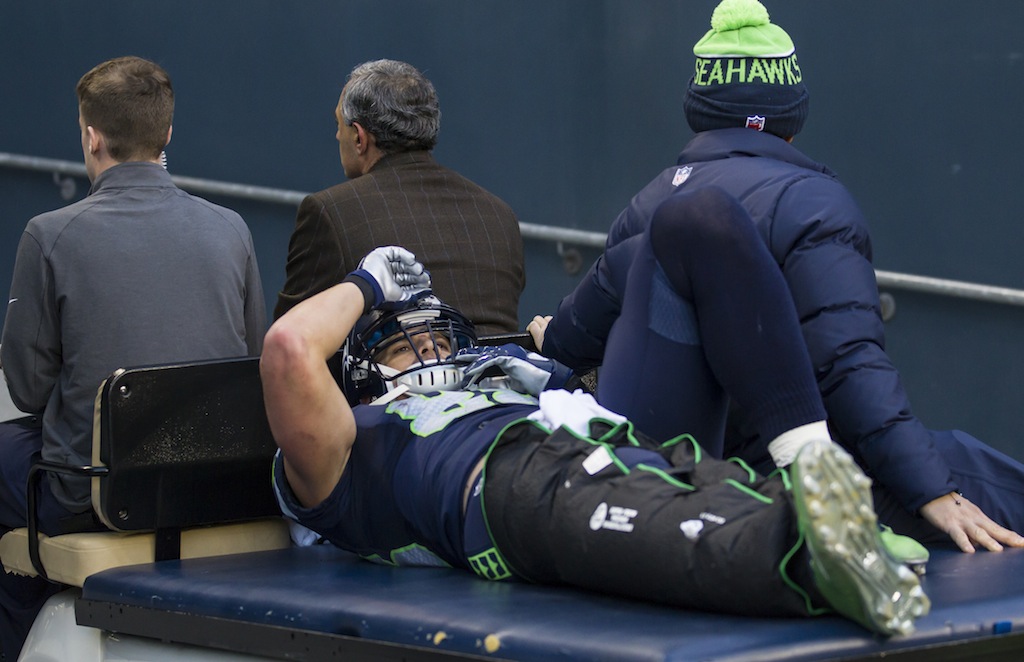 When the Seattle Seahawks acquired All-Pro tight end, Jimmy Graham, from the New Orleans Saints over the offseason, many people placed high expectations on him to continue producing at an astronomical level. Graham had strung together four consecutively productive seasons, hauling at least 85 catches, more than 850 receiving yards, and at least nine touchdowns over that span.
In his five seasons with New Orleans, Graham recorded more receptions, receiving yards, and receiving touchdowns than any other tight end in team history. He also became one of the league's premier receiving tight ends alongside New England Patriots' Rob Gronkowski. Although Graham is one of the top players at his position in the NFL, he greatly benefited from a pass-first offense with future Hall of Famer Drew Brees at the helm. This allowed him to thrive in the passing game, being the top receiving target in one of the league's potent offenses.
This doesn't suggest that his numbers were inflated, but the ball being thrown to him seven-plus times a game certainly lends a hand to giving him the opportunity to produce. That said, Graham's addition to the Seahawks was seen as one that could help them reach the Super Bowl for a third consecutive season.
It seems that Seattle's run-first offense didn't cause their front office to think twice about this deal — even while their offensive focus in recent years has been their ground attack. This severely limits the number of targets that Graham has seen in comparison to his days with the Saints. As expected, the 29-year-old vented some frustration early in the season about his reduced offensive role. He failed to surpass 60 receiving yards in five out of his first six games, but he did have a breakout game against the Carolina Panthers with 140 yards on eight catches. Despite that, he only hauled in two touchdowns this season, with zero trips to the end zone in the last eight games.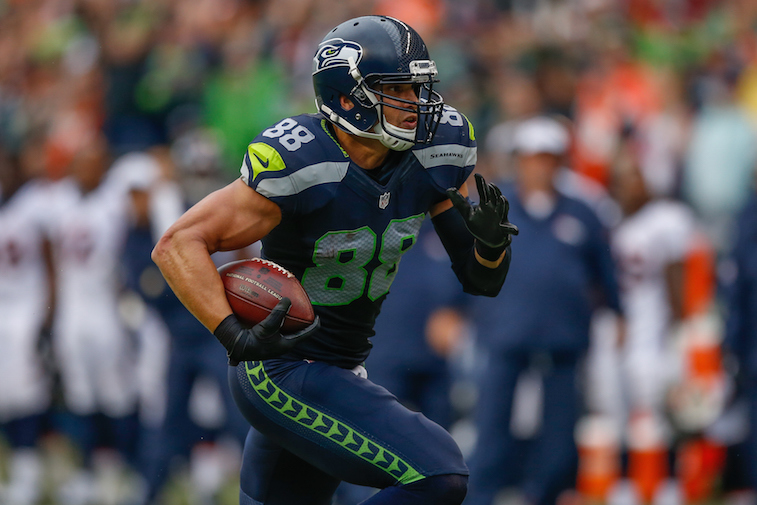 Graham's season came to a screeching halt in Week 12 against the Pittsburgh Steelers after he suffered a season-ending torn right patellar tendon while trying to catch his third touchdown of the year. In recent weeks, he had showed promise, becoming a larger part of the offense with Marshawn Lynch out for the season due to an abdomen injury. Graham was in the midst of one of most productive games of his year — a possible turning point for his performance this season.
With Graham out of the picture for the rest of the season, are the Seahawks' playoff chances greatly hindered? Not exactly. His absence shouldn't have a catastrophic affect on the Seahawks' offense. Although his injury leaves the team without one of its best receiving options, they still have other viable players in the passing game, such as Doug Baldwin, Jermaine Kearse, and rookie Tyler Lockett. Yes, Seattle lacks their star running back now, but the team has a strong replacement in rookie Thomas Rawls, who has three 100-yard-plus performances this season so far.
The Seahawks also have one of the league's top quarterbacks under center in Russell Wilson, whose dynamic ability as a passer and runner make him a tough matchup for opposing defenses. Wilson is having another productive season with 18 touchdown passes, seven interceptions, and a career-best 67.7 completion percentage. He is on pace for a career-high 102.9 passer rating and also coming off his best passing performance of his young career, throwing for 345 yards with a career-best five touchdown passes in the team's win against the Steelers last week.
Yes, Graham's injury does hurt the team's offense, but it's not a deathblow to their playoff chances by any stretch. Prior to the acquisition of Graham, Seattle proved that they can more than suffice without an elite tight end. Ultimately, if Wilson stays healthy and their defense can get back on track, another Super Bowl appearance could be in the Seahawks' future.
All statistics courtesy of Pro-Football-Reference.com, ESPN.com, and NFL.com.