NFL Cancels Thursday's Texans-Cowboys Game Due to Harvey
The NFL has canceled Thursday's game between the Houston Texans and the Dallas Cowboys in Arlington, Texas, so the Texans' players can return home to their families in Houston.
The NFL made the announcement Wednesday, after initially stating Tuesday night the game would be moved from hurricane-ravaged Houston to AT&T Stadium in Arlington, Texas. Seats started selling at $25 each with all proceeds donated to the United Way of Greater Houston Relief Fund.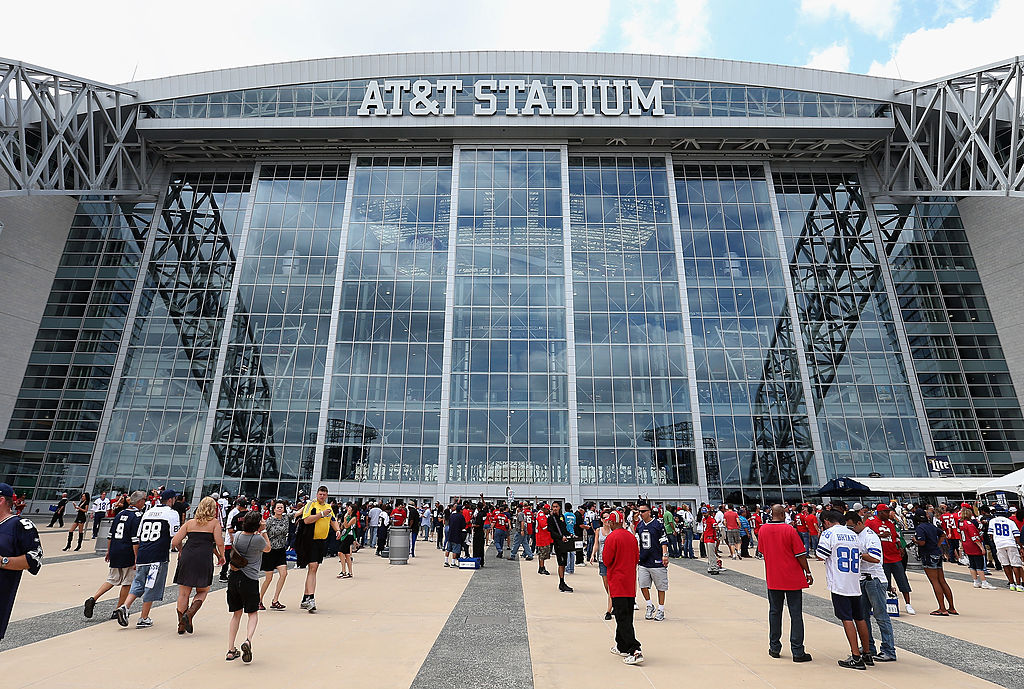 Wednesday's decision to cancel the game was made after local authorities said they found a safe route for the team to drive home, according to a statement released by Texans' Director of Communications Amy Palcic.
"At this time, the priority of our organization is getting our players, coaches and staff back home to be reunited with their families, many of whom have been evacuated from their homes and are currently sheltered," the statement read.
The statement went on to explain that fans who have purchased tickets to Thursday's game can choose to donate the money to relief records or request a refund through Ticketmaster.
We are heading home! ???????????? pic.twitter.com/CtRHcGOtnb

— Amy Palcic (@amypalcic) August 30, 2017
The Texans' statement also announced that the team's owner Robert McNair and his family will donate to recovery efforts an amount equal to the revenue that would have been generated by ticket sales for the game.
Around 40,000 tickets to the game had been purchased, as reported by ESPN.
The Texans had been in Dallas awaiting Thursday's game after flying straight to Dallas from the team's previous game in New Orleans against the Saints because of the storm, SB Nation reported.
Texans player J.J. Watt has been raising money to help the people of Houston and has raised at last $5.1 million to date.
$5.1 MILLION!

New Goal: $6 Millionhttps://t.co/SR6DmnNbyM pic.twitter.com/0Vfd3XMnDe

— JJ Watt (@JJWatt) August 30, 2017
"It's very difficult, not only because we have family and friends back there," Watt said, as quoted by SB Nation. "Some guys have young kids. Some guys have wives and families. But that's our city. It's very tough to watch your city get hit by such a bad storm and not be there to help."