NFL: Cardinals Make Huge Pickup by Acquiring Chandler Jones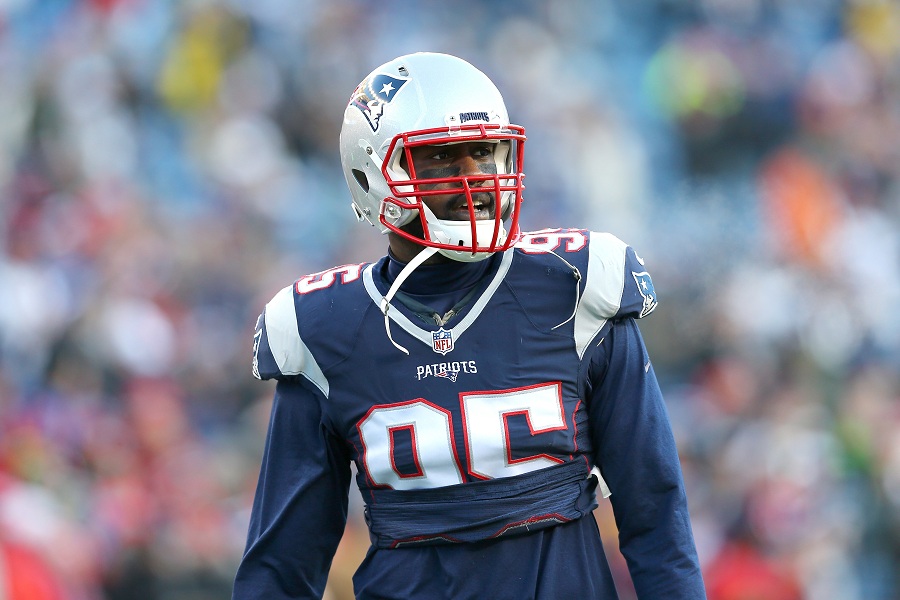 The Arizona Cardinals' successful 2015 season saw them finish with a franchise-best 13-3 regular-season record — just one game short of reaching the Super Bowl, which they haven't reached since 2008. However, there were a few glaring needs on the team last season with none greater than their lack of a true pass rush.
There's no doubt that the Cardinals possess one of the league's best defenses led by their talented secondary, but their one obvious weakness on that side of the ball is their inability to rush the passer effectively, ranking 20th in the NFL with 36.0 sacks in the 2015 season. Although they made an a strong early-season addition by signing Dwight Freeney — who led the team with 8.0 sacks despite playing in just 11 games — there wasn't a single player who notched a double-digit sack total. The next highest total after Freeney was 5.0 sacks from star defensive tackle Calais Campbell.
There's a pressing need to add a couple pass rushers in the offseason, which could have put the momentum in their favor against the Carolina Panthers in the NFC Championship game. In Super Bowl 50, it was clear what kind of impact an effective pass rush can have on the game, as the Denver Broncos' dynamic duo of DeMarcus Ware and Von Miller made it difficult for 2015 NFL MVP Cam Newton to establish any level of comfort due to their consistent pressure.
With that in mind, on Tuesday afternoon, the Cardinals made a bit of a surprising move by trading guard Jonathan Cooper and a 2016 second-round draft pick to the New England Patriots in exchange for Pro Bowl defensive end Chandler Jones.
The 26-year-old is coming off his best season in the league, posting a career-high 12.5 sacks, which ranked fifth-most in the NFL in 2015. He has also been an effective edge rusher in his first four seasons, with at least 6.0 sacks in each campaign and double-digit totals twice in the last three years. Since being selected in the first round of the 2012 NFL Draft, Jones had 36 sacks in 55 career games with the Patriots.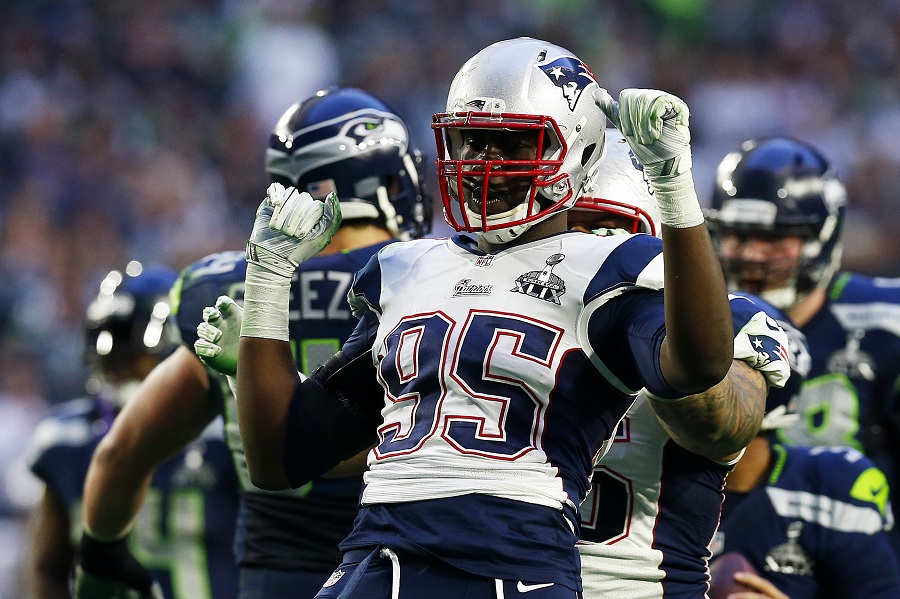 The decision to move Cooper came with ease given his struggles through his first three seasons in the league. Since the Cardinals took him with the seventh overall pick in the 2013 NFL Draft, the 26-year-old has been an utter disappointment. Cooper struggled to overcome mental hurdles following the broken leg he suffered in the third preseason game, which forced him to miss his entire rookie campaign.
In the last two seasons, Cooper has had just 11 starts; he lost his starting job at left guard in 2014 and he lost the starting role at right guard in 2015. He was expected to move to center this offseason, which would have marked his third position entering his fourth year. That said, Jones' addition to the Cardinals helps fill a much-needed hole, giving them a star defensive end just entering the prime of his career.
This could be a huge move, since that (over the last 10 years) Arizona has had record fewer than 40 sacks eight times while former defensive end Jonathan Abraham was the lone player to post double-digit sacks (11.5 in 2013) over that span. All of this only supports the importance of this move and the potential impact that it could have on the team moving forward.
Yes, there could be a hurdle with Jones entering the final year of his rookie contract, set to make $7.79 million. However, this shouldn't be a distraction for the Cardinals if he has a strong 2016 season, which would put him on the team's list of priorities. He's an immediate upgrade at the position and his presence alone could have a ripple effect on the entire defensive line.
It may help ease the pressure off Campbell concerning his role as the main force against the pass, and if Freeney returns, it will give Arizona a more formidable pass rush, which could help them extend their championship window with Carson Palmer at the helm of the offense.