Do You Know the NFL's Career Rushing Leaders?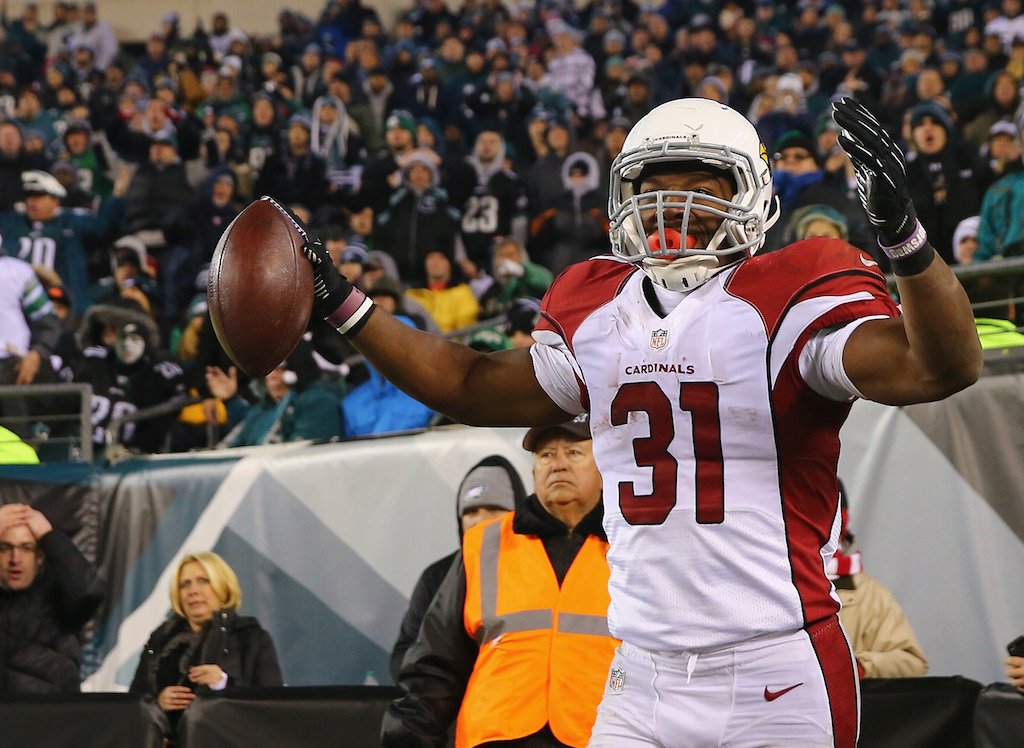 Given all the talented playmakers in the NFL, it seemed a bit curious that many people picked Arizona Cardinals running back David Johnson to lead the league in touchdowns. Yet, after watching the second-year player out of Northern Iowa annihilate the New York Jets on Week 6's Monday night game to the tune of 111 rushing yards and three touchdowns, maybe those early-season predictions weren't so far-fetched.
When asked about Johnson's outstanding performance, Cardinals wideout Larry Fitzgerald did nothing but sing his praises: "When you got a back like David Johnson, I mean, you got to feed him and he's going to make something happen. He's just got a knack for the big play. You just got to feed him." Through the first six weeks of the 2016 season, Arizona made a point to feed their lead back.
Luckily for them, all he's done is deliver. Johnson has already rushed for 568 yards and a league-leading eight rushing scores. With these numbers, the 24-year-old now has 16 rushing touchdowns in the first 22 games of his career. Considering he started only 11 of those contests, it's safe to say these marks are all the more impressive. Of course, there's "impressive" and then there's "all time." Johnson is quickly establishing himself as one of most elite running backs in the game, but he still has a ways to go to catch the NFL's career rushing leaders. See for yourself.
5. Jim Brown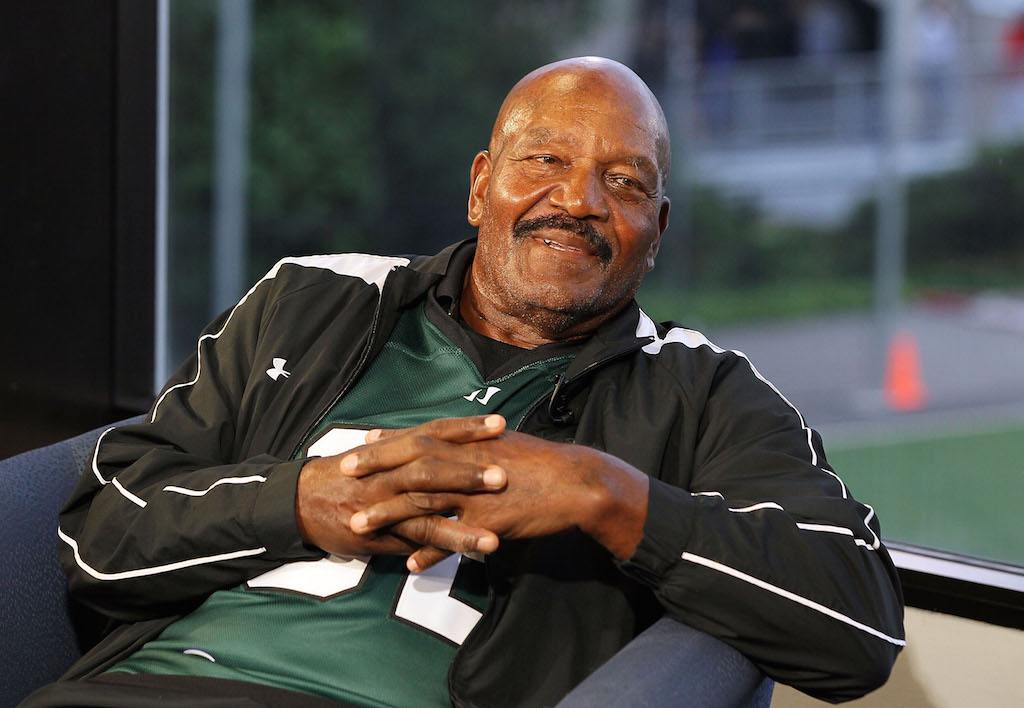 Rushing touchdowns: 106
Despite retiring from the NFL at 29 years old, Jim Brown is easily one of the best running backs to ever play the game. In nine professional seasons (all with the Cleveland Browns), the former Syracuse standout made nine Pro Bowls, earned eight First-Team All-Pro selections, won the MVP award three times, and rushed for 12,312 career yards. Oh, and Brown also averaged 104.3 rushing yards per game (tops in NFL history) and finished at No. 5 on the all-time rushing touchdowns list with 106. Imagine what he might've accomplished had he not walked away from the game in his prime.
4. Walter Payton
Rushing touchdowns: 110
Walton Payton was the ultimate running back. He had the ability to dominate the defense with both his speed and power. In 13 NFL seasons, the man they called "Sweetness" rushed for 16,726 yards, made nine Pro Bowls, and found his way into the end zone (with his legs) 110 times. It's safe to say they broke the mold when they made No. 34.
3. Marcus Allen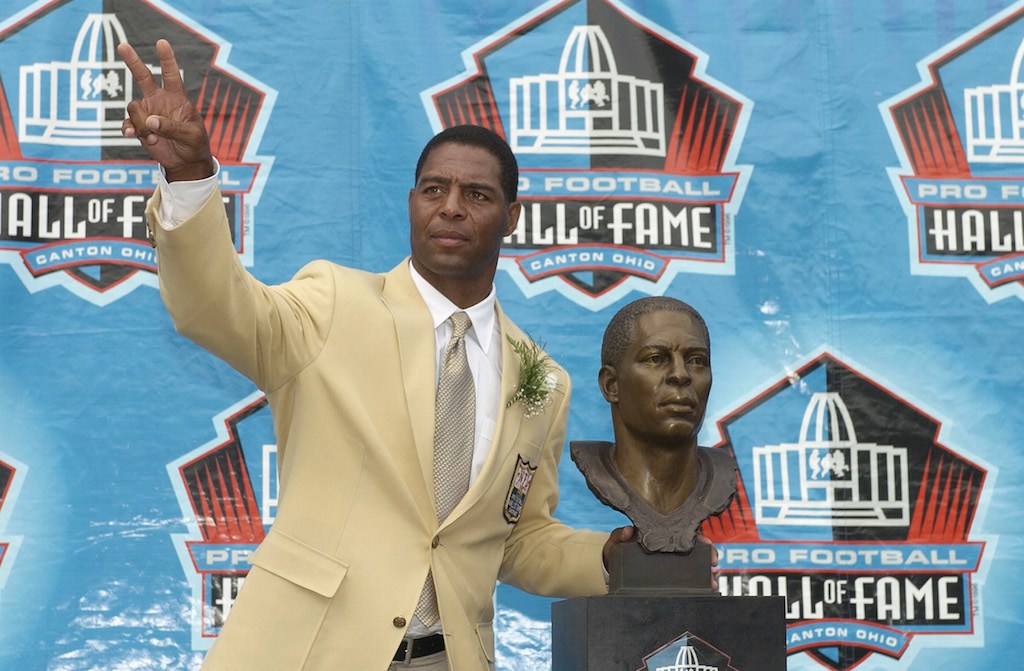 Rushing touchdowns: 123
In 16 combined NFL seasons (with the Oakland Raiders and Kansas City Chiefs), Marcus Allen put together the sort of career that most running backs only dream of. Along with one MVP award, the former USC superstar amassed 12,243 yards on the ground, made six Pro Bowls, earned First-Team All-Pro honors twice, and finished with 123 career rushing touchdowns. There's a special place for players like Allen — it's called Canton, Ohio
2. LaDainian Tomlinson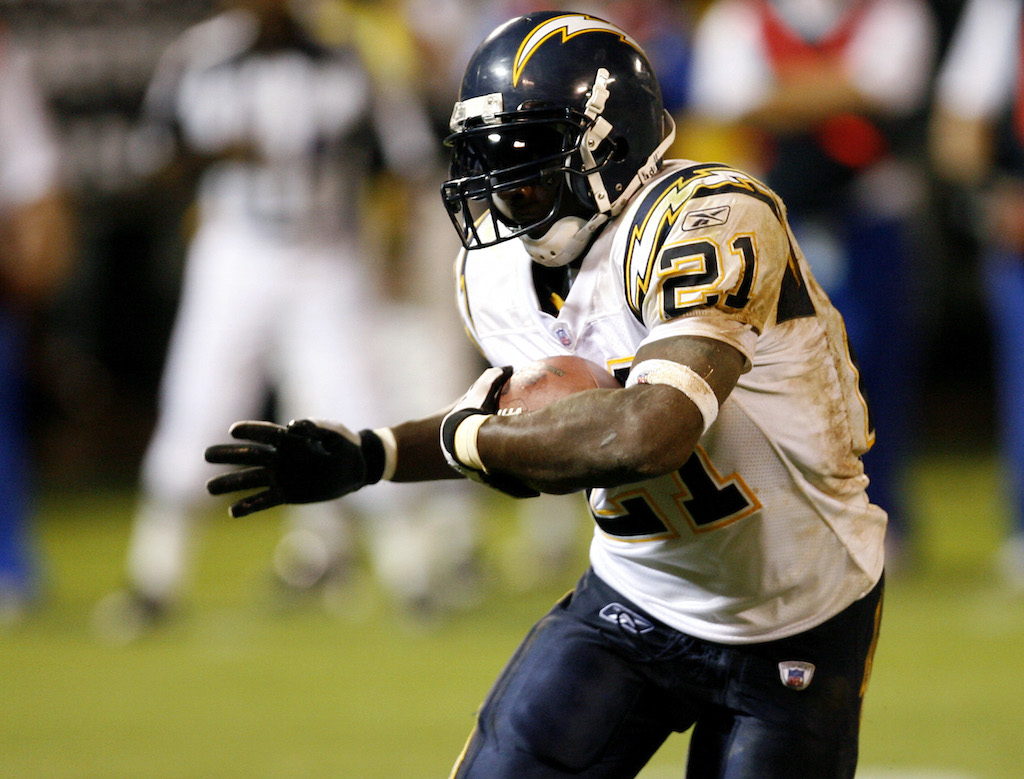 Rushing touchdowns: 145
There's a reason why running back LaDainian Tomlinson is considered by most to be a first-ballot Hall of Famer — he was just that good. During his 11-year career, L.T. won an MVP award, made five Pro Bowl teams, was a three-time First-Team All-Pro, and rushed for an insane 145 career touchdowns, including a league-leading 28 in 2006. Can we just give the guy a bust already?
1. Emmitt Smith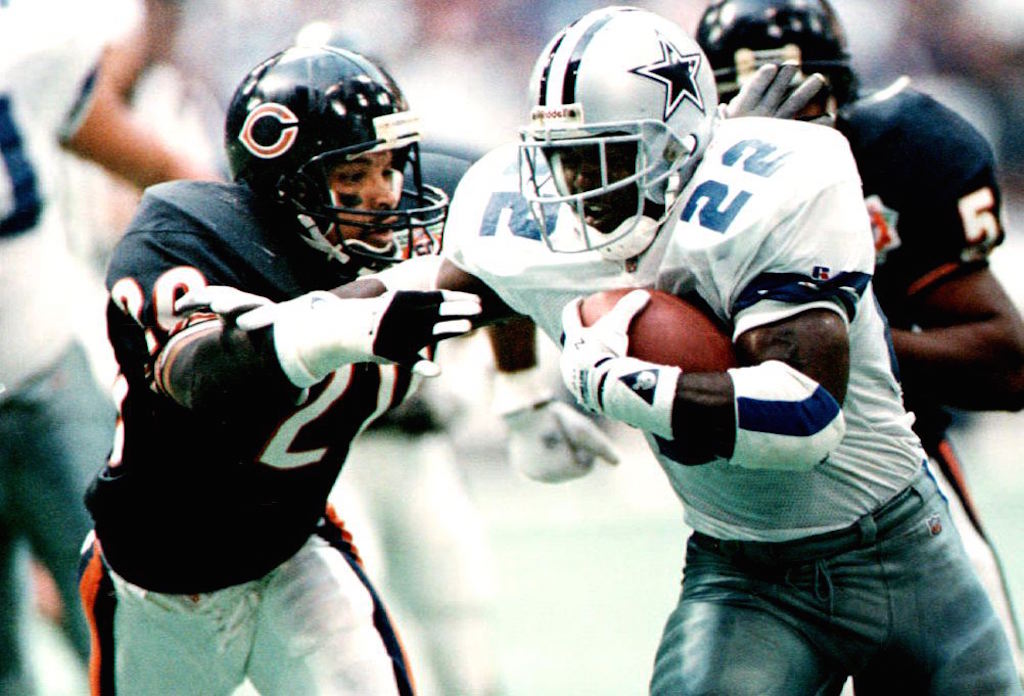 Rushing touchdowns: 164
No player in NFL history has more rushing touchdowns than the great Emmitt Smith — and they're not even close. In 15 seasons (13 with the Dallas Cowboys, two with the Arizona Cardinals), the Hall of Famer amassed 18,355 yards on the ground (the most ever), made eight Pro Bowls, and plowed into the end zone with a ridiculous 164 rushing touchdowns. Did we mention that Smith can also dance? Yeah, he can dance with the best (stars) in the world. That's a talented guy right there.
Statistics courtesy of Pro-Football-Reference and ESPN.