NFL: Checking Up On the Preseason Favorites for Super Bowl 50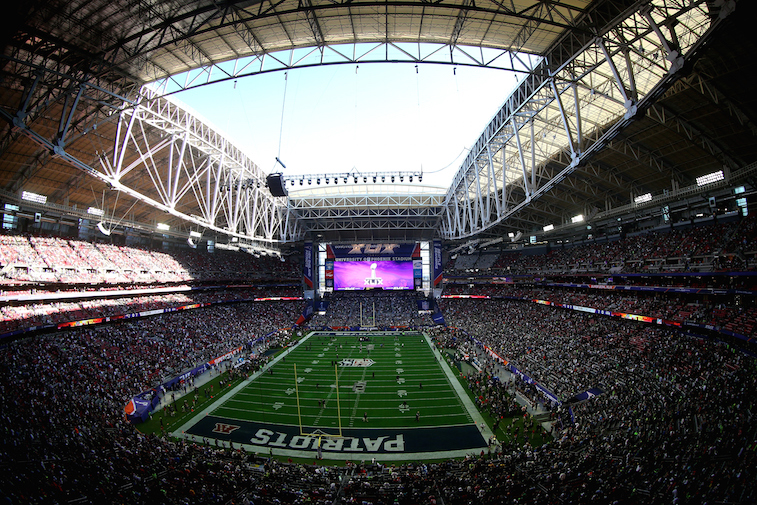 Heading into the 2015 NFL season, we made our list of the top five contenders to win Super Bowl 50. Thus far, three of those picks have made us look like experts, while a pair of the teams have severely underachieved and have made us look like football novices.
Though the group has a solid combined record entering week six of 19-5, the two struggling squads have just five of those victories and make up all five of the defeats. The other three have shown some or all of the following vital characteristics of a winning football team: brilliant quarterback play, clutch defensive stops, and smart coaching decisions.
Since all teams in the league have now played at least four of their 16 regular season games, we're unofficially at the quarter point of the year. What better time to review each preseason favorite, analyzing what has gone right and what has gone wrong and capping it off with a projected final record?
The teams will be discussed in the same order they were back prior to week one, starting with our preseason number five contender for the Lombardi Trophy.
5. Denver Broncos (5-0)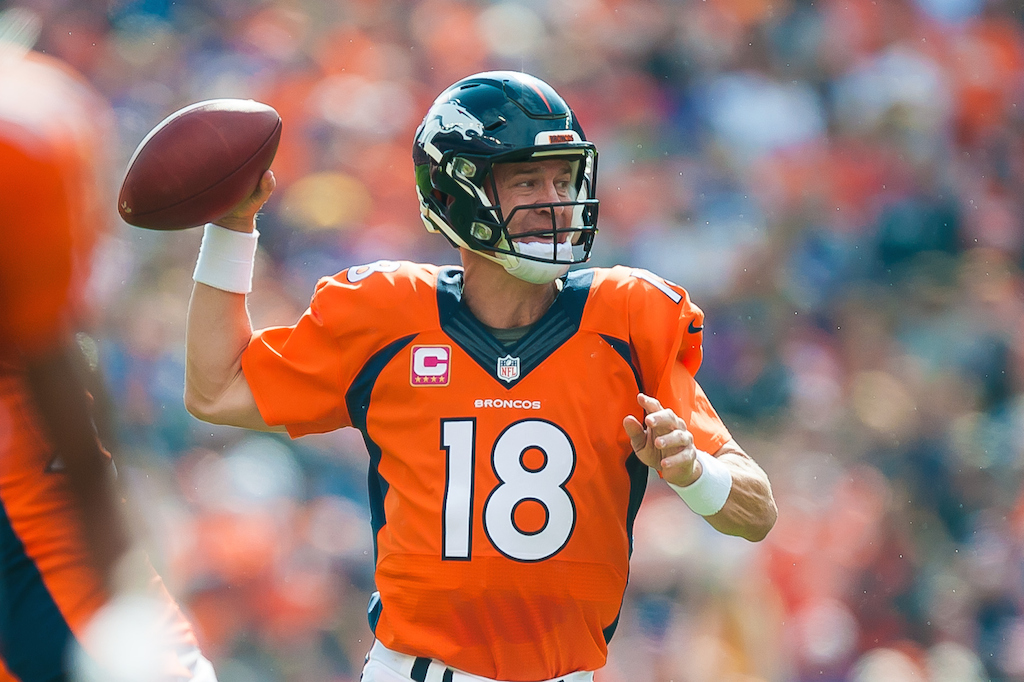 What's gone right
In the preseason analysis of the Denver Broncos, we mostly talked about Peyton Manning's status as he nears 40 years old and how he still is an above average quarterback. We only briefly mentioned that the Broncos had a pretty good defense too.
Well, what was discussed as somewhat of an afterthought is now the biggest strength of this club. Led by Von Miller, Aqib Talib, and DeMarcus Ware, this Denver unit ranks first in total defense (278.0 YPG) and is extremely effective against both the pass and the run (ranking fifth in both categories.)
What's gone wrong
For as great as their defense has been, the offense (surprisingly) has some question marks.
True, Manning's inauspicious start is a cause for concern, but it has been the terrible start for running back C.J. Anderson that is more worrisome. He's now lost some of Head Coach Gary Kubiak's trust and is sharing the starting role with Ronnie Hillman, a back who has not fared much better in 2015.
Projected regular season record: 12-4
4. Green Bay Packers (5-0)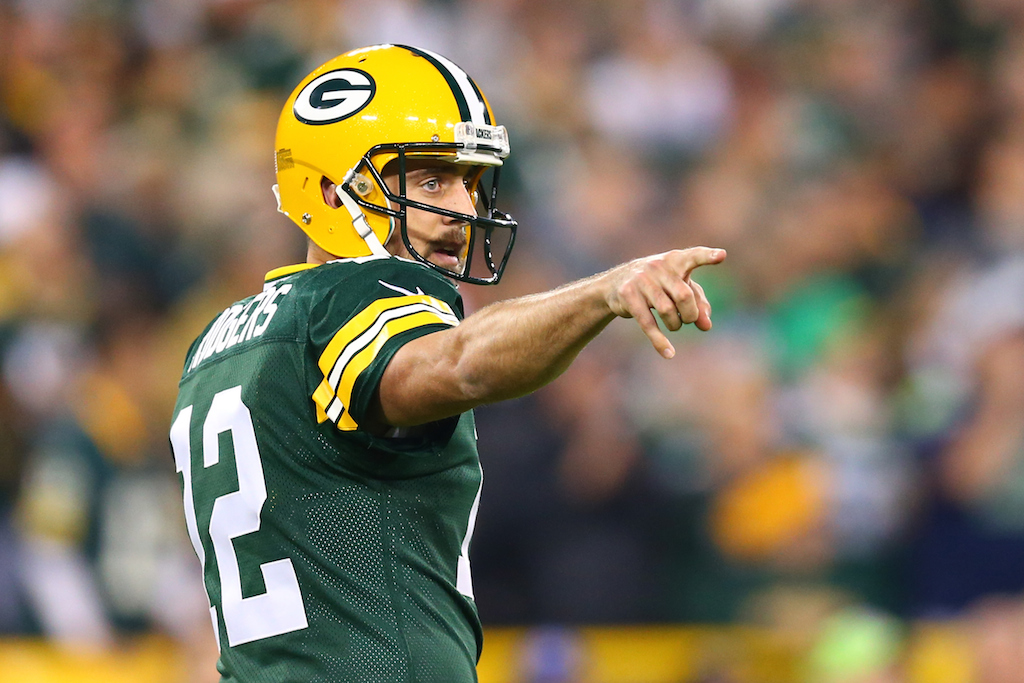 What's gone right
As expected, Green Bay Packers quarterback Aaron Rodgers's play has not suffered one bit in result of the loss of his best wide receiver, Jordy Nelson. Rodgers has made guys like Richard Rogers and James Jones look like studs and has helped promote Randall Cobb to WR1 status in fantasy football, all while showcasing a 13:2 touchdown to interception ratio through five games.
After a few tough defensive outings to begin the year, Green Bay has allowed just 13 points over its last two contests — albeit to the San Francisco 49ers and St. Louis Rams. Led by Clay Matthews and Rodgers on alternate sides of the ball, we don't see the Packers breaking their undefeated streak until possibly week 14 when they'll be hosting a likely hungry Dallas Cowboys team with Tony Romo and Dez Bryant back in action.
What's gone wrong
It's been an unusually slow start for running back Eddie Lacy, who is still possibly hampered a bit by an injury that saw him take only 13 carries across Week 2 and 3. We don't think it's too much of a worry though, given his track record through his brief career.
Unlike in Denver, Lacy has a capable backup in James Starks that should help ease the feature back in a return to a full workload. Having the elite passing game will help mix up the play calling and should benefit Lacy down the road as well.
Projected regular season record: 14-2
3. New England Patriots (4-0)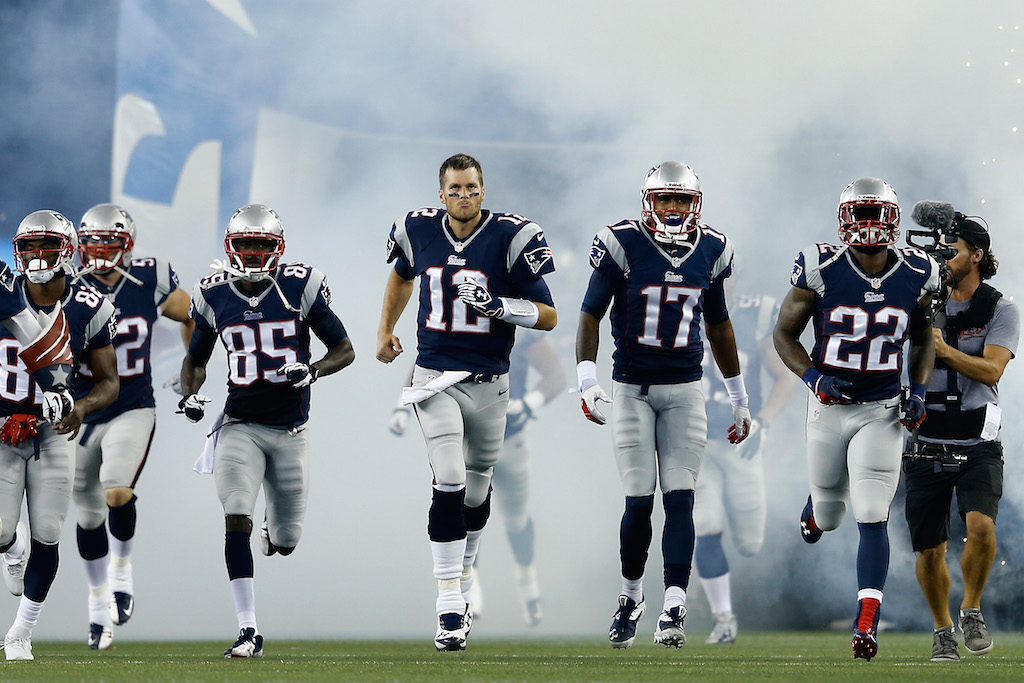 What's gone right
2015 has the looks of yet another year of dominance for the New England Patriots. Their first four games (they had a Week 4 bye) have at one point or another had the appearance of a laugher — a game in which the Pats' offense was just too unstoppable to contain.
Really, the whole landscape of the AFC East — let alone NFL — completely changed when the now famous (or infamous depending on your fanhood), Judge Richard Berman announced that three-time Super Bowl MVP Tom Brady's four-game suspension would be revoked. No. 12 looks like a man on a mission, an angry man on a mission, and that mission is capturing Super Bowl 50.
What's gone wrong
It's really difficult to find anything wrong with the first quarter of games in which the Patriots have played. But following in the classic footsteps of Head Coach Bill Belichick and company, we'll say that every team, no matter how dominant, can always get better.
While the Pats have manhandled a young Jacksonville Jaguars team and a beleaguered Dallas Cowboys bunch during the last two games, the same cannot be said for the opening two victories. Yes, New England came out on top, but in both the Pittsburgh and Buffalo games, the inexperienced secondary played a big part in letting the Steelers and Bills offense get going late, and thus creeping back into the games. It shouldn't be anything to worry about as more experience will help, but it's something worth noting.
Projected regular season record: 14-2
2. Indianapolis Colts (3-2)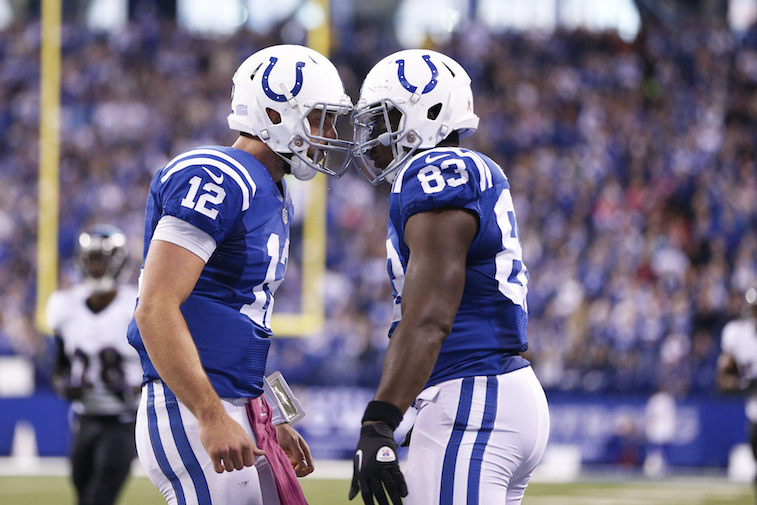 What's gone right
Considering that four of their next five games are against teams that are currently undefeated, the Indianapolis Colts have dug themselves a bit of a hole through five weeks of action. Despite the modest 3-2 mark, the Colts are very fortunate to play in the worst division in football.
While they've fallen to two AFC East foes in the Buffalo Bills and New York Jets (and have the Patriots on Sunday), they've taken care of business within the division, knocking off the Tennessee Titans, Jacksonville Jaguars and Houston Texans. If they end up underachieving all season and remarkably were in a dogfight heading into week 17, that 3-0 start vs. division opponents could be key.
What's gone wrong
Let's start and finish with Andrew Luck. First of all, nothing negative can really be said about Luck's character as he has always come off as a likable guy and very respectable athlete in the league. Add on his spectacular start to his NFL career and you have the complete package.
This season so far has been a different story though. Obviously Luck has been battling the injury bug — one that caused him to miss the past couple of games. Even before that though, the former Stanford Cardinal looked nothing like his 2014 version and was a huge factor in the Colts rough start. He's looking to return this Sunday night against the rival Patriots and count us as predicting that Luck's season should soon turn around for the better.
Projected regular season record: 11-5
1. Seattle Seahawks (2-3)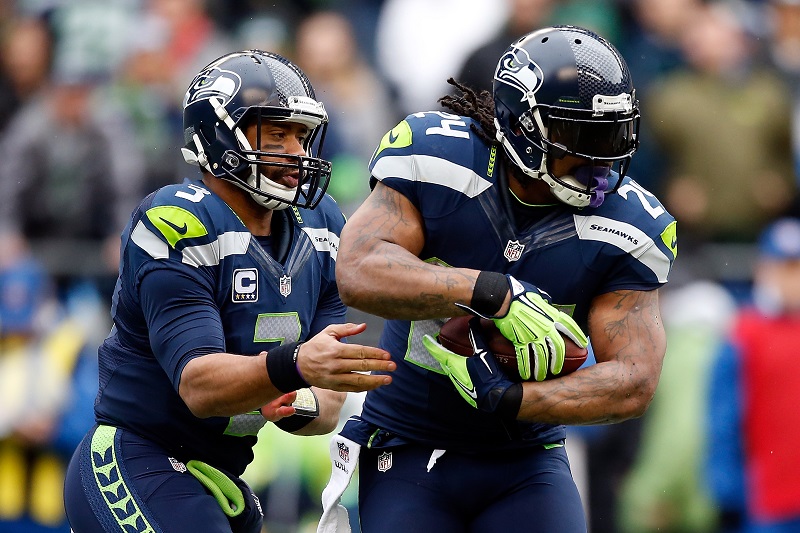 What's gone right
Believe it or not, the two-time defending NFC champions would not be in the playoffs if the season ended today. Despite the tough standing now, brighter times may be ahead.
The "Legion of Boom" looks to be back at full strength as Kam Chancellor has made a monumental impact since returning from his holdout. Once Seattle gets back its complete offensive package, it should create a more well-balanced roster, which is what made them such a special team the past two seasons.
What's gone wrong
With the Packers, Atlanta Falcons, Arizona Cardinals — and maybe even the Carolina Panthers — looking like legitimate threats to the Seahawks NFC crown, Seattle has got to starting winning consistently. After failing to stop the Cincinnati Bengals unbeaten start last weekend, they'll try to take down the 4-0 Panthers this time.
The defense seems to be fixed now that Chancellor is back on the field, but the running game has been inconsistent. In replacing the injured Marshawn Lynch, Thomas Rawls has been phenomenal in two games and mediocre at best in the other two. The Seahawks need Beast Mode back and healthy and they need it soon. With a productive Lynch in the backfield, that could open up the passing game for a Russell Wilson/Jimmy Graham connection, something that has yet to happen this season.
Projected regular season record: 11-5
All data courtesy of NFL.com.
Follow Victor on Twitter @vbarbosa1127.