NFL: Chiefs Among 10 Potential Trade Destinations for Jalen Ramsey
The Jacksonville Jaguars are off to an 0-2 start after new starter Nick Foles broke his clavicle in a Week 1 loss to the Kansas City Chiefs. In last Sunday's 13-12 loss to the Houston Texans, Jalen Ramsey and head coach Doug Marrone got into a heated argument on the sideline when Ramsey called for a DeAndre Hopkins catch to be reviewed and Marrone decided not to review the play.
After the game, Ramsey demanded a trade. Now just because a player demands a trade doesn't mean that the team must give in to these demands; the Jaguars could decide to keep their star cornerback. But given that they've already shown an unwillingness to lock Jalen Ramsey up long-term, a trade could be beneficial for both parties.
An elite talent like Ramsey's doesn't hit the trade market often, so you could probably make a case for all 31 of the other teams in the NFL to make a play for him. But here are the top 10 contenders, rated as "not so likely", "somewhat likely", and the favorites.
The "Not So Likely" Contenders for Jalen Ramsey: New England, Dallas, and Tennessee
The New England Patriots and Dallas Cowboys would both love to add a player like Jalen Ramsey to the fold. But cap space makes both destinations unlikely. New England had to do cap gymnastics to sign Antonio Brown, and Dallas still has big contract extensions to work out with Dak Prescott and Amari Cooper.
Jalen Ramsey has said before that he'd like to play for the Tennessee Titans as he grew up in Nashville. The Titans would almost certainly be interested in adding him to their roster. But would the Jaguars really trade their 24-year-old star to an AFC South division rival? It would take a pretty substantial offer.
The "Somewhat Likely" Contenders for Ramsey: Cleveland, Green Bay, Philadelphia, and San Francisco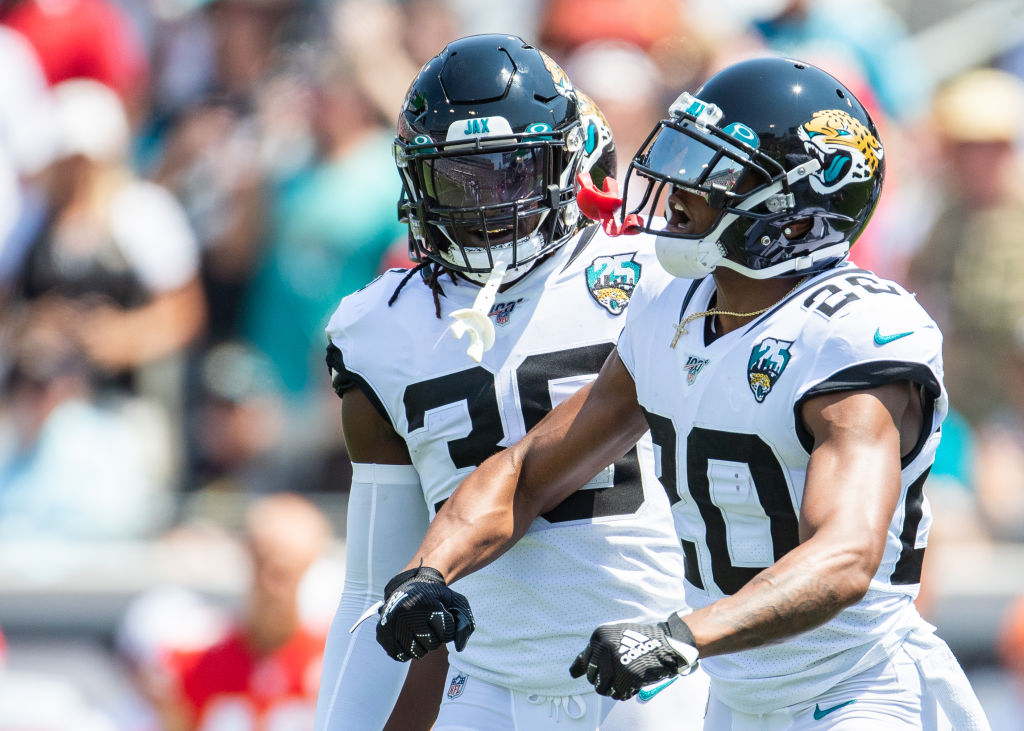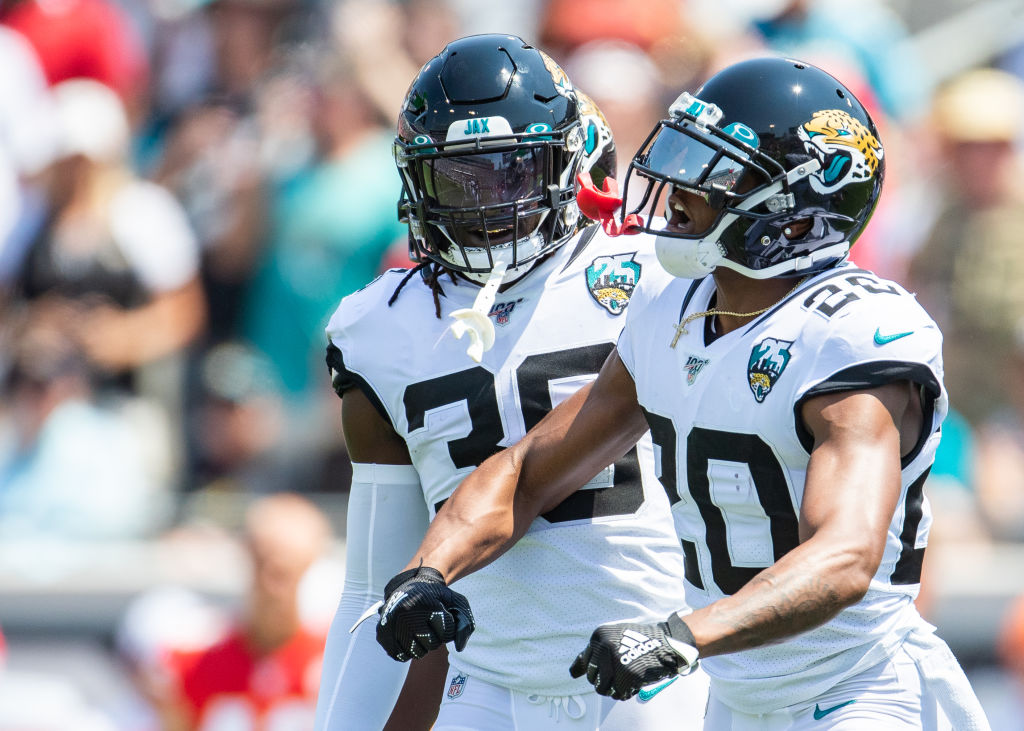 The Green Bay Packers and San Francisco 49ers are both off to 2-0 starts in 2019. Both have stern competition within their divisions as well, with the Packers hoping to fend off the Minnesota Vikings and Chicago Bears in the NFC North and the 49ers stuck in a three-way tie for first place in the NFC West with the Seattle Seahawks (who could also be in the mix for Ramsey) and Los Angeles Rams. A shutdown corner like Ramsey could help tilt the scale in these tough divisional battles.
The Cleveland Browns are all-in after surrounding Baker Mayfield with plenty of talent this offseason. They don't have a glaring need at cornerback, but they may not want to turn down the chance to add another franchise pillar on defense, either.
Philadelphia's defense has not looked sharp in the early stages of the season allowing 382.5 yards and 25.5 points per game. The Eagles are reportedly doing their homework on Ramsey to determine if he could be the solution the team needs.
The Favorites: Kansas City and Oakland
The Kansas City Chiefs are one of the only teams with an offense powerful enough to potentially hang with the Patriots. But as of right now, the Patriots have a clear advantage over the Chiefs on defense. Kansas City is in win-now mode, and a trade for Ramsey to help bridge the gap with the Patriots makes a ton of sense.
After the Antonio Brown debacle, the Oakland Raiders could use an influx of elite talent before they make their move to Las Vegas next season. Coincidentally, Jalen Ramsey has stated Las Vegas is a place that he'd be interested in playing. There are concerns about making the numbers work, but on the field, this would be a great fit.
Jalen Ramsey will play for the Jaguars against the Titans on Thursday night, so this isn't a holdout situation just yet. Jacksonville may try to patch things up with their young corner, but these 10 teams are among those hoping to pry him away.