NFL: Who are the Clutch QBs Fans Would Pick to Win 1 Game?
Fan votes are never a scientific look at who is best, but they are a great way to measure the pulse of fans. While statistics, wins, and losses often tell us a lot about a player's skill, loyal fans often look deeper than the surface. Their personal biases, nostalgia, preferences, and hatred could guide their decision, but when given as a collective, these votes can tell us something that the other things cannot. It may be a popularity contest or a look into the mind of the fan, but these are the clutch quarterbacks that a recent ESPN poll showed the fans most trust to win a game. The results after nearly 42,000 votes are far from shocking. Let's take a look.

5. Drew Brees: 5%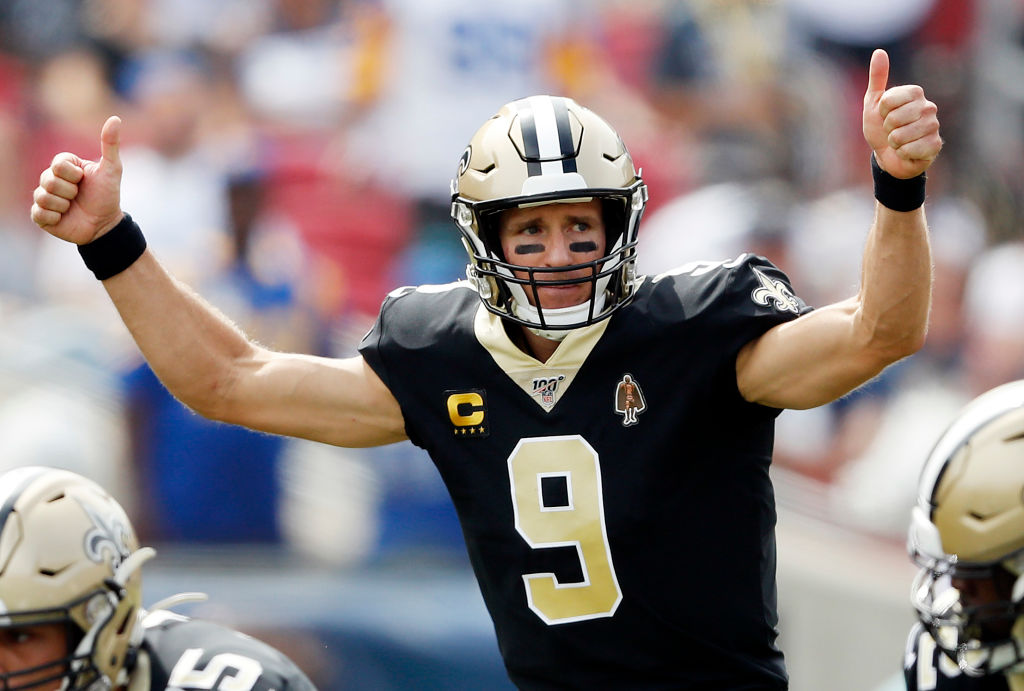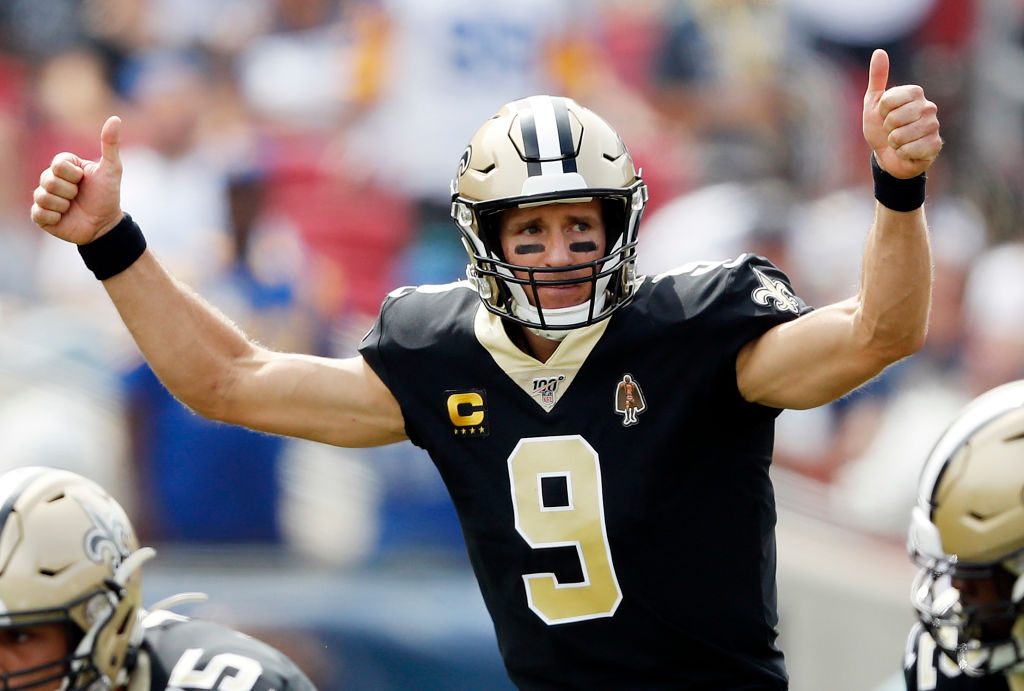 In an alternate universe, Tom Brady does not exist and Drew Brees is getting lauded for his astonishing longevity and winning ways. While he may not have the same resume, he has been one of the best clutch quarterbacks in the NFL for over a decade, and while a thumb injury may have cost him the bulk of this season, he appears to be content to play as long as he can.

4. Patrick Mahomes: 9%
There might not be a young player across professional sports that has as much upside as Patrick Mahomes. He went from bench quarterback to MVP and superstar in one season, and he is not just winning games, he is doing so while putting up monster numbers that even the most seasoned veterans could only dream of. Given his results so far, it makes sense that fans would pick him as one of the clutch quarterbacks they would want on the field with the game on the line.

3. Russell Wilson: 10%
To many, Russell Wilson is a Tom Brady for another generation. Like Brady, he was not one of the top picks, and like Brady, he took no time to rise in stature and become a Super Bowl champion and superstar. Had Tom Brady not had the longevity that he has, Wilson may be propped up more as one of the best quarterbacks in football. As long as Brady is around, all of the other quarterbacks will have to wait their turn.

2. Aaron Rodgers: 11%
Despite some struggles and injury woes during the past few seasons, Aaron Rodgers is still beloved by NFL fans. His competitive edge and balanced style make him a danger even when the Packers are not having their best seasons. When Rodgers is healthy, the Packers are constantly in contention to make a deep playoff run, and with a 5-1 start to begin this season, Rodgers is showing that he is still one of the league's best 15 seasons in. Still, as good as he is, Rodgers is well behind the player who tops the list of clutch quarterbacks.

1. Tom Brady: 58%
Of course, Tom Brady is the number 1 ranked quarterback. Whether people love him or hate him, few will ever deny his talent. What more can be said about the superstar quarterback? He has been a mainstay at the Super Bowl for almost two decades, he's put up career-numbers on the wrong side of 40, and at 42 years old, he shows little sign of regression or slowing down.

Brady is equal parts loved, respected, and reviled. People revel in his losses because they know how good he is and lament his wins for the same reason. While there may be better quarterbacks at the moment, none have the consistency, the legend behind them, or the desire to win that Brady does.