These 3 NFL Coaches Should Have Been Fired Already
We've said this a time or two, but coaching in the National Football League is an extremely cutthroat business. While landing a gig as a head coach is incredibly prestigious and represents reaching the pinnacle of the coaching industry, it is not uncommon for NFL coaches to get fired after only one or two seasons on the job. In fact, the harsh reality of the situation is that winning a Super Bowl title isn't even enough to guarantee long-term job security in today's ultra-competitive NFL landscape.
In 2015, we saw teams fire six coaches — Chip Kelly (Philadelphia Eagles), Lovie Smith (Tampa Bay Buccaneers), Ken Whisenhunt (Tennessee Titans), Jim Tomsula (San Francisco 49ers), Mike Pettine (Cleveland Browns), and Joe Philbin (Miami Dolphins) — get fired. The New York Giants pushed another coach, Tom Coughlin, into retirement. None of the coaching changes last year came as a major surprise, but we were surprised to see the three NFL coaches we discuss here keep their jobs for the 2016 season.
The following three men have all achieved varying degrees of success as head coaches. However, in our eyes, their teams have dramatically underachieved for at least the last two or three seasons (if not longer). This is the main reason we believe they should already be fired. Here are three current NFL coaches who should have lost their jobs already.
1. Jeff Fisher, Los Angeles Rams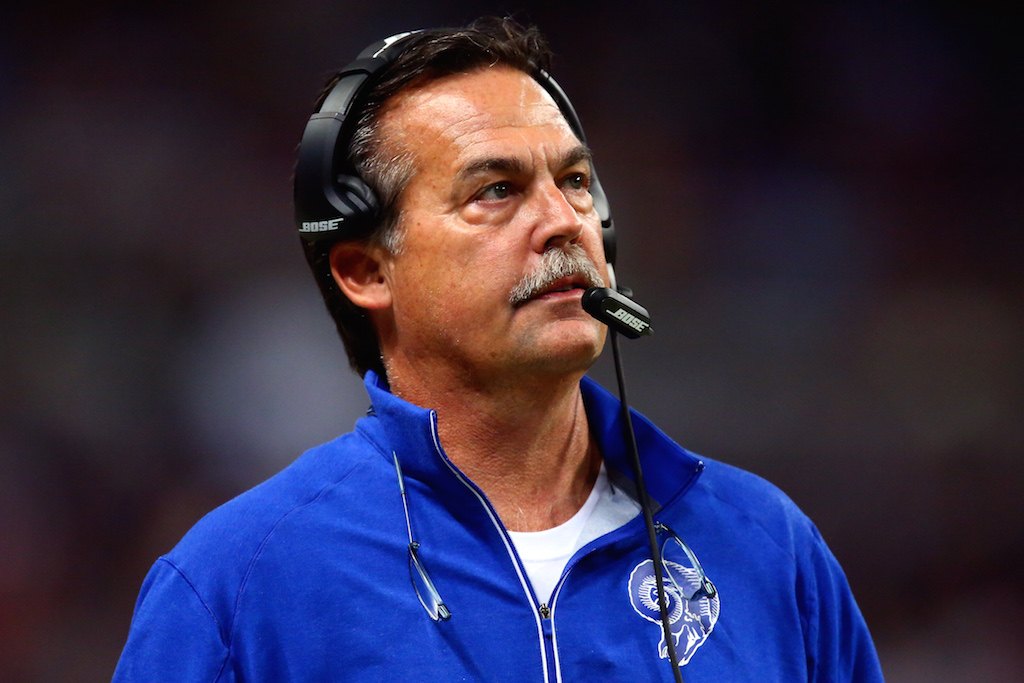 During his tenure as the Rams' head coach, Fisher has compiled a 30-41-1 overall record. He has yet to win more than seven games in a single season since taking the job back in 2012. In their first season in Los Angeles, the 58-year-old has the Rams off to another mediocre start. No matter what happens personnel-wise, it seems like Fisher's teams always find a way to finish the season with a winning percentage near .500. When you consider the win-now mentality of NFL franchises, it's truly shocking that the Rams have yet to fire him.
2. Chuck Pagano, Indianapolis Colts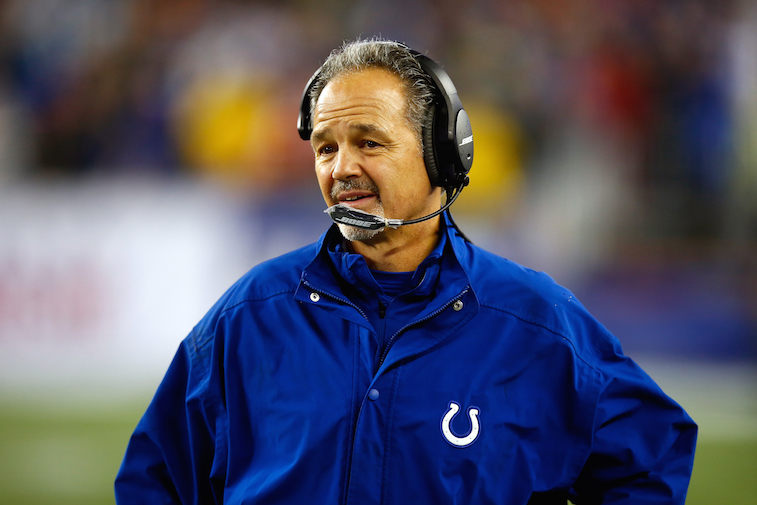 To be fair, the first person in the Colts organization who we believe should face the chopping block is General Manager Ryan Grigson. The job he has done in assembling the Colts' roster is flat-out laughable. But at the same time, it's becoming more and more clear every week that Pagano isn't the man for the job in Indianapolis. The meltdown the Colts suffered against the Houston Texans in Week 6 — Indy squandered away a 14-point lead with less than five minutes remaining in the game thanks in large part to poor coaching — was painful to watch. It served as the final straw in our defense of the 56-year-old coach keeping his job.
3. Mike McCarthy, Green Bay Packers
This one is hard. McCarthy has won 108 regular season games and eight postseason games; he's had seven double-digit win seasons; and most importantly, he coached the Packers to a Super Bowl title in 2010. But when you are an offensive-minded coach who can't get on the same page with two-time NFL MVP Aaron Rodgers, and when you are struggling to win games with a ridiculously talented roster, something is clearly wrong. McCarthy has also made multiple questionable decisions in big games. To us, it just seems like the Packers already reached their peak under his direction. With a Super Bowl window rapidly shrinking, we're surprised that the Packers continue to stay loyal to McCarthy.
Statistics courtesy of Pro-Football-Reference and ESPN.