6 NFL Coaches Who May Be Out of a Job Soon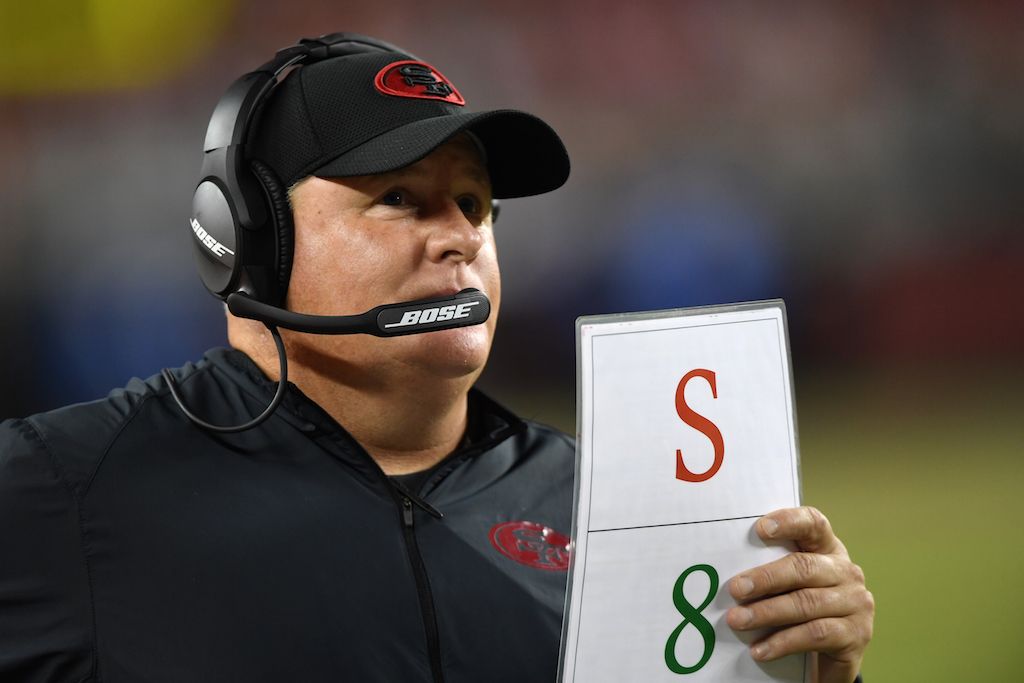 The only thing uglier than many of the throwback uniforms is how quickly individuals can be tossed aside in professional sports. One year, you're on top of the world and everyone's singing your praises. The next year, when things aren't going so well, you're a bum and everyone calls for your head. This is the unfortunate nature of the "what have you done for me lately?" industry. Nowhere do we see this more than the NFL.
For all those players who wish a bad season never happened, it's usually the NFL coaches who become the scapegoats for their team's struggles. So far in 2016, we haven't seen a single head honcho get canned. But now that we're through Week 12 of the season, it's not difficult to predict which head coaches seem destined for the unemployment line. We will note that nothing is a guarantee. Many of these individuals, for some reason or another, may keep their jobs. Still, if we had to guess, we'd say these six NFL coaches are not among them.
1. Gus Bradley, Jacksonville Jaguars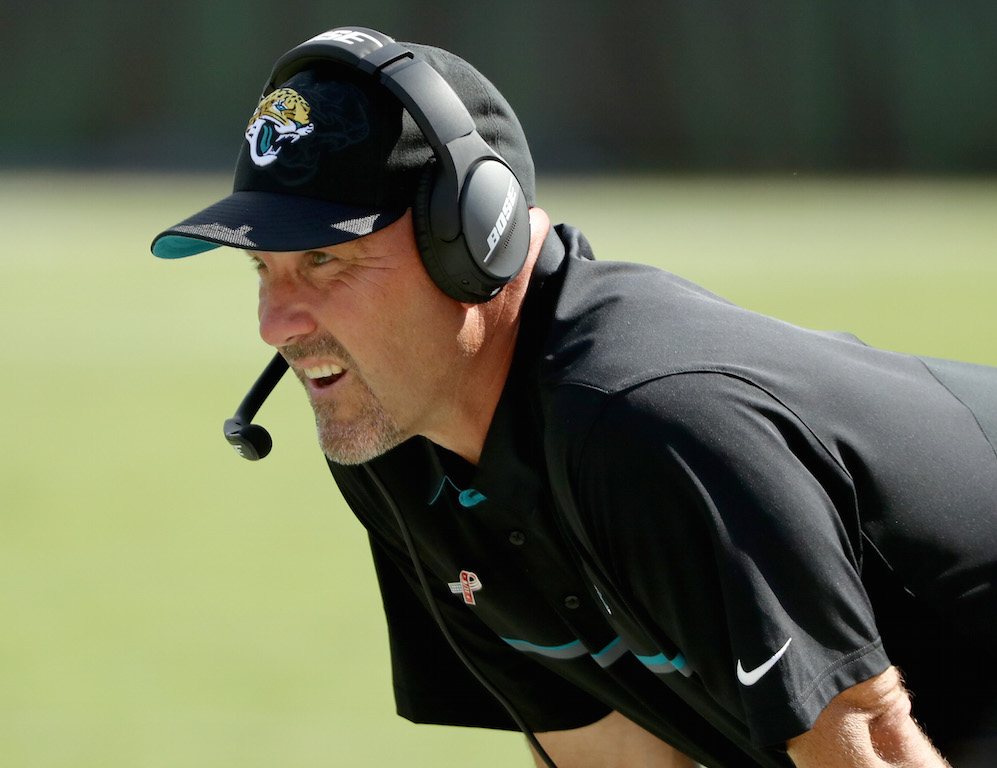 Now in his fourth season as the Jacksonville Jaguars' head coach, Gus Bradley — who holds a 14-45 mark for his career — is quickly running out of excuses. Through Week 7 of the 2016 season, the Jags were minus-43 in point differential and allowing 26.7 points per game (26th of 32). With a 2-9 record, they are at the bottom of the AFC South. As much as we like Bradley and think he has what it takes to be one of the successful NFL coaches, he's just not getting things done in Jacksonville. It's only a matter of time before it costs him his job.
2. Chuck Pagano, Indianapolis Colts
Although the Colts gave head coach Chuck Pagano a four-year extension back in January, this doesn't mean his future in Indianapolis is set in stone. After going 8-8 last season, the Colts haven't improved much in 2016, starting off 3-4 while giving up 28.6 points per game (28th of 32) — they are now 5-6. Worst of all, the team continues to squander the talent of franchise quarterback Andrew Luck by not adequately protecting him. While general manager Ryan Grigson should take the bulk of the blame for this last point, it's usually the head NFL coaches who end up being the fall guys. The players may like him, but it wouldn't surprise us if Pagano is working on borrowed time.
3. Jim Caldwell, Detroit Lions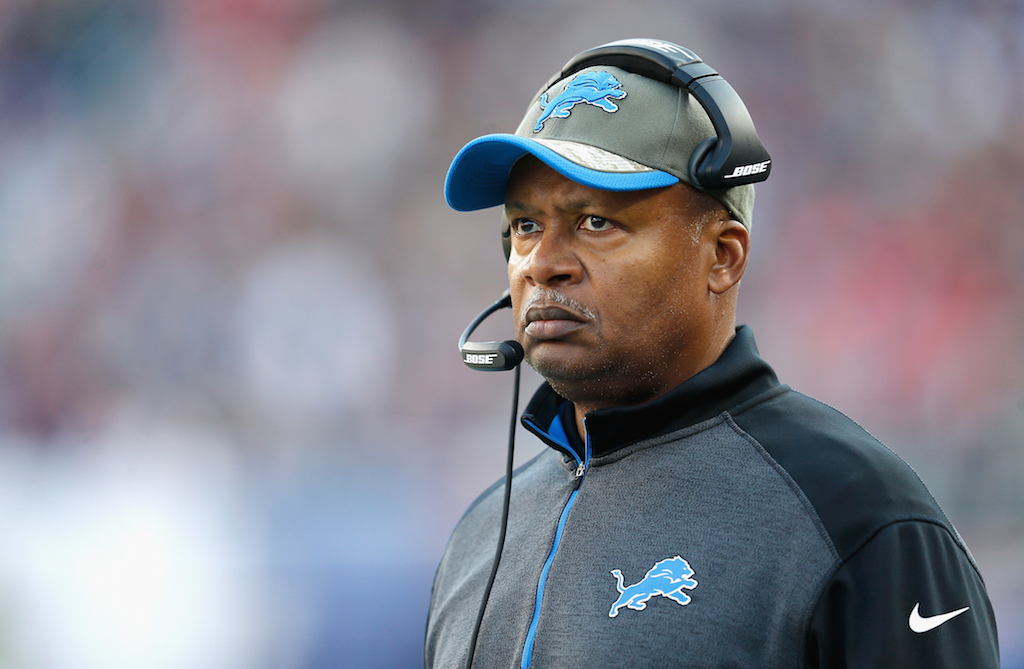 After leading the Detroit Lions to three straight victories, the first of which included a Week 5 victory over the then-undefeated Philadelphia Eagles, head coach Jim Caldwell probably bought himself a little breathing room. Unfortunately, in the NFL, this doesn't necessarily mean you're out of the woods. The Lions have a shaky hold at the top of the NFC North with a 7-3 record. Caldwell, now in his third season with the organization, has only gone 26-17 in his brief tenure in the Motor City. We're not saying his exit is imminent; we're just saying it wouldn't surprise us.
4. John Fox, Chicago Bears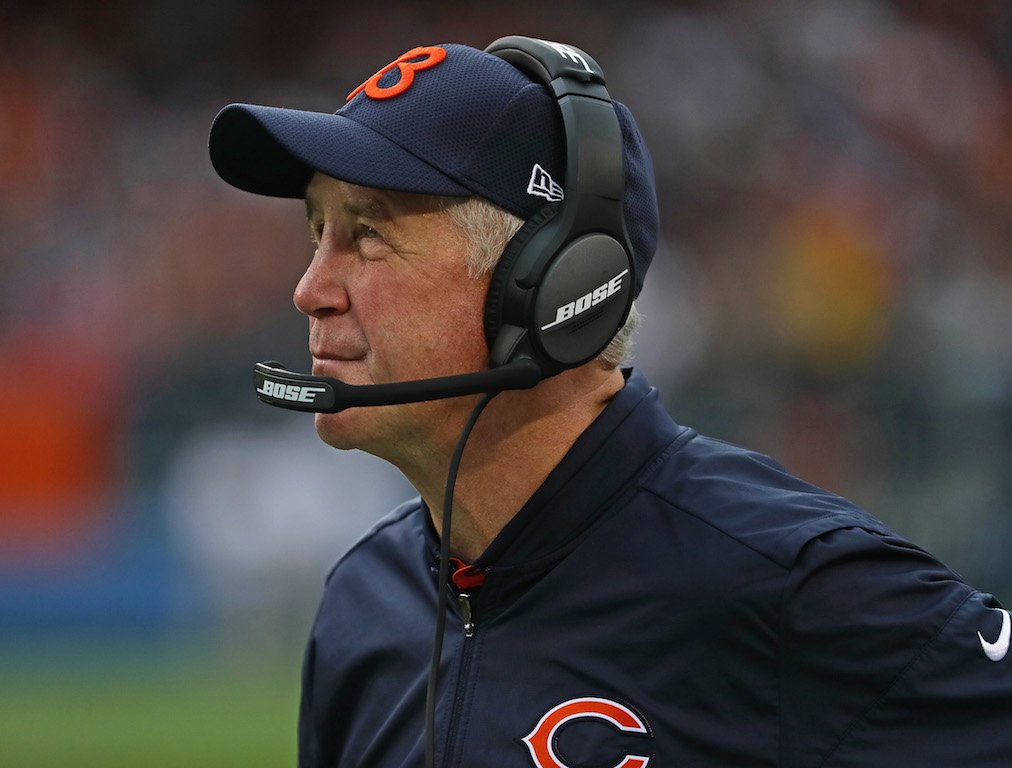 John Fox is one of the most respected NFL coaches. During his 15 seasons in the big chair, Fox has a 126-105 career record and led two separate teams to the Super Bowl. Unfortunately, this sort of success isn't carrying over to Chicago. The 2016 Bears are scoring just 15.9 points per game (32nd of 32) and find themselves in the cellar of the NFC North with a 2-6 record. With the team for less than two full seasons, Fox has won just eight games while losing 19. We're not sure how much longer he can skate by on his reputation. Who does he think he is, Jeff Fisher?
5. Mike McCoy, San Diego Chargers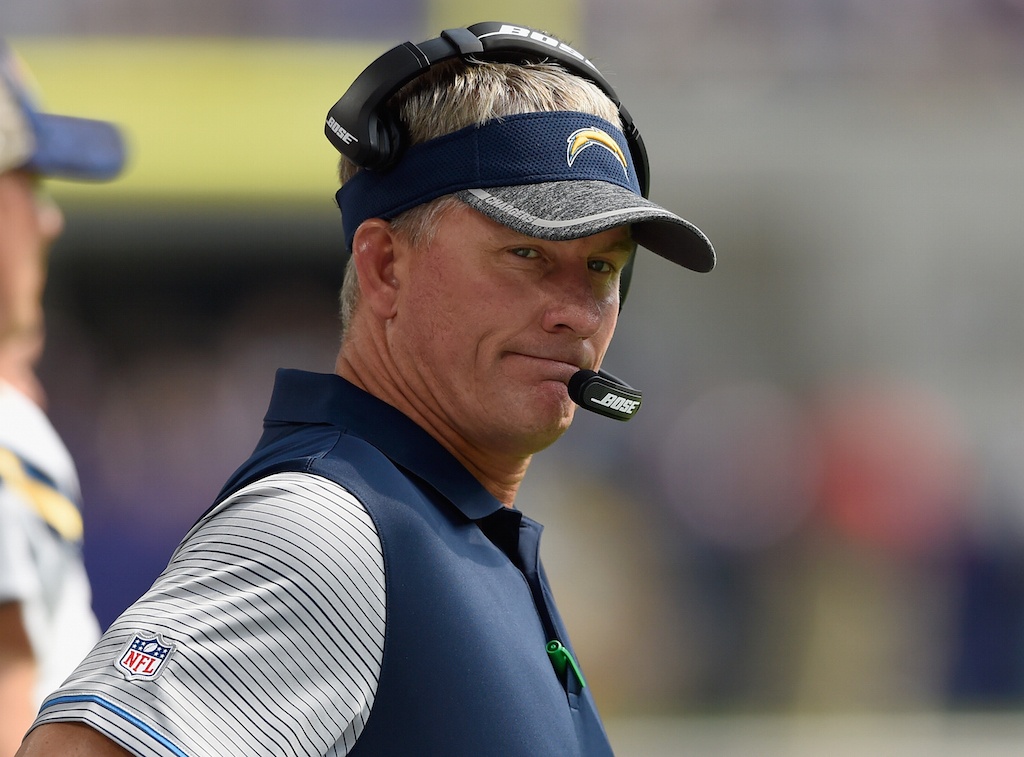 Beating the Denver Broncos in Week 6 greatly bolstered the spirits of the San Diego Chargers and their embattled head coach, Mike McCoy. However, it doesn't remove him from the hot seat. The 2016 Chargers are putting up points (29.4 PPG; second of 32), but they remain 5-6 on the year and currently dwell in the basement of the AFC West. If McCoy wasn't 27-32 as a head coach, he might find himself with a little wiggle room. Unfortunately for him, that's his record, so he has no room to slack off.
6. Chip Kelly, San Francisco 49ers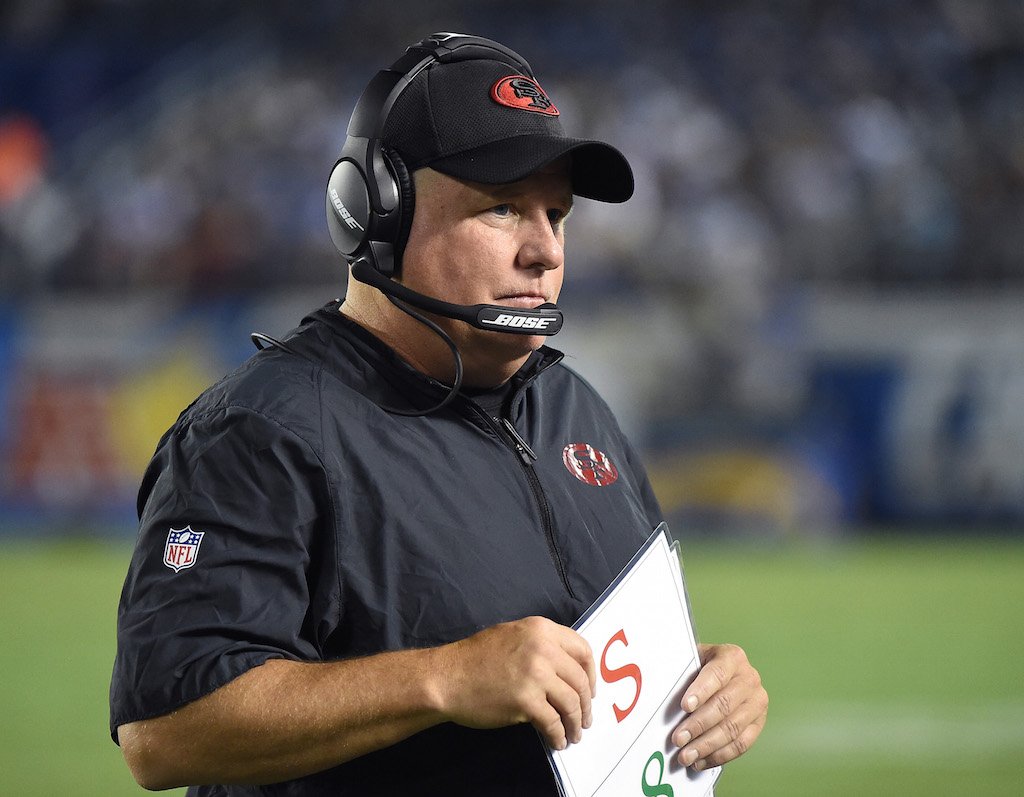 The San Francisco 49ers probably won't fire Chip Kelly — but no one would fault them if they did. Despite this being his first season in the Bay Area, the Niners look absolutely terrible with the 52-year-old at the helm. Giving up 31.3 points per game (31st of 32), this group is 1-10 with a vanilla, predictable offense. Kelly's style may work for him at the collegiate level, but his lack of creativity and inability to adapt on a week-to-week basis is costing him big time in the NFL. It wouldn't surprise us if Kelly finds himself back in college in the near future.
Statistics courtesy of Pro-Football-Reference and ESPN.